Yesterday was a rough one, so instead of a tutorial today I'm going to share something I got a little excited about this week.
My Upcycled T-shirt Dress was featured in Make It Yourself Magazine – a brand new publication by Better Homes and Gardens. I've never been to a magazine before, so I was kind of happy.
Here's what the cover looks like. The magazine has a lot of cool projects in it.
They show the dress right on the contents page…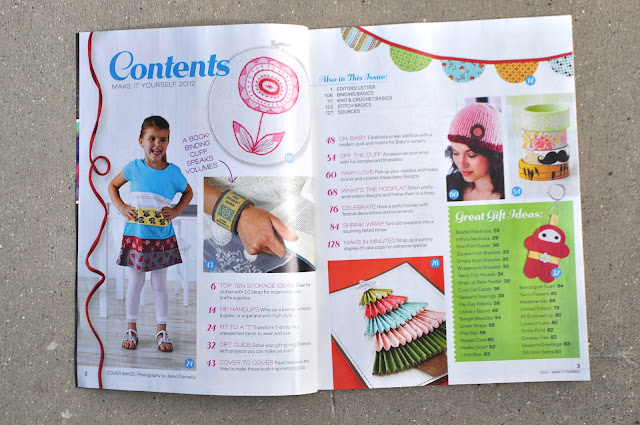 …and then in the article.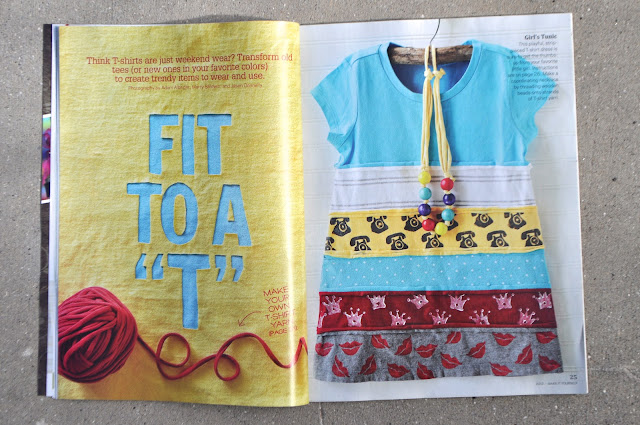 Then there's a tutorial for it. They had me make one in specific colors for the issue and then mail it in. It's probably a good thing that I didn't need to supply the model or it might have been one of my boys with a wig on
I also noticed a couple of projects from friends in blog land. They showed Jill's car caddy.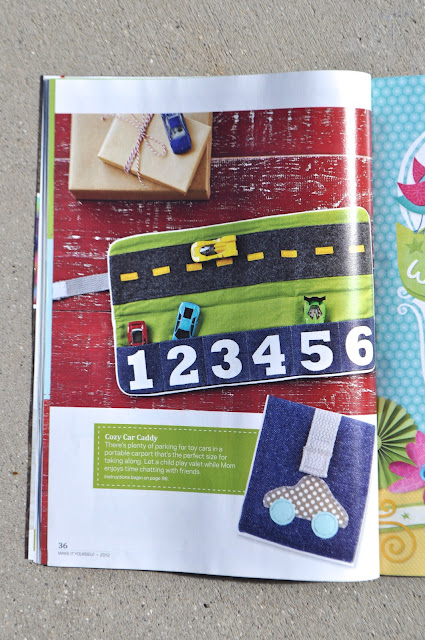 I also recognized Anna's cute wallets.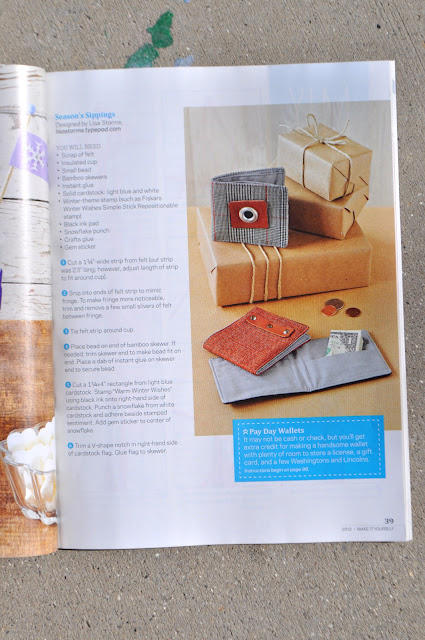 It's a fun publication. I know it's available at Barnes and Noble and I'm not sure where else.
Thanks for dropping in.