Waiting for the arrival of a new baby is an exciting time, although it can also be nerve-wracking. You might have painted the nursery and found the perfect crib and stocked up on diapers and other essentials. Once you've chosen the perfect outfit for coming home, you might then be thinking about what kind of toys your little bundle of joy will need.
Here, we have some tips and advice to help you find some great toys for young babies.
1. Toy Advice for Newborn Babies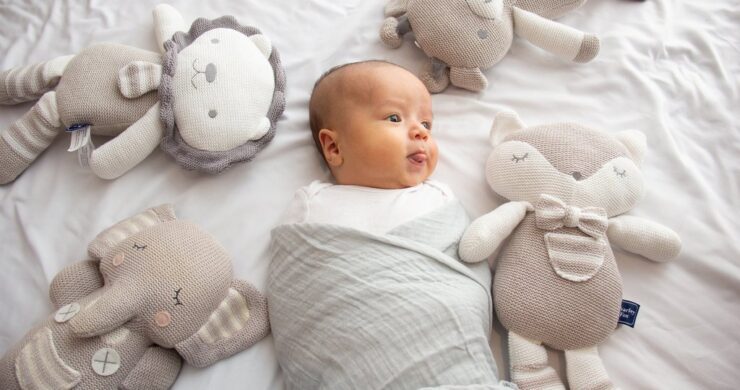 Very young babies won't be able to hold toys on their own until they are a few months old. However, you can still provide them with interesting-looking toys to provide visual stimulation. Soft play mats are ideal, as your baby can lie on their back and watch the toys above them. Playmats are also ideal for tummy time, which is important from a young age as it helps strengthen the neck and get your baby ready for sitting up and eventually crawling.
Patterned objects are great for young babies, as their vision is quite poor in the early weeks. Strong contrasts, such as black and white, are perfect. You should ensure the toys are close to your baby, around 6 inches, so he can focus on them properly. This will also encourage the baby to reach for the toys, perhaps grabbing or batting them in later weeks.
2. Tips for Older Babies' Toys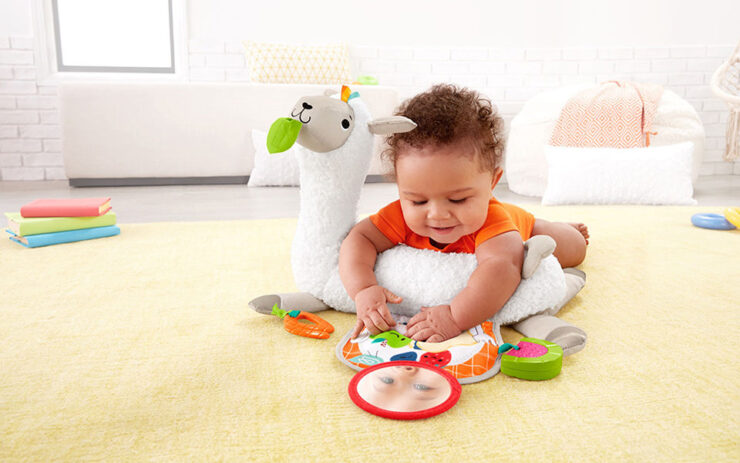 Once your infant has mastered grabbing their toys, they'll probably enjoy exploring different textures. Choose soft toys with different materials for them to touch – they'll probably soon discover which feels the best! Toys like this could also have parts that make different sounds such as a rattle, a bell or a squeaker. This will encourage your baby to start moving toys around in different ways, and perhaps squeezing, chewing or even throwing them.
Older babies love homemade toys too. Try filling a bottle with some uncooked rice to make a shaker. Or, you could create a sensory box filled with different objects for your baby to explore. You could try different fabrics, items from the kitchen such as a pastry brush or a honey drizzler or things you've found outside such as dried leaves and pine cones. Babies also love to look in the mirror, so this could be a great addition to your box too.
3. Safety When Choosing a Baby Toy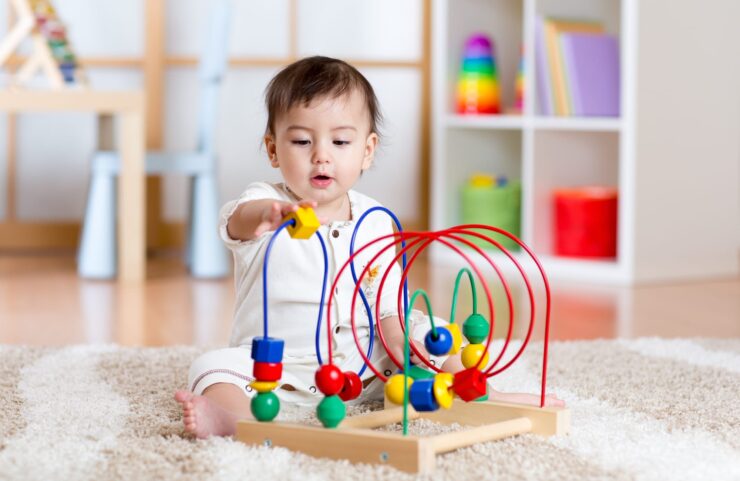 Of course, it's important to ensure that any toys you buy for your young baby are safe for them to drop and chew on. Make sure there are no rough or pointed edges that could cause injury, and choose toys without any small parts which could present a choking hazard.
You should also make sure the toy is age-appropriate – follow the manufacturer's advice on the packaging as this is usually to ensure the baby will be safe when playing with their new toy. It's always important to supervise your baby when they are playing, even if the toy is safe. And it's much more fun when you play together!
Author Bio
Emily Dick has recently graduated with an Honors Degree from the Open University in the field of social science. She is currently developing a new parenting website https://whooopsadaisy.com/, where she enjoys writing about a range of topics such as parenting tips and advice and reviewing the latest baby and toddler products and gear.
Emily is currently raising her two-year-old daughter, Daisy, as well as her two pet cats. When she is not working on her website, Emily enjoys taking Daisy out and about to local attractions such as the duck pond or to the park.