While babies are downright adorable most of the time, there's no denying that sometimes they need a freshening up when it comes to smell. We've searched the internet to present the very best baby perfume from favorite baby brands.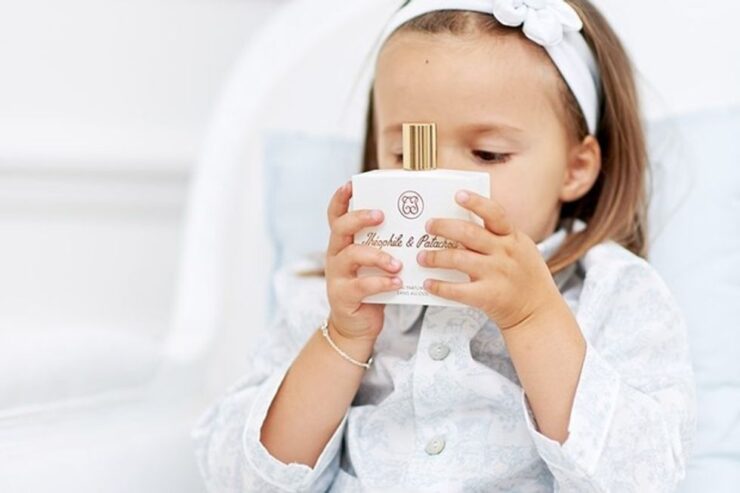 If it's your first time using a baby fragrance on your own, worry not! We have covered the ins and outs of how to use scents for your baby too, to keep baby smelling fresh at all times. Before we dive in and reveal our top cologne for babies in 2023, here are a few points you may want to keep in mind before buying.
Budget
Like with all items, there are higher budget perfumes and baby scents available at a cheap price too. However, when it comes to buying any products for a baby we always recommend going for a quality product. More often than not higher quality products created by trusted brands generally come with a higher price tag. While you can still find a great baby perfume without overspending, keep quality in mind always.
Baby's age
Be sure to check the product information prior to buying. You'll need a clear indication of age suitability as babies are very sensitive to products, therefore, it's crucial to take extra care when applying any new products to newborns and young babies.
Brand
We would always recommend buying perfume for babies from a trusted brand. We'vee selected a wide range of products for you to choose from below including those from world-renowned brands that are popular amongst parents worldwide.
Ingredients
Be sure to carefully review all of the ingredients in any infant perfume to avoid any adverse effects. Children and babies are extremely susceptible to harsh ingredients, therefore it's worth only buying products that use natural ingredients to ensure that your baby doesn't have a skin or other reaction.
 Top Picks in 2023
Now that we've covered some of the considerations that you should make prior to buying this type of product, we're going to reveal top perfumes of 2023. Your baby will be smelling fresh and clean in no time…
1. Mustela Musti Baby Cologne and Perfume
Musti is a beautiful French branded infant perfume that comes presented in an adorable box! We love the comforting scent of this perfume and the bottle it's contained in. It's sure to keep baby smelling lovely all day long and can be used on sensitive skin too thanks to skin-friendly ingredients used. We love the bottle's design which looks great displayed on a baby's changing station. For those looking for a delicate fragrance from a trusted brand, Musti is sure to delight!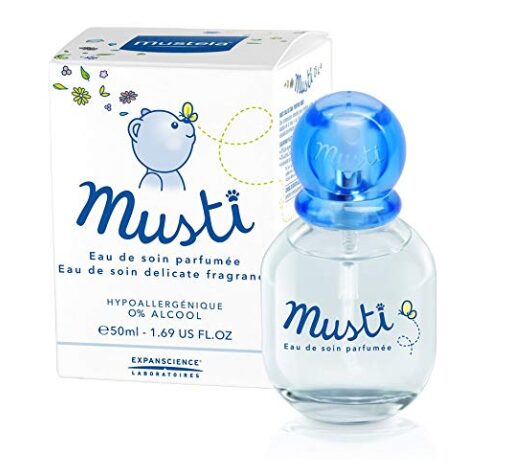 2. Mom & Baby Collection perfume by Natura
Are you looking for a perfume for a little girl? This beautiful scent by Natura comes in a range of different scents including relaxing lavender and uplifting mandarin. The unbreakable plastic bottle is great and the delicate and refreshing range of fragrances contains absolutely no alcohol or parabens making them entirely safe for the baby's skin.
100ml of fragrance will provide an ample amount to keep baby refreshed on a daily basis and is sure to delight everyone all round. Whether you apply the scent after bath time or use it as a regular refresh, this is one of the top baby scents out there for both boys and girls.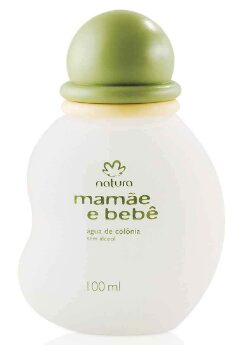 3. Petits and Mamans spray by BVLGARI
Perhaps you're on the search for a more distinguished perfume for baby. If so, consider this beautiful Eau de Toilette by BVLGARI. With the perfect amount of perfume oil, this scent is neither overwhelming nor will it diminish after just an hour. The right balance of ingredients in this perfume means its comforting fragrance lasts the entire day, keeping baby smelling great.
Containing absolutely no strong chemicals, the scent is kind to baby's delicate skin and is made with quality in mind. Packaged in an adorable box adorned with elephants, this luxury fragrance is an ideal choice for your own baby and it makes a great Christmas or birthday gift idea too.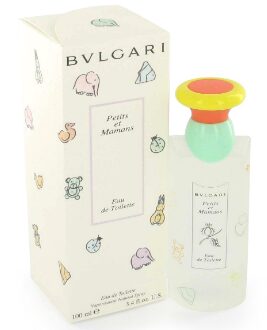 4. Le Bebe Gentle Perfume by Baby Jolie
For a clean scent that evokes a delicate and soft aroma while being super gentle on baby's skin, le Bebe is a great choice. Safe for mommies and their little ones, the perfume is hypoallergenic and has been dermatologically tested to carry minimal risk of any allergic reactions.
Alcohol-free and with a composition that favors natural ingredients, babies too will love their new fragrance as it is guaranteed to have no adverse effects. We love the perfume's packaging which features a cute mouse logo and it looks perfect displayed in baby's changing area. A unique smelling scent that is beautiful every time, this fragrance is a great top choice for any baby.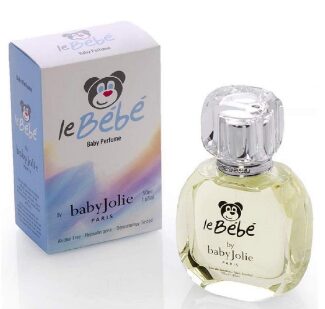 5. Baby Cologne by Johnson & Johnson
Johnsons is a brand that is internationally recognized and trusted. For a fresh and gentle fragrance consider this alcohol-free perfume that is clinically proven to be both mild and gentle. Contained in the iconic bottle that Johnsons packages its products in, this baby cologne is suitable for both boys and girls.
If you already favor Johnsons bathing products, why not add this to the collection and have your baby smelling nice all day long? All products in this range are guaranteed to keep baby's skin super soft and smelling sweet!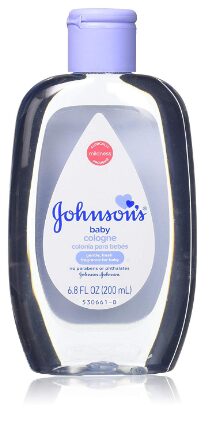 6. Tender Moments Mommy & Baby by Jafra
Jafra's baby cologne is a great perfume for baby. Tender Moments draws upon the beautiful natural fragrances inspired by nature and will keep baby content and smelling good. Contained in a cute bottle, the scent lasts over time as only a small amount is required for each use. Great for both genders, this is a signature fragrance that is sure to keep baby's happy as they smell great no matter what.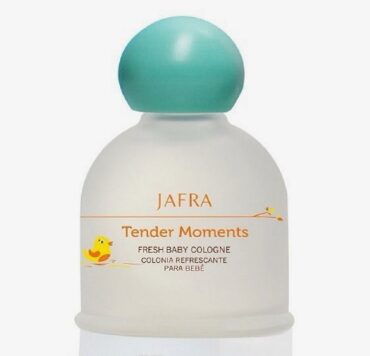 Read Also: Best Travelling Products for Babies
7. Baby Touch Parfume by Burberry
Seeking a designer baby girl perfume? This one of a kind Burberry fragrance for baby comes packaged in an iconic box that mimics the design of an envelope. Suitable for either boys or girls, the uplifting fragrance will keep baby smelling super clean and fresh at all times.
Slip it into your handbag for on the go or keep it displayed at home on baby's changing mat, the Burberry Baby Touch perfume will bring about plenty of happiness in the form of a stunning fragrance for baby. And, if you're looking for a special gift for a baby in mind, this scent is a great option!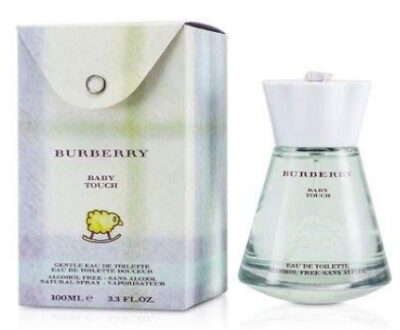 8. Baby Cologne by Tous
Making it into the list of best baby perfume is this adorable scent that is packaged into a themed teddy bear bottle for ultimate cuteness. For a delightful baby boy perfume at a bargain price, this option won't be harmful to skin and contains delicate notes that are natural and pleasant.
The blue packaging of this scent set the bottle apart from other brands and it is sure to look perfect amongst any baby's toiletries.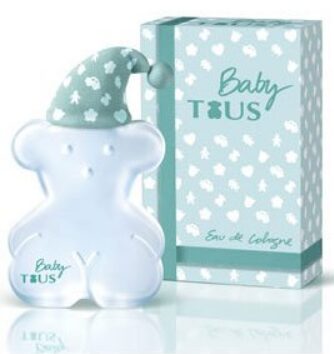 9. Best Baby Cologne by Tous
Tous Kids Boy is a happy, fruity and fresh perfume and one of the best infant perfumes out there. Drawing upon the notes of various florals such as neroli, the perfume is described by its makers as 'lucky like a four-leaf clover'. The sweet notes elevate baby's natural scent and will keep him or her smelling fresh throughout the day.
With a blue color theme, the scent is great for either baby boy or baby girl and only a small quantity is needed each time making it excellent value for money too.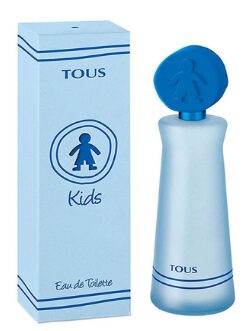 10. Baby Magic by Mennen Cologne
Baby Magic by Menne Cologne is one of the best perfume for babies out there in 2023. Not only has it been carefully crafted to be extra soft for baby's skin, but it also is cheaper than many similar products out there. Made to keep baby smelling clean, the container is plastic and can be safely stored without the risk of breakage.
We love the delicate notes that make up this fragrance as they mirror the natural scent of baby. This product is guaranteed to become yours and baby's favorite too.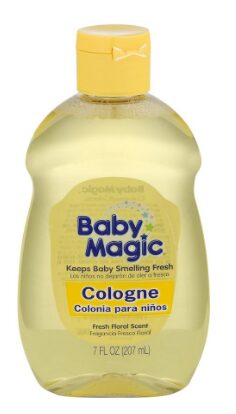 After presenting to you our favorite baby fragrances of 2023, we've come to the part of the guide where we select our best overall pick and the best budget buy from the selection. As you can see from the list above baby perfumes come in a wide range of designs but we've been sure to only include the best quality products for you to choose from. Read on for further guidance and our top picks…
Best Overall Pick
Johnson's baby cologne comes in as our top pick not only for brand reputation but also for its scent. The comforting smell of Johnson's range of products are loved worldwide by parents and this product is no exception. Both delicate and soft, it's definitely one of the best baby perfumes out there and is guaranteed to become your baby's favorite scent too.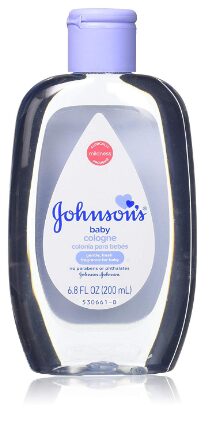 Best Budget Buy
For those on a budget when it comes to choosing a baby fragrance, we have you covered of course! Coming in as our top budget baby scent is the beautifully fragranced Baby Magic cologne. In an eye-catching yellow colored bottle, it's a great product for either baby boys or girls and will keep baby smelling fresh with its uplifting yet delicate floral notes.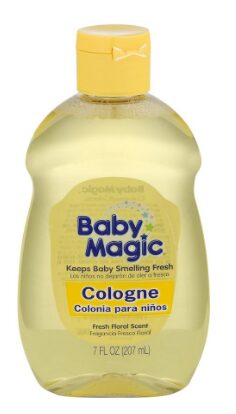 FAQ
Is Baby Perfume Safe?
Many parents are skeptical when it comes to using new products on babies and this is especially true for baby fragrances. Even adults are prone to being sensitive to a whole host of ingredients used throughout scented products, therefore they can be especially picky when it comes to colognes for babies. If you're left wondering whether baby perfumes are actually safe, the good news is that they certainly are!
Like with every product, we'd highly advise buying from a trusted seller and brand. Always be sure to check out the ingredients used in baby perfumes too. While all are designed to be gentle on baby's skin, if your child has any specific allergies then it's crucial to avoid buying a product containing such ingredients.
Where Can I Buy Baby Fragrance Perfume?
Baby perfumes can be bought both online and in any health and beauty stores. If you're buying from Amazon you can check out product information clearly. If you have any questions prior to buying be sure to ask the seller before going ahead and making a purchase.
Buying in-store can come with various benefits too. You'll be able to choose from a wide selection and check out the packaging and smell the fragrance beforehand.
What Age Does Baby Have To Be?
Babies can wear perfume from as early as a couple of months old. Most baby fragrances are made up primarily of water to ensure that they're suitable for young skin and of course, only a minimal amount should be used.
Thanks to the omittance of harsh chemicals and alcohol baby perfumes are entirely safe to be used but should be sprayed onto clothing rather than skin directly if you have any worries. And, if you notice any adverse effects be sure to stop using the product immediately and consult with a doctor to seek medical advice.
Which Is The Top Baby Perfume Of 2023?
Our list above covers an extensive range of different types of scents for baby and you may still be left wondering exactly which is the top baby perfume of the year. The truth is that there is no official 'top' product, rather we've gathered together the products that we have reviewed and the ones with the best and most trusted reviews too.
Infant perfume is a specialist product and each comes with its own scent which may be liked by some and by others not. Therefore we can't select a best product, rather offer guidance in terms of the top-rated products out there. All of the baby scented perfumes selected above are sure to please in their own unique way and we're confident you'll find a favorite for your own baby from our selection.
Take a look at some other products available on today's market: