Playing basketball can be a great way for your kids to get out and have some fun whether indoors or out. Basketballs vary these days and having the right type of ball means having a ball with good grip, material, and a smooth finish.
Some balls vary with their overall durability and are less than ideal for long hours of play, which is why kids are always comparing and choosing the best ball at the court when a few turn up and only one can be used for the game.
Coaches and professionals determine the standard of a ball to use by having it FIBA-approved and this is the type of ball I would recommend your kids start playing with. This will ensure that they get the right feel from the start and naturally, their game-play will improve with shooting and dribbling.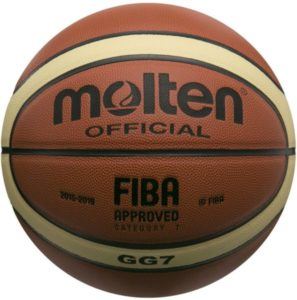 There are loads of ways to determine what makes a good basketball, but it comes down to the balls ability to be gripped, moisture wicking and ability to endure through long hours of hard play and not falter. This is a test with hundreds of hours of play and free-throws to see the relative consistency.
A factor for consideration is the alignment of the seams with the fingers of the player and for shooting this makes for a great natural feel all the way into the basketball hoop. Sometimes certain B-Balls have layered images and logos that make shooting inconsistent and this can be a problem when things get serious on the court.
So, make sure you choose a kid basketball for the type of play they intend to do, but generally, kids under 12 years don't worry too much about such details in the balls features. Most professional will line up in the same way time and time again, but if the ball doesn't have that consistency in terms of grooves then those precious 3-pointers will be off a little.
Top Picks for 2023
Some basketballs have better grip than others and kids need all the grip in the world at the beginning, which is why these types of basketballs in this review have been chosen for you to give your child the best. Continue reading and find out which are the best basketball for kids.
1. The Rock Kids Basketball
This is a certified basketball and kids who take their game seriously will wanna have a ball that is used in leagues like this is.
The material is 100% nylon wound and is made to last with great durability and holds shape with excellent retention ratios over long hours of play. The patented outer carcass is fantastic for handling and is soft to the touch. There is pebble channels embedded into the composite materials and is ideal for consistency and game development.
The overall design makes for a traditional look, but with resistant scuff technology, you won't have a ball losing its sleek look.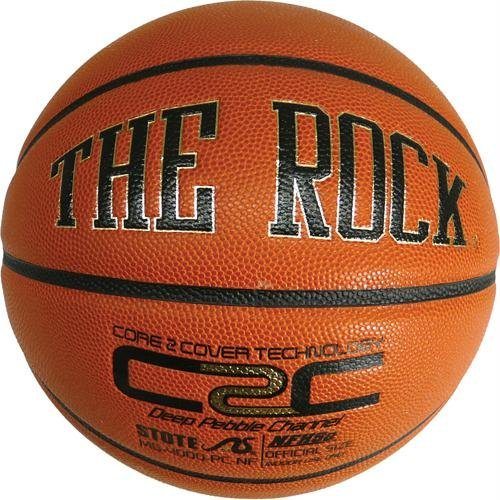 2. Molten BGG Composite Basketball
This FIBA Approved basketball is a unique GG7 and amazing for those children wanting to put their game to the test, it's composite leather, butyl bladder, and official indoor use design makes this a great choice if indoors is how your child will be playing.
The overall performance and fantastic features is laced throughout this Molten-BB. The grip is superior and the handling couldn't be easier for those wanting visible improvement, which wouldn't be noticed when going to a sub-par type of ball to the official FIBA-approved ball.
The circumference measures 29.5 inches and weighs 22 ounces for those wanting exact measures. The bounce on this is fantastic and those weekly games will great if they want to see who can dominate the court.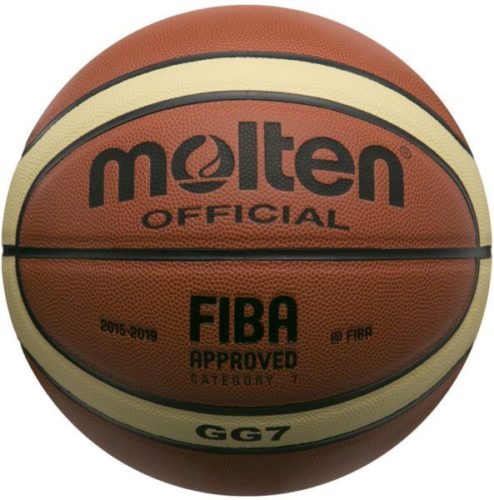 3. Kids Spalding Basketball NBA Street
This is an official ladies basketball and something Dawn Stanley would recommend, it comes in size 6 for girls that want to take their game seriously.
The wide and deep channels make handling really easy and natural feeling for those hands wanting superior grip and feel.
The name of the NBA Spalding ball is 'street' and as the name suggest this is designed for outdoor use. The natural rise of girls playing competitively is fantastic and if your little girl loves basketball she will love this ball.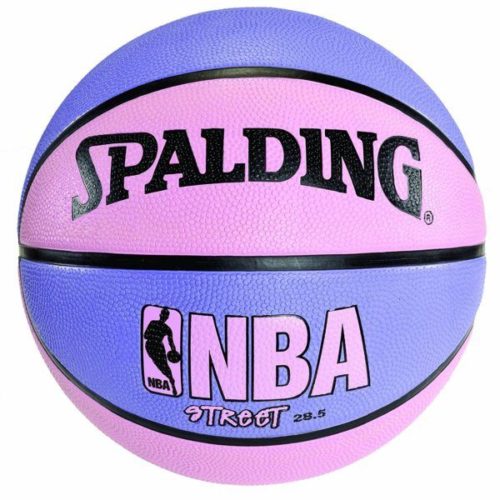 Read Also: Best Basketball Shoes for Kids
4. Spalding Rookie Gear Basketball
This is another Spalding basketball for kids and something unusual about this one is that it is 25% lighter than the standard youth basketball, which is ideal for smaller children.
This basketball is 27.5 inches and is made of composite leather. The design is a basketball for 8 years old and above.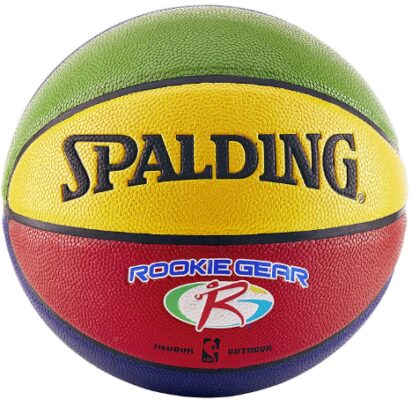 5. Franklin Youth Basketball – 27.5 Inch 
Franklin make great basketballs, they are made in the USA with a polyester winding for great bounce and grip. The bladder will last with this basketball and is designed to retain air for long-lasting bouncy-ness. This can be used as a basketball for 6 year olds and above and has mixed reviews on Amazon.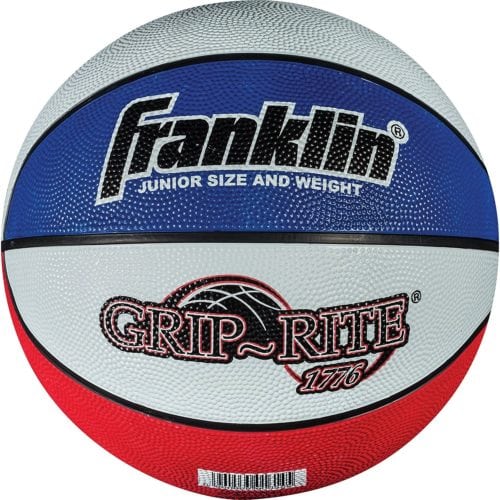 Considerations when choosing the right Basketball
Size of basketball – Kids are best to choose a ball relative to their size and most of the basketballs in this review can be bought in smaller sizes depending on the exact age of your child. Another important factor is to have a child be able to reach the hoop when shooting and if possible lower the net to adjust will improve their game in the long run. Make sure to get a good bounce with your ball and that sometimes is simply down to pumping it up to the correct PSI levels.
Type of court and playing arena – There is a difference between indoor and outdoor balls and by making sure to pick one that is right for their situation, will ensure they develop with the right feel for the game. Indoor basketballs are designed to handle smoother surfaces and outdoor less so, and if you use one for the opposite surface type the handling will less accurate.
Age – Kids of different ages need different environments and this should be taken into account when deciding what ball is best. For example if your child wants to play at the local courts with other kids he'll need a better ball which will be for varying heights, capacities and standards of play, however, if he is gonna be playing outback then a specific ball-type to suit his needs is perfect, which would match size with capacity.
Gender considerations – Girls naturally have smaller hand size than men and therefore they should use a smaller ball size. The professional league uses size 6 and men size 7, so bare this in mind when choosing.
Standard of play – Sometimes your kid gets chosen to play competitive and in the mini-leagues, they make sure to have the exact ball size for the kid's ages and capacity, so choosing an appropriate size will ideal in the long run.
Here are some other great picks for you: