Are you wondering what board games are good for 12 year olds? In this review of the latest kids games we have compared over 30 different types of games and have come up with our top pick and best budget buy.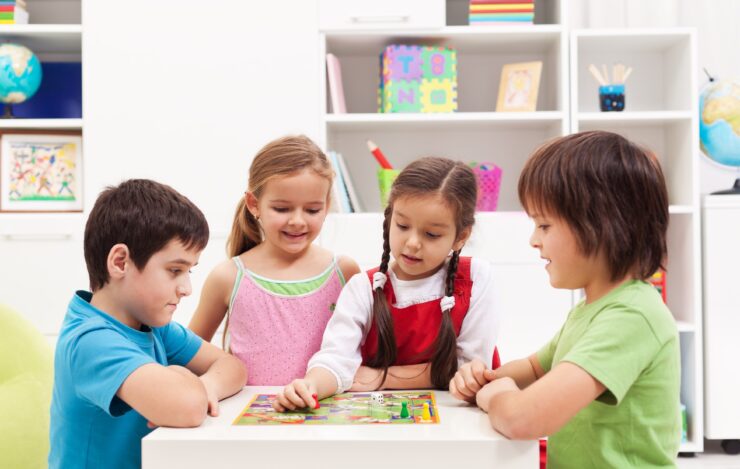 Considerations When Choosing Board Games for Old Kids
When looking for good games, you will want to consider a few key factors so that you can make the best choice.
Safety: there are specific safety standards that all toys and games must adhere to. By checking that the game conforms to these standards, you can ensure it is safe for your child to play. 
Material: Games come in all shapes and sizes, with different components. The traditional material for board games is, of course, reinforced and coated cardboard. However, games can come with cards, additional elements or pieces, and any number of accessories.
Price: setting a budget that you are comfortable with is a good way to narrow down the huge selection of games available. There is an option for every budget and you do not have to break the bank to find a game that will please. Or if you are shopping for a special occasion, you may wish to splash out!
Age: many games have a recommended age range on the box. It is a good idea to use the suggested age range as a guide to ensure you choose an age appropriate board game with content and themes that are suitable for your child. 
Function: there are many different themes of children's games. Some are intended purely for escapism or fun, others have an educational or learning element, and some are aimed for the whole family to spend quality time together. Consider what you desire the function to be and you will soon find the perfect choice.
Gender: whether you are looking for games for boys, for girls, or a game that is suitable for both, you are sure to find the perfect gift in our comprehensive guide. Think about what interests your 12 year old and look for a game that features their interests.
Top Board Games
1. Warhammer Dark Imperium Game
This fantastic Warhammer 40,000: Dark Imperium boxed set would make an incredible gift for the 12 year old in your life. It comes complete with 53 detailed citadel miniatures to assemble and paint, which will provide hours of enjoyment.
Also included in the box are a complete and unabridged Warhammer 40,000 hardback book, two supplemental soft cover books with the miniatures' full rules and background, and all required accessories so your kid can get playing as soon as they open the box.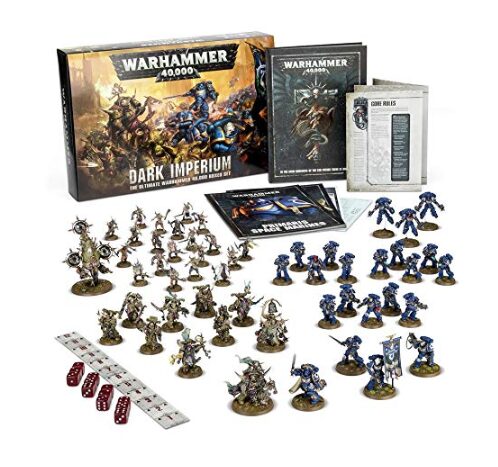 2. Terraforming Mars Game

Terraforming Mars is a futuristic game set in 2400, where players compete to become the most successful corporation on the Red Planet. This engrossing game will hurtle players into an adventure that is out of this world, where they will earn victory points for advancing the cause of humankind as they colonize and grow on Mars.
The box contains everything your family and friends need to begin game play and you are sure to have an incredible time exploring outer space together!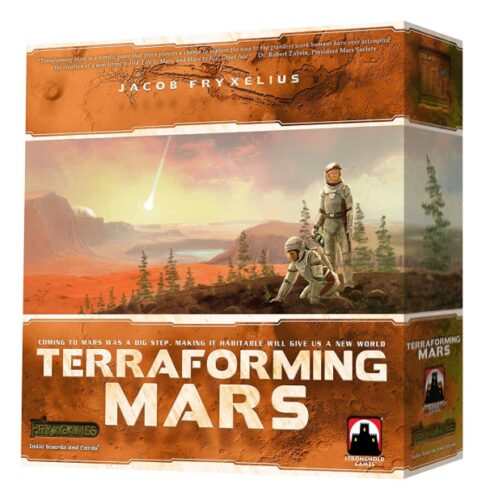 3. Harry Potter Hogwarts Battle
Game
If you are buying for a young Harry Potter fan, this Hogwarts Battle game is a must buy! Official Harry Potter licensed merchandise, this is a great cooperative board game for 12 year olds.
Kids can play as their favorite character and build their decks of cards while completing magical challenges. Advance through the levels of the game and unlock new adventures, saving Hogwarts from the Dark Lord.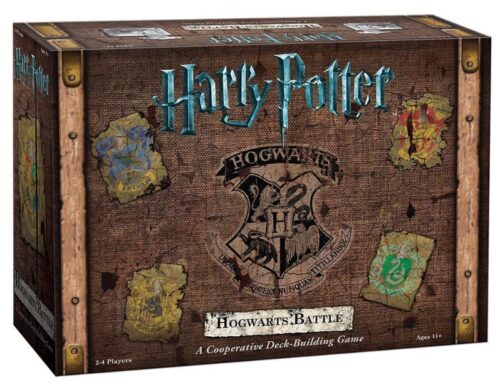 4. Monopoly Black Panther Board
Game
Everyone loves the classic board game Monopoly, and it has been played by families for decades. Introduce your kids to this enjoyable game with the Marvel Black Panther edition, featuring locations and characters from the iconic movie. Build villages and strongholds as you advance around the board.
Your little superhero fans are sure to enjoy family game night with this fun edition, which includes Black Panther themed cards and pieces.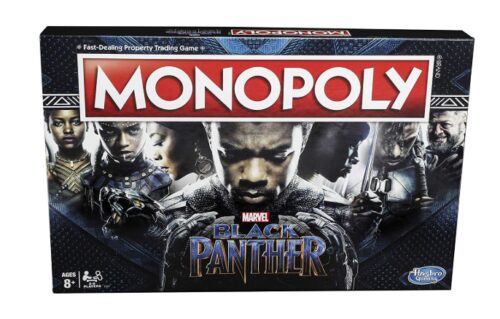 5. Thanos Rising Avengers Game

Another great Marvel themed board game is Avengers Infinity War: Thanos Rising. Play as a favorite hero from this Marvel franchise as you work to defeat Thanos and his allies.
Recruit your winning team, use asset cards to progress through the game, and stop Thanos from collecting all six Infinity Stones and destroying the world as it stands. Perfect for playing with friends or family, Thanos Rising provides over an hour of game play.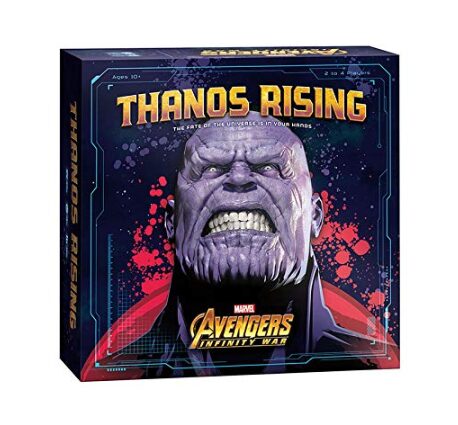 6. Magic the Gathering Game

Does your child enjoy playing Magic The Gathering? If so, this expansion pack would make the ideal gift. Battle for Zendikar is the first expansion pack for Magic The Gathering Arena of the Planeswalkers and introduces two powerful new Planeswalkers, additional creatures, more spell cards, and the first ever hero creature.
Designed to extend the amazing game play of Magic The Gathering Arena of the Planeswalkers, the expansion pack comes complete with plenty of new accessories, cards, and even more fun!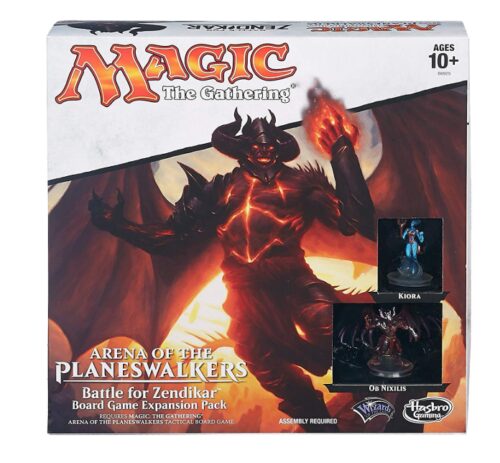 7. Abaddon the Board Game

If science fiction is what you are looking for, check out the Abaddon board game. In the distant future, the mysterious planet Abaddon is a wasteland except for one very special resource: Feronium power crystals. In this immersive strategy game, players must battle to win a territorial war on Abaddon.
With cards, miniatures, and accessories, this is a fantastic sci fi board game.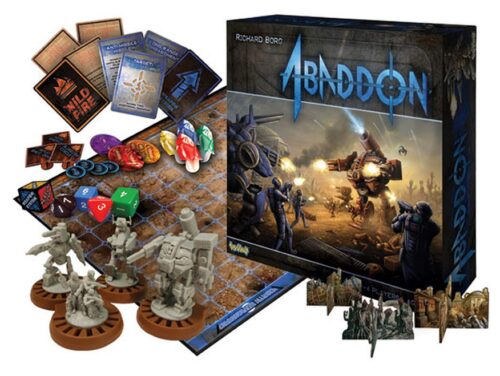 8. Codenames XXL Game

Codenames XXL is a fun jumbo sized edition of the popular and award winning card game. Two teams of players each choose a Spymaster, the only player who knows the secret identities of 25 field agents. Teams compete to solve clues and guess the correct words on the board.
This edition features super sized cards making it easier for all players to see the clues. It is a fun game for parties, gatherings, or family game nights!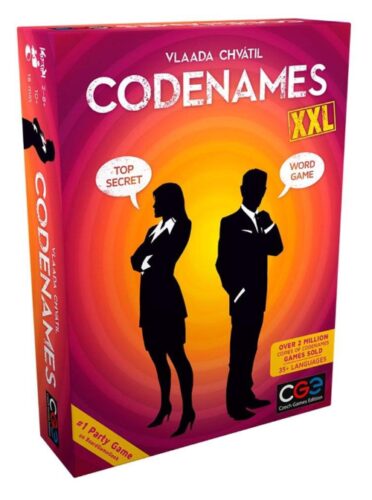 9. Axis & Allies & Zombies Game

Is your 12 year old into zombies? If so, check out Axis & Allies & Zombies, an adventure set during the second world war. Designed to be quick to set up, it is perfect for new players yet still offers a strategic gaming experience for established players.
As commander of one of the five major powers, players must plan a winning strategy, battling against human enemies on one size and flesh eating zombies on the other. Truly a board game like no other!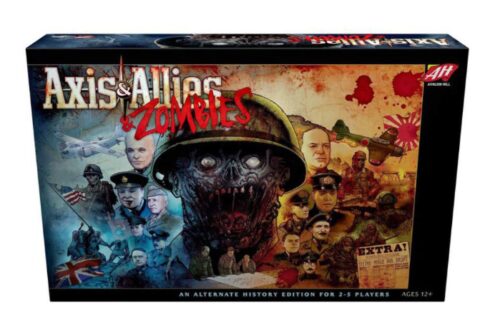 10. NFL Game Day Game

Sports fans are sure to love this NFL Game Day board game! Football fans and newcomers alike will find this game easy to play and a ton of fun. Players must strategize to move down the football field and win the game.
New players will find it easy to learn the rules of football as they use the cards and dice to reach the end zones. The game includes magnetic end zone branding for all 32 NFL teams so whoever you support, you can show your pride.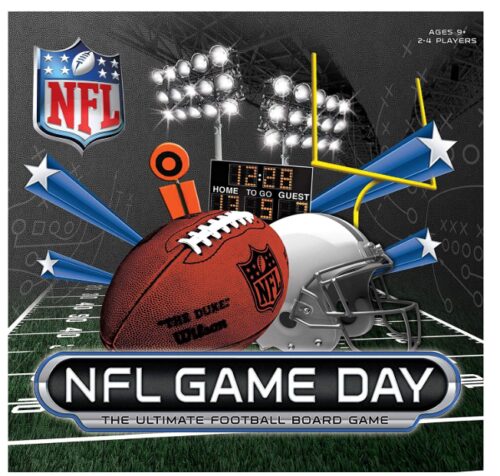 11. Citadels Card Game

Citadels is a classic city building card game that is immense fun for kids and adults alike. This new version has been designed as an expansion to the original, with the help of the game's original developer Bruno Faidutti.
Players compete for the title of Master Builder by acquiring gold and building new districts to expand their cities. With fun characters and medieval themed buildings, this strategic game is easy to learn and incredibly engaging to play.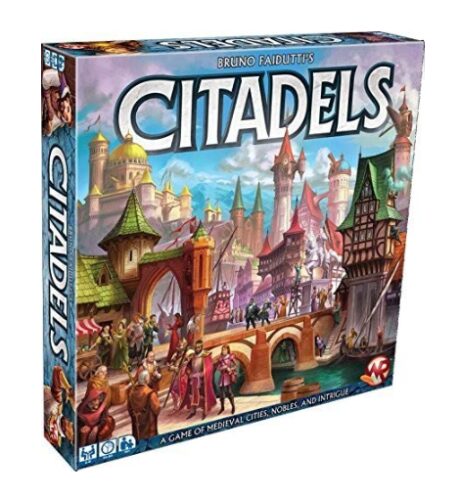 12. Tail Feathers Game

A new game from the creators of Mice and Mystics, Tail Feathers is a fun story based adventure full of mini battles. Evil rats have taken over the mouse settlement of Meaderfield and the Downwood Militia must fight back.
Tail Feathers features detailed cards and beautiful hand sculpted miniatures, which players must send on mini battles and form defenses for their nests. This two player game contains everything you need to get playing straight away.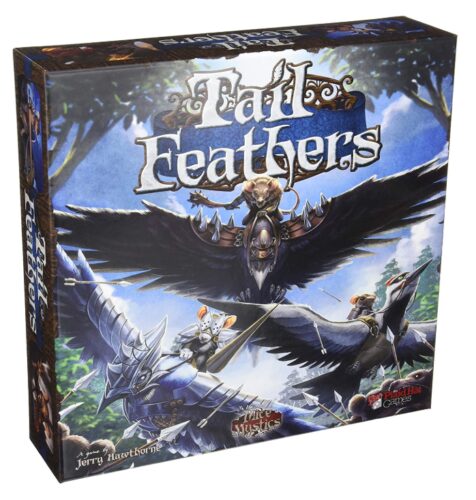 13. World War Z The Game

World War Z is an immersive zombie strategy game based on the blockbuster movie of the same name starring Brad Pitt. Starting in North America, players must work to combat the army of zombies that is taking over the world.
Choose your strategy and hope for the best luck as you roll the dice! But of course, beware of being turned into a zombie yourself… this is a fun game for fans of the movie or sci-fi lovers.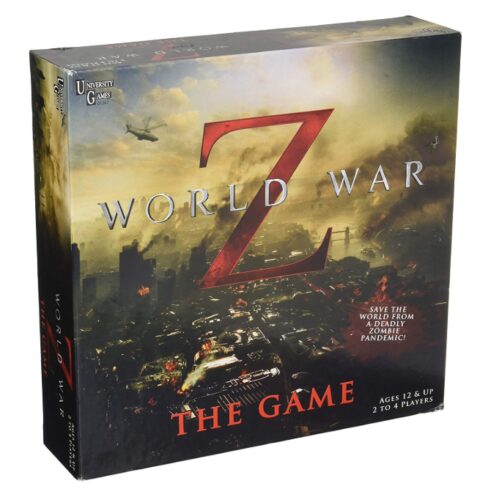 14. The Best of TV & Movies Trivia Game

Does your 12 year old think herself an expert on movies and TV shows? Challenge her skills and knowledge with the Best of TV & Movies Board Game from Spin Master Games.
Featuring trivia questions on hundreds of hit TV shows and movies from decades past to modern times, this game is sure to bring out your family's competitive side! With over 400 cards included and questions on logos as well as general knowledge, it will keep players entertained for endless gaming fun.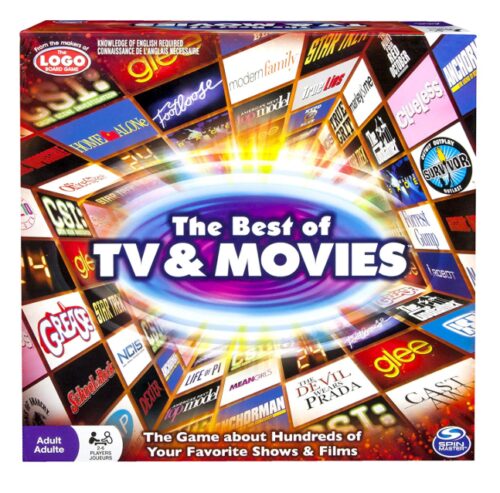 15. Mysterium Ghost Game

Mysterium is one of the most intriguing new games on the market. Perfect for fans of ghost stories, it is set in the haunted manor house of Mysterium. A crime has been committed and it is up to a team of psychic investigators to solve it.
With the help of one player assuming the role of the ghost, players must work to decipher clues and uncover the culprit before it is too late. This immersive game will add a thrilling adventure to game night!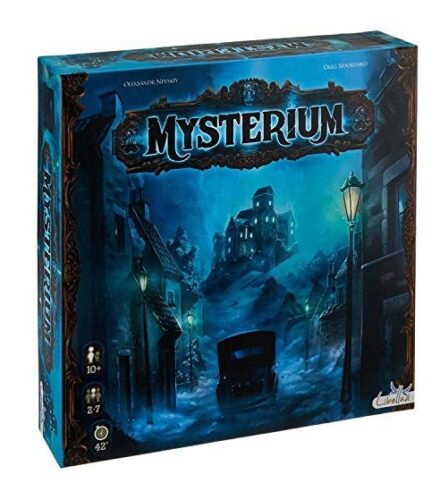 16. Forbidden Island Tin Game

From the creator of best selling game Pandemic, Forbidden Island is a great choice when you are looking for 12 year old games. Play as a team of adventurers seeking sacred and priceless treasures from the perilous Forbidden Island.
As you advance through the game, the island will begin to sink, so you will need to think fast in order to grab your loot and escape the water! This is a great way for kids to practice problem solving and teamwork skills while having a ton of fun.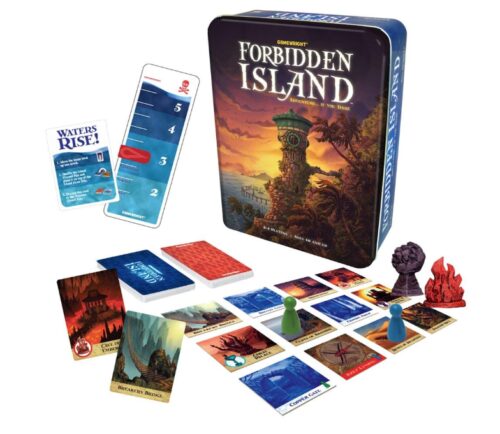 17. Betrayal at House on the Hill Widow's Walk Expansion

Widow's Walk is an expansion pack for the terrifyingly good game Betrayal at House on the Hill and it is compatible with all editions of the game.
The creepy original game has won critical acclaim and this new expansion adds even more game play. Do you dare to enter this haunted house with its scary reputation? Widow's Walk adds twenty new rooms, more monsters, omens, items, and fifty unexplored haunts.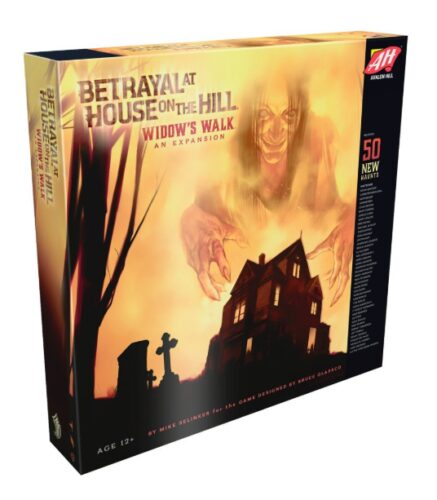 18. Munchkin Marvel Edition

Superhero fans are sure to love this Marvel themed edition of popular card game Munchkin. Featuring iconic characters and items from the Marvel comics, this fun game is packed full of entertainment.
Players can play as their favorite superhero and battle monsters, build allies, and gain new powers. This official licensed game is easy to learn and is suitable from age 10 years and up.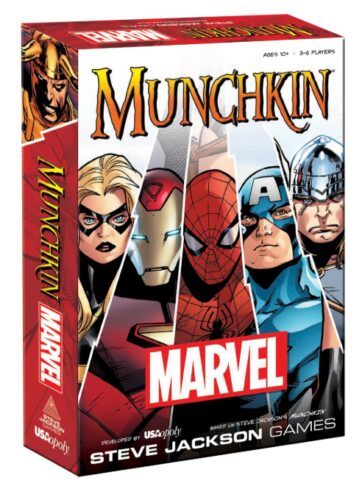 19. Star Wars Risk

Risk: Star Wars Edition would make an incredible gift for a young Star Wars fan! A great choice among children's board games, it is designed for players aged 10 and up.
Players choose to play as either the Rebel Alliance or the Galactic Empire, battling for control of the Star Wars universe. The game uses the classic Risk dice, with the addition of a Star Wars themed board and detailed miniature fighters.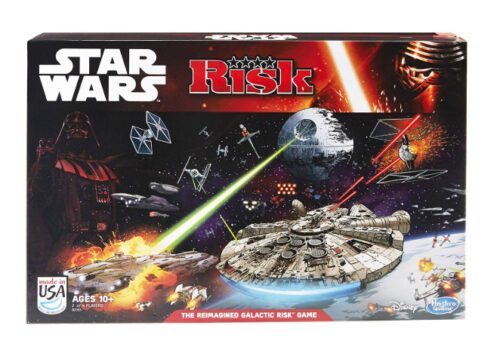 20. Pathfinder Rise of the Runelords

If your kid is interested in getting into fantasy themed card games, Pathfinder: Rise of the Runelords would make a great choice. It is a cooperative strategy game in which players take on fantasy roles with mixed strengths and abilities in order to defeat evil monsters.
This base edition is the perfect introduction to the Pathfinder universe, as it contains everything you need to get playing and learn the various rules. Once your kid is playing confidently, there are numerous add on sets to expand this exciting game.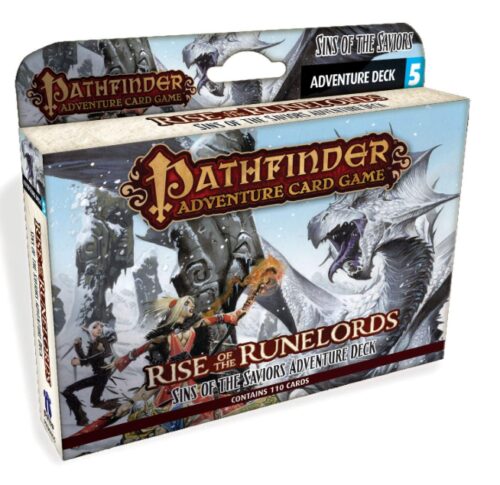 21. Pictopia Picture Trivia Game

Pictopia is a trivia game that aims to bring families together and away from their electronic devices. This Star Wars Edition is perfect for families who know their Padawans from their Ewoks and is guaranteed to add some fun to your family game night.
With over 1,000 questions on anything and everything in the Star Wars universe, this game will keep family members engaged for endless enjoyment. Unique game play involves working in teams and as individuals, and it is sure to bring out your competitive edge!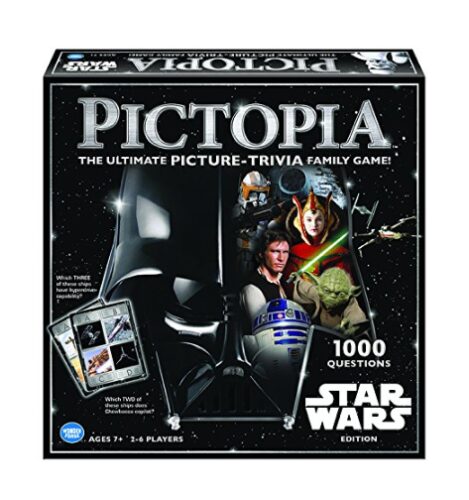 22. Three Sticks Geometry Game

If you are looking for a game with more of a learning element to it, check out Three Sticks from Kitki. This STEM (science, technology, engineering, and math) based game has won a whole host of awards for its innovative design.
The box includes a game board and a selection of colored sticks and the aim is to make geometric shapes using only two sticks per turn. Encourage your child's logical thinking skills and creativity with Two Sticks, which is a highly recommended modern game for kids.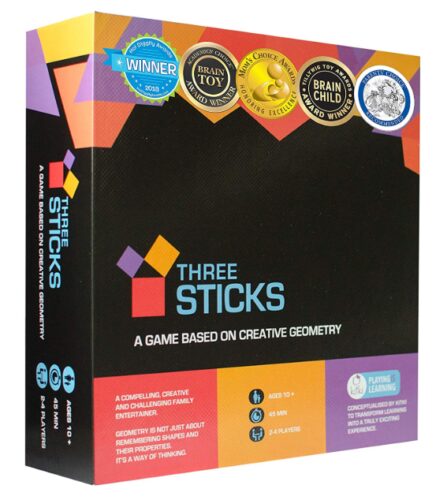 23. Wit's End Junior Edition

Wit's End is a hilarious question and answer game that the whole family will adore. Designed to test how well kids can reason out an answer, this game contains over 1,200 questions on 160 dual-sided cards, a game board, playing pawns, and card holders.
The questions are categorized into four categories: Teasers, Odd 1 Out, Sequence, and Wild Card, where the challenge could be about anything! This is a family game that will get kids thinking while spending quality time together.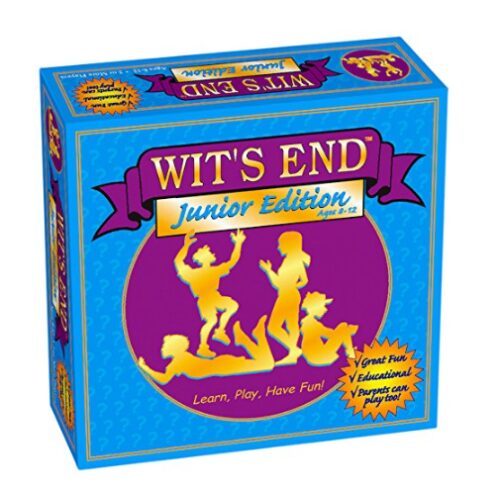 24. Villainous Disney Game

Whether you are looking for board games for girls or boys, check out Villainous from leading games brand Ravensburger. Disney fans are sure to adore this strategy game, where players take on the role of a popular villain from the movies.
Achieve your character's objective before the other players to be crowned the winner. This game features beautifully designed unique movers to represent the villains: Dr Facilier, Evil Queen, and Hades.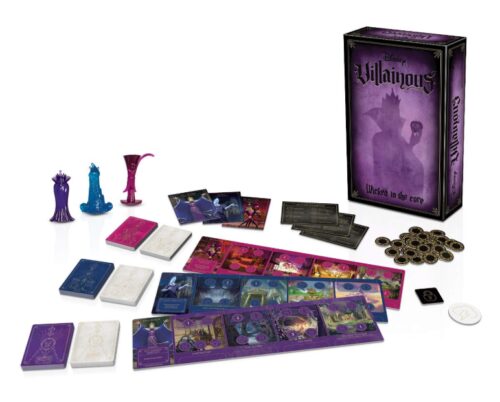 25. Chronicles of Crime

Chronicles of Crime is a unique indoor board game for 12 year olds and up. It mixes classic game elements with virtual reality (VR) technology to offer an immersive and engaging experience. Using the dedicated app on a smartphone, players select the crime scenario they wish to play and begin the story.
The game elements feature unique QR codes to scan that unlock content in the app. Inside the box, players will find VR goggles to view the immersive content on a smartphone. This is a unique game that is sure to be a hit with any kid.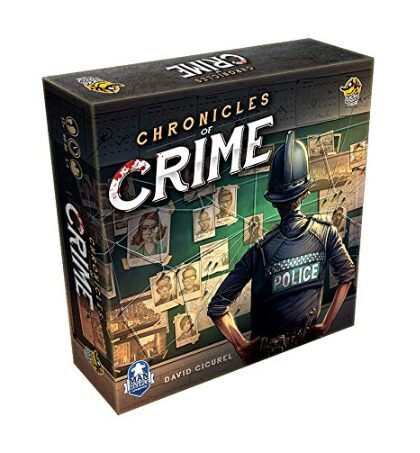 26. Architects of the West Kingdom

If strategy and world building are what you are looking for in a game, check out Architects of the West Kingdom. The game is set in a medieval style world, and players assume the role of royal architects who must compete to please the king.
Gather materials and construct a range of buildings to win Victory Points while managing a workforce and making strategic decisions. This game features beautiful artwork and high quality playing pieces.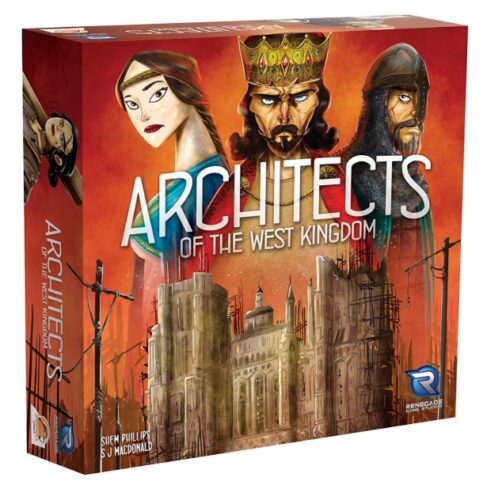 27. Ghost Stories by Asmodee

Ghost Stories from Asmodee is a spooky game with an intriguing backstory. Wu-Feng, feared Lord of the Nine Hells, has discovered the funeral urn containing his ashes has been hidden in the small village of Middle Kingdom.
He has sent his army of shadows to invade the village and steal the urn. Players take on the role of Taoist priests and defend the village from the advancing hordes. Played with cards and dice, this is an immersive game that will provide players with endless adventures.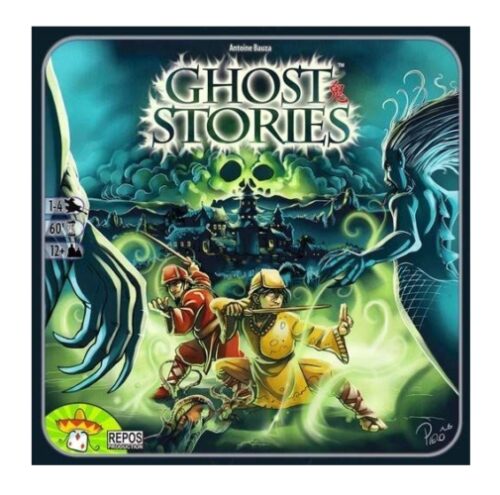 28. Supernatural Trivial Pursuit

Any board game fan will be familiar with Trivial Pursuit, one of the most popular games ever! The Supernatural: Join the Hunt edition would make the perfect gift for any fans of the popular TV show Supernatural.
Players will need to think quickly and answer over 600 trivia questions across six categories: the Winchester brothers, objects and rituals, angels and demons, locations, spells, and creatures. This edition is easily portable as it contains a wedge holder for question cards.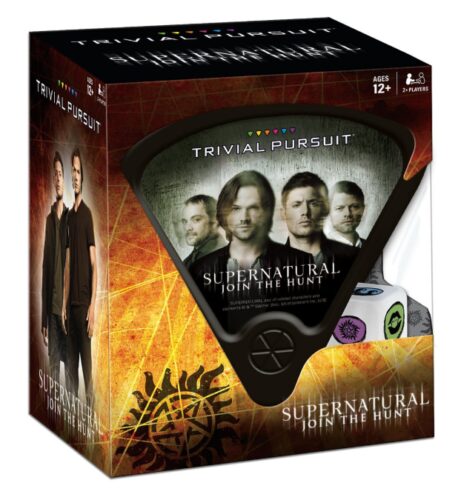 29. Hunting Opoly

Hunting-opoly from Late for the Sky is based on the classic game format but with a hunting twist! Move around the board and acquire your ideal hunting location before building cabins and lodges.
Make an income from charging other players to hunt on your land but watch out for pitfalls like hunting violations or bad duck calls! Play to become the Ultimate Hunter in either the classic 'opoly' format or a one hour version.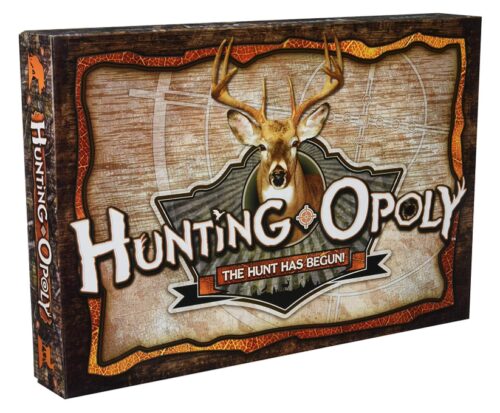 30. Betrayal Legacy

Betrayal Legacy is based on the popular game Betrayal at House on the Hill. In this edition, players can customize the game for a truly unique adventure. There are 13 chapters to explore, spanning from 1666 to 2004, and each has a number of possible outcomes.
Through the game, the history of the haunted house is told and players' choices at the end of each chapter permanently alter the state of the game.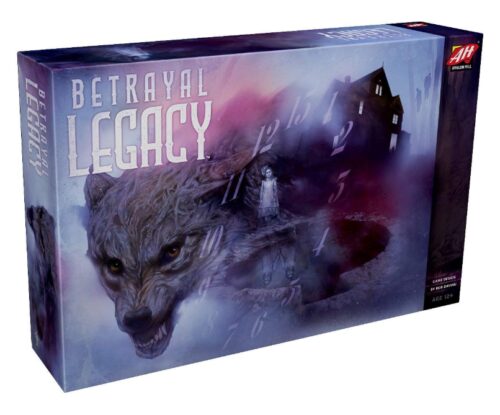 Best Overall Pick
We have presented a huge list of picks of the best board games for 12 year olds and we will now select our best overall pick. We have chosen Chronicles of Crime from Lucky Duck Games. This is because it has a unique and innovative format, combining classic game play with VR content.
Kids are sure to love exploring the VR scenes using the goggles included with the game. The multiple scenarios will keep players coming back to the game. Additionally, players can download regular updates to play new scenarios so game play possibilities are almost limitless.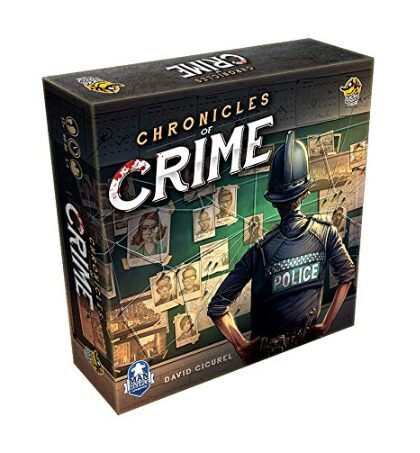 Best Budget Buy
Though most of the games on our list will not break the bank, if you have a low budget, we suggest choosing the Monopoly Black Panther Edition. This fun and classic game is easy to play even for beginners.
The new Black Panther Edition features characters and locations from the Marvel blockbuster film, and kids are sure to love exploring this familiar world of Wakanda while they play. This would be a great addition to any family's board game collection at a great value price.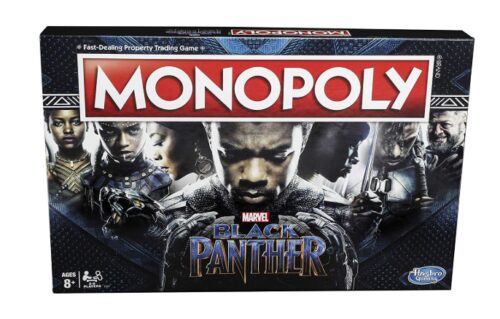 Here are some other great board games: