Birthdays for children are completely different from that of elders. For adults, all we need is a birthday party or a cake to make them happy. However, kids have different requirements. They want special things for themselves only.
Therefore, you need to be thorough with their party decorations. Therefore, it is only right to choose a theme for their birthdays. A theme gives you a lot of freedom and makes things easier for you.
Here are some decorations that you can use to arrange a better birthday.
1. Encanto Backdrop – Party banner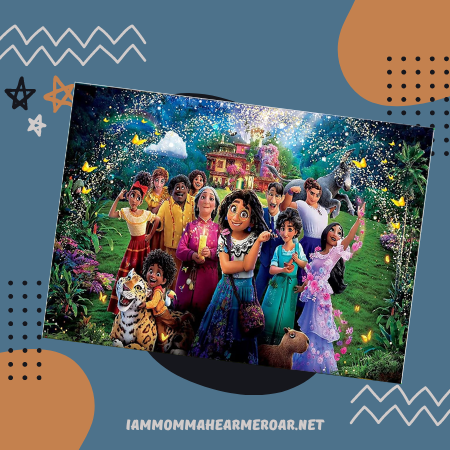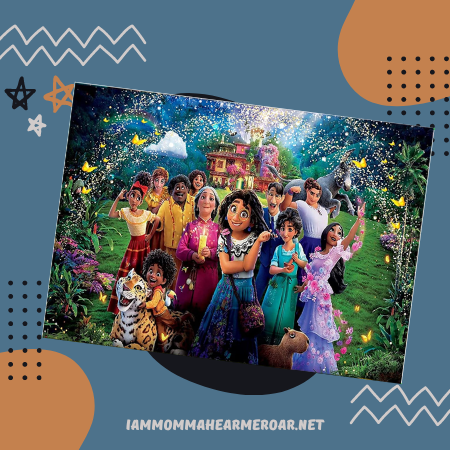 Encanto is the hottest trend of this year. So if you are looking for something different, this is it. You can arrange the cake and cupcakes in this theme and get this banner as a backdrop. This will give the perfect place for pictures. In addition to this, the backdrop is 5×3 feet in size, which is quite good. It will cover the back to give you a picture-perfect set.
In addition to this, the material of this backdrop is very lightweight. Therefore, it won't fall down or look dropped in the pictures. Moreover, because of this lightweight fabric, you do not need to pin rode holes in it. You can either use safety pins or some strong tape to set it on the wall.
Furthermore, it has a seamless quality material that makes it easy to use every single time. No need to worry about the creases as they won't be there. Even if you need to iron it, use a very low temperature and iron on the back side of the banner.
Moreover, it is easy to carry. You can fold it and put it in your bag or picnic basket. Apart from the birthday party, you can also use it for decorating your girl. Thus, it won't go to waste after the party.
2. Dinosaur Party supplies set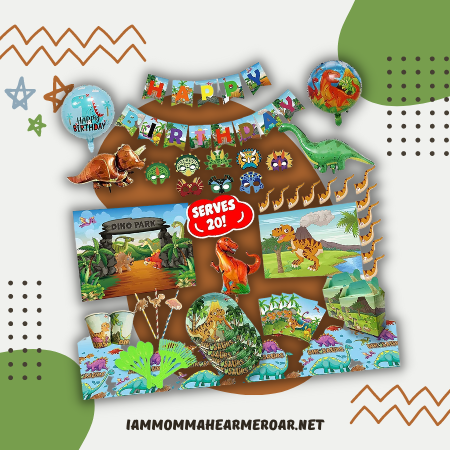 And if getting the whole theme all by yourself is difficult for you to arrange, you can get this theme set. This dinosaur theme set comes with all the necessary table sets and masks that will make the birthday party complete. The reusable tableware kit is easy to use. It is disposable so you can either choose to reuse it or dispose of it after the party.
You will get a total of 165 pieces in this set. This includes 20 paper plates and cups. The plates are 9 inches in size. Thus, you can use them to serve 20 guests. You can use these plates and cups for kids and other tableware for adults. Kids are going to love this. Moreover, there will be 40 spoons, 20 straws and 20 napkins with a dinosaur theme, making the whole magical experience.
In addition to this, you will also get a tablecloth and a backdrop with the dinosaurs on it. This gives the perfect photographic space. Furthermore, there will be a total of 5 dino balloons and 16 masks. So kids can also use them to take interesting photographs.
You will also get 20 Goode boxes that you can gift to other kids. This makes this set suitable for a party of 20 people. And lastly, there will be a game with the same theme, which will engage kids for good.
3. Baby Shark Birthday Party decoration kit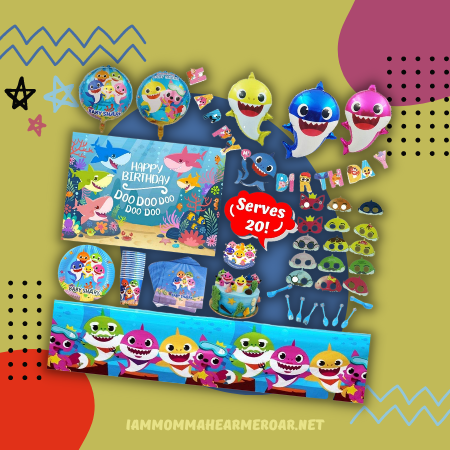 Although it is nothing new but baby shark theme never gets old. Small kids especially love it as it is their all-time favorite. Again, this is a whole set that includes all the necessary decoration items. All you need is to arrange a cake accordingly and you will be done with the best party for your kid. This kit is also suitable for 20 people.
So if you are inviting only the children, this kit will be an amazing experience for them.
You will get 20 paper plates, cups, straws, spoons and forks and one table cover. So every guest will have his tableware with the baby shark theme. It is surely difficult to deal with tableware after the party. You need to wash all the dishes and it is too tiresome because you were busy preparing for the party and then with the arrangements.
Therefore, disposable tableware is best for such events. You won't need to worry about the aftermath at least.
In addition to this, you can also create a photo booth. You will also get a backdrop with happy birthday written on it. Furthermore, you will get 5 party balloons and 15 headbands. Children can use them to take beautiful pictures.
Thus, they will have a memorable time and your kid will also love it. Then there is a big cake topper. So even if you are getting a regular cake, you can use this topper to get things in order.
4. PartyWoo TikTok Birthday Party decorations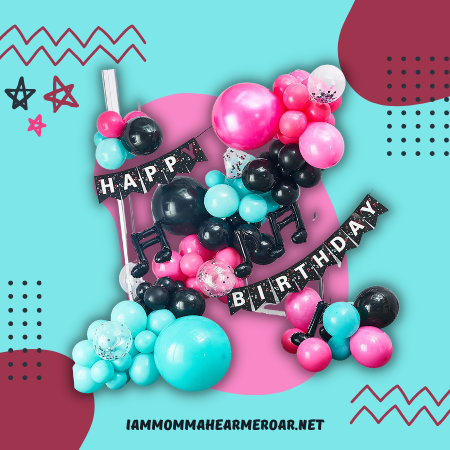 This is something suitable for children who are into social media. So if you have children over the age of 10, you won't have it easy. Because their requirements are different. Moreover, if they are into social media, things will be even harder. So for such kids, you can use this TikTok theme décor that comes in a total of 140 pieces.
You will get balloons in different shapes and sizes. Firstly, the simple balloons with hot pink, tiffany blue and black in color. You will get 20 of all three colors in 10-inch sizes. You can fill them to make different sizes. So whether you want to leave them on the floor or use them for creating backgrounds, it will be your choice.
In addition to this, you will also get 5 clear balloons in 12 inches size. Also, there will be adhesive dots. You can fill these adhesive dots in clear balloons to make them look magical. Furthermore, you will also get 4 musical note balloons in 2 different sizes. And to make things perfect, there is also a happy birthday banner.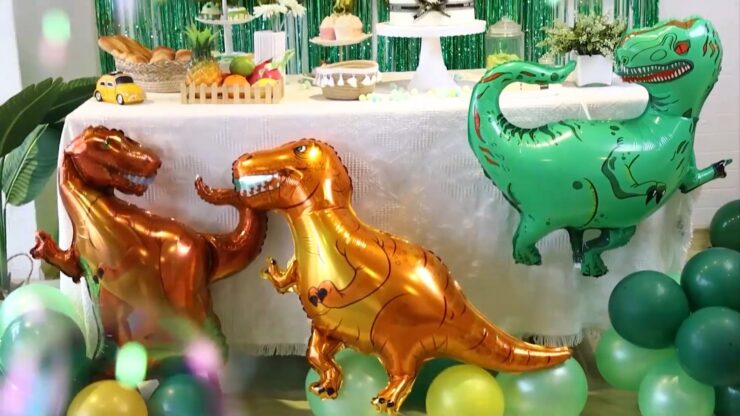 If these weren't enough, check out some other picks from Amazon also: