Buying anything for any sibling can be a difficult task but if you're buying gifts for a brother you'll probably need a little bit of help! Below we've put together a list of the awesome gifts for brothers, from entertaining games to cool items of clothing, you'll find plenty of ideas here!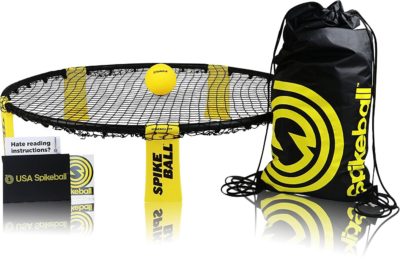 Considerations When Choosing Gifts for Brother
Before we dive into the gift guide, here are a few considerations you may want to keep in mind when buying a gift for brother.
Age: Are you looking for gifts for an older brother? Or, perhaps your brother is younger than you. You'll need to consider age when it comes to choosing that perfect gift. There are lots of different ideas in this list as we've tried to cover all possible age-ranges so you're likely to find something suitable. However, use your common sense here. A gift that is suitable for a 13 year old brother isn't going to be suitable for an older brother at college, for example.
Budget: In an ideal world, a budget wouldn't come into question. Most of us do have budgets to stick to though this shouldn't limit (within reason) what type of gift you can buy your brother. Whether you have a larger or smaller budget, it's always a good idea to weigh up the different type of gifts that you can buy with this money. There are lots of small gift ideas for brothers in our guide which are useful for those with tighter budgets and for those who have more to spend, why not make an impact with something unique like a jewelry keepsake?
Interests: Interests certainly matter when it comes to choosing that perfect gift. Whether your brother is a baseball fan or loves video games, you should always think of the person's interests! If you're buying a gift for your own brother you'll likely already have an idea of his interests, however, if in doubt ask. The more questions you ask or digging into your brother's interests, the easier the gift buying process will be.
Personality: Similar to interests, you'll want to think about the brother's personality. If you have multiple siblings, buying a gift for one could be a completely different process to buying for another. Remember that everyone has their own personality to avoid wasting money. Instead, choose a gift that is personal and reflects the individual's interests.
Top Gifts for your Brothers in 2023
1. Spikeball Game 
This mega fun game is both active and competitive making it one of many awesome birthday gifts for a brother. The 2 on 2 game is played with rules similar to that of volleyball and can be enjoyed both outdoors and indoors. With foldable legs, the product is durable and convenient for transporting around to any type of event. Spikeball comes with an adjustable net and allows players to use the tournament standard version or a less difficult version. Download the free Spikeball app to find nearby players and pick-up games for extra competitive fun! This activity is unique and a great addition to any brother's game collection.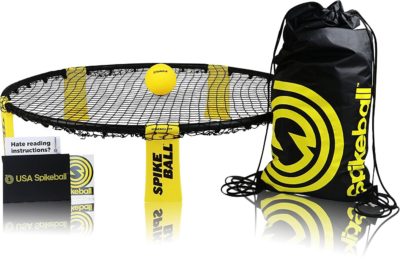 2. Baseball Super Stadium Game
Looking for big brother Christmas ideas for a brother who is a baseball fan? This awesome Super Stadium game is sure to be a winner! With launching levers and hidden contraptions, players can have endless fun with this miniature baseball game. A great activity for a party or sleepover, baseball fans can practice hitting singles, doubles, triples, and homers with the spring-loaded bat. Get the hotdogs and sodas at the ready for an evening or day full of baseball fun! The magnetized infield creates ball movement while a dual pitching lever controls curve balls and changes speed. Inside the box, you'll find everything you need to get started including a game zone super stadium baseball game with realistic baseball action. This game is suitable for 1-2 players and perfect for boys aged 6 years and up.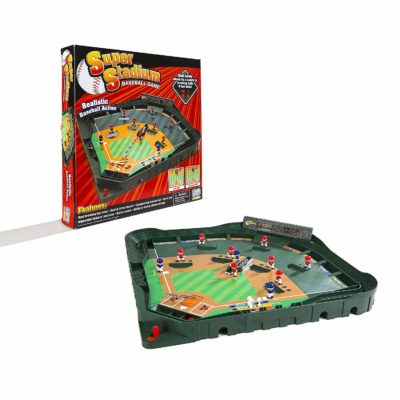 3. Adjustable Black Leather-look Cap
For the fashion-conscious brothers, new clothing always makes an excellent gift idea. If you're looking for gifts for brothers who have everything however, this can be quite problematic to get around. Go simple yet stylish with this cool adjustable black leather-look cap that's been made in the USA! The signature item is an all-time great classic baseball cap made using genuine cowhide leather. With structured backing, it won't lose its shape over time and the USA embossed Hook and Loop closure allows an adjustable fit for most sizes. If your brother isn't a fan of the color black, why not switch things up with a more colorful version? This cap can be worn with any outfit and is a great versatile addition to any boys wardrobe.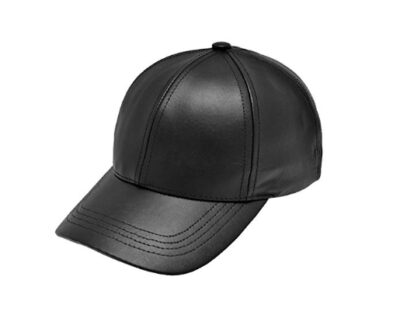 4. Drink Palooza Board Game
Looking for a fun gift for brothers in law? This ultimate party board game could be a great family entertainment idea. Combining all the "old-school" and "new-school" drinking games into one, this is an awesome alternative to beer pong, flip cup and quarters.  The Drink-A-Palooza game is perfect to whip out at parties and bring the crowd together in a boozy competition!  The great news is that no beer pong table is required at all, instead it can be played from the comfort of a kitchen and comes equipped with all your partying needs including ping pong balls, spin the bottle, a deck of playing cards, a dice, six pack game pieces and mini beer bottles that are collected to win the game. Bring together friends or family members, it's up to you! Guaranteed to cause plenty of laughing, enjoy bonding with this unique party game.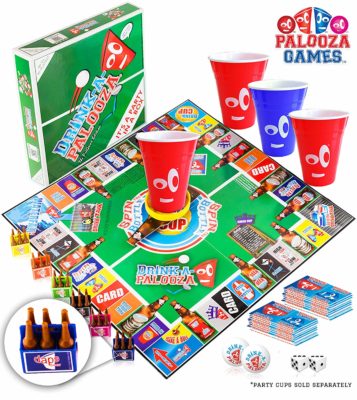 5. Waterproof Speaker 
Speakers make great brother bday gifts and this awesome waterproof speaker is durable and produces excellent sound too! For music lovers, this speaker is a great birthday or Christmas gift idea and features a punchy bass and professional-grade sound excels to provide loud enough sound even for outdoor adventures. The speaker includes a port plug that installs quickly and comes with a built-in waterproof case that opens to keep valuable items safe and dry inside. With a cool boxy design, this speaker is great for all types of personalities and is sure to enhance any party or evening in.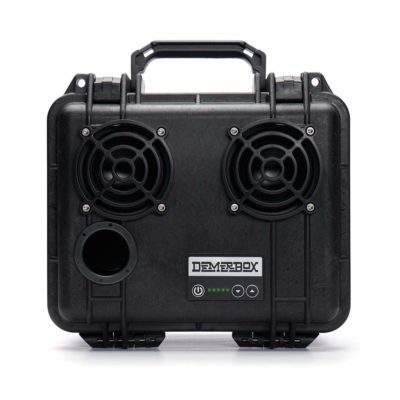 6. Calf Compression Sleeve
Muscle pain is problematic for those who play sports and if your brother plays any sports, this calf compression sleeve is one of many great creative gift ideas! Made in Europe using quality materials, this is a strong and durable sleeve that will provide comfort and breathability.  It can be used over and over and is guaranteed not to wear thanks to being treated with polygiene stays fresh technology which also doubles up to prevent any unwanted odor. After use, your brother will simply need to dry-hang the sleeve to reuse! This is a fantastic accessory for any active person who spends their time playing sports or runs as a hobby.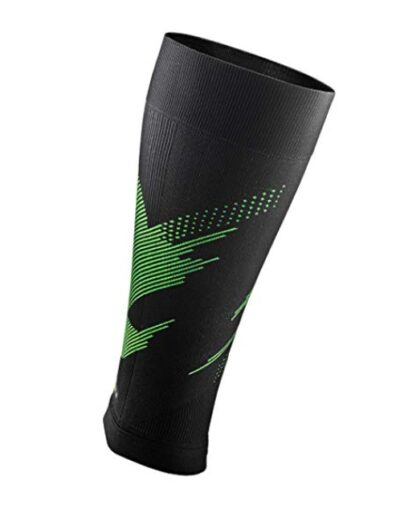 7. Defense Flashlight Multi-tool
Gadget lovers will appreciate this defense flashlight multi-tool which is ideal for lots of outdoor activities. Falling into the category of truly unique gifts for brother, the durable 'pen' is Made from CNC machine aircraft graded aluminum for premium strength making it super durable. It can be simply carried in a pocket or packed away into a rucksack for an outdoor excursion, either way, it's an essential piece of survival kit that every man should own. Help your brother be prepared for emergencies and any challenges that face him with this awesome gift that comes packaged into a slick box ready for presentation!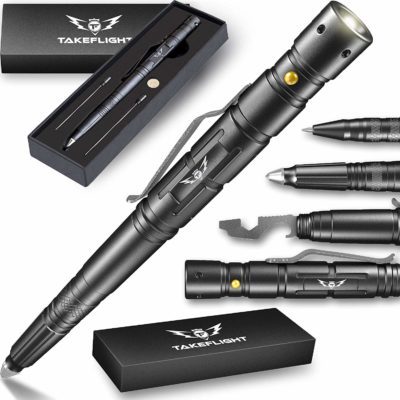 8. Crafty Brew Game
Brew Ha Ha! Is one of the most entertaining games out there and is one of our cool gift ideas for men. Combining the humor of Cards Against Humanity, Mad Libs and with the introduction of beer, it's a great after-dinner entertainment idea. Players combine their cards to create funny, accurate, or simply ridiculous descriptions of each beer they try. It's an awesome gift for beer lovers who will get to sample a wide variety and there is the added funny element of getting to describe friends as if they were a beer too. Add a twist to traditional party games with this entertaining addition!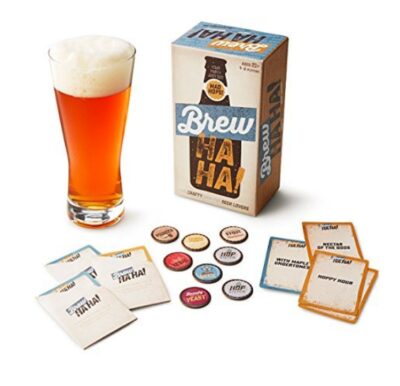 9. Glass Tumblers
If your brother loves indulging in a glass of whisky, these elegant whisky tumblers are great if you're thinking about what to get your brother for christmas.. These large tumblers are designed and handcrafted using glassblowing technique for enthusiasts that enjoy a good drink, whatever the occasion! With a think, weighted bottom they can conveniently accommodate oversized ice cubes/whiskey stones and hold up to12 ounces of a favorite drink. What's even better is that all of Mofado's whiskey glasses come ready packaged to give as a gift!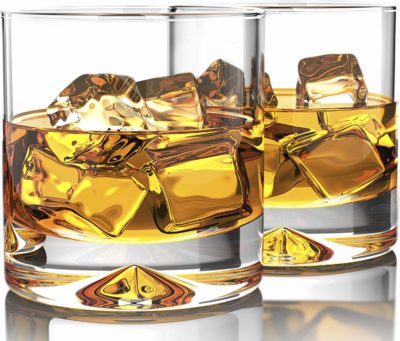 10. Boys Classic Tie Set
For those looking for a graduation gift for brother, a classic tie could be a fantastic idea and this set of 3 are versatile and sure to add a finishing touch to any formal outfit. Reaching 57.1″ (146CM) in length and made of the highest quality material, they're good for those on a budge who still want to present a well-thought-out gift idea. These silk finished ties have a natural gleam to them to add a touch of class to a casual shirt or for underneath a suit.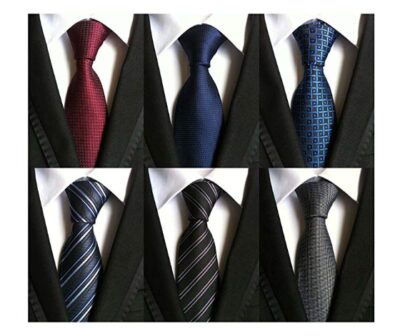 11. Nintendo Classic Console
Gaming is a popular way to chill out after a long school day or workday and this Nintendo classic console makes a great birthday gift idea! Even if you're looking for gifts for little brother, a console is bound to provide hours of entertainment. This Classic Edition has the original look and feel of the much-loved Nintendo but it comes in a smaller, sleeker design and has 30 games preloaded including Super Mario Bros., Donkey Kong, The Legend of Zelda, PAC MAN, Dr. Mario, Mega Man, Final Fantasy, and more. With this console, you'll get a standard HDMI cable and a classic controller and an AC adapter too meaning gaming can happen right away…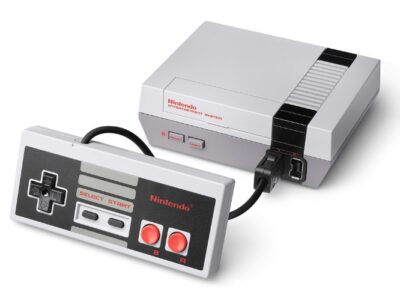 12. Polaroid Camera
Aspiring photographers will love this Polaroid camera that proves that the best things do indeed come in small packages! Standing at only 35mm  and weighing just 49 grams this tiny camera is ready to capture all big moments. Using advanced technology it can record full HD either720p or 1080p video and takes 6-megapixel still photos as well.  Its fixed 124-degree wide-angle lens is great for capturing all the action on adventures and this mini camera also features a rubberized rugged body for durability on all types of extreme conditions. For those looking for good gifts for brothers look no further than this Polaroid, it's sure to come in handy and is awesome for capturing all types of memories.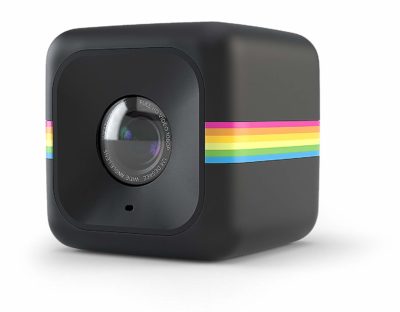 13. Ukulele Bundle
Those who want to flex their musical skills will enjoy this unique gift idea! This cool ukulele bundle comes with everything a little brother will need to get started. The soprano size is perfect for adults with small hands and children aged 8 and under. Included in the kit is access to video tutorials to get started too. With an arched back it produces a full sound and features two strap buttons as well as other accessories including a strap, tuner, case, 2 plastic picks too. Great value for money, the ukulele measures 21 inches long and comes in a beautiful  Sapele/Mahogany color. With chrome cast tune gears, it's easy to keep in tune and is sure to provide hours of endless musical entertainment. If you're searching for badass gifts for guys, this gift is an awesome idea for any cool dude.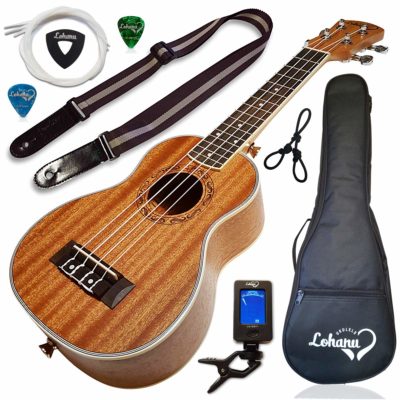 14. Bottle Opener 
Game Of Thrones fans will love this Lannister themed drinking glass that comes with a bottle opener too. Thinking about Christmas gifts for brother in law? If so, buy ahead and treat that special family member to this awesome gift for lots of seasonal celebrations. Made from the highest-standard thick glass in Casterly Rock, the 17Oz glass is great for a variety of beverages and the bottle opener is a great novelty accessory for any kitchen. Your brother will be able to entertain friends from the comfort of his home using the opener to crack open a refreshing drink for friends. It also comes ready-packaged to present, saving time and money…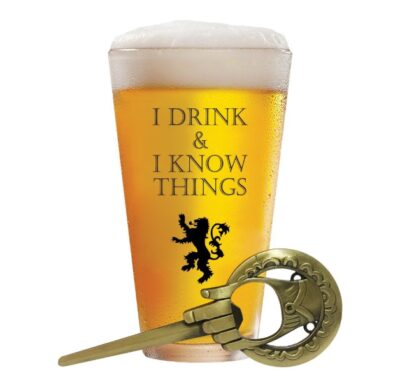 15. Contemporary Belt
Every guy needs a reliable belt for his favorite pants, so why not gift your own brother with one? This awesome contemporary belt is sure to complement any outfit and it provides 38 unique adjustments for a comfortable fit. The removable buckle allows a guy to achieve a custom tailored appearance too. Cool brothers will love the style of this belt that can be simply added to any outfit for a great look. Enclosed in a lovely gift box, you won't have to worry about finding suitable gift wrapping either!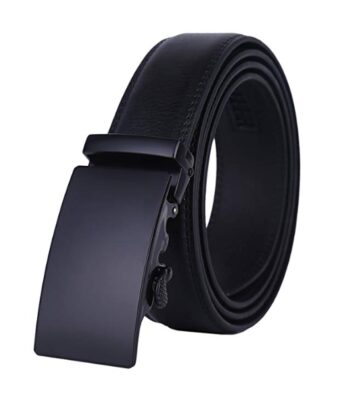 16. Shawl Collared Sweater
Christmas gift ideas can be difficult at the best of times, but why not consider that with cooler weather comes the need to update our wardrobes? This cozy turtleneck sweater composed of 100% polyester has a pull-on style for maximum comfort and is sure to keep any man warm when out and about. Its snug fit is ideal for layering and it features a one-button point decoration on the neck-line which makes the sweater super fashionable. If you're searching for an original big brother gift, this neutrally colored sweater is sure to be appreciated and won't break the budget either!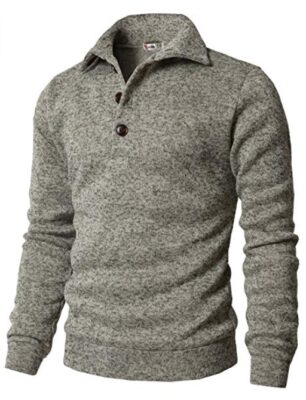 17. Eco-friendly Mug
Mugs make excellent gifts for all family members, if you want to treat your brother to a brand new mug for either his birthday or Christmas, this eco-friendly mug is a great option. Great for all beer lovers, it's hand-made and comes in a lovely classic dark brown color. With a stainless steel interior cup, it is guaranteed to keep the temperature of drinks whether they're hot or cold. It can hold up to 0.6 liters and is great for a themed medieval get-together. High in quality, it won't wear easily and is made using top quality oak wood.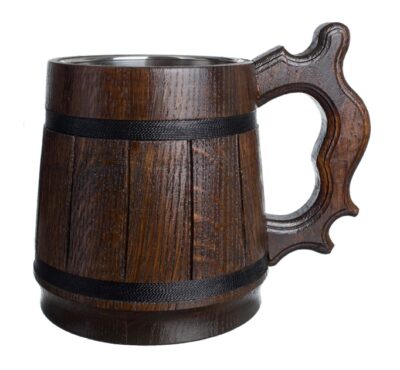 18. Beard Grooming Set
Does your older brother pride himself in his well-groomed beard? This beard grooming set is great as a big brother gift. Included in the set is 100% all-natural beard conditioner balm and oil, a high-quality beard brush that can be used for hair too and other accessories including barber grade beard and mustache Scissors with an adjustment bolt. The set comes beautifully packaged in a canvas back contained in a lovely magnetic closing box for presentation. The bag can be used to bring the set on any travels as it has a handy drawstring to keep contents safe.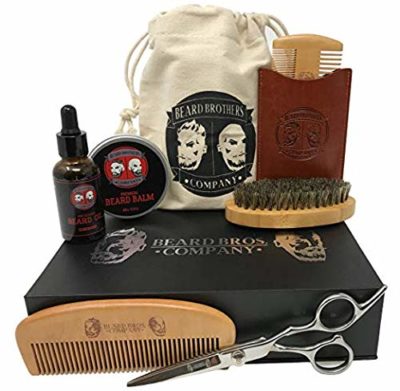 19. Magnetic Bottle Opener
Does your older brother love having a beer with friends? If so, this awesome magnetic bottle opener could be the gift that you've been searching for! Crafted from superior stainless steel, the opener is great for installation both outdoors and indoors. With a heavy-duty neodymium magnet, it'll last a lifetime and has lots of mounting options. Guys can cut out the fuss with easy installation and enjoy opening their bottles with ease at any friend gathering or BBQ party. The bottle opener comes ready-packaged in a stylish gift box too. Cool gifts for brothers don't get any more practical than this!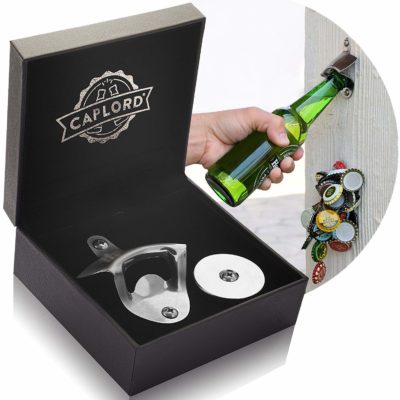 20. Stylish Backpack
Backpacks make great practical gifts and if you're looking for a good gift for a younger brother, this stylish backpack is the way to go! With a handy USB charging port, this bag has been designed to be as practical as possible. The graffiti fabric is cool and trendy while its dimensions make it useful for carrying all the school equipment needed. With a bold color and print, your little brother is going to stand out amongst friends and will enjoy the compartments inside which can even hold a laptop of up to 14″ too.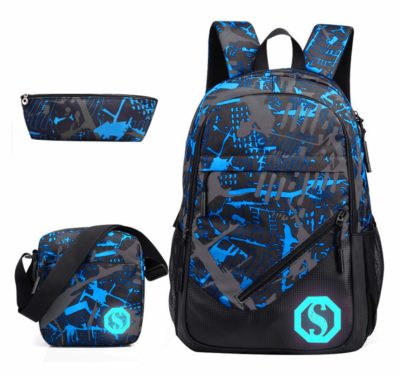 Christmas Gifts For A Brother That Has Everything
Trying to find a suitable gift for a brother that already has everything can be a stressful task! In our selection above you'll find various gift ideas for brothers that should hopefully inspire. However, if you're still looking for ideas there are lots of gifts you can consider. A keepsake gift such as a beautiful piece of jewelry that will be treasured for years to come is always a good idea.
Clothing always makes a great practical gift too. No matter the time of year, there are always many great items of clothing that you can buy to present. From hats and other accessories to sweaters, we've included some fantastic garment ideas in our list above.
And, if still in doubt, why not talk to your brother directly to better understand what sort of gift he'd like? There will always be ideas on the horizon, sometimes all it takes is a few questions to better understand the type of gift your brother would like.
Birthday Gifts For A Brother Who Is Tech Savvy
Tech-savvy brothers will like anything related to computers, mobiles, music, and gaming. There are tons of ideas out there from the classic Nintendo console we included in our list above to accessories such as phone cases if your bro spends a lot of his time with his mobile.
If your brother already has a favorite console, why not consider getting him a new game or a gift card for his favorite gaming store, so that he can select his own? Again, it's a good idea to speak directly to your brother for ideas or take a look around his bedroom to get a better idea of what he already has.
Those who are tech-savvy will love anything digital. From cameras to high-quality headphones, there are lots of ideas you can choose from no matter your budget.
More related articles:
https://www.iammommahearmeroar.net/gifts/boys/best-gifts-for-young-men/
https://www.iammommahearmeroar.net/gifts/best-gifts-for-gamers/
https://www.iammommahearmeroar.net/gifts/best-science-gifts-for-kids/
https://www.iammommahearmeroar.net/gifts/best-electronic-gifts-for-kids/