Trying to find the top gifts for gamers is sometimes tricky, especially if you do not gaming or love tech yourself. Gamers love computers and always want the latest gaming tech to keep up with the latest gear trends, computer software, and gamer toys.
The world of gaming has a vast array of accessories and themed gift ideas that can be overwhelming to the novice gamer or to a gaming relative when they are searching for the perfect gaming gift idea. But rest assured, there are many great gift ideas, from the new top of the range controllers, through to more advanced computer equipment and specialist WiFi routers to enhance connectivity.
Alternatively, there is a lovely selection of non-gaming gifts that are suitable for gamers. These are based on popular gaming franchises that have produced novel gift ideas that all gaming fans will love. These gifts include clothing and board games that will complement everyday life away from the screen, while still showing their gaming interests.
This article looks at a wide range of high-quality gaming gifts for computer gamers to help you choose the ideal gamer gifts that your gamer will love.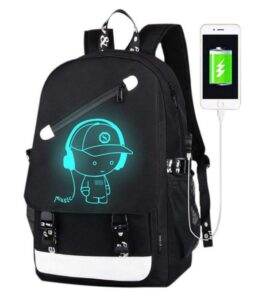 Considerations When Choosing Gifts for a Gamer
When choosing the best gamer tech there are a number of things to consider to ensure that you get the ideal gift.
If the gamer is a child then you should take into account their age by checking with your chosen product to make sure that it will be suitable. There will be a minimum age stated on the product that you can use to ensure that it is safe for the child.
As there is a wide range of gaming gifts across many different themes it can help to know what equipment and gaming consoles the gamer already has. If you are looking to buy accessories then it is important that they will be compatible with their existing setup. For example, gifts for Xbox gamers will be different from gifts suitable for PlayStation users.
Best Gifts for Gamers
1. GT Racing Gaming Chair

This is a top of the range GT Racing Gaming Chair that is a comfortable and supportive chair for all users. The height of the chair and the armrests can all be adjusted to the perfect height so the gamer can concentrate on the game and does not have to worry about getting comfortable. This multipurpose chair can recline from the 90 degree position to 170 degrees, so is also perfect for reading and taking a rest. Suitable for weights up to 300 pounds and with a removable lumbar pillow and headrest this chair has many luxuries. A chair that every serious gamer cannot do without, this is the perfect gift idea if you are looking for a unique gift for gamers.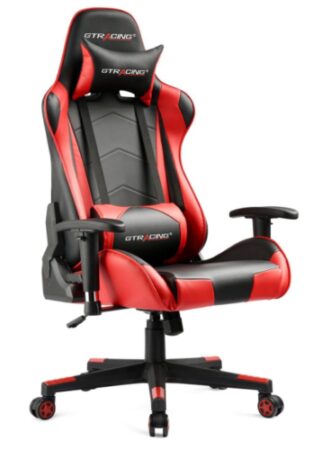 2. SteelSeries Gaming Mouse Pad
Designed by professionals this SteelSeries Gaming Mouse Pad is the ultimate mouse pad available on the market. It is made from a lovely high quality micro-woven cloth that has a smooth surface and high density of threads for ultimate mouse control and is perfect for the serious gamer. This mouse pad is easy to clean and is durable for long lasting use, so it is easy to keep this pad in top condition. The base of the pad is made from non-slip rubber, preventing unwanted movement. The producers of top mouse sensors have tested this product so you know it is the best possible quality. This would be the ideal present for any enthusiastic gamer as they make good gifts for gamers.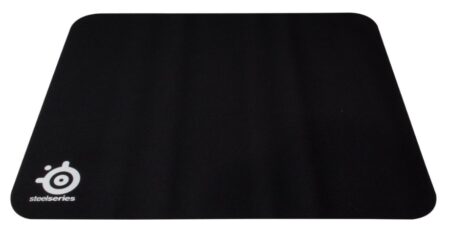 3. Gaming Controller Mug
The perfect addition to any gamers collection, this Gaming Controller Mug by BigMouth Inc. is a lovely gift idea for the gamer in your life. This black ceramic mug has 2 novel controller handles which will be much loved by any games enthusiast. Once the mug is empty there is a great 'games over' message at the bottom, for added fun. This mug holds 14 ounces of fluid so is the ideal size for keeping busy game players hydrated. These mugs make funny gifts for those into gaming and will be enjoyed by everyone.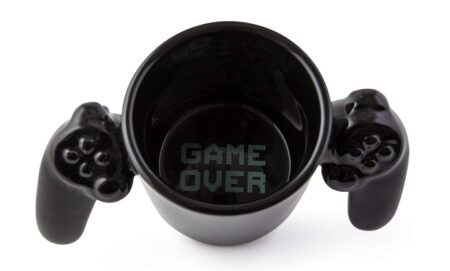 4. Eat Sleep Game Hoodie
This Eat Sleep Game Hoodie is a cosy option for keeping warm in the winter and with its appropriate gaming slogan on the front it will be appealing to all gaming fans. These hoodies also make a cool gift for gamers. A high quality item that is 50% cotton and 50% polyester for long lasting use. There is an inner fleece liner for comfort so the wearer will never want to take it off. Suitable for machine washing for easy cleaning, this great fitting hoodie will be loved by everyone. Available in a variety of bright colors to suit everyones taste this hoodie will let you stand out from the crowd.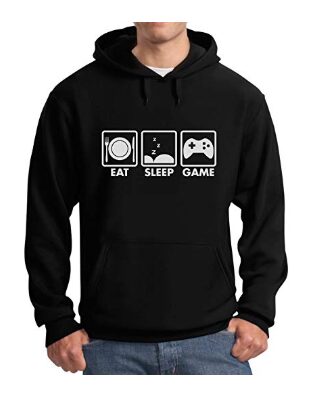 5. Blue Light Blocking Glasses
These Blue Light Blocking Glasses are must needed gamer gear for every computer user. As well as being stylish, they are great glasses for protecting eye health. With the concerns over the exposure of our eyes to the blue light given off from screens, these glasses work to stop 85 percent of harmful blue light and 100 percent of UV 400 from reaching our eyes. The anti-reflective coating on the lens also reduces glare from our screens, resulting in less eye strain. For comfort the frames are lightweight Swish Technology TR90, which are durable and long lasting. Every gamer should have a pair of these Blue Light Blocking Glasses to ensure they keep their eyes in top health.


6. Eureka Ergonomic Gaming Desk
A gaming desk that every gamers dreams are made from, this Eureka Ergonomic Gaming Desk has a high quality Z frame design and every little feature you could think of. It has a large gaming space with room for a 40 inch screen and a large mouse pad. With space for your games, headphones and controller and also a handy drinks holder this desk is perfect for long gaming sessions. The desk is made from carbon fiber and there is the lovely addition of blue LED lights within the desk to give the ultimate gaming experience. A sturdy gaming desk that is built to last which makes a perfect gift for gamers who have everything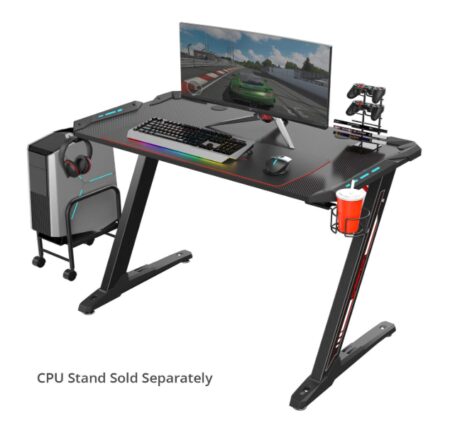 7. Flymei Luminous Backpack with Phone Charger
This Flymei Luminous Backpack with Phone Charger has everything your gamer could need. With a fun logo on the backpack that becomes luminous for 4 to 6 hours after only 10 to 20 minutes of light exposure, this backpack will make sure the wearer is seen even in the dark. It is a great size that is ideal for carrying your laptop, with its shockproof foam padding for ultimate protection. The handy USB cable is able to charge your smartphone, so you will never run out of battery again when out and about. There is also a locking device provided to keep all belongings secure when on your travels. A great bag that has been designed for practicality and comfort for the wearer, everyone will love using this backpack for their gaming stuff.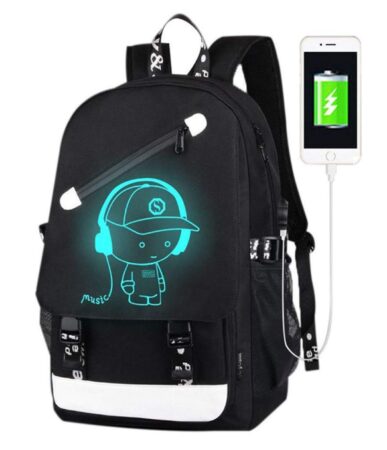 8. Logitech Gaming Mouse
If you are looking for the most responsive and up to date gaming mouse available then look no further than this Logitech Gaming Mouse, which makes the best gifts for PC gamers. Every detail has been carefully thought about when this mouse was designed so gamers will not be disappointed. The high quality optical sensor gives ultimate tracking accuracy for the best gaming control. This customizable mouse is comfortable to use and can be set to the perfect setting for each user. The scroll button can be unlocked for super fast scrolling so is perfect for work as well as gaming.  An appealing gaming mouse that is perfect for the needs of every gamer and they also make great pc gamer gifts.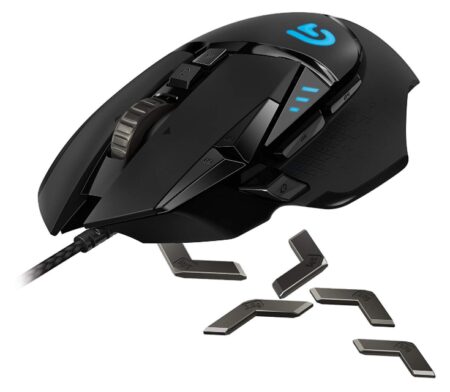 9. PlayStation 4 Slim 1TB
Give your gaming fan the ultimate gaming gift of the PlayStation 4 Slim 1TB console. The latest version of this console is lighter than any previous versions and is slimmer for a more attractive design and for easier storage. The PlayStation 4 is a top of the range gaming console that will be enjoyed by all, with the ability to enhance your gaming experience by connecting to the online community. Play the latest games on this device that is also compatible with the latest virtual reality equipment for ultimate gaming. The vast 1TB storage is perfect for storing all of your favorite games. This console is the perfect Christmas gift for gamers.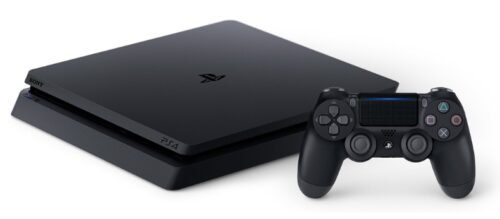 10. Redragon Backlit Keyboard
This Redragon Backlit Keyboard is a perfect PC gaming accessory for gaming and typing, as it has been designed to be user friendly and comfortable for all players. This keyboard has appealing red backlighting that is great for every gamer. The non slip keyboard feet and the angle of the keyboard gives the perfect typing position that is great for using for long durations. This keyboard has great functions for serious gamers with a gold plated USB connection for fast connection speeds. The plate mounted keys are very durable and are top quality, so are suitable for hours of use. This is the ultimate keyboard that also makes good Christmas gifts for computer gamers.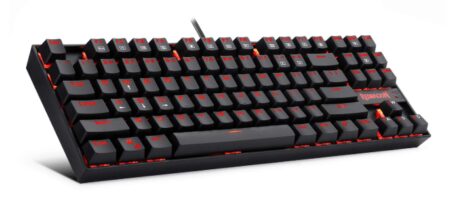 11. Nintendo Switch Red and Blue
The Nintendo Switch Red and Blue is the ultimate gaming device that can be used at home or when out and about and they make perfect birthday gifts for nintendo gamers. A clever device that can be used as 2 separate controllers to play games on your TV while at home, that can then easily be converted to the hand held mode to continue playing while on the go. This is a great device for single player games but the red and blue controllers can also be shared for 2 player and multiplayer games giving great versatility. This is the perfect Nintendo product to share with the whole family that will provide many hours of entertainment.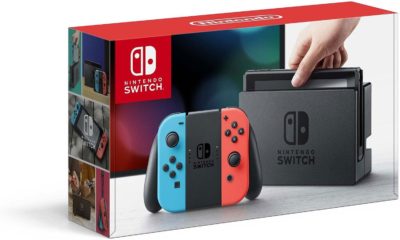 12. DualShock Wireless PS4 Controller
The perfect gift for any gamer that loves playing PlayStation 4 games is this DualShock 4 Wireless PS4 Controller, which is the latest controller from PlayStation. With familiar controls to previous models, making it easy for users to start playing with straight away, there are a few new functions designed to improve the overall gaming experience. This controller has a built in speaker for greater audio options for individual players. There is also an exciting new clickable touch pad that improves players gaming options. Every gamer will also become top of their game with the increased sensitivity of the analog sticks, compared to previous versions. Every PS4 gamer will love to experience gaming using this new and improved controller which makes a top gift for gamers.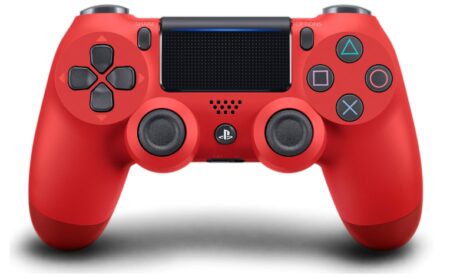 13. Apple Watch
A top of the range Apple product, this Apple Watch is great for monitoring your health and fitness, as well as having fantastic media functions. This watch features a lovely design that is appealing to all. The impressive health monitoring functions of this watch include monitoring your heart rate and ECG with an additional useful Emergency SOS mode so you can be assured that help is at hand if needed. A great watch for sports with high quality monitoring features, so you know that you can exercise to your maximum potential. This watch will keep you on top of your social updates even when on the go, so you will never miss a thing. This is one of the best Christmas gifts for tech lovers.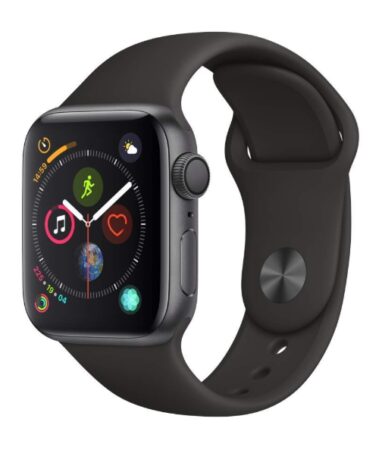 14. Mobile Gaming Controller
The ultimate controller for your phone, this Mobile Gaming Controller is essential for anyone who enjoys playing games on their phone. This 5 in 1 controller connects to your mobile phone to give enhanced gaming capabilities whilst on the go. There is a useful battery charging function that will work while the phone is being used, just connect the USB charger to make sure you never run out of battery again. This device has a phone cooling fan to make sure that your phone never overheats, so will preserve the life span of your phone battery. The game pad enables use of 4 fingers when using for the best gaming experience and with aim and shooting triggers every mobile phone gamer will love this product.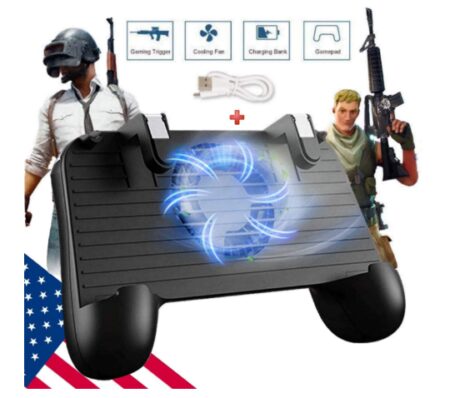 15. Havit Rainbow Backlit Keyboard
This Havit Rainbow Backlit Keyboard also comes with a great light up mouse, ideal for every gamers needs. The keyboard has adjustable lights so the user can find the perfect settings to every gaming scenario. This splash proof keyboard has interchangeable WASD keys to meet with all gamers habits. The gold plated USB connection gives a top speed gaming connection, appealing for every gamer. The mouse has 7 different light up colors, so you can choose the perfect color combination, and with advanced laser technology the mouse is suitable for every gamer. A great keyboard and mouse combination that is compatible with most systems and make awesome gifts for serious gamers.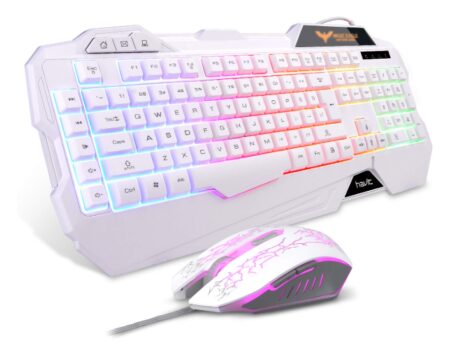 16. Paladone Super Mario Brothers Lamp
If you are looking for the ideal gift for any Super Mario Brother fan then look no further than this Paladone Super Mario Brothers Lamp. A fun lamp that is suitable for anyone over 8 years old, this lamp will be enjoyed by all. This unique question mark light is symbolic of Super Mario Brothers and with its official game sounds will make the perfect party piece. It has a simple push down function to turn the lamp on or off so is easy to use and can be powered by either batteries or USB for flexible use anywhere. This light gadget is one the perfect cheap gifts for all-round gamers.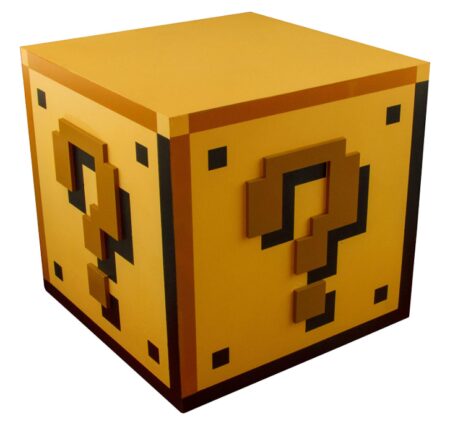 17. Keurig Single Serve Coffee Maker
This Keurig Single Serve Coffee Maker is the perfect excuse to take a break from gaming. Ideal for making sure that you stay hydrated this slim coffee maker at 4.5 inches will fit almost anywhere. Easy and simple to use, with a one cup water reservoir and K Cup Pods. Just press the brew button to get a perfect cup of coffee that is ready within minutes. The coffee maker can also be used with travel mugs, by just removing the drip tray, making it a versatile machine. The package comes with a box of Columbia Medium Roast Coffee Pods, so the coffee maker is ready to use straight away. With the option of different types of coffee pods, your favorite coffee is not far away.

18. Netgear Gaming WiFi Router
Every serious gamer will love to use this Netgear Gaming WiFi Router that will allow them to experience top connections speeds without disturbances. With this exciting router you can prioritize the quality of the signal to your gaming devices and identify any connections that could cause lag and result in slowing down the connection. This WiFi router uses a 1.7GHz processor for reliable connection speeds, and it's up to date technology makes it perfect to use with virtual reality games. The 4 antennae give impressive 2.6 Gbps speeds, suitable for every gamer. These WiFi routers are dream gifts for video gamers that will allow them to stay ahead of their competitors.

19. HyperX Cloud II Gaming Headset
For the best audio experience look no further than this HyperX Cloud II Gaming Headset, an essential item for every serious gamer. Complete with microphone, this headset comes with everything needed for top quality comfortable use. The headphones contain memory foam for ultimate comfort and there is the choice of interchangeable leatherette or velour ear pads, depending on your preference. This headset just needs to be plugged in to use, making it easy and simple for everyone to enjoy. The microphone is top of the range with noise cancelling to prevent background noise from ruining the use of this headset. With stunning surround sound this is the best audio headset available.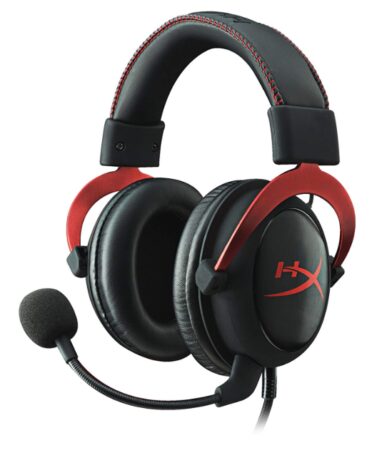 20. Super Mario Bros Classic Jigsaw Puzzle
A gaming gift with a difference that you can use to challenge any gaming fan to see if they can complete this Super Mario Bros Classic Jigsaw Puzzle. This 1000 piece puzzle shows an iconic Mario Bros scene that will be appealing to any Nintendo fan. With its vast solid block colors this jigsaw will be a challenge for even the most experienced of puzzle solvers. Once completed this jigsaw will be 19 by 27 inches, the ideal size for sharing with friends. These puzzles are great DIY gifts for supermario gamers that will encourage your gamer to take a screen break while still enjoying an activity with a gaming twist.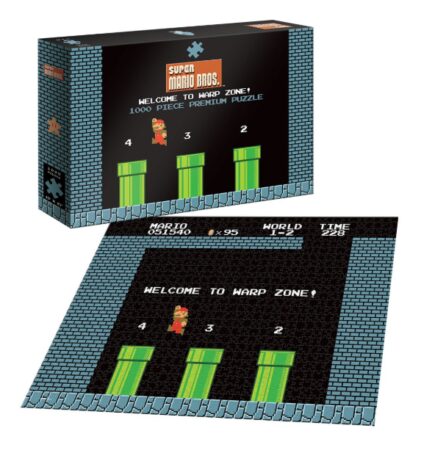 Best Buy Overall
This GT Racing Gaming Chair is our best buy option for gifts for PC gamers. It is perfect for making sure that gamers are comfortable throughout long gaming sessions and is fully adjustable to make sure that everyone using the chair is sitting correctly. The chair also comes with lumbar support and a head rest that can be removed as required, giving everyone the perfect fit. This racing chair is essential for anyone who spends a long time sitting and using screens.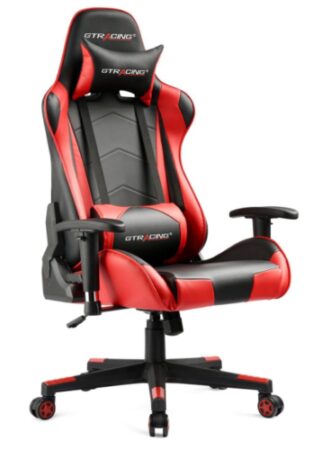 Best Budget Option
The DualShock Wireless PS4 controller is our best budget option, as it will greatly improve the players gaming experience. With the increased analog stick sensitivity and new touch pad option it takes gaming to the next level. The enhanced audio ability of the controller is also exciting and will be enjoyed by all players. These controllers make cool Christmas gifts for gamers.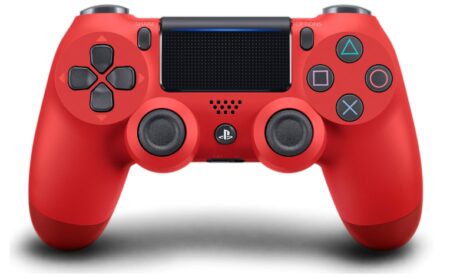 Gifts for Gamers Who Have Everything?
Buying gifts for computer geeks who have everything can seem difficult. Especially, if you are not a gamer yourself then it can be difficult to know if their extensive set up is missing anything. However, you can find them their perfect gift just from knowing what their favorite games are. Many of the top games will sell gadgets and novel gift ideas that are related to the game, that every gamer fan will enjoy. Mario Bros are an example of a game franchise that have a range of special gifts for Mario Fans will love.
Best Gifts for Boyfriends Who are Gamers
If you are looking for the ideal gifts for a gamer boyfriend, then there are options available that will allow you to both spend more time together, while still enjoying gaming. There are many game options for 2 players that give you both the perfect excuse to continue gaming while still spending quality time together. These games cover a wide range of themes, so there is something available for everyone and they also make great Valentines gifts for guys who are gamers.
Gifts for Gamers Who Don't Have Time to Play
Finding the perfect gift ideas for gamers who do not have time to play is not as difficult as it sounds. Allow them time to play again by considering a portable device that can be played on the go. There are many options of suitable devices that can be used while travelling, ranging from Nintendo devices to mobile phone controllers that can connect to their phone. Your gaming fan will be thrilled with any gift that will enable them to play games again.
Gifts for Couples Who are Gamers
There are many suitable gift ideas for couples who both enjoy gaming. Special gifts, such as console devices will be enjoyed by both gamers but even simpler gifts, for example gaming accessorizes, will be appreciated by all couples if it enables them to be able to both to play at the same time.