Gift buying for a young man that's outgrown his teen years an be quite a task! However, there are luckily lots of practical gifts out there that are great for men in their early twenties perhaps starting out in new careers or, taking the first steps into adulthood. In our gift guide below you'll find gifts that serve practical purposes as well as a range of funny and thoughtful gift options to suit every type of personality and occasion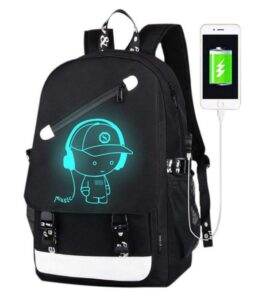 What to Consider When Shopping for a Young Man? 
There are a number of things that you'll want to consider when gift shopping for a young man. From their age to life activities, you can pick up lots of clues as to what would make a great gift by taking the time beforehand to make considerations. Firstly, it's a great idea to keep the young man's age in mind when selecting a gift. If the man you're buying for is in their early twenties they probably will have different interests to an older man. Generally speaking, gifts that have practical uses are particularly good for a person of this age. In our early twenties we're starting out at college or perhaps our first jobs and, anything that can aid us while taking these steps is a good bet.
You'll also want to consider the person's specific interests. This is applicable when buying a gift for anyone, not just young men. People have very varied preferences and interests that shape their personality, so it's a good idea to speak to someone who knows the person well if you don't get an idea. Otherwise, take a hint from social media which can give away clues.
Another thing to keep in mind is the occasion for which you're choosing a gift. If it's a graduation gift, for example, you may want to consider buying something extra special to mark the milestone such as a keepsake. While smaller occasion gifts generally can be found with a smaller budget, for casual gifts clothing items make excellent choices.
20 Best Gifts for Young Men
1. 101 Secrets for Your Twenties Book
Books make fantastic gifts for people of all ages. And, there are many great self-help books out there that are suitable for adults who are in their twenties. If you're looking for gifts that are ideal for young men and you're not sure what your options are, why not consider this 101 Secrets For Your Twenties book? It is one of the best gifts out there offering great advice in a humorous way to help and man navigate these 'prime' years. From landing a job to relationships, this book covers lots of useful topics that are sure to enhance everyday life. And, for Christmas gifts for younger men, this book would be a perfect stocking filler.

2. Laptop Backpack
Most people use a laptop on a daily basis for either work and study and this handy laptop backpack deserves a spot in our list of great gifts for older men. Made of comfortable and waterproof material, it's the perfect size for a laptop if up to 15.6 inches. The laptop comes with many interior pockets that are a convenience for storing away items such as chargers, books clothes and more! It has extra secure interior pockets for valuable possessions like wallets and comes with a lock for safekeeping too. We're a huge fan of the handy USB charger that is built in, meaning you can charge devices on the go with ease. Both comfortable and stylish, this gift is sure to be appreciated by young men of all ages.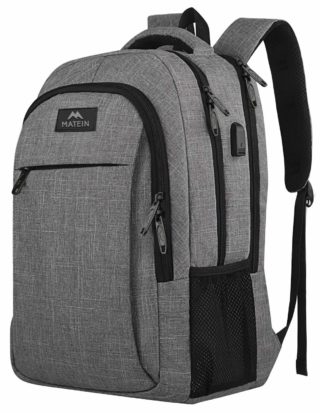 3. Travando Mens Leather Wallet
This Travado wallet is a great gift idea for men under 25…With 7 different card pockets, an easy-access front pocket and 6 inner pockets, there's plenty of room given a sleek design. Great for professionals it can be used to conveniently carry business cards alongside debit and credit cards. Having been industry-tested, it protects highly efficiently against identity theft by RFID scanners for peace of mind and security. The wallet's integrated money clip allows the owner to clip several notes inside the wallet at one time while upkeeping a minimalist design.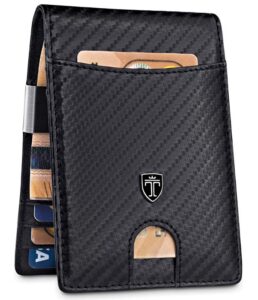 4. RockDove Memory Slipper
If you're looking for a practical gift that's going to be appreciated all-year round, why not consider these comfy slippers with a memory foam insole. Slippers are one of the best christmas gifts out there and, while this pair is great for the cooler months they're suitable for summer too. Thanks to a waffle knit, feet will be able to breathe during hot days and will be left sweat-free. Composed of 95% cotton, these slipper will mould to fit the contours of feet, making them extra comfortable! The slipper's sturdy rubber soles mean they're great for indoor and outdoor use, they're also machine washable too.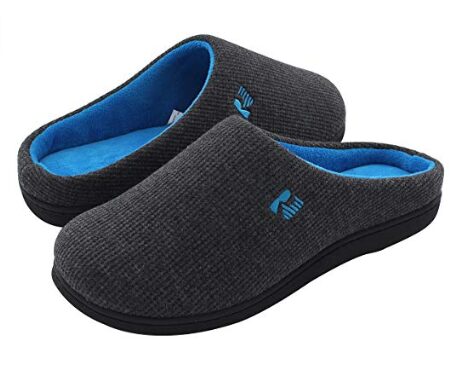 5. Boys Music Hat
If you're looking for mens unique christmas gifts, look no further! This super cool beanie hat has built in speakers to allow for listening to favorite songs while keeping snug. The fashionable beanie is an ideal gift for any man who enjoys music. Whether they choose to wear it during their morning winter commute or out on a run, it's a great fashion item with a hands-free ability to listen on the go. The hat's built-in 300mAh battery supports upto 6 hours continuous music and with bluetooth a stable connection is guaranteed at all times.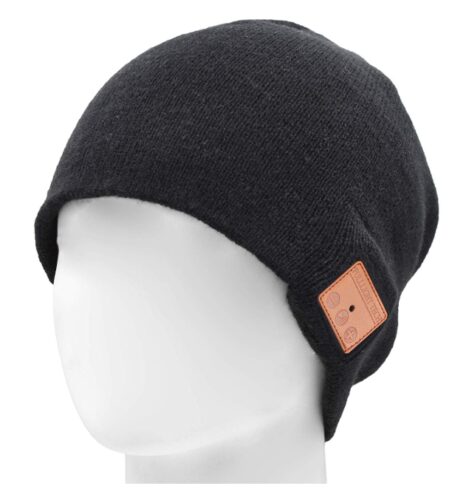 6. Amazon Basics Tool Kit
Tool kits make great gift ideas for any man who has a hands-on job! This awesome 65-piece tool set is contained in a sturdy and comfortable to carry case.  If you're looking for the mens best birthday gifts, why not treat them to this top-quality set which comes with 8 piece metric hex keys (Allen Wrenches) and an impressive 13-ounce fiberglass hammer. Inside the case you'll aslos find a 16-foot tape measure with an auto locking mechanism, a 9-inch torpedo level and a  retractable 6-3/4-inch utility knife with 8 snap-off blade sections as well as a variety of other smaller everyday tools.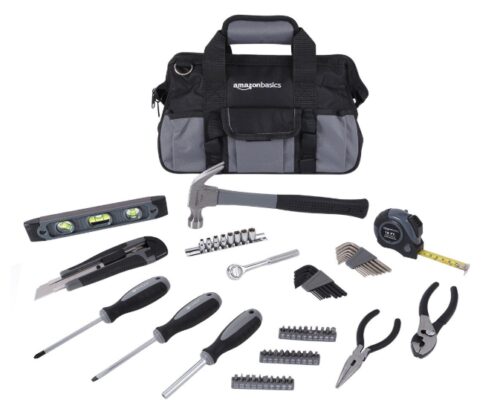 7. Nivea Skincare Set
As men pass their teenage years, it's vital to continue caring for skin as age takes it toll. If you're looking for gifts for sensitive men who like pampering, then a pampering skin-care set could do just the trick! Branded by NIVEA, this wonderful set comes with an enriched body lotion which is specially formulated for very dry to rough skin, perfect for those who use their hands on the daily at work. It also comes with a shower body lotion which activates deep moisturization as well as an everyday skin cream, body wash and lip balm. All of the formulas used across the products make use of natural ingredients that are nourishing and kind to skin. We're a huge fan of the handy bag the items come packaged in and think that this a lovely gift idea for any young male adult.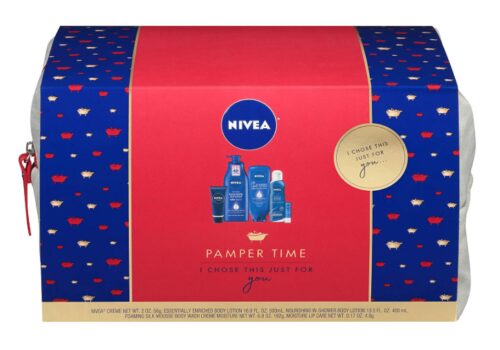 8. Men's Manicure Set
For men that enjoy taking care of their appearance, a manicure set could be the ideal gift idea. This is also one of the great gifts for young men going to college, as it'll act as a handy reminder for them to take care of themselves. With 16 pieces, it includes tool for both nails and toenails aswell as everything else a man could possibly need. Composed of 100% stainless steel, the tools are high-quality and guaranteed to last. Contained within a super lightweight case, it can be taken on travels too without weighing down bags. The case is stylish featuring contrasting black and red colors and can be effortlessly opened with a simple push of a button. 

9. Beer Can Chicken Roaster
For foodies, this cool can chicken roaster falls into the top list of housewarming gifts for those boys moving into their own place. The beer can roaster works both with ovens and BBQs and it comes with 4 Vegetable Spikes for grilling delicious potatoes and corn as side dishes. Whoever receives this gift can enjoy experimenting with endless recipes as the stainless steel canister can be used for beer, wine, cider and any other types of cooking liquids. Thanks to an extra deep drip tray, the can won't overflow with grease and it can be easily washed thanks to its 100% dishwasher safe composition. As part of this product, a handy book is included which features 25 professional recipes for barbecuing. The easy step-by-step instructions will mean that any young man can entertain guests in style with a range of tasty dishes.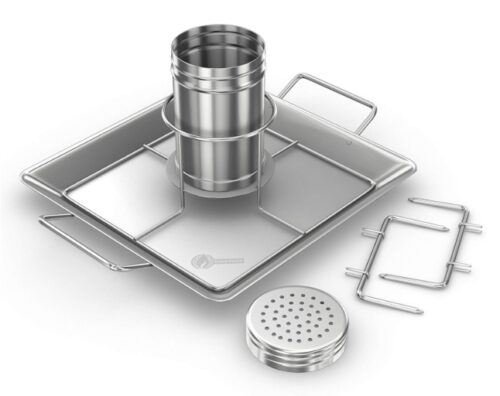 10. Navy and Black Dress Socks
When searching for inexpensive gifts for boys or younger men, you may be wondering what your options are…These smart dress socks are a great idea as they can be used for graudation or any formal occasion and, everyone always needs more socks! Designed to be worn all day, they are versatile and crafted using Italian machinery for a high-quality finish. Avaialble in a wide range of colors, you can select which are best according to the type of man you're buying for knowing that they'll receive a premium cotton product. A good stocking filler idea, they'd also be a fantastic christmas gift idea and are sure to be appreciated by those who are starting their first day of a new career too.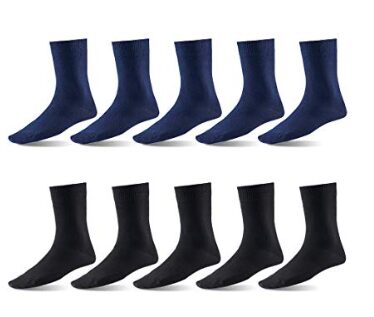 11. Timberland White Ledge Waterproof Boots
For an active personality why not consider gifting a pair of hiking boots that are going to last? This pair of Timberland leather boots are a great idea if you're looking for mens high school graduation gift ideas. Whoever receives this wonderful pair of waterproof boots after graduation can celebrate by getting out and about after months of studying. They are composed from 100% leather and are highly comfortable thanks to a rubber sole that supports the feet when on long walks. Seam-sealed and trail-ready, these boots make a brilliant gift for any guy who enjoys the great outdoors.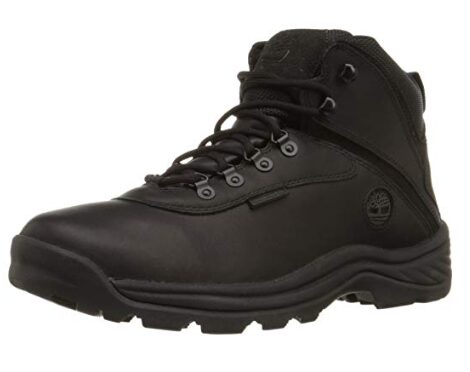 12. Sojos Aviator Mirrored Sunglasses
For any fashion-conscious man, a pair of new sunglasses could be the ideal gift that you've been looking for. These aviator glasses are one of the more simple gifts for young boys, but are sure to be appreciated. With a cool metal frame and mirrored lenses, these trendy sunglasses are great for a day at the beach, outdoor sports, driving, hiking and much more. As one of the best practical gift ideas out there, these sunglasses protect against UV lighting by filtering out sublight and reflected glare. They come packaged in a handy pouch to prevent the glasses from being scratched when in bags. A stylish accessory for any outfit, this gift idea won't stretch your budget too far either!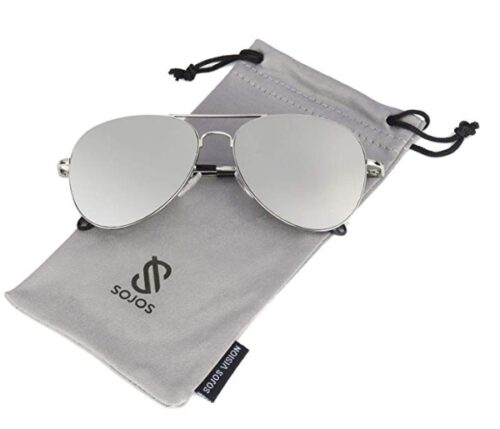 13. Black Satin Necktie
Graduation gifts for soon to be men can be quite expensive, but sometimes there's no need to overspend. Consider a useful gift such as this black satin necktie, which is the perfect final touch to any formal outfit. Ready packaged into a gift box, this black tie is super comfortable to wear and is hand finished to give an elegant look. Woven using the finest jacquatd with microfibers, the tie has a soft, silky texture making it sleek and complimentary to any smart shirt. The tie is machine washable and can be steam ironed on a low temperature to keep it free from unwanted creases.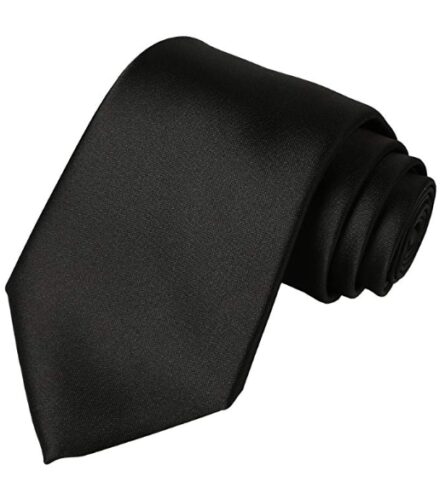 14. Leather Overnight Holdall Bag
Holdall bags make great gifts for any occasions. Used for gym gear, travelling and general day-to-day activities, we've selected this vintage style holdall bag as a one of the top gifts for young professional men. Composed of highly durable leather and soft canvas, the fabric is resistant to wear and tear and can be carrie over the shoulder or by hand. With a high-quality zipper, the bag can be easily opened and closed without causing damage. Able to support up to 1.15kg, it features a super roomy interior with lots of storage space as swell as open slots for accessories such as a phone and wallet. Handy for airport encounters, business trips and much more, we think that this bag boasts a stylish, unique design and is sure to be appreciated as a gift!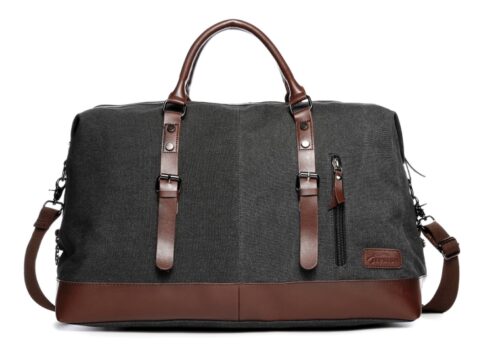 15. Alex Vando Dress Shirt
On the lookout for mens gifts under 30? This fashionable dress shirt is a pefect for either Christmas or a birthday coming up. Made using only high quality 97% grade cotton, it's both breathable and soft on the skin. The button closure allows for a smart or more casual look as do the sleeves which can be rolled up easily. Beautifully stitched and detailed, the Alex Vando dress shirt can be hand washed or machine washed on a cold setting for convenience. Great for professionals, it's an ideal piece of attire for meetings and daily work too.

16. Jeecoo Noise Cancelling Headphones
There's nothing better for music lovers than blasting their favorite tunes through some good-quality headphones. Consider these Jeecoo noise cancelling headphones if you're looking for a pair for gift giving. With a multi-platforn compatibility, they are great for stero surround sound and features an excellent ambient noise isolation too for the ultimate music experience. For gamers, these headphones can be used while in action, thanks to a comfortable 3-piece padded adjustable headbeand, they can be worn for long periods of time. This cool set of headphones comes with a tangle-free braided cable and a rotary volume adjusting control for ease of use. If you're hoping to give one of the best electronics mens gifts, look no further than these awesome headphones.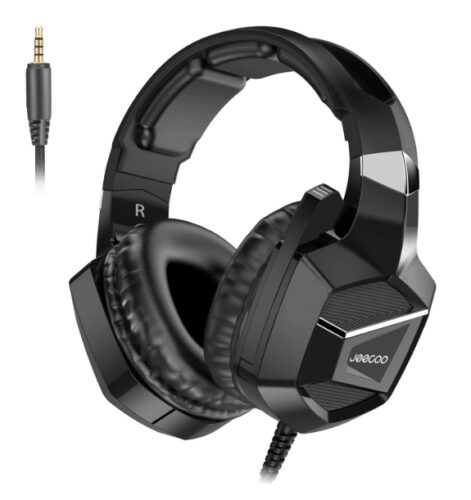 17. Guy's Guide to Four Battles Every Young Man Must Face Boo
This awesome guide to four battles book is one of the more unusual young mens gifts, but equally as great as the more obvious ones! Books are good gifts for children and adults alike and, navigating your twenties can is a learning curve. The lighthearted book approaches the 'battles' that every young man must face in a manual style format, offering guidance and advice to help. We're a fan of the book's brilliant front cover which is eyecatching, motivating and highlights exactly what the book contains. If you think that the guy you're selectign a gift for could benefit from a solid guide to help them through their twenties, this book is guaranteed to do the trick!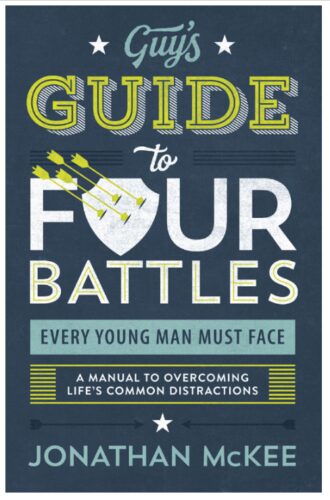 18. Binzi Waterproof Watch
Every guy should own a watch that they're proud to wear and, without spending too much you can treat a youngman to this stylish accessory which perfectly compliments a casual outfit. With a sporty feel, the watch boasts plenty of features including military 12/24-hour format, display of a calendar, a stopwatch, an hourly chime, a handy alarm clock and split time functions too. The digital watch face lights up with a luminous hands that allow for easy reading of the time during both day and night. Made using high quality imported Japanese quartz, the accessory is guaranteed to last while providing comfort thanks to a soft silicone strap. A watch is certainly one of many good valentines day gifts for young men and this one is affordable, fashionable and top quality all wrapped in one.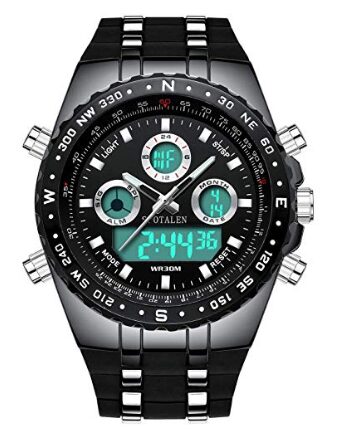 19. Brickell Anti-Aging Routine
It's never too early to start with an anti-aging skincare routine and this luxurious set is perfect if you're looking for pampering gift ideas for a 25 year old man. Helping to reduce and prevent wrinkles, each product uses organic ingredients such as aloe, Vitamin C and plant stem cells to keep skin hydrated and energized. Included in the set is an eye balm, moisturizer and night serum, to target all aspects of facial skincare at all times. This Brickell branded set is sure to add an extra boost to any man's daily routine while maintaining youthful, healthy skin.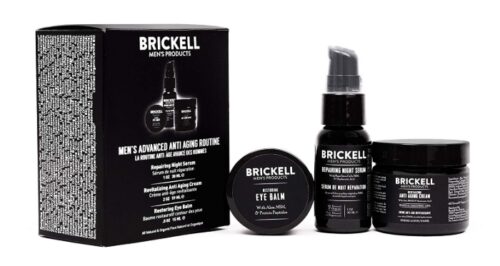 20. Young LA Track Jacket
Many guys are interested in fashion and take great pride in their wardrobe's contents, add a stylish new piece to their collection with this Young LA Track Jacket. Perfect gifts for men in their 20s, this 100% polyester washed jacket is ultra soft and breathable for everyday activites. Great for the gym, soccer, running and lounging, the versatile item of clothing features 2 front pockets and a v-shape patterned look. With clean, minimal colors this fashionable jacket can be paired with a pair of jeans or tracksuit bottoms for a super on trend casual look.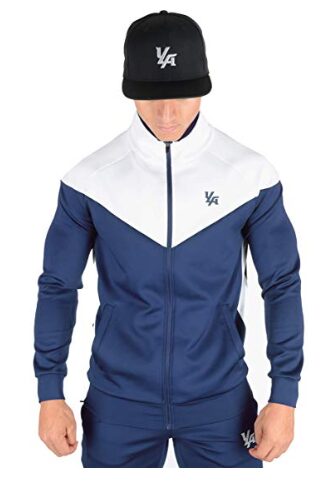 We've reviewed 20 of the top gifts out there for every type of young man. From tech accesories to stylish items of clothing, there is lots of choice to equip you with a perfect gift idea for the guy you're buying a gift for. In the next section we'll present out best overall buy, a budget pick and some general advice to further help you in the gift selection process…
Best Overall Buy

Coming in as our best overall buy is this fantastic handbook which aims to guide any young guy through their twenties. Packed full of useful advice, it's a great addition to any twenty-something-year old's book shelf and makes a great gift for all different types of occasions. This book is the perfect idea for a guy moving away to start college or the perfect pick-me-up for getting through challenging times.
Best Budget Pick
Shopping on a budget doesn't mean you can't still bag a fantastic gift! These aviator sunglasses are a great xmas gift idea for a young man who is fashion conscious and has a cool, laidback style. They come with a case to protect from scracthes and can be teamed with any outfit for a casual look or worn on the beach for ultimate protection for protecting eyes against strong sunlight.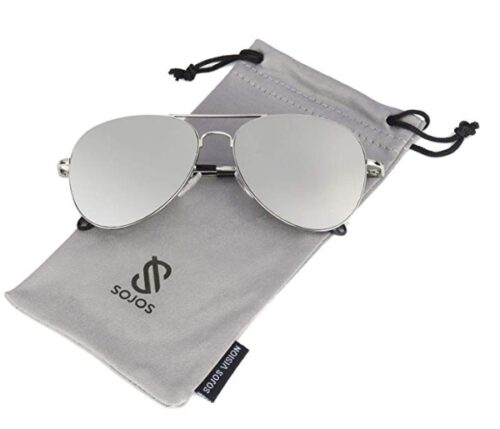 Gifts for Young Men Who Have Everything
It can be difficult to decide what to select as a gift for young men who have everything. Luckily there are still options available! And, you needn't spend too much cash to impress either. Books are a guaranteed winner for people of all ages and this one is a brilliant gift idea for those who seem to have all they need, already. Packed full of useful guidance for navigating hurdles that life throws, this book will help keep any young guy positive, motivated and strong no matter the circumstances.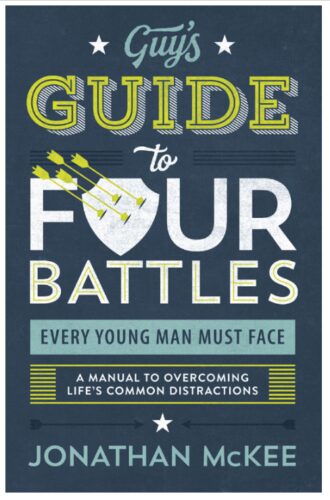 What are the Hottest Gifts for Young Adult Men?
Wondering what the hottest gifts are for young adult men, right now? There are lots to choose from, including fashionable garments, high-end bits of tech and practical everyday items. However, we recommend buying a sleek wallet as there are tons of trendy designs out there including the Travando money clip wallet we've included in our list. Both practical and stylish, a statement wallet is a crucial element to any business attire and this one exudes elegance. Notes can be kept safe internally using the built-in clip and the wallet protects against theft-identity too. Available in a range of colors, you can choose best according to the personality of the male you're buyign for.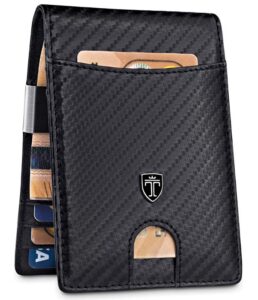 Gifts for Young boys Who Like Cars
Aviator glasses make a great gift for any man who likes cars and let's face it, alot of them do! Thinking of car related gifts may lead to typical interior accessories but why not think outside the box and get something both practical and fashionable? These cool aviator glasses will protect against reflective lighting when on the road and provide a ride with style. Available in a range of colors, the mirrored lenses will be an instant hit with any young man who enjoys spending time in his car.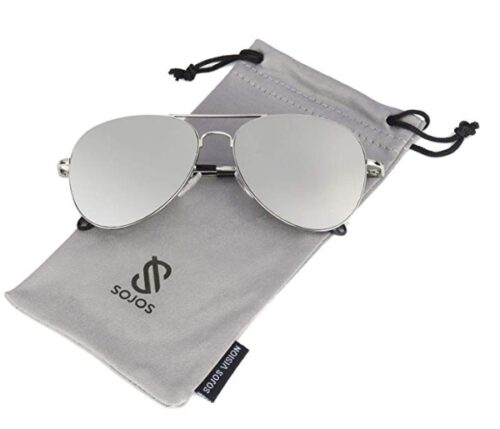 What Are Good Gifts for Men in the Army?
Any man in the army will appreciate good footwear and these Timberland boots are a good gift to consider. Offering style and comfort, they are highly durable and perfect for hiking in both dry and wet conditions. Designed by a trusted brand, they're made using top-quality materials and can also be worn casually to complete an everyday sporty look.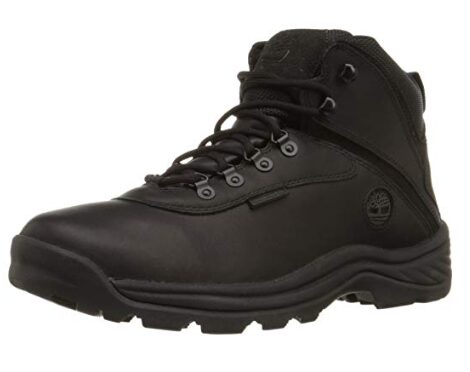 Gifts for Guys Who Love Sports
Lots of common hobbies amongst young men usually involve sports and you can use this to your advantage when selecting a suitable gift. This jacket is a great item of clothing for an active guy who goes to the gym or runs regularly. Made using a breathable fabric, it won't cause irritation when exercising and is a fashionable item of clothing for an everyday look.