Are you looking for end of year gift ideas for kindergarten students? maybe your a kindergarten teacher or a parent who wants to make your child's graduation special with a popular gift.
Your kid will graduate from kindergarten only once in a lifetime, and it is the perfect chance to celebrate his or her first academic achievement. What is the best way to reward your kid's academic efforts, you are asking?
Well, if you are looking for unique kids graduation gifts, you have come to the right place! We have gathered a list of 20 items and activities that will make your kids happy on their special day.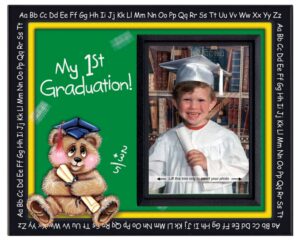 Considerations When Choosing Kindergarten Graduation Gifts
Whether you are looking for unique graduation toys for your own kid, a nephew, a neighbour or the kid's classmates, there are some things to keep in mind before choosing the perfect present.
First of all, it is best to keep in mind the gender of the kid you are buying the gift for. Although there are plenty of kindergarten grad gifts that are perfect for both boys and girls, you might want to buy a toy specifically thought for your kid's gender. If you are looking for one present that can satisfy both a girl and a boy, you will find a good variety of gift ideas in this list. You will just have to keep in mind their taste in toys and activities.
Another good advice is to buy a kindergarten graduation gift that is suitable for your kid's age. All the items in this list were chosen with a specific age range in mind, in order to make your choice a lot easier, but it is always good to keep in mind who you are buying the gift for.
Finally, it is always a great idea to set yourself a budget, especially if you are a teacher and you are looking for kindergarten class gifts. Some of the items in this list are very affordable, and they would make the ideal gift for a group of children, regardless of their gender.
Top Gifts for Kindergarten Graduation 2023
1. Kids Graduation Gown and Cap

This graduation gown and cap is an essential item for your kid's big day. Whether it is required for the school's ceremony or not, a graduation gown will allow your kid to feel like he (or she) has reached a milestone. Every kid will be happy to flaunt it with pride.
These beautiful gowns come in twelve vibrant and shimmery colors, and in three different sizes, all of which makes them suitable for kids of any age and gender. If you are a teacher in a small class and you are looking for a gift that can suit anyone's taste, this is the perfect choice for a kindergarten grad gift for students.
You can also give your kids the chance to decorate their caps, turning their day into a great DIY project: they will surely be happy to show off their personality and their arts and craft skills!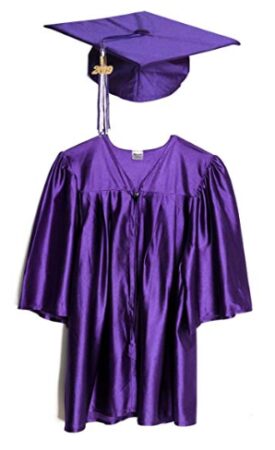 2. Class of 2023 Graduation Bear
This cute teddy bear is one of the cutest entries in this list, and it is probably the most straightforward gift to congratulate a kid on his graduation. It is designed by Bearington Collection with the class of 2023 in mind, so there is no better time to get it for your kid!
This stuffed teddy bear comes with its own cap, congratulation sash, diploma and "Class of 2023" tag in three different colors (black, blue and white). Its jointed arms, legs and head will allow your kid to choose the best pose for hislittle bear.
This plush makes for the best graduation gift for class, and your kids will be happy to share the same memento from one of the happiest days of their childhood. It will be the perfect addition to your child's collection of stuffed animals, as it will always remind them of their achievement.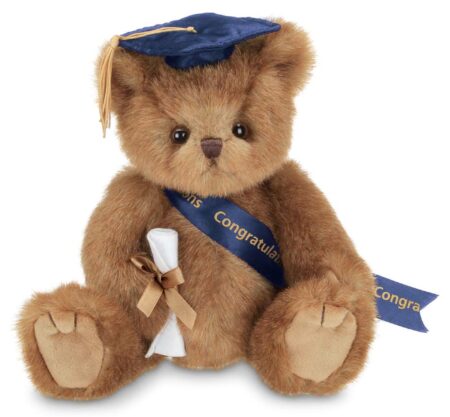 3. School Memory Book
Arts and crafts projects are always an amazing choice when it comes to graduation gifts for boys, and this School Memory Book will not disappoint!
Your child is probably too young to own a camera, so this is the next best thing to capture all the memories from his kindergarten ceremony. A school memory book will allow your child to draw and write about his experience, improving his creative and thinking skills.
This makes for one of the greatest pre kindergarten grad gifts, as it will give your kid the chance to document his kindergarten journey and cherish every single memory he will make while at school.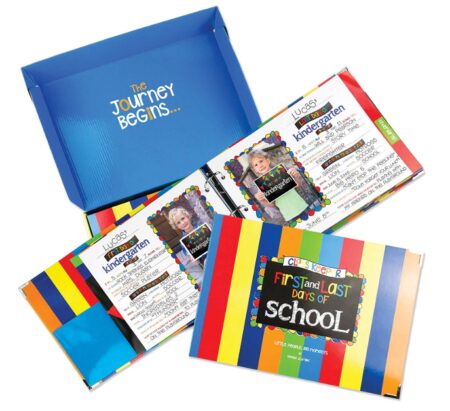 4. Adopt a Unicorn Stuffed Animal
If you ask any kid what their favorite animal is, most of them will pick unicorns, and this is a fact that can be extended to a good amount of adults, too. There is not better reason to adopt a beautiful unicorn stuffed animal, and this specific plush comes with all the right documents for an adoption!
The cute smile, shiny horn and pink wings alone are going to make your kid fall in love with their new baby unicorn: all they have to do is give it a name, a date and place of birth, and show it all the affection it deserves. This toy will stimulate their imagination, and it will mark their first step towards becoming responsible little kids.
This unicorn plush is one of the cutest kindergarten graduation gifts for girls, and they will be ecstatic to bring it with them on the first day of elementary school.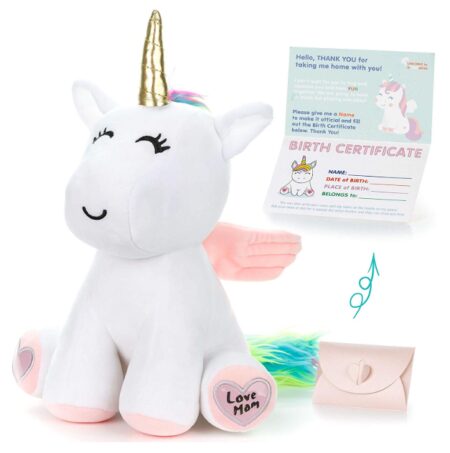 5. The Night Before Kindergarten Graduation Book

Books are always a great pick for gifts for kindergarten graduates, especially if you want to help them improve their reading skills. The Night Before Kindergarten Graduation by Natasha Wing is a fun rhyming book to read your kids right before their big day.
As well as being the perfect pick for the occasion, this entertaining read will relax any nervous graduating students, and it will enthuse those who are looking forward to it.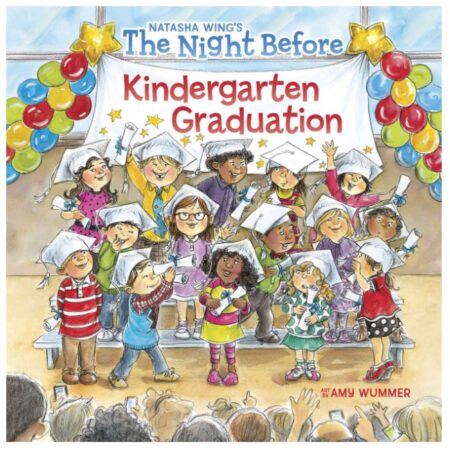 6. Gazigo Waterproof Backpack for Elementary
If you are raising your little girl to become a queen in her own world, this beautiful princess waterproof backpack is exactly what she needs to embark on her new adventure.
Elementary school can be an intimidating experience, but the right tools and accessories will make it fun and accessible to anyone!
This Gazigo waterproof backpack is thought for girls that are approaching elementary school for the first time, and it is designed to suit the style of any little princess. It comes in three stunning colors (pink, light blue and pastel green), and it is decorated with a beautiful golden bow.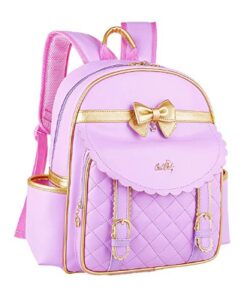 7. JewelKeeper Unicorn Musical Jewelry Box
This is another beautiful unicorn-themed gift, and it is the perfect choice if you are looking for cute graduation gifts.
Every little girl dreams of owning an elegant jewelry box, but this Unicorn JewelKeeper box will exceed every expectation: it comes in fifteen different colors, it is perfect for storing jewelry and secret notes, and the little unicorn inside spins to the tune of "The Unicorn".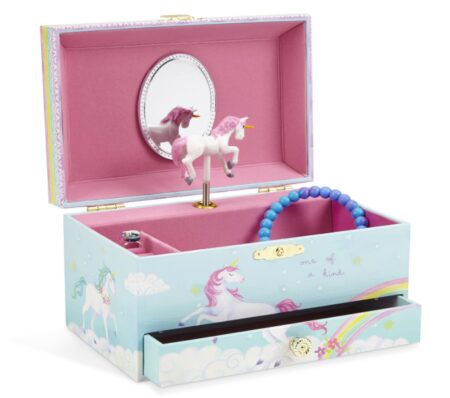 8. Learning Resources Puzzle Globe
What a better opportunity to learn more about the world, than when you are about to take a new step towards adulthood? The period between kindergarten and elementary school is one of the most mentally stimulating for your kid, and he will want to learn as much as possible before he joins the "older" kids.
This Learning Resources Globe Puzzle will stimulate your kid's curiosity, and it will introduce him to the fun and interesting facts of geography.
If you travel regularly, it will also offer the perfect chance for your kid to pin down the places he has already visited, and it will teach him the basic information about our planet.
This item is also a perfect gift for pre k graduation, as it is suitable for younger children.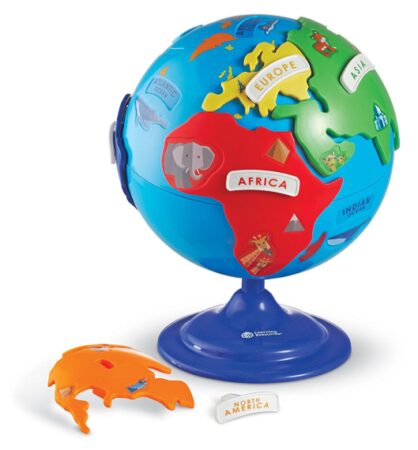 9. Meigo Magnetic Blocks
Building blocks are some of the most basic gifts for kids: they are usually introduced early on in their life, and they can sometimes seem like a boring and unoriginal present, especially when it comes to kindergarten gifts.
These magnetic blocks, on the other hand, are an original way keep your kid entertained for hours. These building blocks come in different shapes and colors, and they will allow your kid to build anything their mind can imagine.
The strong magnets and high quality materials are a Meigo staple, and the brand guarantees long lasting, safe toys for your kids. These blocks will allow your kid to explore the many different aspects of geometry, and they will be an extremely useful first approach to the subject.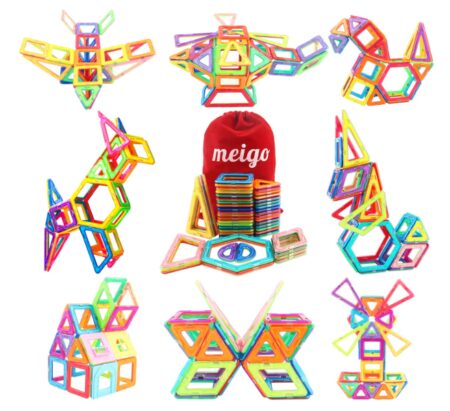 10. Fort Boards for Building Forts
Is there anything better than owning your own fort, whether it is indoors or outdoors? We are sure that building your own fort will add up to the experience, especially if there is the chance to personalize it!
These fort boards for building forts are probably some of the best kindergarten ceremony presents, and they are suitable both for boys and girls.
This 90 piece set is designed for kids ages 5 and up, and it is aimed to teach your kids engineering skills, creativity and imagination, and it is thought to improve their spatial reasoning.
Are you planning to celebrate your kid's achievement by spending a weekend at the beach? Bring this building blocks set with you, help them create their own fort and watch them rule over their small kingdom by the sea!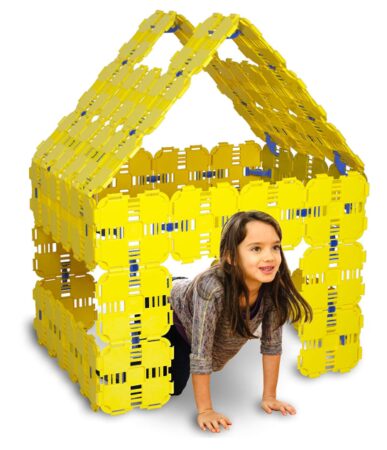 11. Snap Pop Beads Jewelry Kit
If you are looking for the perfect kindergarten graduation gift ideas for daughter, there is no need to look over this entry, especially if your little princess loves jewelry and fashion. This Snap Pop Beads Jewelry Kit is fun and colorful, and it is thought for girls ages 3 and up.
This beautiful kit is designed to improve your kid's creativity and to help her express her fashion instincts. The beads in this kit do not require a thread, as they can be snapped together to create the most beautiful bracelets and necklaces.
Your daughter will be able to create her own jewelry, show it off with her classmates and detach the beads to create new jewels.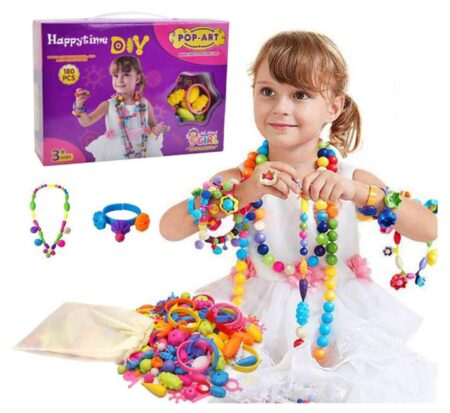 12. Neon Sunglasses Bulk Pack
If you are a teacher and you are looking for an affordable gift for the entire class, this is the perfect choice to make everyone happy! These cute neon sunglasses are fashionable and practical, and they will make for the most original kindergarten graduation teacher gifts.
Just gather all of your kids, wear the sunglasses and pose for a fun group picture! It will capture the right spirit for the graduation class of 2023, and your students will be happy to keep a memento of the time they spent with you.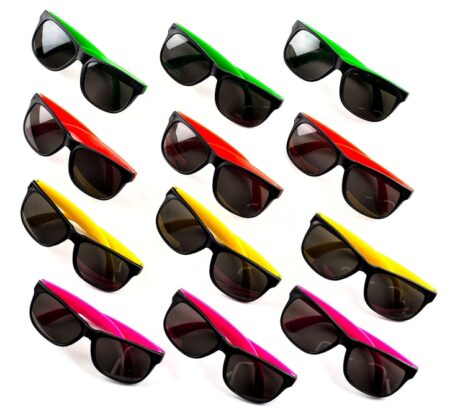 13. Step2 Great Creations Art Desk
Are you raising a little artist and are looking for gifts kindergarten grad? If your budget allows for a small investment in your kid's creative future, this Step2 Great Creations Art Desk is the perfect choice.
This creative art desk is double sided, and it is ideal for two siblings who love to spend time creating their own world on paper.
Your kids will be able to store their masterpieces, books and drawing tools in the built in storage spaces, and they will proudly display their works of art for you to admire.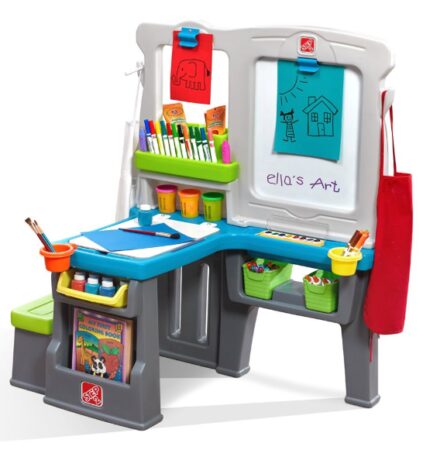 14. LED Foam Pogo Jumper
Does your kid love the outdoors? Is he constantly jumping around, or looking for new ways to burn all the energy?
This LED Foam Pogo Jumper is thought for the little sports lovers, and for those energetic kids who love to run around the backyard. It is designed to stimulate your kid's physical skills, improve their hand to eye coordination and balance.
The fun elements of this toy are the funny squeaky sounds it makes every time your kid jumps around and the LED lights, which will keep him happy and entertained, and will make for the best boy kindergarten ceremony gifts.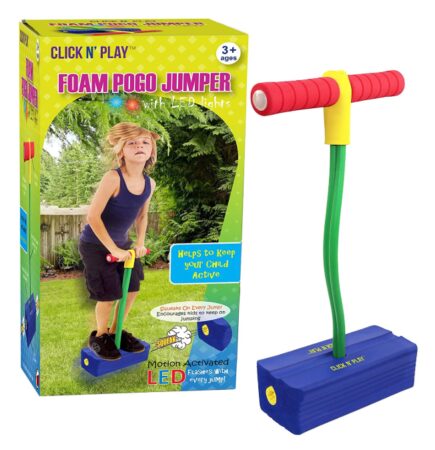 15. Kindergarten Graduation Picture Frame
Personalized kindergarten grad gifts are not always easy to find; but this cute graduation picture frame will allow your kid to remember and cherish this special day for the rest of his life. This affordable gift is also perfect for parents, who will be able to choose a frame design and the drawings that will accompany your kid's picture.
All you need to do is send the snapshot from your kid's ceremony, choose the design that best suits his or her personality and decide whether you want to hang the frame to a wall or display it on a tabletop!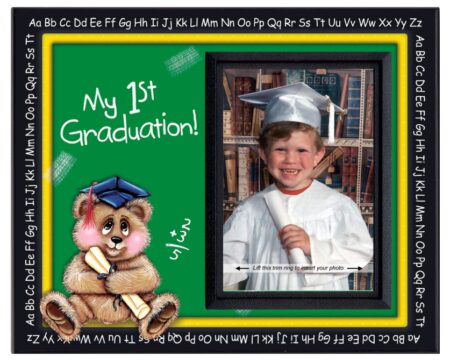 16. Princess Play Tent
Every little princess deserves a castle that will fit her regal needs, but a fort is not always what she is looking for. This play tent is designed to look like an elegant, pink safe space for your little girl.
It is designed to improve her creative skills and stimulate her imagination, and it is thought for both indoors and outdoors playing sessions.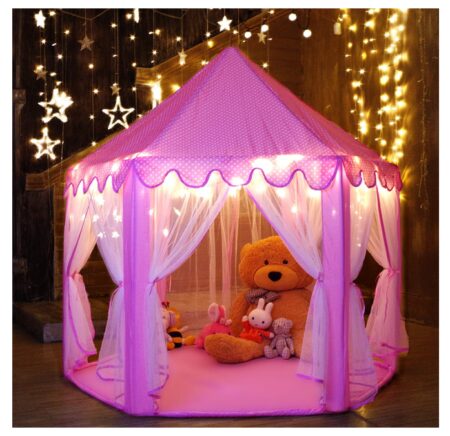 17. Adventure Kids Outdoor Exploration Kit
Your kid's love for the outdoors is probably the best marker to decide which kindergarten grad gifts boys will suit him best.
While there are many outdoors toys you can choose from, not many will guarantee as many hours of entertainment as this. This exploration kit will provide your little boy with all of the essential tools to explore the surroundings. He will surely enjoy his afternoons in the nature, or the many camping trips with the family. This kit includes items such as: magnification binoculars, a compass, a flashlight, a butterfly net, a magnifying glass, a hat and backpack.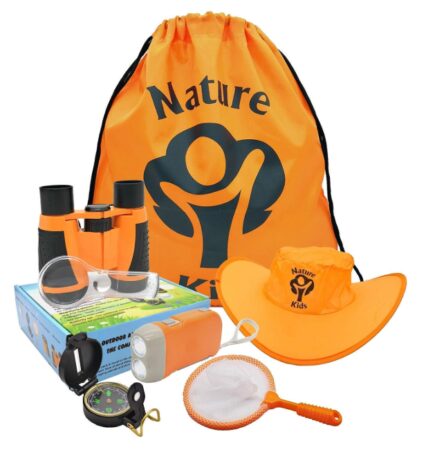 18. Spiderman Backpack with Lunch Bag
Is your little boy a dedicated Marvel fan? Then this gift will give him the chance to walk into elementary school as one of the latest Avengers!
This Spiderman backpack comes with its own lunch bag and spider-sense: your kid will feel invincible while he embarks in this new adventure of his life!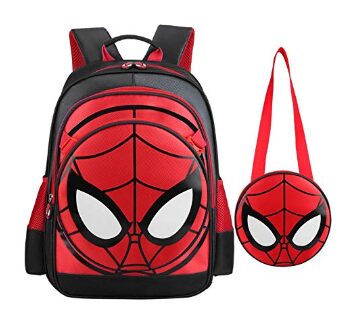 19. Yvolution Fliker Kids Scooter
The Yvolution Fliker Kids Scooter is the ideal gift for all the young boys who love to speed through their days. It is designed to allow your little boy to perform smooth carving and drifting actions, and it is thought to improve his balance and hand to eye coordination.
This scooter can be twisted and folded, so you can carry it with you wherever you go.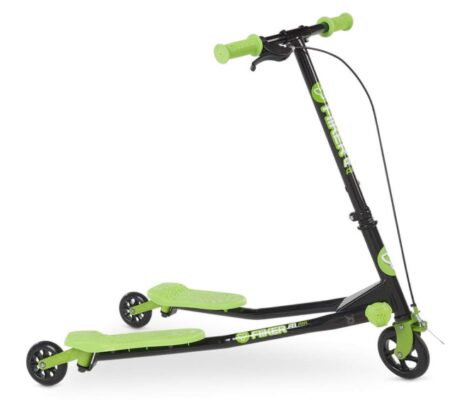 20. First Grade Here I Come Book

First Grade, Here I Come is written by D. J. Steinberg and illustrated by Tracy Bishop. It is another fun read thought for little kids who have just graduated kindergarten, and it celebrates the next step in your little one's life.
It is the perfect graduation gift for your kid, as it will help him improve his reading skills; we also believe that it will help him take a confident step towards elementary school.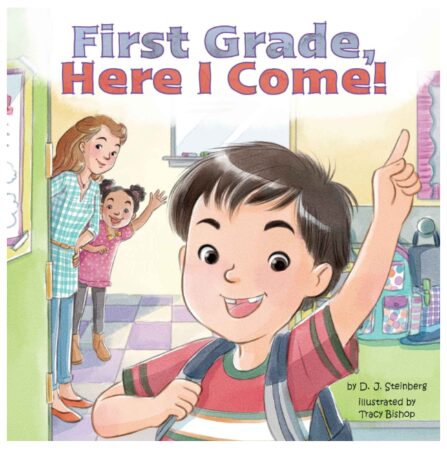 Our Top Gift Idea
The main reason why we picked this gift is because it will allow your child to document and celebrate every single event that will help him transition from kindergarten to first grade. Your kid will forever cherish all the memories and keepsakes from this period of his life.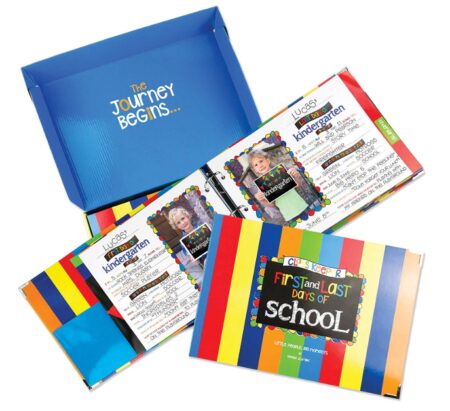 Best Budget Option
A framed picture from your child's graduation day is almost as essential as a graduation gown. This frame is very affordable, and it will allow you and your kid to keep an everlasting memory of this beautiful day.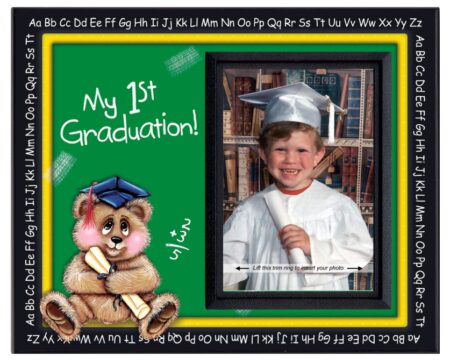 What to Do for Kindergarten Graduation Gifts
If none of the gift ideas listed in this article have inspired you, there are many other options to celebrate your kids. If you have a passion for arts and crafts, and you would like to give a gift to all the kids in your son (or daughter)'s class, you can always create your own graduation cards. Involve your kids in the creative process, or print some cute drawings for them to colour.
You teach a class that is about to graduate? Browse through the internet to find cute DIY ideas and help your students create the cutest cards and gifts for their parents. There are many different ways to celebrate the end of this journey together!
What Are Good Gifts for a Kindergarten Teacher?
There are many gift ideas that would make your kindergarten teacher happy. One of the easiest to achieve is a framed picture of the graduating class! Just gather the kids and snap a cute picture, maybe while holding a banner with a sweet message for the teacher.
Alternatively, get the kids together and help them create a cute poster to decorate one of the school's classrooms. If you prefer, you can write a personal card to the teacher to thank her (or him) for the amazing job they have done with your kid.
If you are planning a gift from all the parents and you have a substantial budget at your disposal, you can always buy the teacher a beautiful gold necklace or bracelet: add a personalised pendant chosen by the children and engrave the graduation year or a funny name to remind them of the class.
Gifts for My Son Who Graduated Kindergarten
No one knows your kid better than you do, but we understand that many people need a push in the right direction when it comes to gift inspiration. If none of the entries in this list suit your kid's taste, we have a lot more gift ideas for you!
As most graduations take place in the summer, you can plan a trip to a place that your kid has always wanted to visit: Disneyland and the Harry Potter Studios are probably on top of his wish list! Treat your kid to a well deserved vacation among his favourite movie characters.
If you would prefer investing some money in something that he will be using in elementary school, you can find some beautiful creative boxes online. These usually come with school supplies that he will need throughout the school year, but he will be able to use some of them for his own creative purposes.