Are you looking for the best preschool graduation gifts idea? Parents looking to find toys and gifts for their daughter or son will be pleased to know we have over 20 gift ideas to make a graduation special for any child around 3 years old to 4.
One of the first educational milestones in a child aged 3 to 4 years old is leaving preschool to move on to 'big school'. This is a special experience for any child and many parents, grandparents, teachers, and family members want to mark the occasion with a gift. Read on for our guide to the best little ones graduation gifts in 2023.
Recently, it seems like graduating from preschool has become more of a celebrated event. It makes sense that any parent wants to recognize what a big deal it is to say goodbye to the preschool setting as their little one moves up to elementary school. If you are buying for a tiny graduate, this article is sure to help. It is packed full of gift ideas and we are confident you will find what you are looking for.
Bear in mind, you can also find loads of gift ideas for boys and girls over on our gift section:
3 year old Boys                 3 Year old Girls
4 Year old Boys                 4 Year Old Girls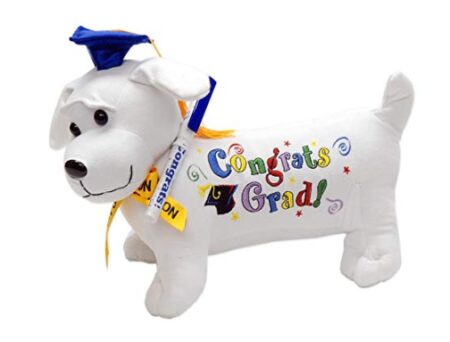 What to Consider When Choosing Preschool Graduation Gifts
Let's first look at some of the factors to consider before making your purchase. Of course, you want to strike the right note, whatever your relationship to the preschooler, so take a moment to think about these considerations while planning your gift. 
Age: though they may feel grown-up, preschool graduates are still young! Choose a gift that is age appropriate so that they can enjoy it right away, whether you buy a book, toy, or keepsake. Check manufacturer age recommendations on the item to ensure it is suitable. 
Relationship: in our guide, you will find the top preschool leaving gifts, whether you are buying for your own child, grandchild, niece or nephew, or friend's child. Parents and grandparents may want to go for a gift that is really special.
Safety: as with any item for toddlers and children, safety should be the first priority. Ensure that the gift you choose is age-appropriate and made from kid-safe nontoxic materials. 
Interests: if you can, choose fun preschool gifts that tie in with little grad's interests. At this age, kids often display particular interests in specific topics, whether it is dinosaurs, space, robots, or princesses. If you select a gift in line with a favorite theme, it is sure to be well received.
Top Preschool Graduation Gifts 2023
1. Preschool Graduation Gown and Cap

What better way to commemorate a little one's graduation from preschool than with a cute graduation gown and cap? Traditionally reserved for students graduating from high school or college, you can now purchase one for your toddler grad! If you are looking for cheap preschool presents, this would be an excellent choice.
The satiny gown and cap come in a wide range of colors and includes a matching 2023 tassel. The cap is adjustable so you can ensure it is a good fit for your little kid. This high-quality set will make for some adorable graduation photos!

2. Stuffed Dog for Graduation

Looking for sweet personalized graduation gifts for preschoolers? Check out this adorable autograph dog! This cute white pup features a blue mortar board with gold tassel, shiny ribbon, and brightly colored embroidered words reading 'Congrats Grad!'. It comes with an autograph pen reading 'Happy Graduation'.
This means that your little one can collect 'autographs' and special messages from their preschool teachers, friends, and family. This would be a beautiful memento for your family to keep long after graduation day is over, filled with memories of your child's preschool days.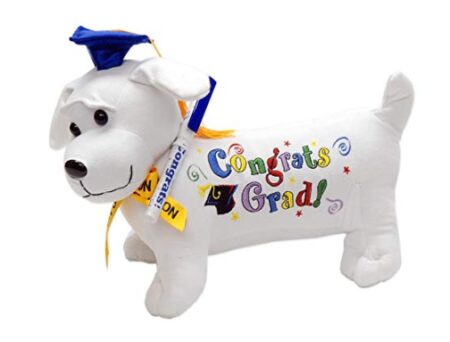 3. Barbie Graduation Day Doll

The Barbie Graduation Day Fashion Doll would make the perfect gift for any little doll lover. She is part of the bestselling Barbie Signature line, which celebrates fashion icons, modern pop culture, 'Sheroes', and everything in between. Graduation Day Barbie sports a royal blue mortar board and graduation gown over a pretty floral dress.
Her outfit is full of sweet details, like the light blue graduation stole and matching tassel, and of course a rolled up diploma. This special doll is the ideal way to commemorate the occasion of a child's first graduation ceremony. Graduation Day Barbie comes in specially designed gift packaging designed to be kept as a memento of the big day. You can even include a heartfelt personalized message on the back of the packaging.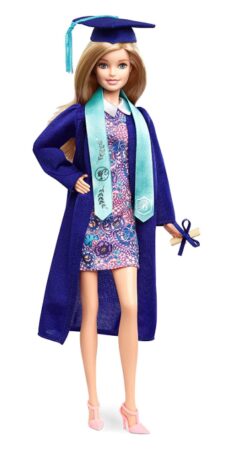 4. Osmo Genius Kit

The Genius Kit from Osmo would make a wonderful gift for any preschool grad. Combining actual game pieces with an Apple iPad. Kids can play games focused on shapes and placing, letters and spelling, problem solving and early physics, counting with numbers and dice, and creative drawing skills.
This unique set encourages interest and learning in the STEM areas (science, technology, engineering, and math) in a fun and interactive way. The box comes with everything your kid needs to get started, including shape pieces, letters, numbers, and an iPad stand. With the five fun games included in this kit, kids will be busy for endless hours of fun and learning.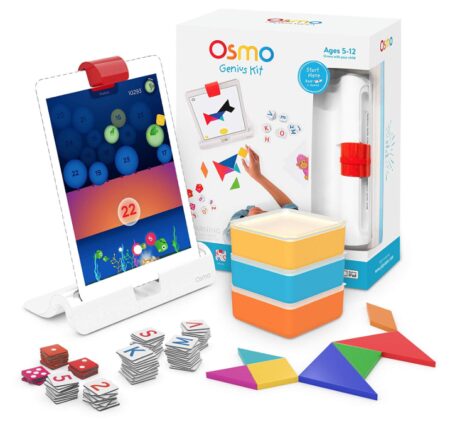 5. Learning Resources Botley Coding Toy

If you are buying for a kid who is into technology, the Botley Coding Robot would be a great choice. Botley teaches little kids how to code in a fun and easy way, with no need for screens. The remote programmer means kids can code without the need for electronic devices, apps, or screens.
Kids will learn coding basics such as looping and commands as they program Botley to move around the coding cards, tiles, and obstacles included in this kit. Botley comes with inbuilt smart logic, which means it can detect and avoid objects in its path. Kids are sure to love playing with this cute coding robot!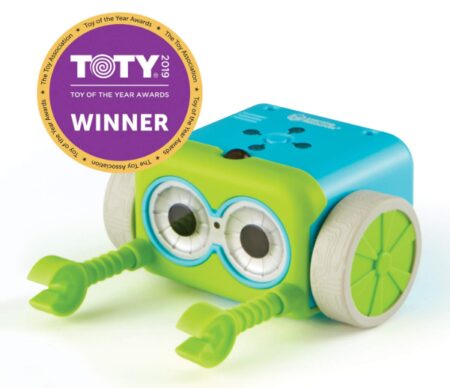 6. Straight Outta Preschool Shirt

This 'Straight Outta Preschool' T-shirt from Teestars would make a funny and cute gift for a tiny graduate. It is a classic crew neckline shirt with short sleeves, made from 100% combed cotton. This shirt is a comfortable and practical piece of apparel for any little kid.
The slogan is inspired by the film Straight Outta Compton and is a cheeky way for kids to tell the world about their recent educational milestone. The shirt comes in a range of colors and is made from kid safe high quality material so you can buy with absolute confidence in this product.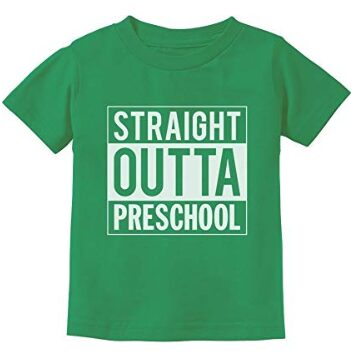 7. School Memories Book

As your child moves up to elementary school, this School Memories book from PI Kids would be a thoughtful gift. It is a guided scrapbook that allows kids and parents to record special moments from preschool right through to 12th grade. The 34 pages of this book are full of colorful illustrations with questions and prompts for kids to note down their favorite memories from the school year.
It is spiral bound, which makes it durable and easy to flip through, and contains 14 large pockets to tuck notes, reports, and any other special items. There is also space in each grade section to stick a favorite photo from the year. This would be a lovely gift that the recipient will treasure for years to come.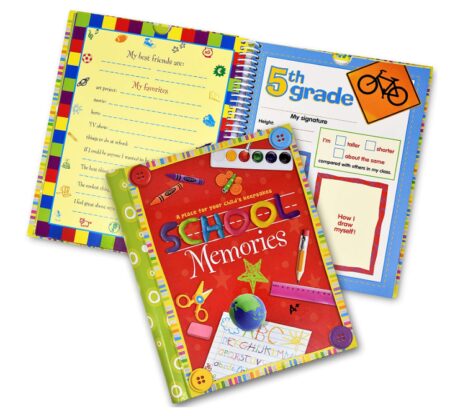 8. I Wish You More Book

Books make great gifts and you can even write an inscription on the flyleaf to make it extra special. 'I Wish You More' is a poignant tale that is perfect for celebrating little kids' milestones.
This New York Times bestselling volume is filled with good wishes that children are sure to love exploring. Inside the pages, they will find all sorts of beautiful wishes: for friendship and strength, curiosity and wonder, laughter and peace. It is designed to be an uplifting and memorable story for parents to share with their preschoolers.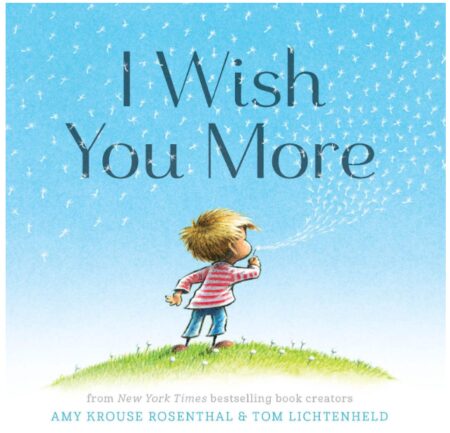 10. Personalized Safari Backpack

What kid does not need a backpack when heading to elementary school? Kit your little graduate out in style with this personalized safari wild animal print backpack from Crocodile Creek. With your child's name printed across the top on a background of animal print fabric, your little one will never lose their stuff!
The bag features brightly colored fabric and a pocket with a safari inspired wild animal design. There is plenty of room for all the school essentials, with two zippered pockets and a side pouch for a drinks bottle. The bag measures approximately 12 inches wide and 14 inches tall.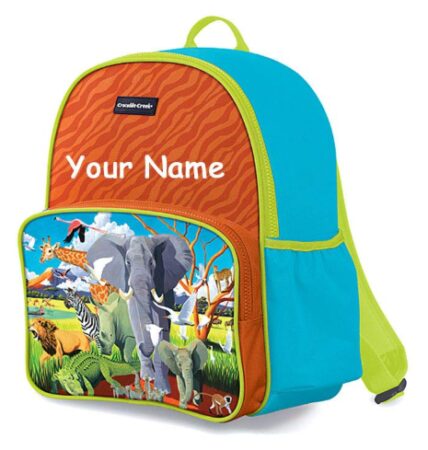 11. VTech Kidizoom Smartwatch

This VTech Kidizoom Smartwatch DX2 would be a really special gift for any preschool leaver. Little kids will love having their very own smart watch, just like mom's or dad's. Of course, it features a watch face and your child can choose from 55 digital and analog displays, supporting them to learn to tell the time.
The watch has two cameras that can be used to take videos, pictures, and selfies which can be customized and set as watch faces. With the inbuilt monster catcher game, kids can enjoy an augmented reality experience catching monsters in the real world. The Kidizoom also has parental controls so adults can limit play time.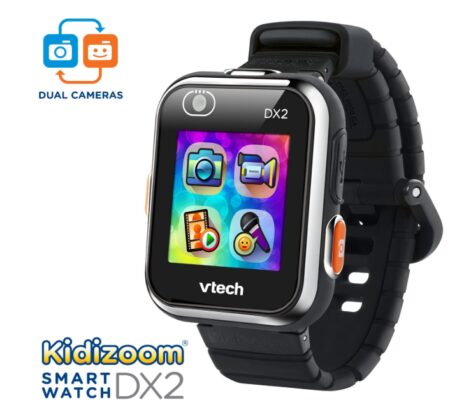 12. I Knew You Could Book

Many parents will be familiar with The Little Engine That Could, and the headstrong little engine is back in this new tome! 'I Knew You Could' is a picture book designed to inspire and encourage graduates of all ages as they move from one life phase to another.
With the familiar themes of transitioning from 'I think I can' to 'I know I can', the little engine's journey is sure to delight your little preschooler and arm them with the confidence they need to move on to elementary school. This book will become a treasured tale to share for years to come.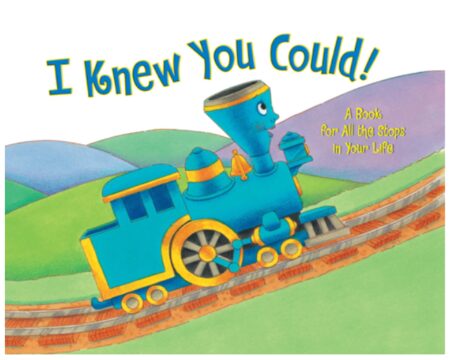 13. Fisher Price Smart Cycle

The Fisher Price Think and Learn Smart Cycle is a fantastic mini stationary bike that little kids will love! The cycle works alongside an electronic tablet or smart television to encourage children to learn as they pedal. With the free Mission to Tech City app, kids can use the bike in three ways.
Let them choose from driving through the landscapes of Tech City, Seaside Village, and Mountain Forest while collecting as many letters as they can; playing a range of exciting games that teach phonics, early reading skills, and spelling; or racing against opponents and pedaling as fast as they can. This would make a really special gift for any young preschool grad!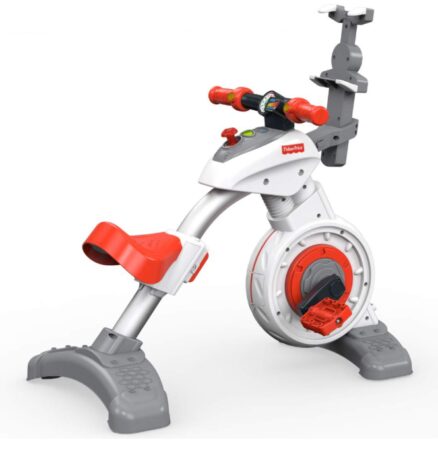 14. Insect Lore Butterfly Garden Set

If your little graduate is a fan of nature and the outdoors, this Live Butterfly Garden Gift Set from Insect Lore would be a great choice. This kit gives kids the opportunity to see butterfly metamorphosis in their own homes, promoting an interest in insect lifecycles and encouraging STEM learning.
With adult supervision, children will have the chance to care for live insects as they change from caterpillars to butterflies. This gift set contains everything your kids need to watch the magical transformation, including easy to follow instructions, five baby caterpillars, food, butterfly habitat, deluxe chrysalis station log. It also comes with butterfly stickers and a wind up toy.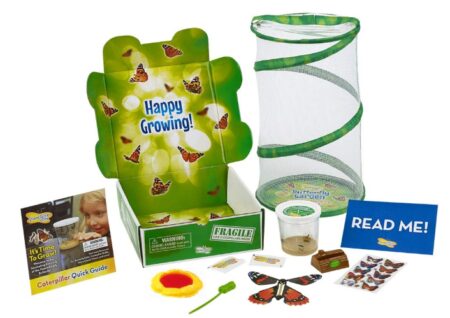 15. Educational Insights Magic Moves

The Magic Moves Electronic Wand from Educational Insights is a fun device that encourages kids to get moving and have fun! Designed to exercise kids' minds and bodies, it helps to develop creativity and listening skills as well as promoting a healthy and active lifestyle. With over 90 physical commands including 'stomp like an elephant' and 'soar like an eagle'. There are even five surprise commands that encourage kids to think and react quickly, such as 'freeze' and 'let's dance'.
This fun wand is a great alternative to electronic screen time for little kids and features 26 twinkling light shows as well as a variety of musical sounds. The Magic Moves wand has won numerous awards and accolades from parenting and toy industry titles.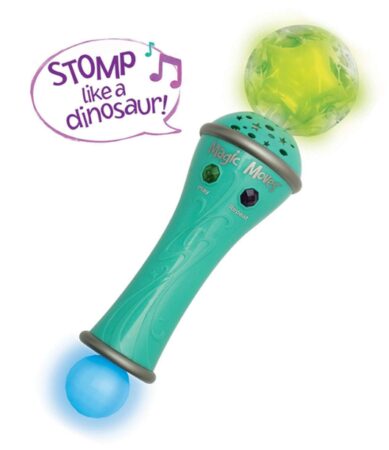 16. WowMazing Giant Bubble Wand
For great value top preschool graduation gifts, check out this incredible giant bubble wands kit from Wowmazing. The gigantic one of a kind bubble wand produces impressively long bubbles with its unique two handled design. Your kids will be absolutely delighted by the amazing bubbles they can produce with this fantastic set.
The kit includes everything you need to get started quickly with bubble fun: a giant bubble maker, a booklet with tips and tricks, and a pouch of Wowmazing Bubble Concentrate. The bubble solution is combined with a quart of tap water to produce hundreds of huge and incredible bubbles that will soar through the sky. Kids will have a whale of a time while strengthening core motor skills and engaging in healthy outdoors activity.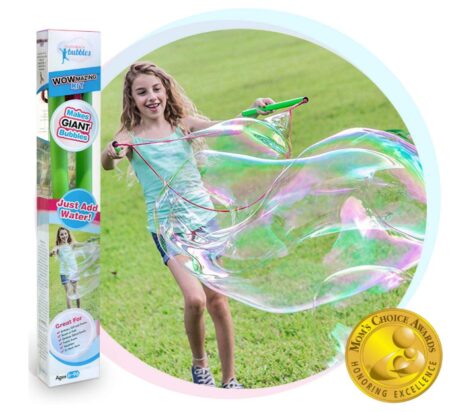 17. VTech Kidizoom Selfie Camera

Any kid is sure to be delighted with their very own digital camera as a graduation gift! The VTech Kidizoom Duo is designed especially for children to learn how to enjoy taking their very own photographs. It is made to be durable and easy to use, rugged enough for children to take it on adventures without parents worrying about accidental damage.
The Kidizoom Duo features Photo Optimization technology, meaning that the camera takes multiple shots when kids press the shutter release button then saves the best image. It has movie recording and voice recording functionality, with five voice changing effects. Kids can also enhance their photos with frames, stamps, and fun effects. The Parental Controls feature allows adults to limit play time for the five fun built in games so kids can use the camera safely and appropriately.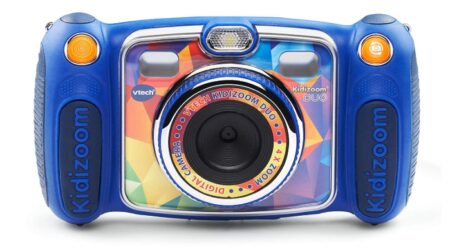 18. LeapFrog Toy Story 3 Learning Game

Does your preschool leaver enjoy playing with a Leapster Explorer or LeapPad Explorer? If so, they are sure to love this Disney Pixar Toy Story 3 learning game. Designed to encourage kids from pre-kindergarten to first grade to engage with phonics, spelling, letters, and physical science, this game follows the plot and timeline of the popular movie Toy Story 3.
Children aged 3 years old can play 16 mini games, playing as favorite characters Buzz and Woody and using phonics skills to complete challenging missions. Your little ones are sure to delight in seeing the familiar settings and characters from the movie as they learn essential skills through playing this engaging game.
Parents can even see what their kid is learning by connecting to the Leapfrog Learning Path. Help your children get a head start on their education in a fun and interactive way!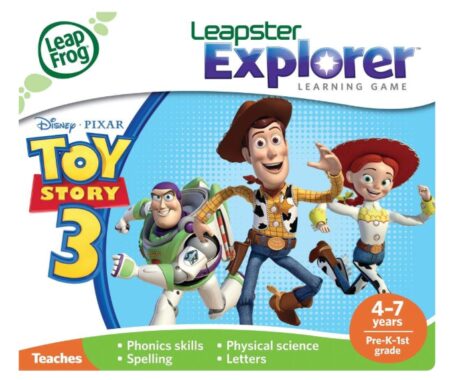 19. Monopoly Junior Game

You are probably familiar with the incredibly popular board game Monopoly, which has been entertaining families for decades. Now parents can include their little kids in the family game night fun with Monopoly Junior edition. This fun board game would make a fantastic gift for a preschool graduate. With Monopoly Junior, gameplay is simpler and faster than the classic version, designed to appeal to young players.
Along with the iconic Mr Monopoly top hat player token, there are new tokens designed especially for kids, including Little Scottie, Toy Car, and Little Hazel. Instead of the various street and district locations found in the traditional edition of Monopoly, there are kid friendly locations including a video game arcade, a zoo, and a movie theater. Give the wonderful gift of family bonding time with this fun children's board game!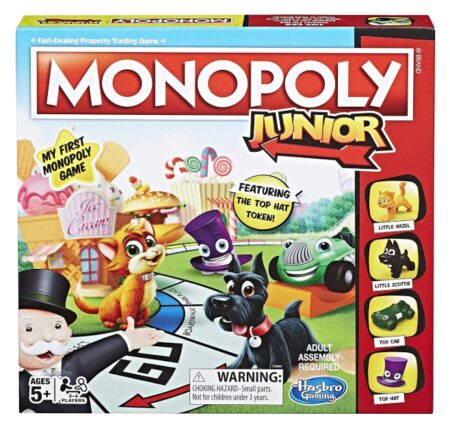 20. Micro Maxi Deluxe Scooter

For a stunning gift that is sure to impress, check out this Maxi Deluxe Scooter from Micro Kickboard. Micro is a leading brand in manufacturing scooters for kids, so you can buy with confidence in these high quality products. Designed for kids aged five to twelve years old, this scooter is so strong and durable that the manufacturer has dubbed it indestructible. It features a dual injection deck with anti slip silicon logo.
The Maxi has a kickboard style ride that allows kids to curve and carve similar to when riding a skateboard. To steer, children simply lean into carving turns using their body weight. This 'learn to steer' style is stable and gives kids control over their movements. The scooter comes in a wide range of cool colors and every single part is replaceable, so you can refresh elements when needed and ensure it lasts for years to come.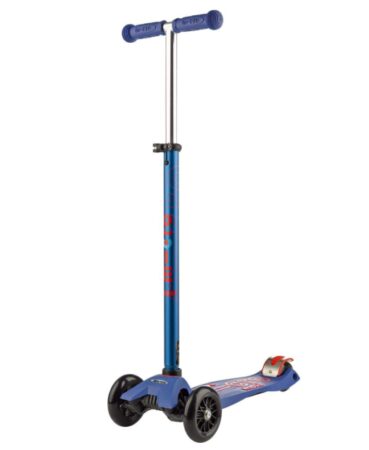 Best overall pick
We have presented some amazing ideas in this guide, but if you are still stuck for choice, we will now select our best buy. We have chosen the Learning Resources Botley the Coding Robot, which is an award winning toy designed to encourage the development of STEM skills in young children.
This screen free coding toy is ready to code right out of the box and teaches coding basics through fun and interactive play. The kit includes everything your kid needs to get started: Botley the robot, direction cards, robot arms, and a variety of obstacles for Botley to maneuver around.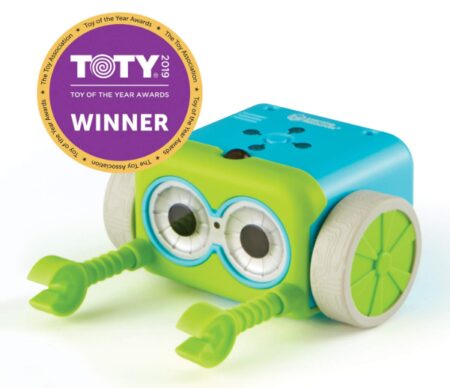 Best budget buy
If you are looking for cheap gifts, we highly recommend choosing a meaningful book. Our top pick for the best budget buy is the beautiful story 'I Wish You More', which features inspiring words and stunning illustrations. This book of endless good wishes will inspire and encourage parents and children alike as they share the special tale.
It is sure to become a gift that families will cherish for years to come as they approach and conquer new milestones and transitions together.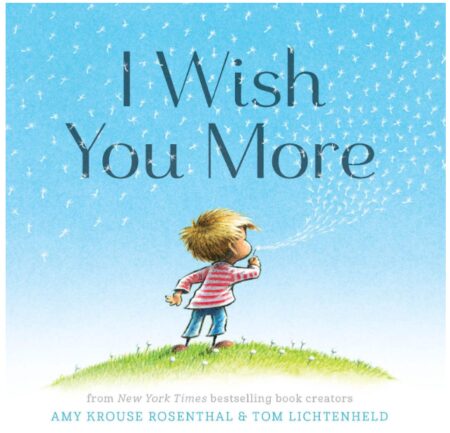 How to Make Graduation Caps?
If you do not already have a graduation cap in the right size and would like your kid to wear one for extra cute photos of the ceremony, they are relatively easy to make from paper plates, thick card stock, and thread for the tassels. If you are a teacher, why not make several to give as preschool graduation gifts for students?
How to Dress for Graduation from Preschool?
To mark this special occasion, parents may choose to purchase a graduation gown and cap set such as the one featured in our guide. Any preschooler is sure to look adorable receiving their 'diploma' in a miniature mortar board and gown!
This set is excellent value for money and comes in a wide range of color choices. It even features a sweet tassel on the cap, so your little one can feel just like a high school or college graduate!