Bionicle is an incredibly popular range of Lego construction toys aimed at 8 to 16 year old kids. Different from earlier Lego themes, it has the benefit of an original storyline that unfolds on a multimedia spectrum which expands as the theme develops.
Set against the background of an imaginary universe that features a wide array of cyborgs, the saga tells the story of the Bionicle Toa – brave bio-mechanical creatures with inborn elemental powers. They have the duty to preserve peace across their universe.
There are such a vast variety of Bionicle sets on the market that the average parent could easily become bewildered by the sheer amount of choice. In this summary, we highlight 35 of what we regard as the best Bionicle games. The list includes some of the original Bionicle games, but also a number of fairly new Bionicle sets.
Considerations when Choosing a LEGO Bionicle Set 
Below are a few criteria parents might want to take into account before they buy a Lego Bionicle set for their child.
Most enjoyable sets by type – Although Lego Bionicle games might appear quite similar, there are subtle differences that parents should keep in mind.
Single-toy – Most Bionicle toys are single-toy games that enable children to build up a vast collection of Bionicles over time. These are probably best for younger children who still find it difficult to assemble multiple toys.
Multi-Toy – Sets with multiple toys are recommended for older kids who already have some experience with building single Bionicle toys.
Sets containing accessories – These sets are perfect for aiding children to use their imagination. Beware though that they usually come in smaller pieces, so younger kids should be supervised.
Best Bionicle LEGO Sets in 2023
1. Skull Warrior
The Skull Warrior army is a product of Kulta's evil powers. These fighters have the ability to extract primary powers from Masks of Power simply by wearing them. Individually they may be weak, but in numbers they can be very dangerous.
Standing more than 7 inches tall, the Skull Warriors are armed with Freeze Bow Rapid Shooters. These can fire frost pellets that literally freeze opponents right where they are. In melee battles the Skull Warriors make use of their heavy Ice Spears.
Skull Warriors can be combined with Skull Bashers and Skull Slicers to create frightening multi-headed fighters.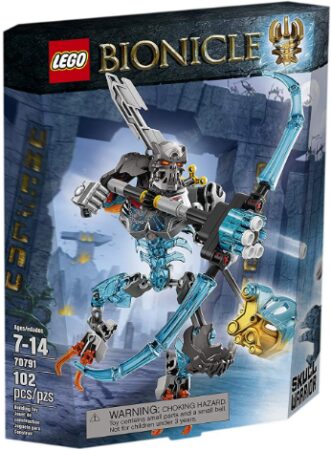 2. Bionicle Onua Master of Earth
This new Bionicle aims to dig deep in order to claim the mysterious Golden Mask. These strong, durable figure with their bashing battle arms and four golden Bionicles are perfectly equipped for underground fighting against the notorious Skull Spider.
The turbo shovelers can be used to burrow underground, while at the same time warding off the evil Skull Spider's endeavors to rip off Onua's mask. They can also be converted into a huge earthquake hammer, the only weapon strong enough to force its way to the top prize – the Golden Mask.
Bionicle Onua also boasts a head with a mask as well as a mask pop-off trigger, tribal chest decoration, four golden Bionicle shells, wheel-operated bashing battle arm function, convertible earthquake hammer/turbo shovelers, and poseable joints.
The set also comes with the Golden Mask of Earth as well as scary-looking Skull Spider.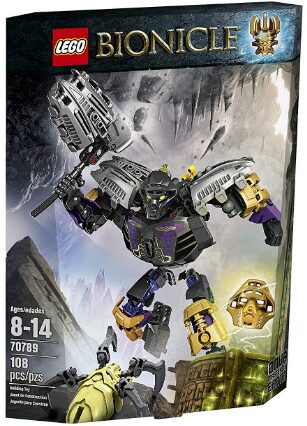 3. Bionicle Pohatu Master of Stone
With Pohatu Master of Stone your child will be able to summon amazing elemental powers to help strike down the Skull Spider. What's more, by attaching the convertible Jeterangs to the feet of this imposing Bionicle figure it can be launched into the sky.
Once the Skull Spider has been located, the Jeterangs can be converted into two massive Stormerang weapons to prepare for an epic fight for the Golden Mask of Stone. The aim is to resist every attempt to rip off Pohatu's mask by activating the bashing battle arm and in the process send the evil Skull Spider flying!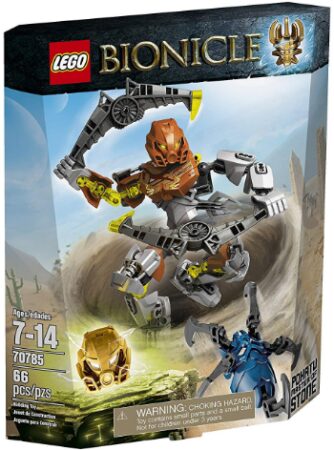 4. Bionicle Kopaka Master of Ice
This imposing, durable and highly poseable Bionicle toy set is perfect for hours of intense action play. It boasts a head with a trigger to make the mask pop-off, stunning leg decorations and a tribal chest. It also comes with convertible avalanche skis/ frost shield and a rather scary-looking Elemental Ice Spear. The set also includes a silver-colored Skull Spider and of course the Golden Mask of Ice.
Combine this really impressive figure that stands more than 19cm tall with the Bionicle Protector of Ice to prepare for a world-class elemental battle of the Titans!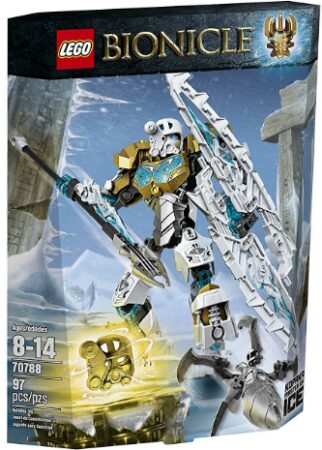 5. Bionicle Ketar Creature of Stone
Many moons ago, when Okoto was initially created, Keta was one of the six other creatures that were also created from the island's elements. Since Keta is the embodiment of Stone, it is in the first place very durable – and it also has great camouflage capabilities. When united with one of the Toas they acquire scorpion-like durability and speed.
This set comes with 80 pieces, including Ketar and a Shadow Trap. Ketar strikes a remarkable resemblance to Zesk, although the name is an anagram of Terak. Another notable fact is that Pohatu is supposed to hate scorpions, which is rather ironic since Ketar is actually based on one, and the two are destined to be partners!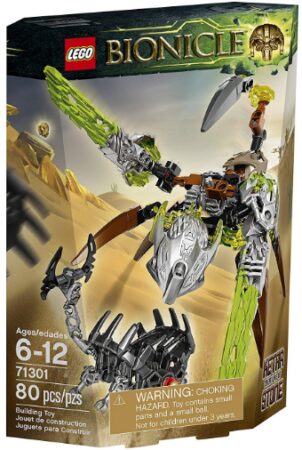 6. Mask Maker vs Skull Grinder Building Kit
This Bionicle set includes the legendary Mask of Creation. Your child is bound to love the ability to activate the impressive battle arm function, and to launch an attack by using the Skull Grinder's Mask Stealer Staff. Another kiddies favorite is to fire the Hammer of Power's rapid shooter. One more fun activity is to protect the Mask of Creation.
The set features a strong, durable design and is suitable for intense action. The Skull Grinder is tall, a full 8 inches high, whilst the Mask Maker is 5 inches tall.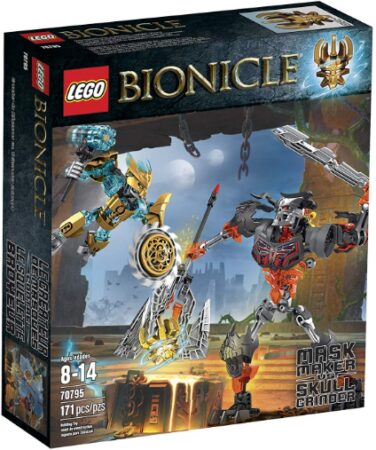 7.LEGO Hero Factory
This exciting Lego Bionicle Set stands more than 7 inches tall and features a 360-degree spinning razor shield, a sword with a plasma blade, hero core locking clamps and an armored visor.
The design is extremely poseable and appears to be very durable. The translucent green and gold elements are really striking. Your child is also bound to love spinning the 360-degree razor shields. With tools like this your hero will be ready for anything those evil opponents might throw at him!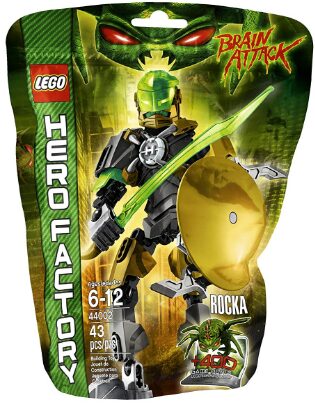 8. Lord of Skull Spiders Toy
Your kid is likely to adore patrolling the entrance to the ancient city with these gigantic (but adorable) Lord of Skull Spiders. Those who want to gain access to the city's untold secrets will first have to get past this 8-legged, evil-looking creature.
The story becomes even more interesting, because the Lord of Skull Spiders has access to hidden weapons. For example, one can pull the toy's rear lever for better grip and then destroy anybody who comes too close!
Hint: Combine this set with build-ready LEGO Master and BIONICLE Protector sets for exciting good vs. evil battles.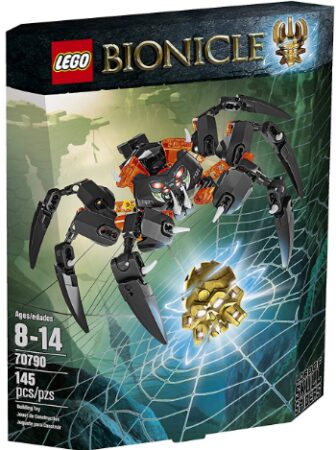 9. Bionicle Pohatu Uniter of Stone
Why do most kids love this Lego Bionicle Set? One reason is that Pohatu Uniter of Stone is undoubtedly the toughest among all of the Toas. His duty is to inspire all the other heroes who join him on his journey to seek out and unite with the powerful elemental creatures. Only once this happens they will gain the collective power to defeat evil once and for all!
The set includes a head and of course also a Unity Mask of Stone. There is also an armor piece plate featuring one-of-a-kind rune decorations, a mask pop-off trigger, poseable joints and a unity piece which is useful when the player wants to attach elemental creatures.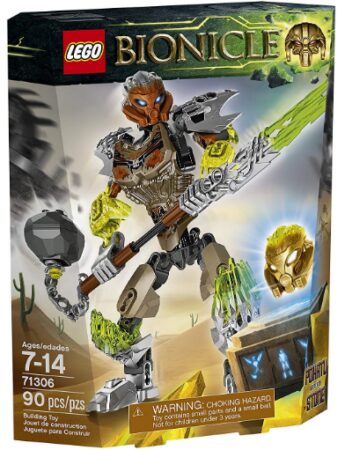 10. Bionicle Ekimu the Mask Maker
Ekimu, the brother of Makuta and one of the original Maskmakers of Okoto, used to wear the Mask of Creation before it went missing. Using their elemental powers, the Toa awoke him. He subsequently joined them to help locate the missing Mask of Creation. Legend would have it that he is the 7th Toa of Light.
With this new Bionicle set Ekimu uses the powers offered by the Mask of Creation to build impressive armaments, and in the process regains at least some of his earlier strength. Activities include swinging the powerful Crystal Hammer as one joins the bold Toa in the fight against Umarak the Destroyer and some others, including the Elemental Beasts. Save the innocent islanders of Okoto by fending off their vicious attacks with the mighty Crystal Saw Shield.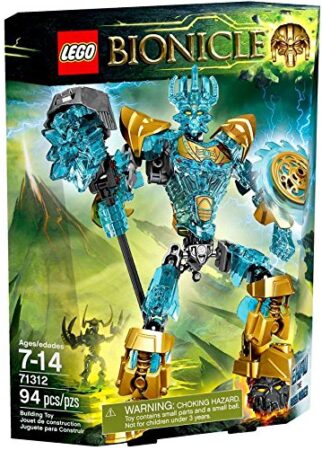 11. Protector of Stone Building Kit
With this original Bionicle toy you fight against the evil Skull Spider by, among others, using the Elemental Sandstone Blaster with its impressive rapid shooter. Be warned though that the Skull Spider is hiding in the sand dunes close to the Protectors' desert village. Step one is to use the powerful Protector of Stone to fend off this dangerous attacker.
You can do this by adjusting the legs and arms of the figure to create a selection of scary battle poses. Then use the huge Elemental Sandstorm Blaster to create a massive sandstorm and keep back the Skull Spider by using the powerful rapid shooter.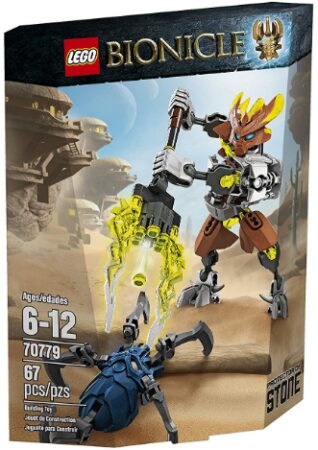 12. Skull Slicer Building Kit
Easily trap Bionicle fighters with the evil Skull Slicer and its four-arms, mask grabber, three hook blades and mask pop-off trigger.
You can also guard the ruins of the age-old arena with this toy, which has been animated by the dark powers of the Skull Spider Mask, in the process making him and his extremely sharp hook blades an integrated whole. By using the hook blades you can rip off masks – and you can then use the mask grabber to pick them up.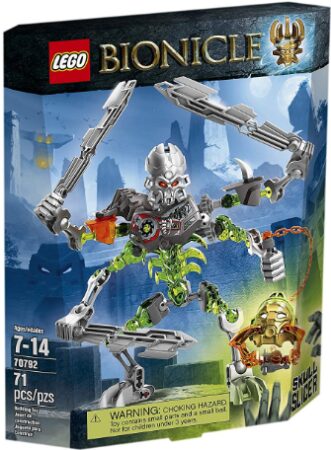 13. Bionicle Skull Scorpio Building Kit
With this amazing mask of power you embark on a quest for the lost masks. Use the highly poseable Lego Bionicle Masks with their stinger and two hook blades, Bull Skull Mask and gripping pincers to help you.
In your search you will enter the sinister burial ground of this age-old city in search of the missing masks of power. If you run into Lego Bionicle heroes en route, simply push the button on the tail to release the stinger with its frightening hook blades. Next collect their elemental masks using the gripping pincers that give this toy such impressive powers!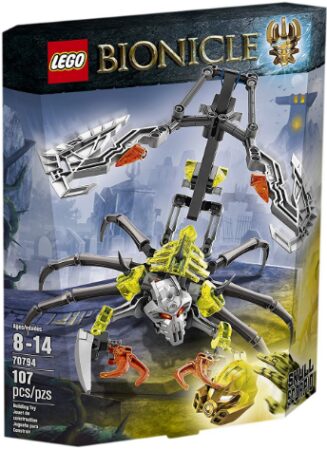 14. Tahu Uniter of Fire
Tahu Uniter of Fire is not known for his patience. Use this scary-looking toy to wade through super hot streams of molten lave. This will quite literally fire you up to find the secretive elemental creatures. In the process you will gain the power of flight so you can burn those who are fighting against you from the sky. Save the innocent islanders from danger by outsmarting the treacherous Umarak the Hunter.
This set stands more than 9 inches tall. Accessories include elemental shoulder plate armor and a Golden Unity mask of Fire.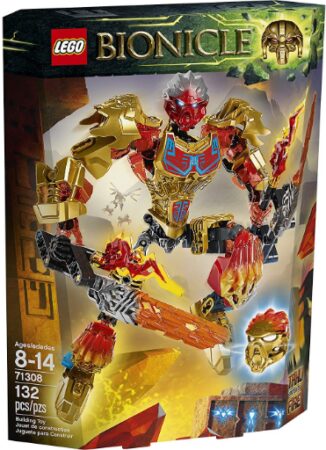 15. Kopaka and Melum Unity Set
This is an action-packed toy set that will probably be more appealing to boys than to girls – although don't discount those fiery young ladies once they develop a taste for action toys! The set includes Melum Creature of Ice and buildable Kopaka Uniter. These two can be joined by simply using the (included) unity piece – a great way to become familiar with the world of opportunities that unfold once one starts uniting different creates with Toa.
The set also includes Unity Mask of Ice, a head boasting a mask pop-off trigger, a strikingly decorated armor chest piece, unity piece, elemental armor of ice and poseable joints.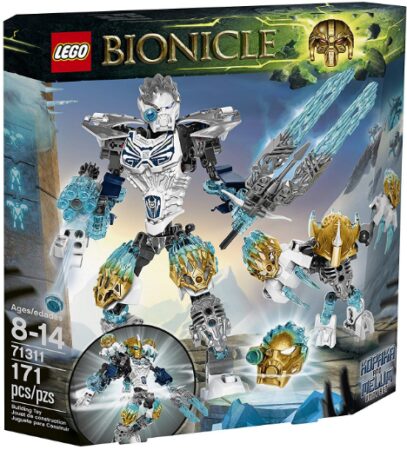 16. Bionicle Umarak the Hunter
Umarak the Hunter is a scary enemy to have. Send by Mukata this creature shoots a toxic hunting bow at his vicious enemies, the Toa. Once he puts on the Golden Mask of Control he gains an even more impressive power: mind control. In this way he can deceive the elemental creatures into forming a coalition with Umarak the Hunter and to use their remarkable powers for evil.
Umarak the Hunter stands more than 11 inches tall. You can switch this toy with other creatures in the 2016 range to make interesting new combinations with fierce fighting power.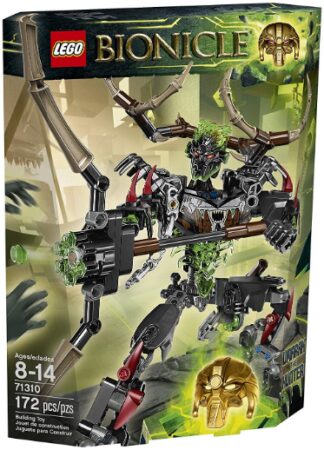 17. Tahu Master of Fire
With Tahu Master of Fire the original Bionicle action reaches its peak! You can attach the lava surfboard to this highly poseable and very powerful character's feet in order to surf right into the volcanic crater to create a nearly unmatchable adrenalin rush. Then convert the surfboard into two powerful elemental fire blades and you are ready to combat the fiercest enemy. And if that is not enough, by activating the bashing battle arm you can easily repel any attempt by the Skull Spider to rip off Rahu's mask and be first to get to the powerful magical Golden Mask.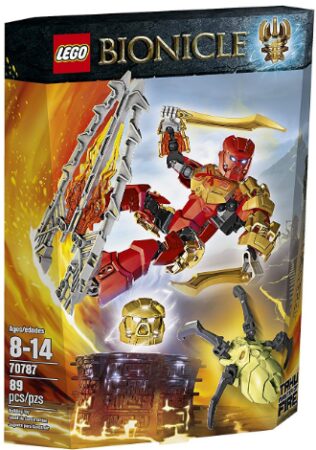 18. Bionicle Uxar Creature of Jungle
In the magical and mysterious world of Bionicle creatures, Toa has to unite with elemental creatures before their real (and very scary) powers can be released. Uxar Creature of Jungle in the set has to flee from the shadow trap, and aid the Toa Mata in fulfilling their destiny.
Uxar Creature of Jungle includes a unity piece (for attaching Toa), poseable wings, poseable joints and a creature mask. Hint: For additional building fun and heroic adventures this set can be united with Lewa Uniter of the Jungle by simply using the included unity piece.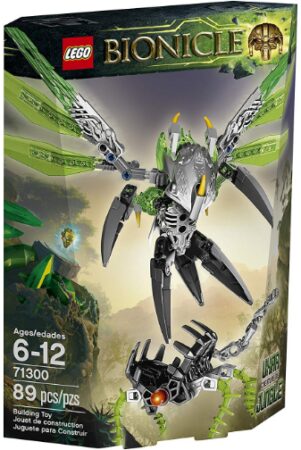 19. Lewa Master of Jungle
Match up against the evil Skull Spider with Lewa – Master of Jungle! Power up the dual-purpose X-glider to soar into the sky. When you spot the Skull Spider crawling from the ruins, swoop down to the ground and convert the X-glider into 2 massive battle axes. Prevent the thieving creature popping off Lewa's mask by using the 2 swords and turn the wheel to power up Lewa's bashing battle arm. You must fight hard to protect the precious Golden Jungle Mask against the forces of evil.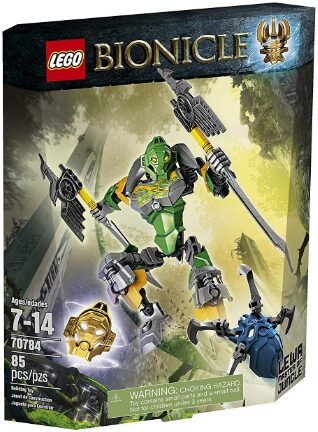 20. Maxilos & Spinax
In this Bionicle game your child will get to solve the riddle of Maxilos. The evil Makuta has taken over this robot, whose duty it is to guard the Pit, as part of a long-term plan to grab power in the universe. Assisted by Spinax, his loyal energy hound, Maxilos makes use of his shoulder-mounted Cordak blaster and his double-bladed black fire sword in his battles.
Spinax has fiery red eyes with a spiky back and is 5 inches tall. Maxilos, who is more than 8 inches tall, has a Corak blaster that actually fires!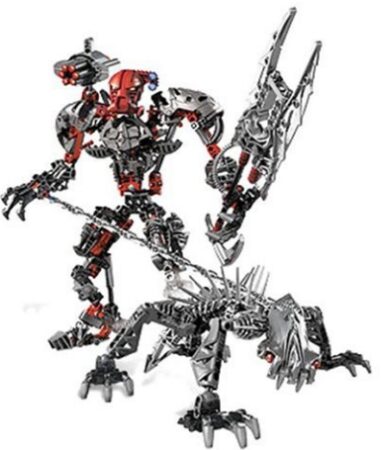 21. Bionicle Storm Beast
Activate Bionicle Storm Beast's battle tail to knock any Bionicle fighter off their feet, or use the claws to swipe them. This set features fast-action battle scenes involving role play. The figure is highly poseable with a Bionicle head and a mask pop-off trigger, a torso that rotates and a punchable jaw mask pop-off feature.
The set includes a Beat Mask of Corruption, decorated armor chest plate, a battle tail and interconnected claws that move simultaneously, and poseable joints. It has a sturdy design to withstand very enthusiastic games and is suitable for the 7-14 age group.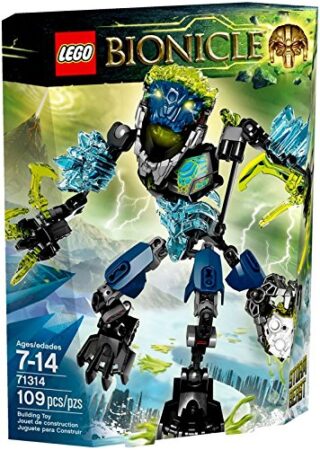 22. Bionicle Lava Beast
This is the only elemental beast in the Bionicle series with the ability to fly. It also boasts slicing lava blades and two lave-crystal-like wings.
Activate the rotating torso by turning the wheel for rapid-action combat – but steer clear of the opponent's jaw strike that can pop off Bionicle Lava Best's mask. Power up by ripping off the Beasts mask of Corruption and then go on to utilize the corrupted Unity Mask of Tahu to gain the upper hand in the fight.
This set features sturdy construction to withstand intense action activities.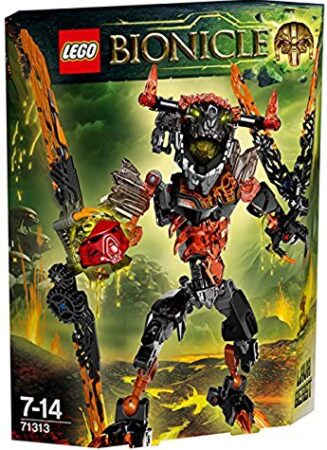 23. Gali Uniter of Water
This toy stands 8 inches tall and is the only female in the 2016 series. She is protected by the Unity Mask of Water which can be used to activate her full range of elemental powers. Gali Uniter of Water can be united with Akida Creature of Water to create the spinning whirlpool charge effect.
The set comes with a Bionicle head with the by now familiar mask pop-off trigger, as well as the Unity mask of water, unity piece for attaching elemental creatures, armor chest plate boasting impressive rune decorations, and poseable joints.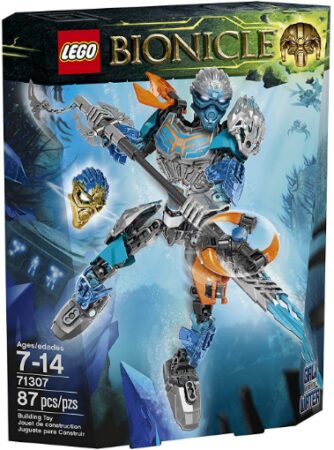 24. Terak Creature of Earth
With this popular Bionicle toy kids can enable the digging claw function to take a swipe at the feared shadow trap. The aim here is to make sure the age-old creature stays free until the long-awaited arrival of the fearless Toa. Terak Creature of Earth can be united with Onua Uniter of Earth to unleash an ever bigger range of powers.
The set comes with elemental crystal armor, poseable claws, and a unity piece which is used to attach a mask as well as the Bionicle Toa. There is also a shadow trap.
The sturdy design makes this 4 inch tall toy ready for intense action play.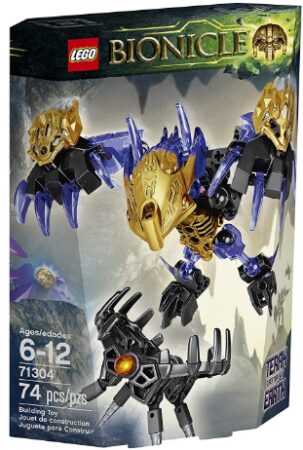 25. Bionicle Defilak
This toy set includes sphere ammunition as well as an impressive solidified air bubble launcher. The fun starts when Dekar, an Onu-Matoran water hunter, locates the Mask of Life, but sadly loses it to the Barraki soon afterward.
What happens next is that Defilak, a fearless inventor and leader, becomes the leader of a dangerous expedition to explore the treacherous waters of the Pit. But will his wit and cunning be enough to free the Matoran of Mahri Nui from the cunning and fearless Bionicle Barraki?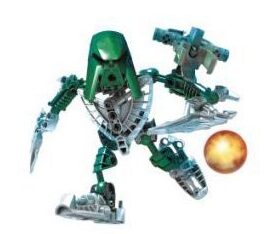 26. Akida Creature of Water
This toy, which is 8 inches long lives among the submerged ruins of Okoto and has to steer clear of the aquatic shadow trap. In the process it darts through the water at a high speed, but sometimes needs the torpedo shooters to shake off the feared shadow trap.
The set includes a unity piece which is used to attach the Bionicle Toa, a torpedo shooter, a mask, a poseable fin and a shadow trap. The design is sturdy and Akida Creature of Water should be able to withstand intense action play.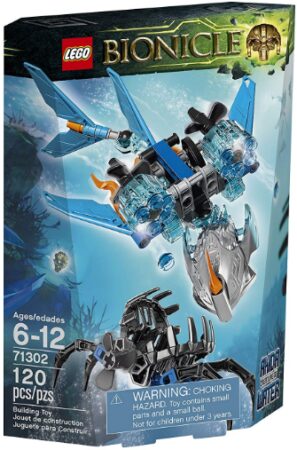 27. LEGO Bionicle Krika
This fearsome Bionicle toy attacks from the mist like a ghost, appearing from nowhere and disappearing as quickly. With its Nynrah ghost blaster and venomous fangs it might well be one of the strangest – and certainly one of the most ruthless – enemies the Toa Nuva ever had to battle. Combine Bionicle Krike with Kirop, its Matoran counterparts, to increase his battle-readiness in the struggle for domination.
This creepy, spiky toy is insect and alien inspired and features arms, co-injected legs and a mask with scary-looking poisonous fangs. His weapon is the Nynrah ghost blaster.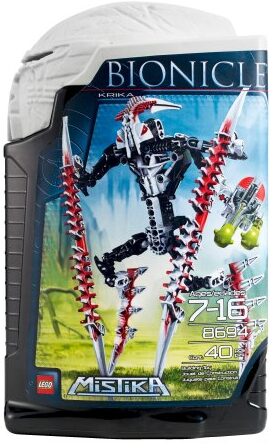 28. Gali Master of Water
The Gali set lets the kids prepare for a major underwater battle to control the sought after Golden Mask of Water. Once you've attached the shark fins to Gali's feet, this Master of Water dives into the depths of an oceanic crater to age-old ruins below.
By connecting the fins to the harpoon you create an elemental trident with fearsome powers to fight the Skull Spider. To counter attempts to rip off Gali's mask all you have to do is to activate the included battle arm. Whatever the price, the extremely powerful Golden Mask has to be protected against evil powers.
This Bionicle set can be combined with Bionicle Protector of Water to gain even more frightening powers!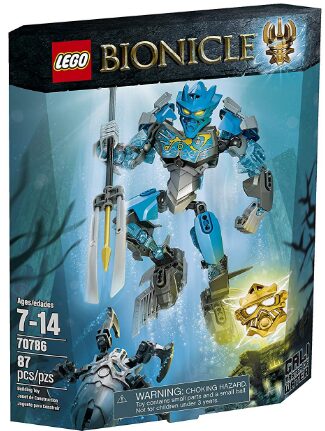 29. Protector of Earth Building Kit
Your mission with this Bionicle set is to guard the underground mine, in the process defeating the frightening Skull Spider. Your weapons include a rapid shooter, spinning Star Drill and a special mask pop-off trigger.
Spin the mighty Star Drill to drill through solid rock on your way to destroying the intruder. Activate the immense powers of the rapid shooter to defeat the villain and remain in control of the underground.
The set also includes the incarnation of all things evil – the fearsome Skull Spider.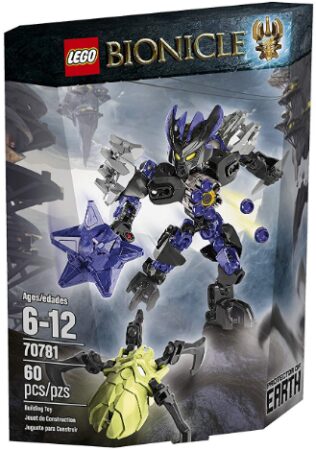 30. Umarak the Destroyer
With this Bionicle set your child will enter an excitement-filled imaginary world. Activate Umarak's twisting torso to get him ready for even the toughest battle. To grab the enemy just open the claws wide – and then close them with the fierce grabbing mechanism.
The player also has to deflect enemy strikes that attempt to pop off Umarak's mighty Beast Mask of Corruption.
This toy stands more than 10 inches tall. The set includes a Bionicle head with a nifty mask pop-off trigger, armor chest piece featuring striking corruption decorations, joints and poseable claws. The punchable jaw mask pop-off function is a kids' favorite.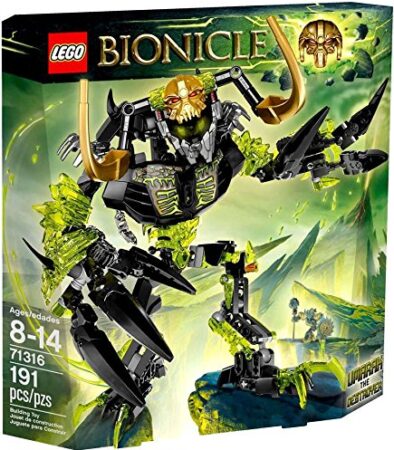 31. Protector of Fire Building Kit
The aim with this building kit is to combat the treacherous Skull Spider by using the toy's Elemental fire Blaster with its rapid shooter.
The player is placed in a fantasy world where the Protector of Fire is being attacked by the Skull Spider which has risen from the eerie molten lava lake. The aim is to neutralize the dangerous invader before it is able to rip off the Protector's mask.
This is a highly poseable set, with a sturdy design that should be able to withstand tough handling. It includes a Bionicle head with a mask pop-off trigger, a dual-tone mask, two flame swords, fists of fire, Bionicle shell, poseable joints and an elemental fire blaster with ammunition and a rapid shooter. And of course the pale green Skull Spider is also there.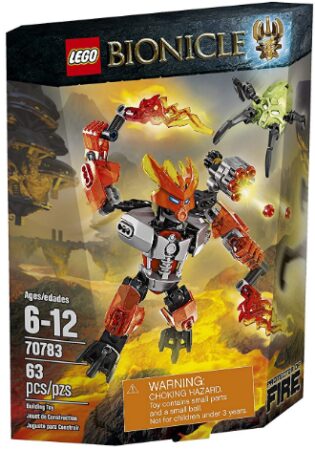 32. Bionicle Vorox
Vorox, a fairly primitive fighter belonging to the bestial earth tribe, uses his sword, stinger tail and spiked Thornax launcher to ambush his enemies. His deep-seated anger makes him a frightening enemy of every single Glatorian who has the guts to cross the barren lands of Bara Magna.
Inspired by scorpions, this fighter is fitted with an articulated tail shooter, scarab pincher mask, working Thornax launcher and injected armor. The fully articulated limbs enable the player to pose his or her Glatorian Bionicle for battle work or simply showing off.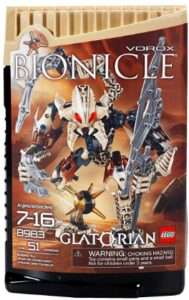 33. Bionicle Onua Uniter of Earth
The aim here is for Onua to act as a guide for the Toa Mata through the dangerous mountains and canyons. With the latest elemental weapons, night vision and armor provided by Ekimu in the Great Forge, the player sets off on a mystery-filled journey which ends in being united with the mystical elemental creatures.
Onua stands 8 inches tall and features a head with that old kiddies favorite: the mask pop-off trigger. There is also an armor chest plate with brightly colored rune decorations, a Unity Mask of Earth, and a unity piece that can be used to attach poseable joints and unity creatures.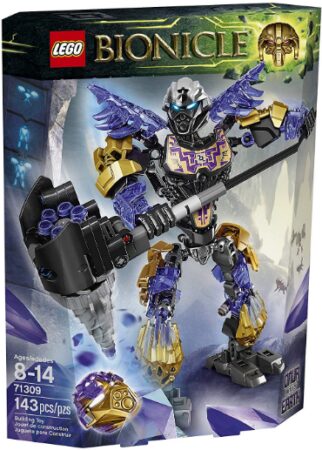 34. Bionicle Legends Stronius
The Bionicle Legends Stronius stands 7 inches tall and is aimed at the 7-16 age group.
The background here is a battle between Stronius and other Glatorians. A fearsome fighter of the equally fearsome rock tribe, Stronius goes on all the missions other Skrall warriors find too dangerous. Protected by mighty armor and carrying a spiked Thornax launcher and a thorned club, this guy is as scary as he is vicious.
The set, which stands more than 7 inches tall also includes a Life Counter.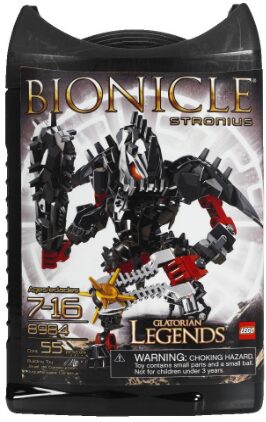 35. LEGO Bionicle Tuma
Tuma, a fearsome warrior and a master of his spiky Thornax launcher and his razor-sharp sword, leads his rock tribe legions on a mission to gain control of the whole Bara Magna. With impressive armor and and a huge sword, attacking this guy is only for the very brave, or the genuinely stupid.
Tuma's 100% articulated limbs make it easy for players to poser this Bionicle for battle, work or display. The 188-piece set is more than 10 inches tall and includes two Life Counters. There's also a lot of extra weapons, armor and a nifty Thornax launcher that really works.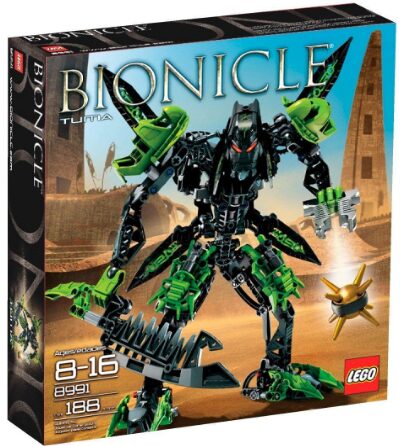 What are the Benefits of Playing with LEGO Bionicle?
It should perhaps not come as a surprise that researchers have found that kids who play with LEGO Bionicle enjoy a number of important benefits. Below are a few of the most important:
Improvement in teamwork and communication, including verbal skills
Organizational skills and patience – planning a project, and going back to the drawing board if things don't go according to plan
Improving your child's lateral thinking and constructive problem solving abilities
Developing a sense of adventure and learning to experiment
Helps develop fine motor skills
Improves spatial awareness, a critical attribute for engineers and architects
Improves focus and concentration. Even for older kids playing with Lego Bionicle can help to put the stresses of school life out of their minds in a manner that resembles meditation. As a matter of fact, this can also help with relaxation and improved stress management.
Overall Best Buy

It's really difficult to choose a winner among so many great toys, but Terak, Creature of Earth stands out for the following reasons:
The toy comes with a really impressive claw design, and one is able to adjust the claws to multiple positions, which provides a lot of variety. The armor also has a great-looking crystal element and there's a unity piece and mask which kids can remove or add whenever they want to.
Terak stands 4 inches tall, the ideal size for most children to handle quite easily. Parents have also expressed satisfaction online with the fact that the toy poses enough of a challenge, although not an insurmountable challenge to kids when it comes to building the model.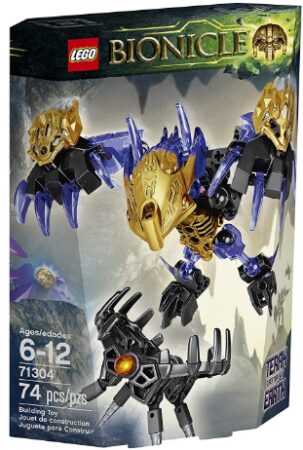 More Reading on Lego:
Here are Some LEGO picks for girls
Best Lego Star Wars Sets
Great One for Boys
Best LEGO Ninjago Sets
Star Wars LEGO Set