There is a wide range of top PlayStation 4 games, also known as PS4 games, available to buy. There is a suitable game for every child's interest. Even if you are looking for the best PlayStation 4 games for kids under 5 years old then there is a great selection of appealing games to choose from.
For added excitement, the PlayStation 4 also uses virtual reality, the latest gaming technology, to enhance the player's experience and enjoyment of the game. Specialist VR headsets need to be purchased alongside the game if you do not already own this equipment. This is an exciting new dimension to gaming that opens up a new world of interaction, perfect for encouraging your child's development.
This article aims to narrow down the wide range of games available and to help you choose between the most popular PS4 games to find the ideal game for your child.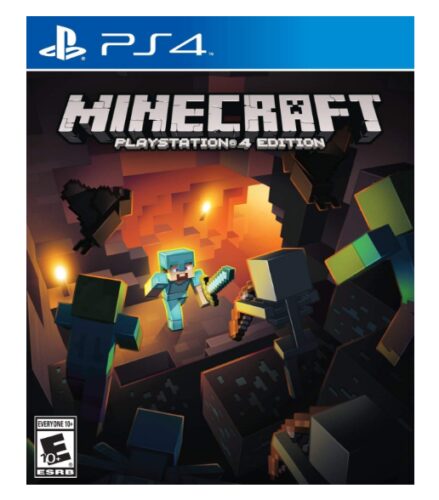 How to Pick the Best Playstation 4 games for Kids?
With so many games to pick from how do you know which the best games for kids are?
All play station games will have an ESRB rating that indicates the youngest age that they are suitable for. It also gives an indication if there are any features that are included in the game that you may wish to avoid. For example, you may be looking to avoid any games that show any violence as these may not be good PlayStation 4 Kids games.
There may be a particular theme of the game that you are looking for, based on your child's favorite TV shows and movies or their current interests. Popular games may include the Lego movie series that combine Lego with a favorite movie, or there are many exciting driving games to pick from among many others.
Certain games are only suitable for 1 player so may be give limited play if you have more than 1 child. There are a great selection of 2 player Play station games that enable children to play together. These games often also have other multiplayer options.
Best Games for Kids
1. Spyro Reignited
This Spyro Reignited PS4 game is impressive revamp of the much loved traditional Spyro video games that all kids enjoy playing. A great value game with all 3 of the original Spyro titles included in this set, providing hours of non-stop entertainment.
Your kids will become immersed in the world of Spyro the dragon, as they rescue trapped dragons, defeat the evil sorcerer and collect lost eggs. All kids will enjoy completing each challenge while experiencing the improved and up to date HD graphics that this game offers. This 1 player game is a fun PS4 game for kids over 10 years old and will be enjoyed by all that play it.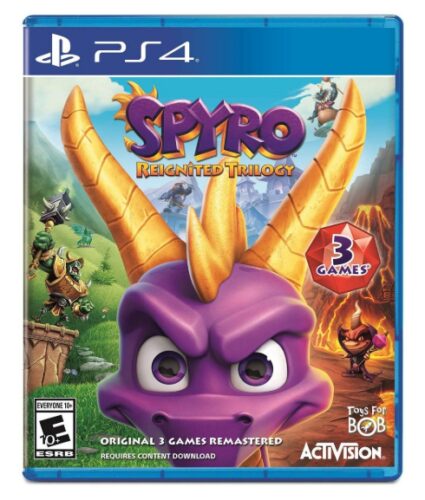 2. LEGO Disney Pixar the Incredibles
Another great Lego game that features Disney Pixar The Incredibles, incorporating the popular childrens movies and everyone's favorite building game into one family friendly PS4 game. This game allows you fight crime while also re-living the best loved scenes from both The Incredibles and the Incredibles 2 movies. A childs game that is suitable for 10 year olds, that they will enjoy building impressive Lego structures.
There is an additional mode where your child can change their character's characteristics for added fun. This great 2 player co-op PlayStation 4 game is a great game for strengthening friendships and providing important family time together.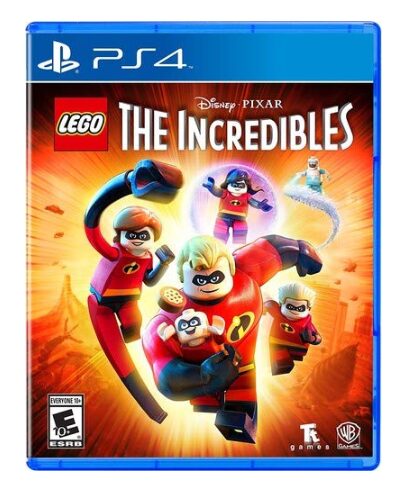 3. Just Dance 2023
The latest and most up to date dance game is Just Dance 2023, one of the new PS4 kids games that features recent song tracks from the charts. This PS4 game under 10 is suitable for all ages from toddlers through to teenagers making it the perfect family party game.
This great multiplayer PS4 game has the option of playing with up to 6 people, this will really get all of the family active and moving while giving plenty of fun and laughter. No special controllers are needed to be able to play this game as your smartphone can be used to track the moves, making it an easy game to set up and play.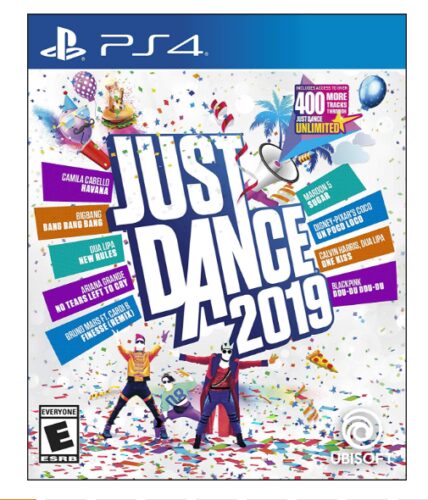 4. Sonic Forces
Enjoy the ever popular traditional Sonic the Hedgehog, along with exciting new features in this impressive Sonic Forces PS4 action game. Get reacquainted with old Sonic characters and meet new faces while exploring this new Sonic game and aim to defect enemies and reclaim the world.
There are 3 different game modes to enjoy, from the classic Sonic game levels to fast paced modern Sonic challenges, with the additional custom mode that enables you to create your ultimate hero character. A great reinvention of Sonic the Hedgehog that every 10 year old will love playing.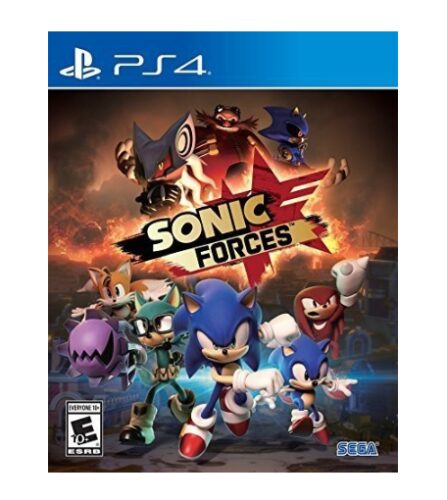 5. Paw Patrol On A Roll
If you are looking for a family friendly game that is suitable for all young kids then look no further than Paw Patrol On A Roll, which is the best PlayStation 4 game for children under 10 years old. This game is based on the popular Nickelodeon Paw Patrol kids TV series, so all fans will enjoy this game. All of your kids favorite characters are included, and 2 pups can be played on each level, so every pup is involved throughout the game.
This Paw Patrol game features 8 different and exciting bays with 16 challenges to be completed providing hours of entertainment and fun. Travel to Yuma's farm, under the waves and many more places to complete rescues, using your pups specialist abilities to save the day.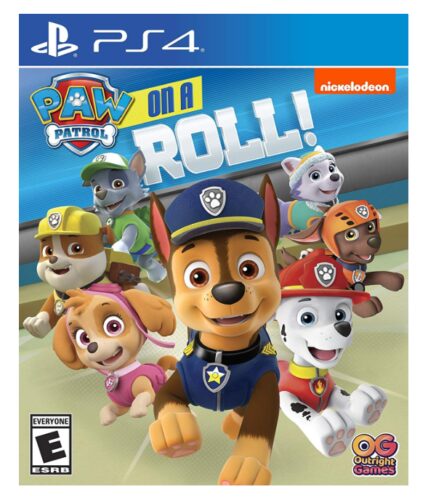 6. Hasbro Family Fun Pack
This Hasbro Family Fun Pack is a PlayStation 4 game filled with everyones favorite classic board games. Suitable for anyone over the age of 10 years, this is the perfect game to be shared with family and friends or to be played with as a single player. All games can be played with multiple players either in person or online. Get 4 great games in 1 with this fantastic value set, which will provide many hours filled with fun and entertainment.
Enjoy the new look 3D Monopoly board or the live TV style Trivial Pursuit. If Scrabble is more your thing then there are new modes to complete or go an adventure with Risk while trying to take over the world. With this Hasbro Family Fun Pack including all the top games for kids, there will be a game for everyone to enjoy.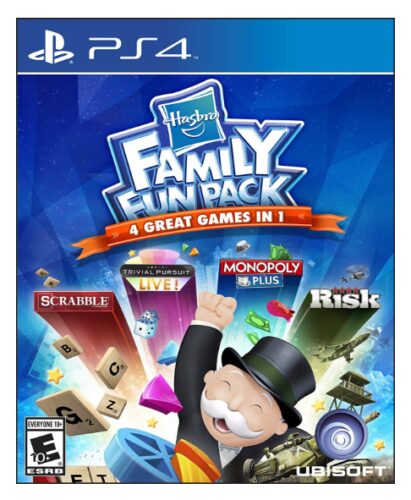 7. Pac Man Championship
Experience the ultimate modern arcade games on PS4 with this Pac Man Championship and Arcade Game Series. Get 3 games for the price of 1, with each game being revamped to give a special gaming experience. Enjoy either the classic Pac Mac version or the new 3D graphics of the modern game, each with the same goal of eating all of the Pac-Dots and getting the highest score possible.
All kids will enjoy Galaga, the classic space shooting game, which has been brought to PS4. This popular game can be played either with the old version or the new version for added excitement. Giving extra value to the game is Dig Dug a fantastic digging game that will provide hours of fun as your kids dig to defeat their enemies. A lovely collection of classic arcade games that have been brought back to life with a modern twist.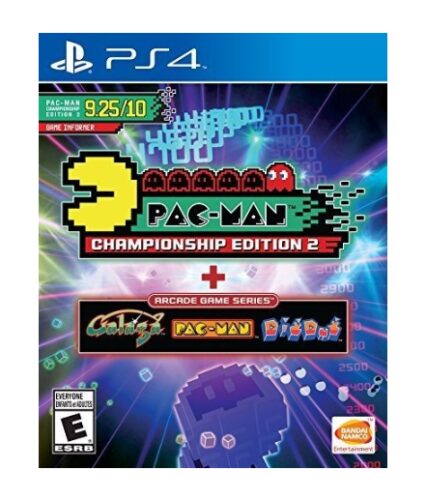 8. Crash Bandicoot N Sane Trilogy
If you are looking for the best PlayStation 4 games for children 12 to 15 years old, then this fun filled game, Crash Bandicoot N Sane Trilogy is the perfect option. Each of the original Crash Bandicoot video games have been modernized with new additional extras, to give this 3 games in 1 PlayStation 4 adventure game.
With over 100 levels to complete there are hours of fun to be had playing this game and the player can now choose to play as either Crash or Coco throughout each game. There are new exciting online functions with a online score board displaying the top scores and 2 free levels ready to be downloaded. This is a great childrens game for the PS4 with exciting features that will keep them occupied for hours.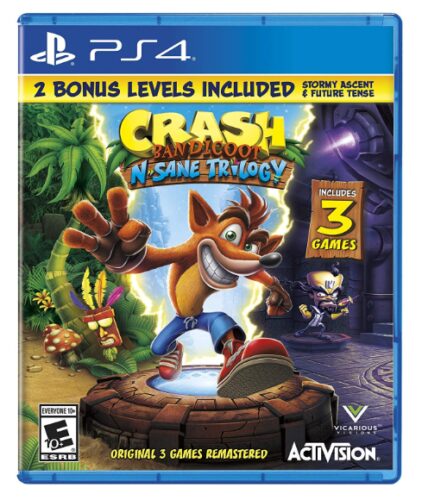 9. Slime Rancher
Do you have a child that loves slime and you are looking for a less messy option to keep them occupied? This Slime Rancher is an easy PS4 game for children. Travel to a faraway land for an amazing slime adventure that allows you to raise slime and create new slime combinations on this unique slime ranch.
The aim is to raise a fortune by using the success of different slime combinations to build up the ranch. There are 3 exciting game modes, consisting of adventure, casual and rush, providing a suitable play mode for every childs requirements. This non violent PlayStation 4 game is suitable for children over the age of 10 and will be enjoyed by all slime fans.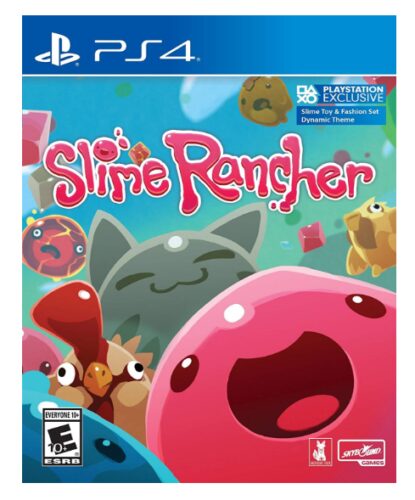 10. Rocket League Collectors
A unique PlayStation 4 game for kids, Rocket League Collectors is fun mix of soccer and driving, providing great entertainment for all kids. In addition to many exciting matches that the game brings, the fantastic rocket-powered battle cars are customizable.
Work through the game to unlock other fun features, including new vehicles. A great game to play as a single player but there is also the option to play together with up to 4 friends, or even to play with up to 8 players online. With many different modes available from the season mode to competitive matches and a mutation mode, where you decide the rules, there are hours of fun to be had. This is great game for any kid that loves football or cars.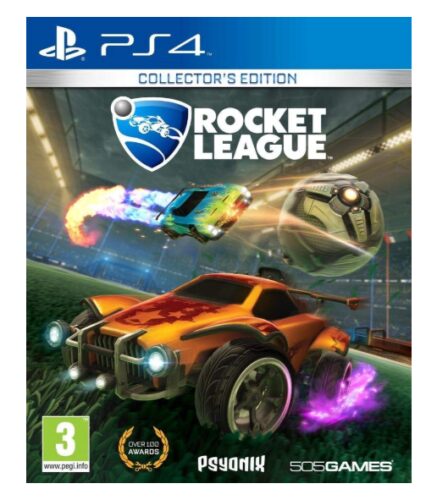 11. Minecraft PlayStation 4
Minecraft is a top rated PS4 game that is perfect for letting kids imaginations become reality. This high quality game is the best building and creating game available and will be enjoyed by all of the family. Suitable for kids 10 years old and above, this PS4 version allows bigger and better designs than before. Previous editions of the game can also be imported into this version for gaming continuity. Once your kids have built their ideal world, they can enjoy exploring, but watch out for the monsters that come out at night. Enjoy more quality family time with this great family game that everyone can join in and play.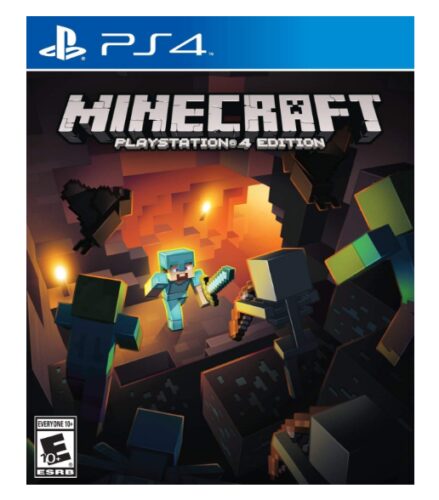 12. Crash Team Racing Nitro Fueled
One of the best kids racing games out currently is this Crash Team Racing Nitro Fueled PlayStation 4 game. A great revamped version of the original Crash Team Racing video game with the classic features included, alongside exciting extra tracks and karts, providing many hours of long lasting fun. There are many different modes that the game can be played in and plenty of great extra features to unlock throughout the game. Using the online mode, race against other players in this highly competitive game to beat the score board. A much loved game that will not disappoint Crash Team Racing fans.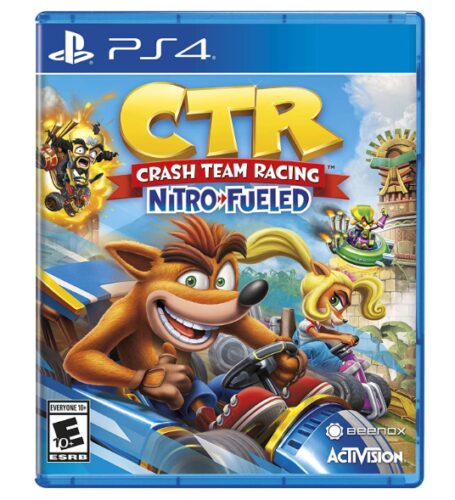 13. Little Big Planet 3
This Little Big Planet 3 PlayStation 4 game is the perfect family game that is the best PlayStation 4 game for kids 6 to 10. A great imaginative adventure game has returned with the original much loved knitted sackboy character along with many new friends. Enjoy exploring the Little Big Planet with its endless levels that have been hand created by other players or create your own ideal level and bring your imagination to life. There is the option to join the online community to play or this PlayStation 4 game can be played offline. A great game for 1 to 4 players that kids of every age can get involved with.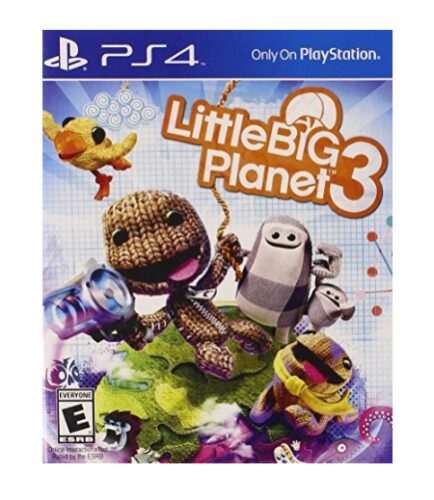 14. Kingdom Hearts III
A great fantasy battle game that incorporates all of your kids favorite movie characters, this Kingdom Hearts III PS4 adventure game will provide hours of entertainment. Suitable for kids over the age of 10 years old, they will enjoy battling with evil force Heartless. Play alongside much loved Disney and Pixar characters to protect the universe. There are many exciting challenges to complete, as well as 20 Disney themed mini games, providing enjoyment for every kid. A great 1 player game to enjoy with many features to unlock throughout. This game with its fantastic characters and spectacular spells would make a great gift for any adventurous kid.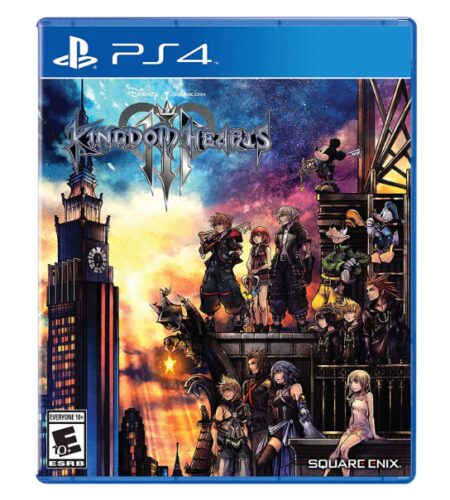 15. Trackmania Turbo
Trackmania Turbo is a fast paced PlayStation 4 racing game that all kids will enjoy. With 200 exciting tracks to complete each with unique features this game will provide hours of entertainment, while you try to become the master of the track. There are 5 difficulty levels throughout the game, making it easy for someone to learn how to play but challenging enough so that players keep coming back for more.
Enjoy the 4 different game modes and the 4 different track environments to give great variety to this game. Once your kid has mastered the tracks why not build and create your own that can be shared with the rest of the Trackmania Turbo Community? A great car game that all ages of kids will enjoy.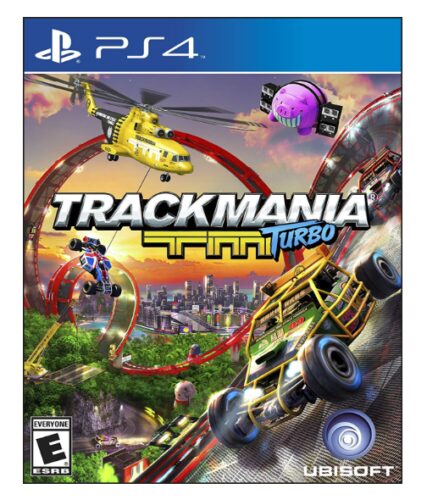 16. NBA 2K19
If you are looking for a sporty game with a different then NBA 2K19 is ideal for you. This basketball game will enable all kids to be introduced to the world of basketball and is one of the best PS4 games for boys. Through playing the game each player can unlock new skills and moves to become the ultimate basketballer. There are also different modes that the game can be played in for added excitement, from street matches to story mode. This game is suitable for kids of all ages and is perfect for any young basketball fans. With the additional option to play with the online community there are hours of fun to be had playing this game.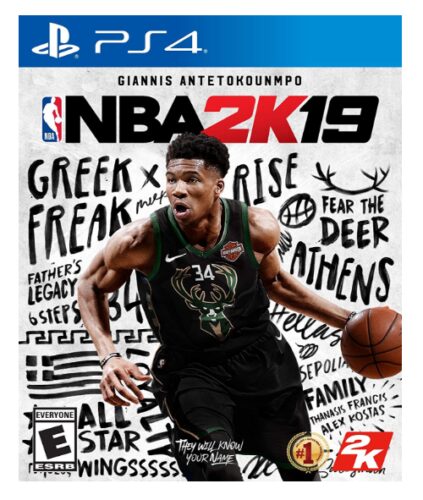 17. Cars 3 Driven to Win
If your kid is a fan of Cars 3 the movie then the PS4 game Cars 3 Driven to Win is the game for them. With over 20 characters to play as, including everyones favorite Lightening McQueen, and each one customizable, then your kids favorite character is sure to be present. There are 20 tracks to master each with a setting from the film, making it appealing to all Cars 3 fans. This is a top of the range racing game that really tests every players skill and ability. With an exciting multiplayer option the whole family can join in and enjoy the best PlayStation 4 game for 8 to 12 years old kids.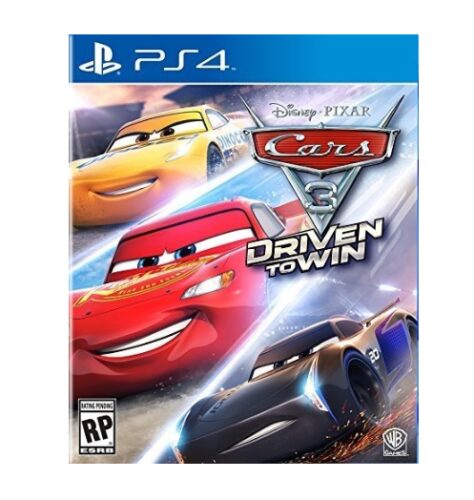 18. Moss PlayStation 4 Game
This Moss PlayStation 4 Game is a top of the range virtual reality game that the whole family needs to try. This fantastic game has high quality graphics that accompanies a magical story. A great single player game that introduces the player to an enchanting world which they can interact with and join in. Anyone who enjoy puzzles will enjoy this game and all players will love all the characters that they meet while exploring this new and exciting world. To get started with this game VR equipment is required. This game is suitable for 10 year olds and above making it the perfect game for older children.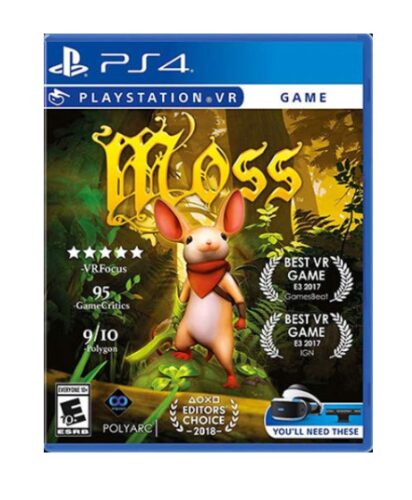 19. Fifa 19 for PS4
The perfect game for all football fans is Fifa 19 for PS4 that will allow players to experience top level football. With different game modes that give players the opportunity to play UEFA Champions League matches, or to play in career mode or story mode. A game with great variety that all kids will enjoy playing and developing their football skills. This game will allow kids dreams to become true as they play as their favorite characters, which will inspire them in everyday life. The best of the ps4 football games that will provide hours of entertainment.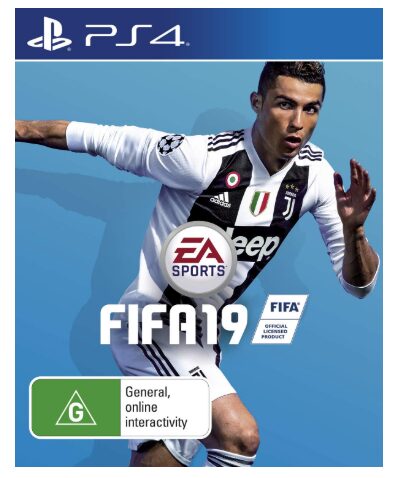 Best Overall Buy
Our best overall buy is the PlayStation 4 game Minecraft. This game is one of the best PS4 family games that every member of the family can get involved with. It is perfect for developing your kids imaginations as they create new buildings and explore new worlds. This game can incorporate the previous Minecraft version if you have already played this game or also allow you to start from the beginning. A lovely family game that encourages quality family time.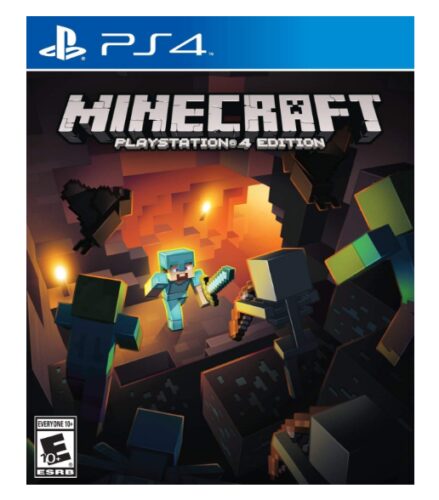 Best Budget Pick
Just Dance 2023 is our best budget pick as it is a great game for getting your kids active. It is suitable to play at any time and will also make great party entertainment. With all of the latest chart songs, your kids will enjoy joining in with the latest version of this popular game. The exciting 6 player option means that the whole family can play together for added fun and laughs. A great value kids game PS4 has produced to perfection that every kid will enjoy.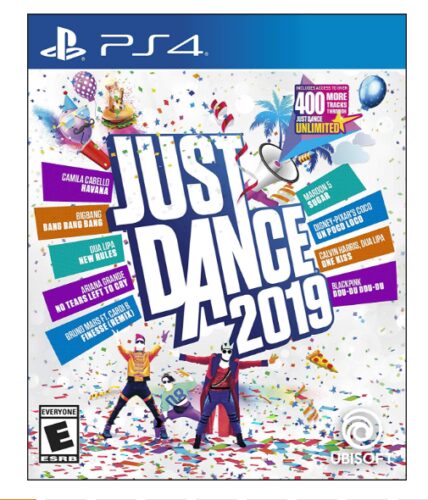 Best PS4 Minecraft Games for Kids Who Love Minecraft
Minecraft is considered one of the best PS4 kids games ever, but there are other games that your child will enjoy if Minecraft is their favorite. Lego has produced a great range of games with various themes based on popular movies. These games enable the player to build impressive Lego structures that follow well-loved storylines. Any kids adventure PlayStation games would make the perfect option for any Minecraft fan.
PS4 Fortnite Games for Children Who Like Fortnite
There are many games that kids will enjoy if they like Fortnite. Moss is a great interactive game that will have all kids captivated as they play through the puzzles and fight battles. This is a magical 1 player game. Alternatively, there are battle games such as Kingdom of Hearts III that incorporates Disney and Pixar characters into an exciting battle game as they fight to defect the evil force.
Who Has Most Games for Kids Xbox1 or PS4?
Both Xbox1 and PS4 have a great range of kids games that are suitable for all ages. The PS4 has a top of the range kids selection that features the latest releases and most up to date games that kids will enjoy playing. The PS4 console would be a good option for kids with its extensive suitable game range.
Which Game System Has More Games for Kids PS4 or Wii U?
Both the Wii U and PS4 has a wide range of games suitable for Kids. The PS4 VR equipment also allows interaction with certain games, meaning that both gaming consoles have the latest technology available. The PS4 also has a great range of recent releases, which are popular kids games.
What PS4 Games are Safe for Kids?
The PS4 rating system found on each game, indicates which games are suitable for kids by being labelled suitable for everyone so are ideal games for kids under 5. Games that are rated suitable for 10 years and above may contain mild violence or mild language but are still suitable for older kids.
What Kids Playstation 4 Games are Good for Age 3 to 8 Years Old?
Games for kids under 10 have an ESRB rating suitable for everyone and these games are ideal for the ages 3 to 8 years old. You can be certain that these games do not have violence in them or any themes that are not suitable for young kids as they are often suitable PS4 toddler games.
Before you go, take a look at these games suitable for children: