In this VTech kidizoom cam review we look at some of the best kids action cameras in this range, and we break them down into age ranges to make it easier to find the perfect camera for your child.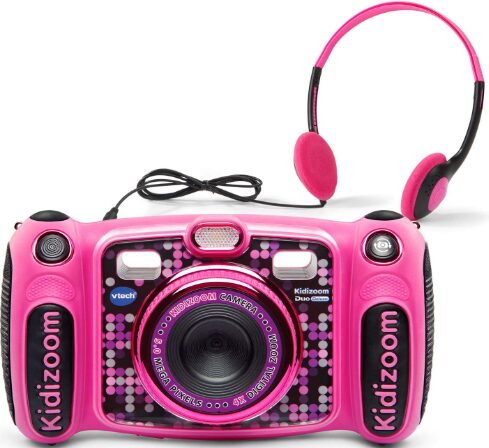 Vtech cameras are some of the best kids digital cameras you can find, and if you're looking for something to get your little one started and on the road to being a great photographer, this line is a great place to start.  Kidizoom cams are not only great cameras in their own right, but they are also specially made for your children to use, and very intuitive designed so your child can get the hang of everything without having to worry about all the complicated settings and specs of an adults camera.  Plus, they have many fun features built in, such as special effects and voice recorders, making this camera a creative and educational toy for them.
Considerations: Why buy a digital camera for kids?
With all the advancements in camera technology, there has never been a better and more affordable time to help your child get into digital photography.  While most people think of cameras as something for adults, getting a kidizoom cam for a child even as young as 5 or 6 years old will help them develop a number of different skills in a number of different areas, as well as providing with a fun and engaging hobby which will encourage them to get outdoors in order to get some brilliant shots. While there are other brands of kids cameras out there, we recommend Vtech for the following reasons:
Your children can hold them easily
They have automatic and easy settings to use
They are very durable
They automatically shut down if left on, saving battery life
They have great technology inside them
they are proper digital cameras, not toys or imitations, and they will be a great starter camera to learn digital photography on.
Educational benefits for kids using cameras
Some of the positive benefits of children using vtech cameras are:
Encouraging creativity Photography is a very artistic pastime and a good technical skill, brilliant for inspiring young minds to use their creativity.  Whether it becomes a full-time occupation in the future or just remains a hobby,  a kidizoom toy camera will set them on a lifelong love with photography that gives them a chance to express themselves and make beautiful creations.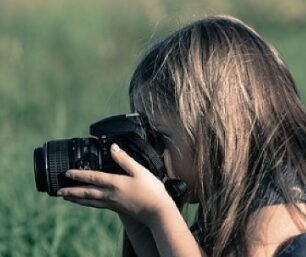 Learning about technology While the kidizoom cameras are very easy to use, they will still inspire your child to learn about the technology within, such as the different exposures and lens sizes.  Learning about what effects changes these have on the photo is fascinating, and a camera for a 5 year old is a great place to get them started with thinking about technology.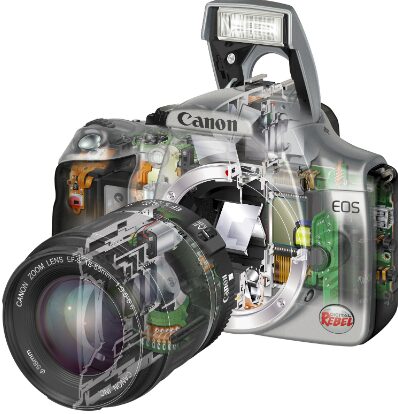 Using computer programs Through using the kidizoom apps to edit and enhance their photos, your kids will be learning worthwhile skills about how to use computer programs.  These could help them out in the future if they want to use Photoshop or other professional editing software.  And its always great to know they're not wasting their time on video games.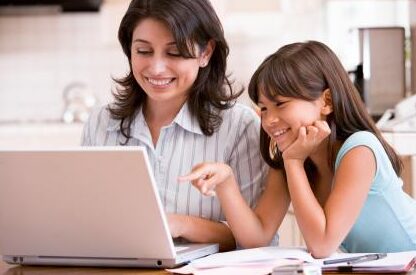 Gets them active and outdoors All parents know that it can sometimes be a bit of a struggle to get your children out of the house and out into the fresh air.  Not so with a Kidizoom cam! Whether its taking them to historical sites, beautiful forests, or even just having them explore the neighborhood or their garden, digital photography is a brilliant way to get your little ones exploring outside.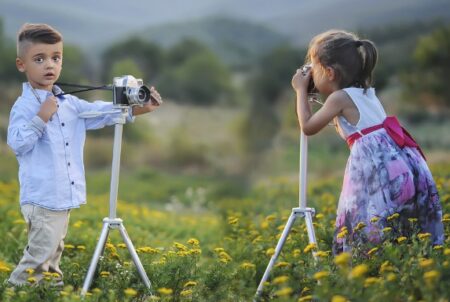 Fun for the whole family A Vtech camera is something that is going to bring joy to your whole household.  Your kids will love sharing their photos with their siblings and parents, and it'll be wonderful to share them with the grandparents when they come to visit.  Also, the brilliant thing about digital photographs is that they will last forever, and your kids will love looking back at their photographs once they are all grown up.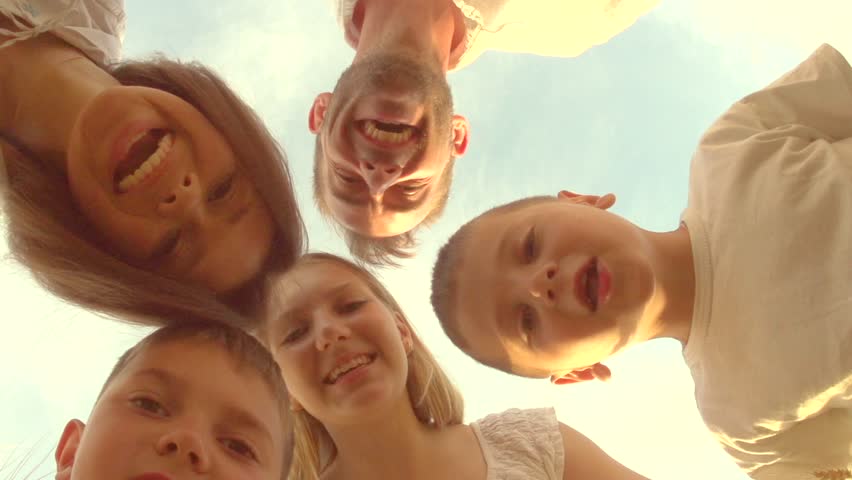 Types of Kidizoom Cameras
Kidizoom Duo Cameras
Also known as the Vtech Selfie Cam, these cameras are made with modern families in mind, as they have both front and rear cameras so your kid can take some great photos out the front and also some crazy selfies out the back!
Kidizoom Connect Cameras
These neat little cameras or made with toddlers in mind, as they are some of the simplest models Vtech make, and they 'connect' to the Vtech Learning Lodge, which is a cool online resource with downloadable apps and features to help your little one get to grips with photography in a fun way.
Kidizoom Action Cameras
These cool little cameras are designed for life on the go.  These come with two stands that allow the action cam to be attached to bikes, go-carts, skateboards and the like. so your child can take some crazy movies and photos with this thing, and it makes the perfect accessory to take on holidays, hikes or camping trips.   What is super cool about these is that they come in a Vtech action cam waterproof case, so your child can take photos underwater with them!  So if your child is a bit on the wild side, one of these cameras might be a perfect birthday or Christmas present for him or her.
The review: the best Vtech Kidizoom cameras
For 5 years old and under
VTech 80-193650
This brilliant Vtech toddler camera is perfect for a youngster to take their first steps into the world of photography.  Despite being made for toddlers, this action cam is a serious machine, taking real 2.0 mega pixel photos and having 4X digital zoom. It also lets them explore their creativity with a number of inbuilt effects, some static and some animated!
This neat little camera also comes in blue or pink, making it a great digital camera for girls and boys.  It even has some built in games.

Kidizoom Spin and Smile
Another great model in the Kidizoom line.  The Spin and Smile model has all the same great features as the other Kidizoom cameras.  This one, however, is designed with two big handles on either side so your child can easily spin it around and take some crazy self portraits, making it an interesting alternative to the selfie cams.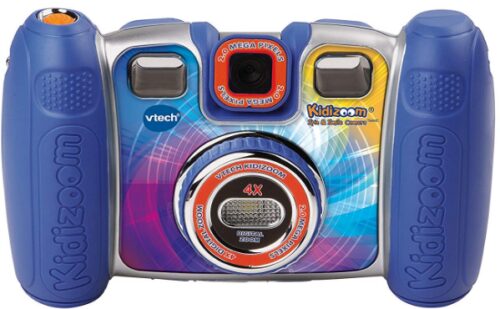 Kidizoom Camera Connect
The Kidizoom Camera Connect is another great choice for a starting camera for your little photographer. Watch your child's creativity come alive with this  1.3 megapixel kids' camera  with 4x digital zoom. This kids camera also has special built-in photo effects and even record video movies with sound.
This is simple and intuitive, making it a great toddler camera, and they'll have become the family photographer in no time with the kidizoom connect.  Best of all this connects to the VTech Learning Lodge for extra downloadable apps and features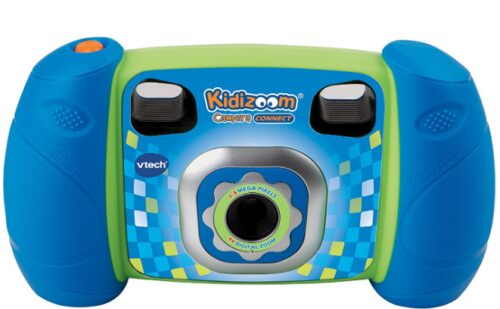 For 6 years old and over
Vtech Duo Camera Selfie
This vtech kidizoom action cam in pink has been specially built for modern kids. The kidizoom selfie cam is perfectly kitted out for the 21st Century.  This great kids camera has some pretty impressive specifications underneath its cute casing, and it is packed with interesting features that will appeal to both parents and children. It has both front and rear cameras built in, letting your kids take great shots and cheeky selfies, and other cool features like built-in games and voice effects. This thing even has tools for stop frame animation.
Parents will also love that it has parental controls to limit play time, and it shuts off after three minutes of inactivity to preserve the batteries.  This model is currently the number 1 bestseller on Amazon for preschool cameras, and as its an online exclusive, you won't be able to get it anywhere else!  This is a very versatile camera for kids, and your children will treasure it for years to come.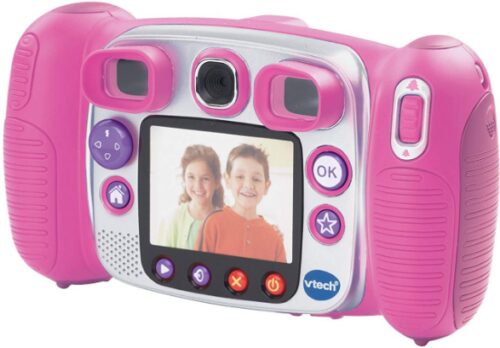 Vtech Action Camouflage
The action camera from Vtech is a great choice for hands-on kids as these things built for adventures.  Not only are these very durable and sturdy, but they come with two mounts so that they can be attached to bicycles, skateboards or anything else you can think of.
Best of all, this comes in special waterproof cases that will protect the camera in up to 6 feet of water.  So not only can your children play at being marine biologists, you can be confident that, no mater where their adventures take them, the camera won't be damaged.  This kids action camera will make an excellent holiday gift and is especially recommended for adventurous and nature-loving children.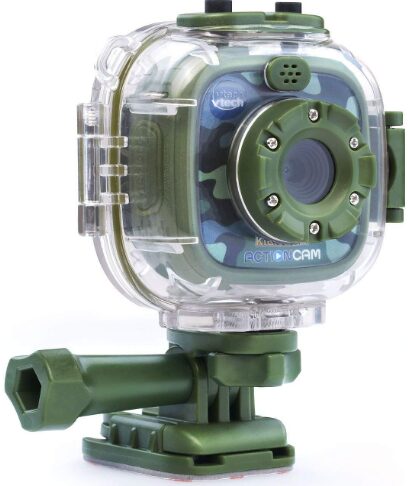 Kidizoom Action Cam, purple
Just like the normal action camera, this one comes in a cute purple color scheme, making it a great digital purple action camera for girls.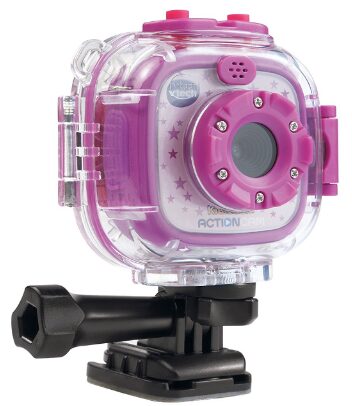 Action Cam 180
This special edition camera takes things to the next level!.  The Camera swivels on 180 degrees, making it a brilliant digital camera for kids who want to make home movies and video themselves and their friends doing skateboard stunts or crazy bicycle jump.  Your child might be the next big extreme sports film maker with this nifty Kidizoom video camera.
Like all the other kid zoom action cams for Vtech, this comes complete with the waterproof and weather resistant case and attachable stands. This camera also has two games and one augmented reality feature built in, just in case they ever get bored of taking photos and videos (although trusts us, they won't).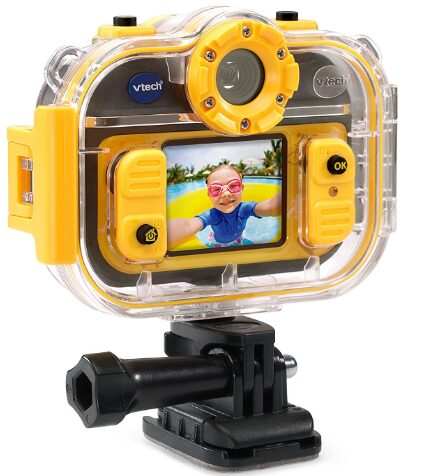 Kidizoom Selfie Deluxe
This Vtech Kidizoom Action Cam in purple is a really cool camera. This camera is versatile and a great choice for older children! 5.0 Mega pixels camera in the front and a VGA in the back, this is great for taking high quality photos or switching round for cute selfies. It also has dual view finders, 4x digital zoom, built-in auto flash, so older children and teenagers will love the options this selfie camera gives them. Also included is a special Photo Optimization feature.
What really makes this cool Kidizoom pink camera stand out is its built in mp3 player and speakers.  it even comes with headphones, so your child can listen to their favorite songs as they take their masterpiece photographs.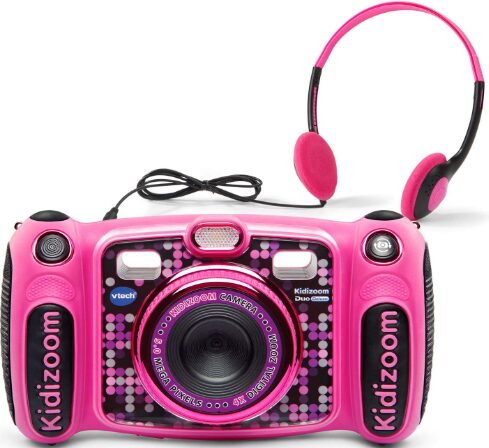 Handy Vtech Action Cam Accessories
Once your kid has a Kidizoom cam, they will definitely love using it every chance they can get.  So if you're kid has one and your stuck for ideas for birthday or Christmas gifts, here's a few suggestions of some cool Vtech accessories made specially for these amazing cameras.
Vtech Head Strap
Whether you kid wants to get a first person view of their crazy bike rides or take this camera spelunking, this cool head strap for Kidizoom Cameras will be a cool accessory to have.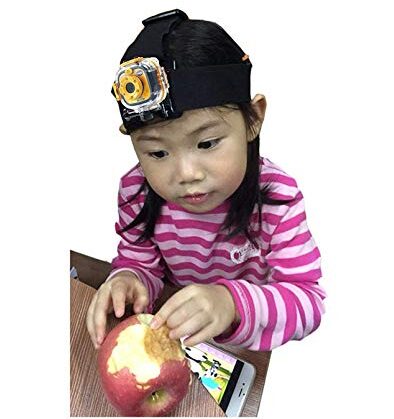 Vtech Chest Strap
Your kids will want to take their action cameras everywhere, and this handy chest harness will let them do just that!  This will be brilliant for kids who want to make a video but also keep their hands free and is great for activities like climbing .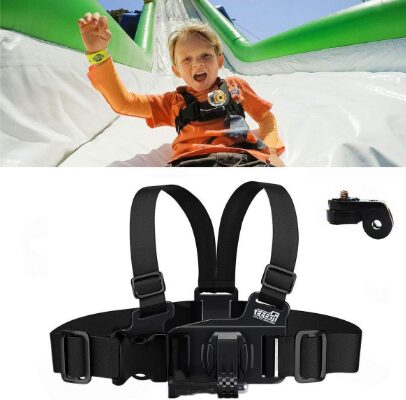 Spare Vtech Action Camera Waterproof Case
The vtech kidizoom action cam case is very sturdy and will easily withstand normal use, if you child is too rough or reckless with them, the case could crack.  We've got you covered though! Spare and replacement cases are thankfully available, and although you'll probably never need it, you'll be happy to know they are there.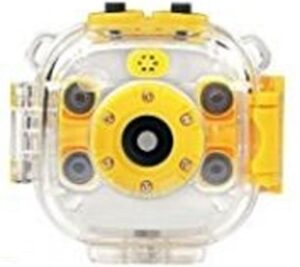 Our Top Pick for 5 years old and under
If you want to buy your toddler or preschool child their first Vtech digital camera, we fully recommend the Kidizoom Connect.  Although it looks like a toy, this is a real 1.3 megapixel kids' camera with 4x digital zoom, so your child will have something age appropriate yet powerful enough to take some brilliant pictures.
Best of all, this is specially designed with toddlers in mind, so its effects and special features are all simple enough to use and very colorful.  Plus you can connect it to the online Vtech Learning lodge to download new apps and features, adding to an already impressive package.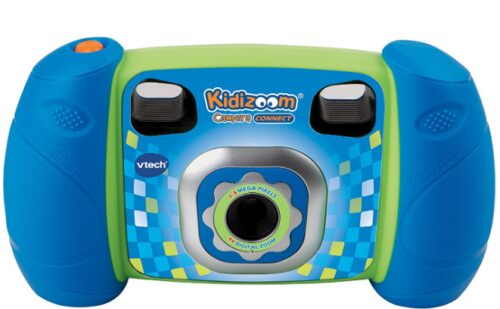 Our Top Pick for 6 years old to Teenagers
For older children, we really have to go with the Kidizoom Action Camera.  As you know, older children and younger teenagers need something with more features and more applications to hold their attention, and this kids action camera is just that.  Not only is it a brilliant digital camera in its own right, it just has so much potential with its stands.  They will love making videos with this attached to their bicycles or go-carts, and the fact that these cameras are waterproof and weather resistant means that they can take them just about anywhere.
Whatever you kids want to do, from making exciting bike and skateboard movies to breathtaking underwater pictures, even just snapping the family group photos at Christmas, the vtech kidizoom fun cam can do it all, as their own imagination is the only real limit to enjoying themselves with this amazing Kidizoom video camera.