Prepackaged with everything you need to complete several experiments, science kits are a fun and innovative way for kids to discover the joy of science. Extremely convenient for parents too, they are "plug and play" right out of the box requiring little or no extra set up for parents. Parental supervision is always encouraged, plus it allows you to spend quality time with your child.
Why Science Kits are Great Educational Tool for Learning
These toys are great educational toys for kids because they are fun to play with. When children are having fun they learn quicker and better. The element of fun makes learning seem like play, and children love to play. By seamlessly blending learning and fun, science not only engages but also entices children to learn.
These experiment kits also engage all of a kid's senses. From reading instructions to handling all of the tubes and materials in the kit, all five senses are being engaged. The more senses you engage in an activity, the higher amount of learning that gets retained in a child's brain. Stimulating all five senses also increases the amount of interest any given child will show in an activity. When an activity appeals to all senses it also appeals to all learning styles.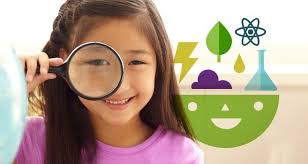 Cool Boys Science Kits
Slime Making Kits
Create an amazing assortment of slime that can do a wide variety of things from stretching to bouncing with slime kits. Offering a wide variety of colors and textures to mix together you can create your unique style of slime. These kits not only offer the science of chemistry to create the slime but also elements of creativity through the addition of color and different items that create texture.
Weather Lab Kits
Build your own weather station and record the daily changes in the weather. Meteorology is one of the most popular sciences as it influences every part of our lives. These kits also let your child conduct experiments on plants to see how climate change can affect the crops that we rely on for food. Explore the incredible world of Earth sciences with kits that provide everything you need to make a weather lab.
Awesome Girls Science Kits
Science of Perfume Kits
Embracing both history and chemistry, these kits can teach the little girl in your life how to create her own designer fragrance. Packed full of tools, your daughter will learn how to make precise measurements and the chemistry that makes fragrances radiate their smells in a bass, mid, and high notes. She'll also be able to explore the history of perfume and how fragrances have been used over the centuries.
Bath Labs
From creating fragrant and fizzy bath bombs to the awesome and time-honored art of making soap bath labs offer your daughter the opportunity to create the very things she loves to use in the bathroom. Embracing the chemistry that's required to make fizzy bath bombs along with Earth science allows your daughter to harness the power of natural botanicals to make fragrances and unique soaps. Not only do these kits offer the joy of activity but they also create a product is fun to use.