It seems everyone is busy restructuring and reorganizing around this time of year. Rex got a second bout of the flu yesterday, so I thought it might be a good time to tackle a messy cupboard I've been putting off since I clearly wasn't going anywhere. Here's the cupboard. Doesn't look that bad? Well….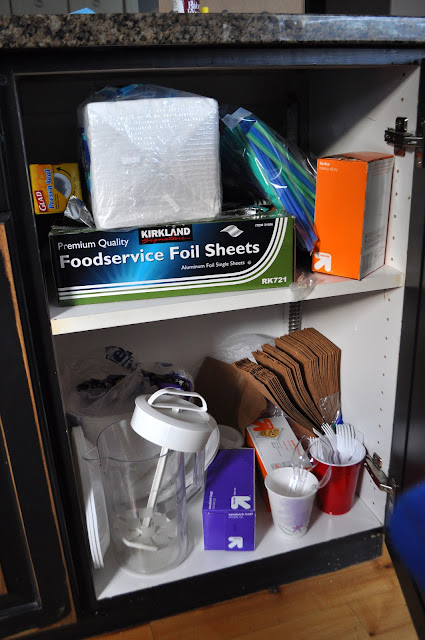 ….all of this was shoved inside of it without any rhyme or reason. (Extra credit: Where are Cheri's feet in this picture? If you guessed, "In her puppy dog sleeper pajamas," then you're right!)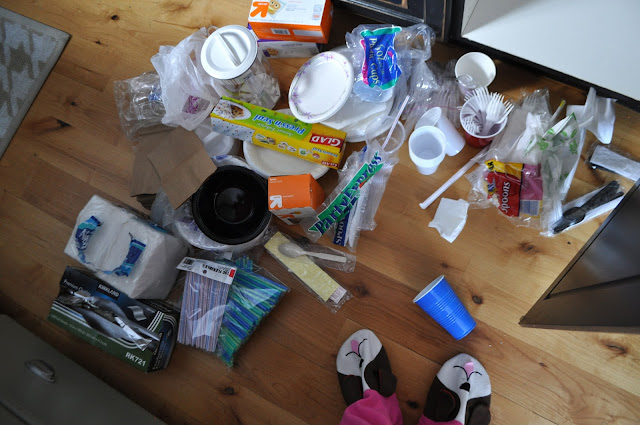 Sidenote: Sometimes I like to keep containers that I think are cool. This dishwashing soap container is super nice so I pulled out the three I've saved and decided they'd be great for my plastic silverware.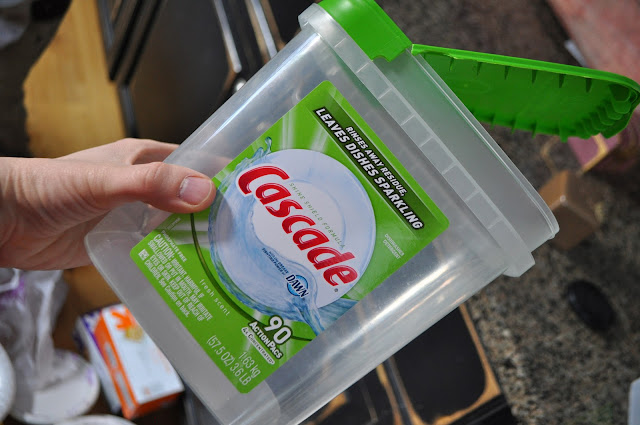 I couldn't really pulled the labels off cleanly, so I made labels (using the Silhouette) to cover the current labels. I cut one for each side and used the cut-out itself on the top and front of the bin.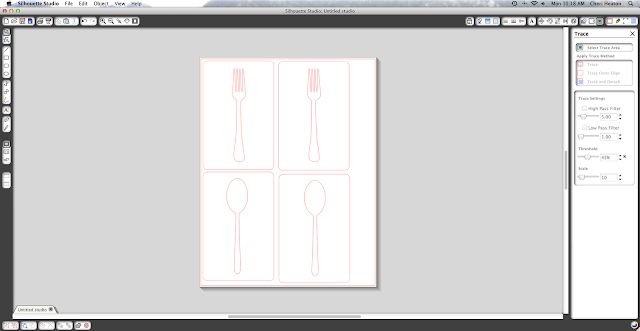 I put a small piece of paper behind the cut-out space so you wouldn't see the label behind it.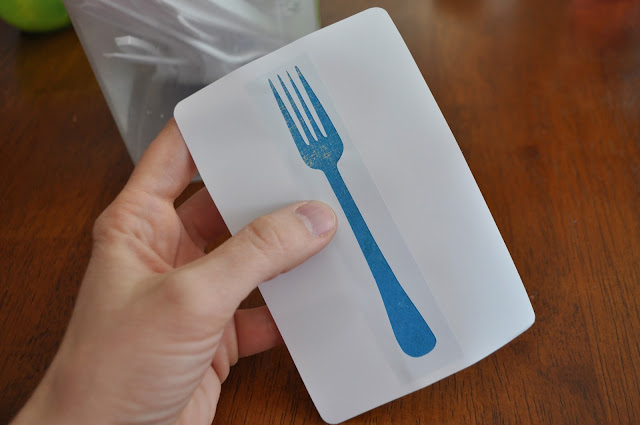 Then I put it over the label.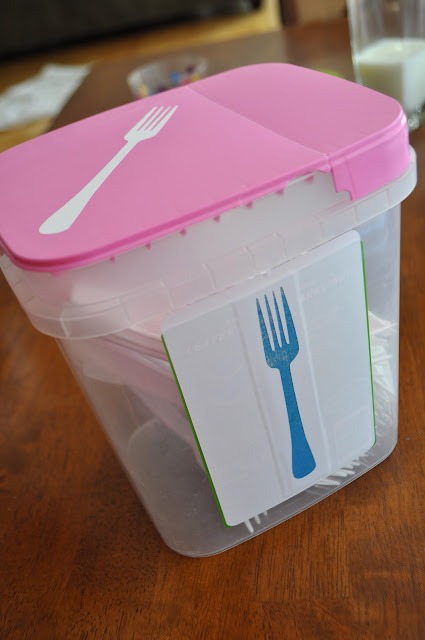 Now the silverware isn't floating all around the cabinet and it's easy to pull out when I need it.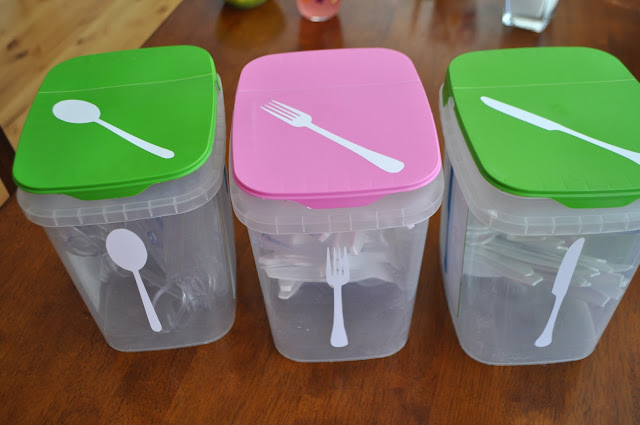 I found a basket for the napkins and stacked the plates together.
My boys got Toms from my mother-in-law at Christmas and the boxes they came in……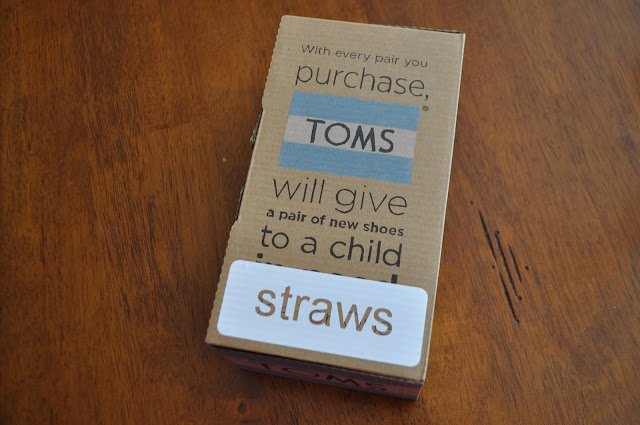 ….were a perfect fit for straws.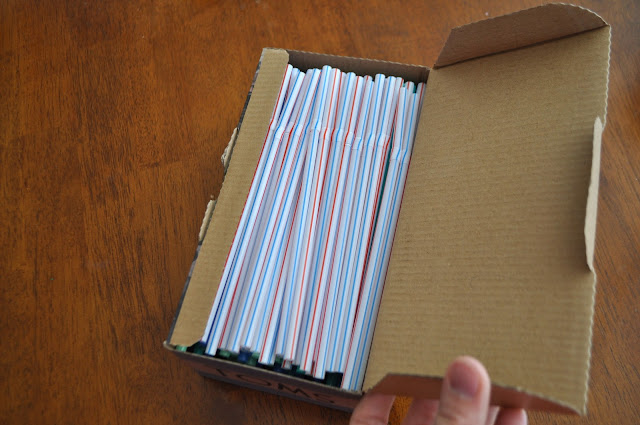 So now everything is accessible and sensibly organized. I get nerdy-excited about organizing an area of my home. I can't wait to get the office turned into the craft room so that everything will have a space.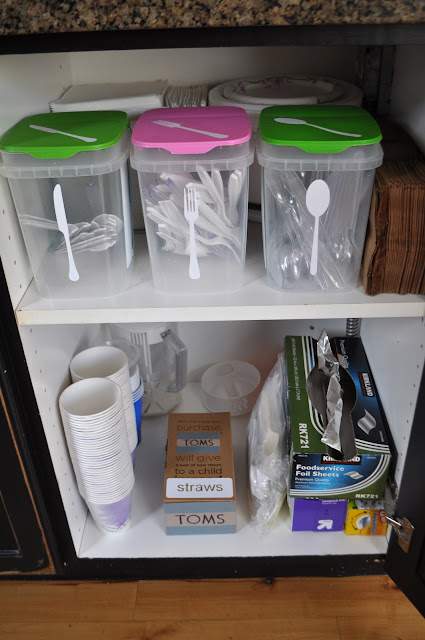 And the thing that makes me happiest is that when I invest some time to get everything to fit and be organized, it's easy t
o keep it that way. My pantry and back hall closet both still look good. Hooray!