I realized it has been a while since I'd posted a boy idea. I kind of get on kicks, you see, and lately, I've been finishing the entryway and craft area, so I've been in home decor mode.
So, one of you mentioned that you also like the less-in-your-face character tees, which are hard to come by. So, I designed this subtle superhero tee.
It's superhero enough to keep kids happy, but less offensive than many of the tees you see in the stores. It showcases his favorite superheroes from the Avengers.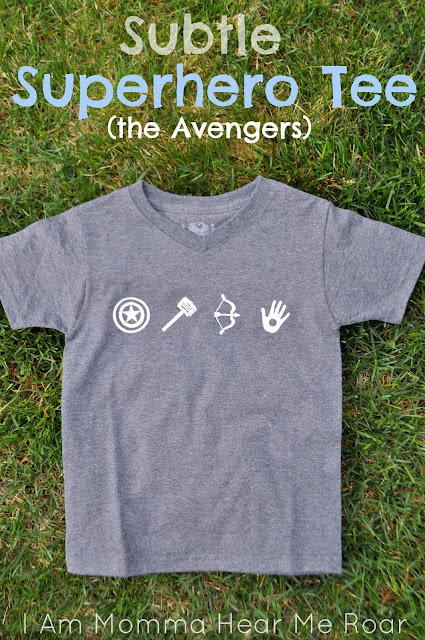 From left to right it's Captain America, Thor, Hawkeye, and Ironman. (Hulk didn't make the cut because he doesn't really have an identifiable symbol.
Alright, so here's how it went down. I scoured the world wide web to round up some images I could use. I gathered them, manipulated them, and changed them to black and white so that my Silhouette could easily make them cuttable shapes.
If you are cutting by hand here's a jpeg you can print out to use. (If you're using a Silhouette you can also save the jpeg and then import the files. You have to play around a bit with the threshold.)

I also added this one to the back of the shirt:

If you want to cut freezer paper with the Silhouette you can find my tutorial on that here. After cutting the stencil I ironed it onto the shirt. If you've never tried freezer paper stenciling, you MUST.
It's crazy fun!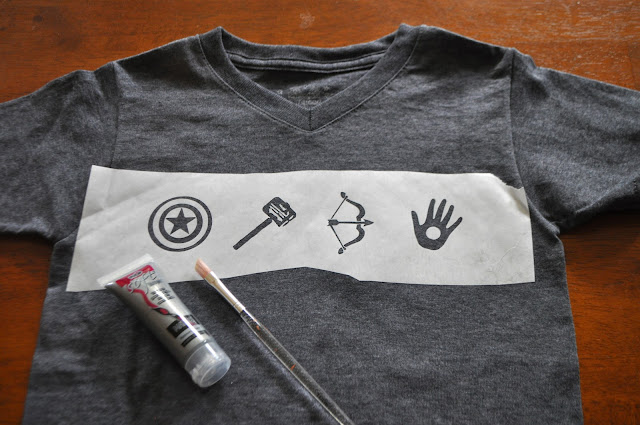 I ended up using silver metallic fabric paint mixed with white to create a soft gray. (Once again, I was trying to keep the shirt more subtle.)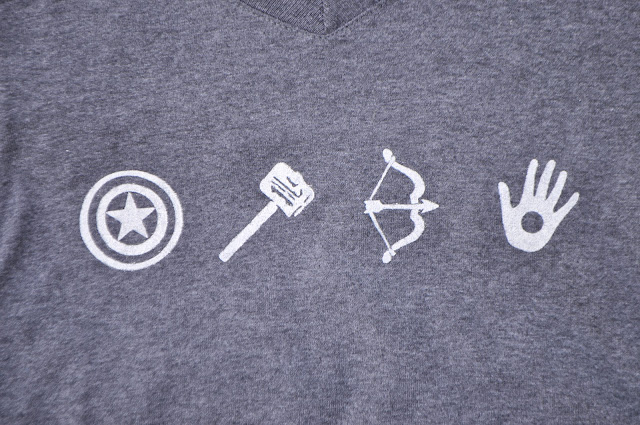 After painting it you remove the stencil and then heat set the paint after it's dry. (Heat setting is done by placing a cloth over the painted area and ironing it for 30-40 seconds.)
And here's the Avenger sign on the back.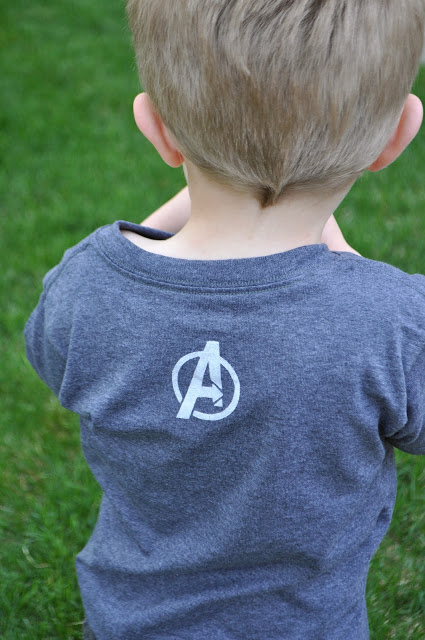 And there you have it. A cool, superhero-inspired tee for a cool little man.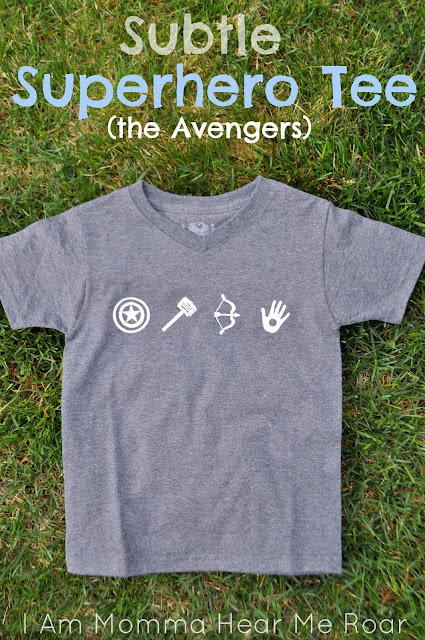 Is anyone else going to see The Avengers this weekend?
Thanks for reading.