Choosing your child's first motorcycle toy can be tricky. There is so much choice, and therefore a lot of things you need to think about when shopping for the perfect bike. Here are 7 things we think parents should consider when choosing a motorcycle for a kid.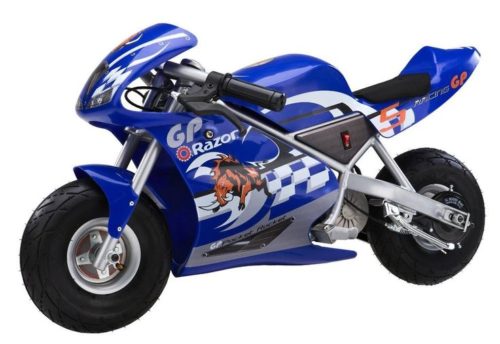 1. Age – How old is your child now, and how long do you want them to be able to use the motorcycle for? Make sure you don't choose something which will be quickly outgrown unless you have other children to pass it on to. However, you should also ensure you don't choose a model which is too advanced for your child. This could be very dangerous if your child isn't able to safely handle the motorcycle.
2. Safety – Think about what safety features the bike has. This links to the point above – make sure there are age-appropriate safety features in places, such as limited speed or automatic brakes. This should be a high-priority when shopping for a toy motorcycle for your child.
3. Brand – This can also be linked to safety. It's generally better to go for a well-known brand when buying a motorcycle for your child. You can guarantee that these products will have undergone rigorous safety testing. Cheaper, knock-off products may look like a bargain but may be dangerous, and could lead to your child having a serious accident.
4. Design – If your child is going to be riding their motorcycle every day, it makes sense to choose something they love the look of. Look for something in their favorite colors, or with extra features like a horn or a radio that they will love. You might even find a toy decorated with their favorite cartoon characters. Alternatively, choose a plain motorcycle and buy some stickers to let your child decorate it to their own tastes.
5. Number of wheels – Many motorcycles for younger children come with three wheels, like a trike, or with stability wheels at the sides as pictured here. Older children will benefit from a two-wheeler, as it will help improve their balance.
6. Accessories – Check whether or not the motorcycle comes with any accessories if desired. Alternatively, you might be able to buy accessories separately, so check what's included in the box in case you need to pick anything else up. You might also wish to get your child a helmet to match their bike, as well as other safety gear.
7. Battery Life – This is another important thing to think about when choosing a battery-operated motorcycle for a child. You probably won't want to choose something which takes too long to charge up, especially if your little one is impatient! Make sure the battery will last an outing too, especially if you are planning to go a good distance from home. You don't want to be stuck pushing a motorbike with a flat battery home! Some models come with two batteries, or you can buy a separate one to take out with you in case it runs flat.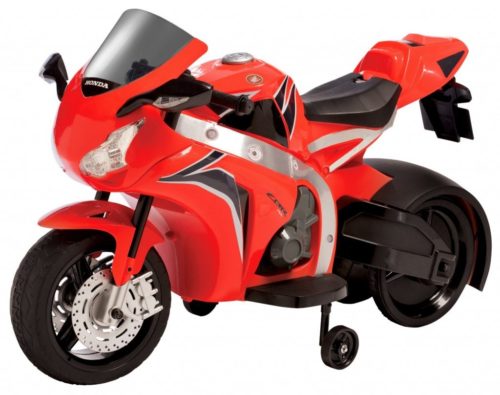 Hopefully, these tips will help you find the perfect first motorcycle for your child. Choosing can be difficult, but it can also be fun if you know what to look for, or if you get your child involved, too.