Back when I purchased THESE nesting tables, the girl who sold them to me asked if I wanted to buy an old projector she had as well.  I thought it was really cool and so I took the tables and the projector home.
I thought it would look pretty in my craft area and then a couple of months later my sister found this lamp on the Anthropologie website.  Their price? $598 (horrid choking noise)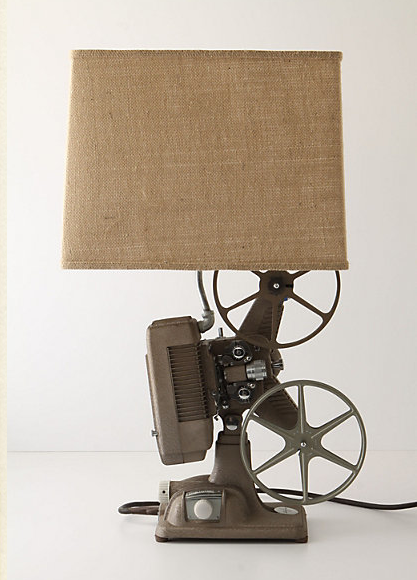 I was enthralled with the idea, though.  My projector HAD to become a lamp.  It had a destiny.  Here is mine now.  (It's currently missing one reel due to my cute boys, but I think it'll turn up soon 🙂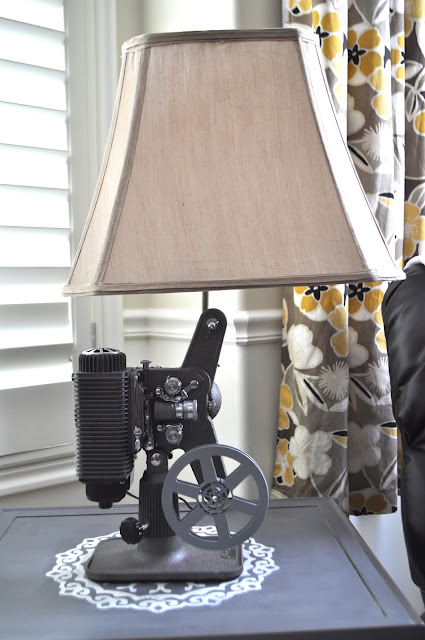 I bought a lamp kit at the Depot.  I am not an expert with electrical things, so I called in some reinforcements.  My Dad took the projector apart and worked some magic.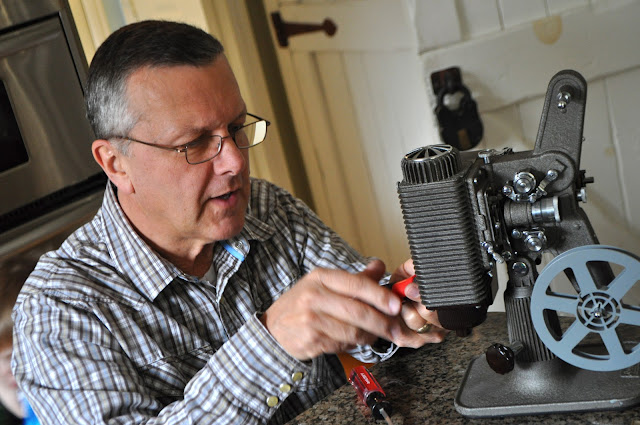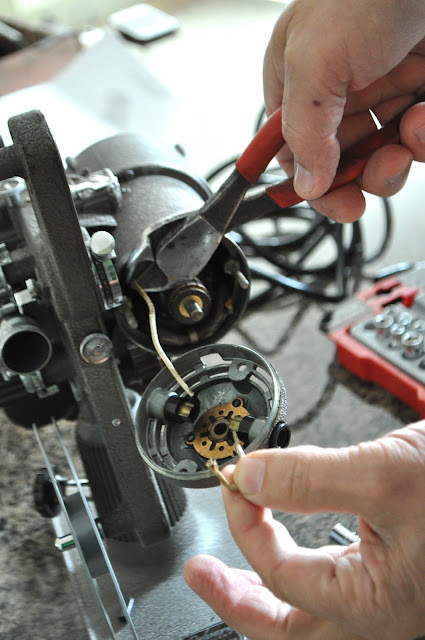 He was able to use an existing hole for the lamp to sit in, but it sat a little too low.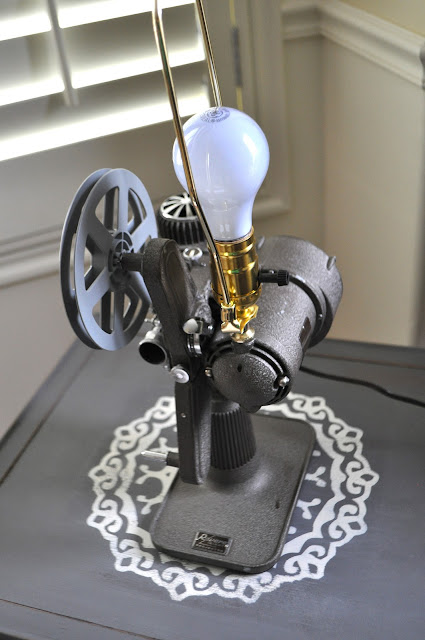 He got a longer threaded pipe to bolt-on, making it the perfect height.  I planned on buying a lampshade, but my mom said she had a few she wasn't using.  One of them was the right color and kind of square-like and I really liked it.  It reminded me of the shade on the inspiration lamp.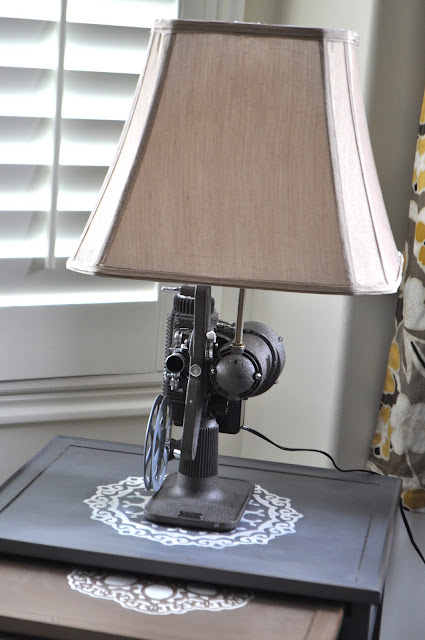 And my dad even made the cord come right out the back nicely.  Yay!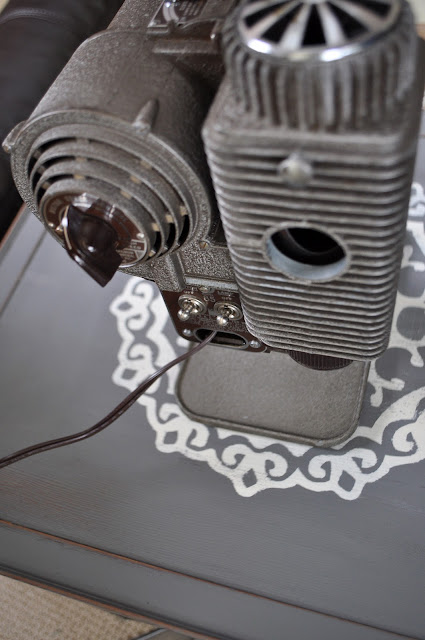 I love how it looks on the nesting tables. I also like that it's a totally unique piece….but not a $600 one 🙂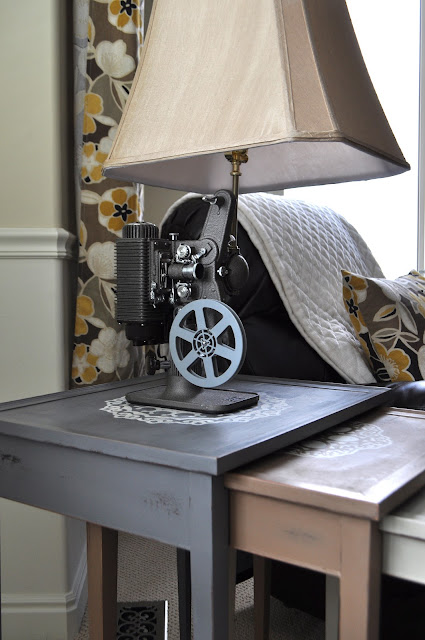 I have a couple more fun projects for this new crafting space that I'm really excited to share.
Thanks for dropping in.