While your child is constantly interacting with the world and learning things all the time, educational or STEM toys (Science/technology/engineering/math) are extremely important for their development.
Children learn the most when they get to do 'hands on' tasks, free play and exploration, and giving your child educational toys is a brilliant way to help with this as they combine fun with learning.  Although they are no substitute for interaction and guidance from parents, good educational toys can enhance intellectual, social, emotional, and physical development.
However, the market for these learning toys is really over-saturated, and with so many products claiming to turn your child into a little genius, its easy for parents to get lost and confused when it comes to finding the right educational toy.  That's why we are really happy to share with you our tips and suggestions for buying the best learning toy for your child.
Types of Educational Toys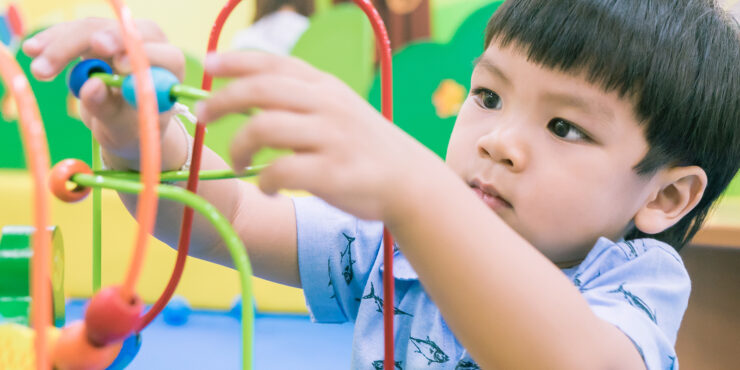 Educational toys have actually been around just as long as toys themselves.  The oldest toys found by archeologists in Rome, Egypt and Greece were dolls and toy bows and swords.  Girls would learning about parenting through the dolls, and boys would learn about hunting and fighting from their toys.  However, things have advanced a lot since then, and educational toys are designed with modern scientific design for the modern world.  Some of the main types of instructive toys are:
Shape blocks – Ah, the old classic.  These toys have been around for as long as any one can remember and for good reason. Kids not only have a real blast putting the right shapes into the correct places; it helps their young minds get a grip on spatial thinking, motor skills and geometry.
Music and listening toys – Any toys which use music or speech to play games with your child will help with their brain development.  Even simple electronic toys which teach dance moves and signing can really stimulate their young minds.  This can also be a great foundation if they want to get some real instruments later on.
Interactive toys – As children get older, they are ready for more interactive development toys.  These come in all shapes and sizes, for mini electronic computers to talking robots.  These days, you can also find some great apps for tablets and smartphones to help children learn.
Building and construction toys – Another great traditional set of toys which help with STEM learning. A simple set of building blocks or building toys will teach them about geometry and shapes, as will as develop their motor skills and hand eye coordination.  Plus, your kids get an amazing toy to play with once they are finished building.
Puzzle toys – From little toddlers right up to teenagers, there are a wide variety of puzzle toys especially designed to test their intellect their intellects in a fun and challenging way, and they're not all just jigsaw puzzles!
Interactive books – Not all educational books have to be in the classroom!  However, rather than the stuff old text books they might find in school, a good interactive book will be packed full of fun activities and games that also help them learn.
What Makes a Good Educational Toy in 2023
The best development toys are specially designed to target developmental milestones for different age groups.  Let us break it down for you.
Baby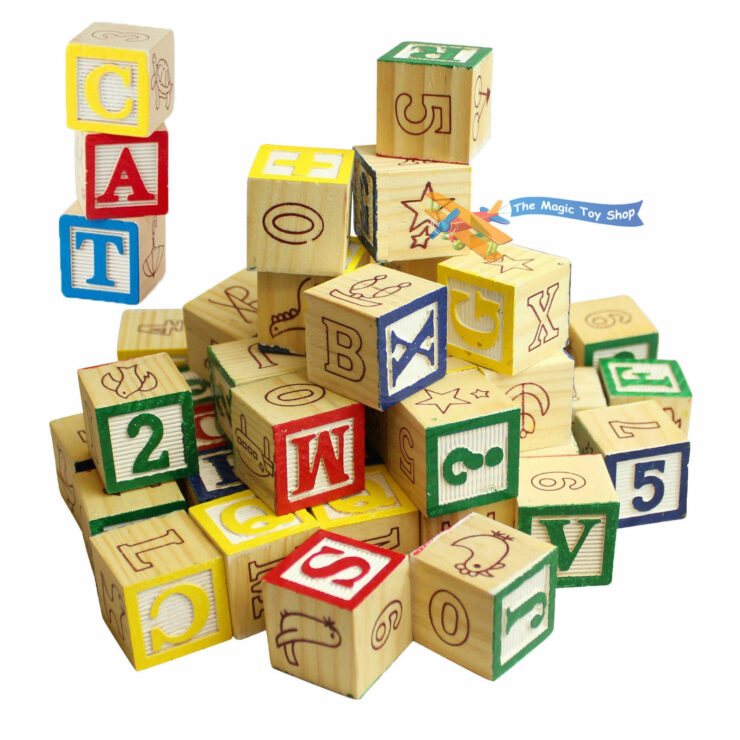 They really never are to young to begin learning, 0 – 6 months old babies is a great time for them to begin.  In finding an educational toy for babies, your looking for something very simple.  For example, a simple set of wooden blocks will enable to grasp some of the basics of science (i.e. that things fall over or can be put on top of each other) and will help with their motor skills and hand eye coordination.  Other early learning toys, such as things with light up effects or buttons which play music and sounds, will not only entertain them but also help teach them about cause and effect.
Toddlers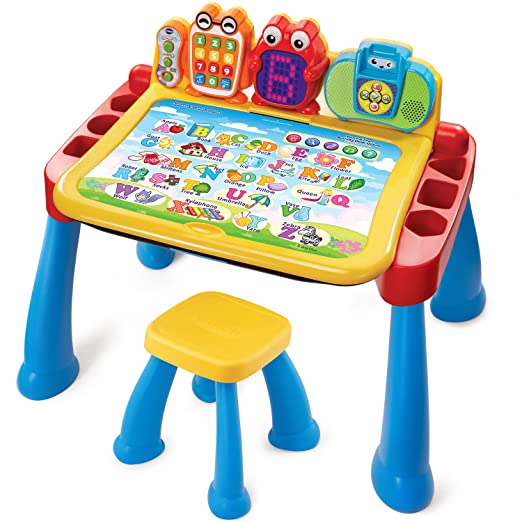 Rapid development occurs between 1 to 3 year old, and as such you'll want some educational toys that match this development.  Bigger and more complicated building blocks, such as Duplo, will be a good start.  This age is also good for starting them with interactive activity sets and books to stimulate their growing minds.  It is also  good age to give them toys which help them imitate adults, such as a play doctor kit or play gardening tools.
Its a good idea to think about getting something that teaches colors, the alphabet and simple words for toddlers, as this will be a good head start on the learning they'll get at kindergarten and school.
3 to 6 Year Old Kids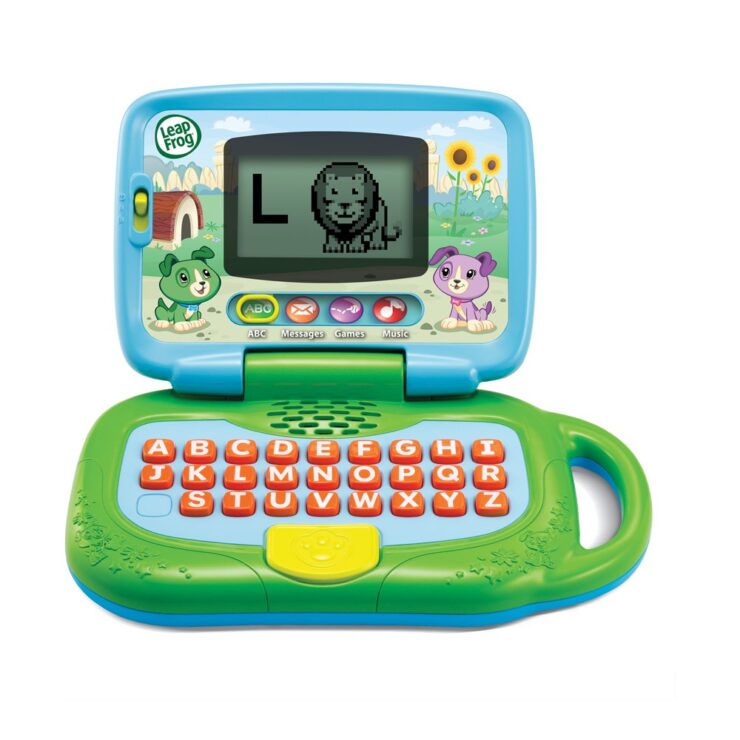 Once your kids are are at around 3 or 4 years old, they'll get a lot of benefits of playing with more complex building sets, such as those which have gears, wheels and moving parts.  They may also like to play with magnetic building blocks, as these can make some gravity defying and super cool constructions.  Many kids this age will also enjoying building model toys, like planes and cars.
Manufacturers also make some really cool electronic puzzle toys and toy computers for this age group, which can further stimulate STEM learning.
7 to 9 Year Old Kids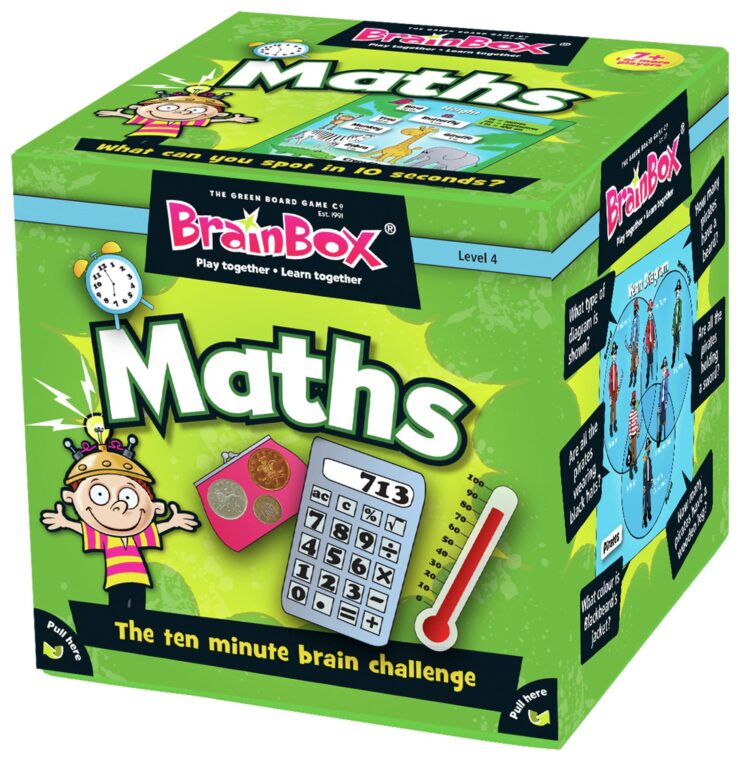 The hardest part about finding a learning toy for an 8 year old is getting that balance right of finding something that's not too simple yet not to difficult.  They're in that transitional phase where they're not quite teenagers, but they are definitely not little kids anymore.  What is cool about buying learning toys for this age group is that they can really take advantage of technology at this age, and you can find lots of neat interactive gadgets and interesting apps for them to use.  Its also a time when they are learning more complicated skills and subjects at school, so why not find something which complements that like a cool math toy?
12 Years Old and Above
The biggest problem with picking a learning toy for someone in this age group is the choice you are going to have.  If you're looking for an educational toy for your 13 year old, we recommend something that ties into their interests and what they are studying in school.  You can find all kinds of cool science toys and kits, or robot building sets, and some really amazing gadgets like microscopes and telescopes, even toys which teach them how to make stop motion films.
14 year old are even learning to play with toy drones these days!   However, it doesn't all have to be super technologically advanced.  You can also find some wonderful arts and craft based toys for older teens which stimulate their creativity and let them express themselves.
Reviews: We'll help you make the right choice
Best for 5 Years and Under
1. Vtech Activity Box
Exploration and intuitive learning comes with every side of this great early learning toy. With five different sides for your little one to play with, this neat little development toy is packed with buttons lights and sounds which teach animals, shapes and musical instruments.  Your little tot will just love the many different songs this cool box plays. It also helps encourage children to crawl, as its motion sensors will play sounds and lights when it detects movement, so you can but it a little bit away and your toddler will want to crawl after it.  
You can buy this cube confident that it is made of high quality and non toxic plastics, and it has been designed to withstand any punishment a toddler can throw at it. All in all,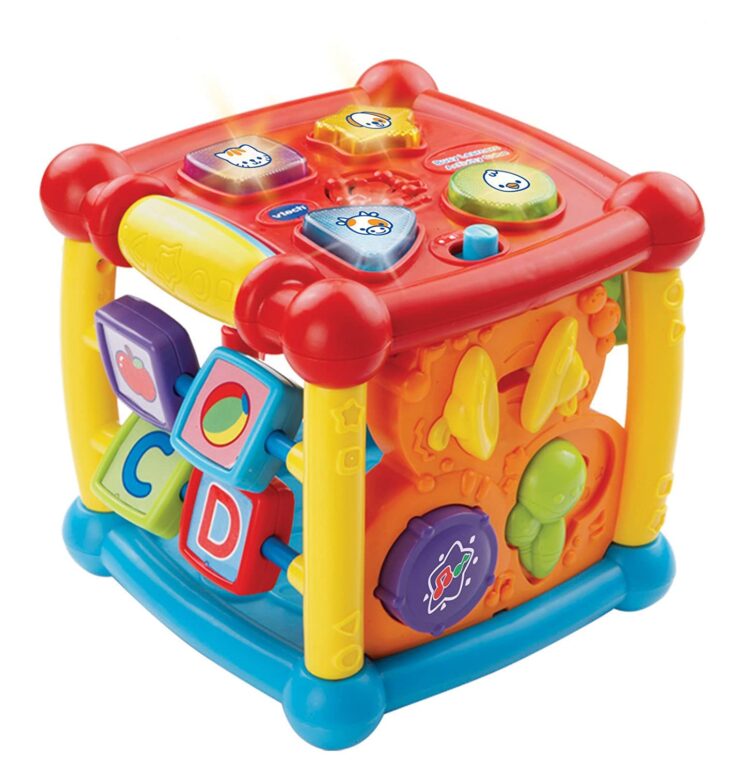 2. Vtech Rhythm Interactive Book
A great nursery rhythm book and an interactive experience all in one, this activity book will easily be a firm favorite for your toddler.  With three electronic buttons that turn the pages, your tot will sit spellbound as the book delights them with their favorite nursery rhythms, and it its for movable shapes encourage learning.  It also teaches them age appropriate vocabulary and songs.
This wonderful early learning toy is also very parent friendly, as it has an auto shut off feature to stop draining the batteries when not in use, and also a handy volume control in case you want a bit of quiet time.  This really is one of the bets interactive books we could find, and we are sure your 1 year old will have a great time exploring it.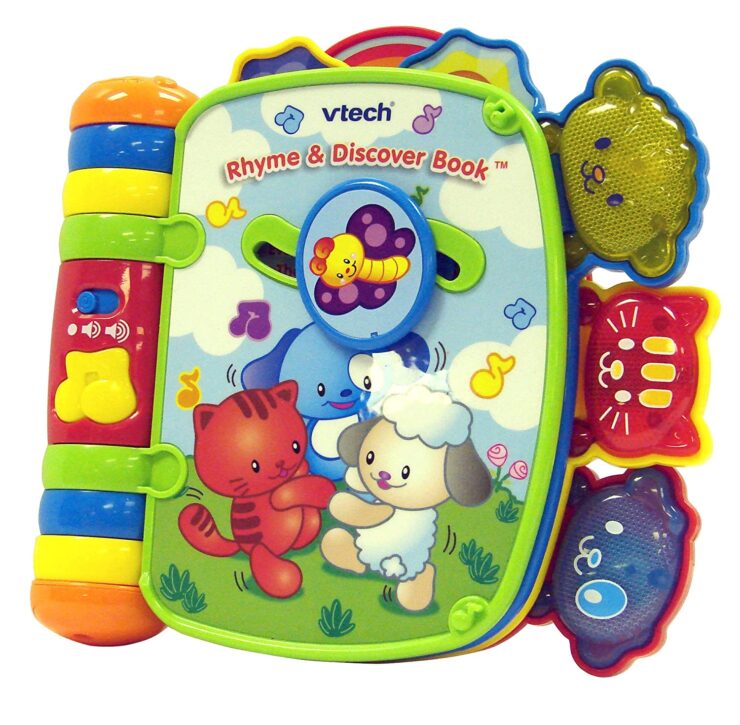 3. Baby Water Mat
Bring the aquarium right into your own living room with this amazing baby activity mat.  Simply inflate the border then fill the mat with warm water and then its time to let your kid explore the wonders of the sea. As your child tries to grab the fishes, the pressure causes them to shoot off in the opposite way, helping to teach them about cause and effect.
This cool mat has also been specially designed to help your child strengthen its little body and get ready for crawling and walking.  Younger kids often get frustrated when their on their bellies, but this activity mat will keep them having loads of fun as they build those little muscles.  You can also take it in the bath too!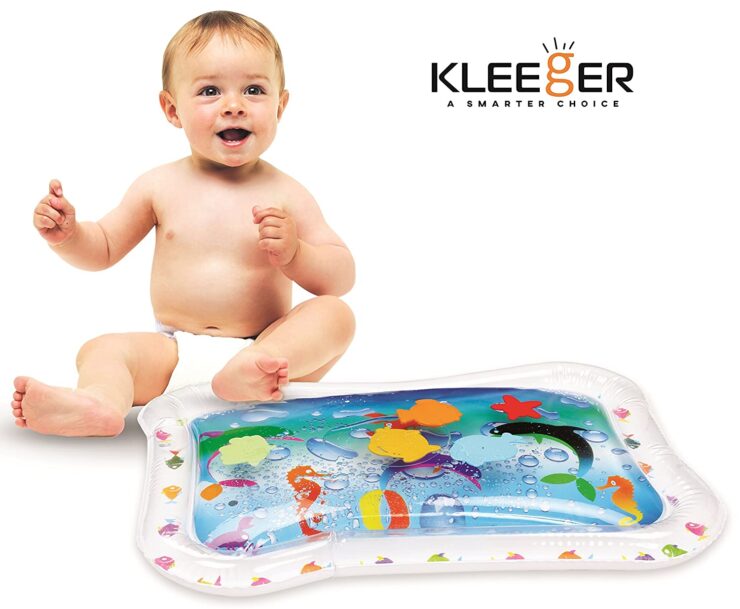 4. Activity Cube
Let your little one stimulate their mind and kick start their own learning and development with this brilliant activity cube.  Your child will fund fun activities everywhere they turn with this great learning toy.  Its got a microphone for them to sing their favorite songs on, a water tank with gears to turn, a steering wheel with realistic driving sounds and much much more.  It also has plenty of sounds and bright lights to keep them interested.
This activity cube is also a very durable and strongly built toy, so you won't have to worry about it breaking in those delicate toddler hands.  All in all, with so many functions, your child will enjoy playing with this fantastic box for years to come.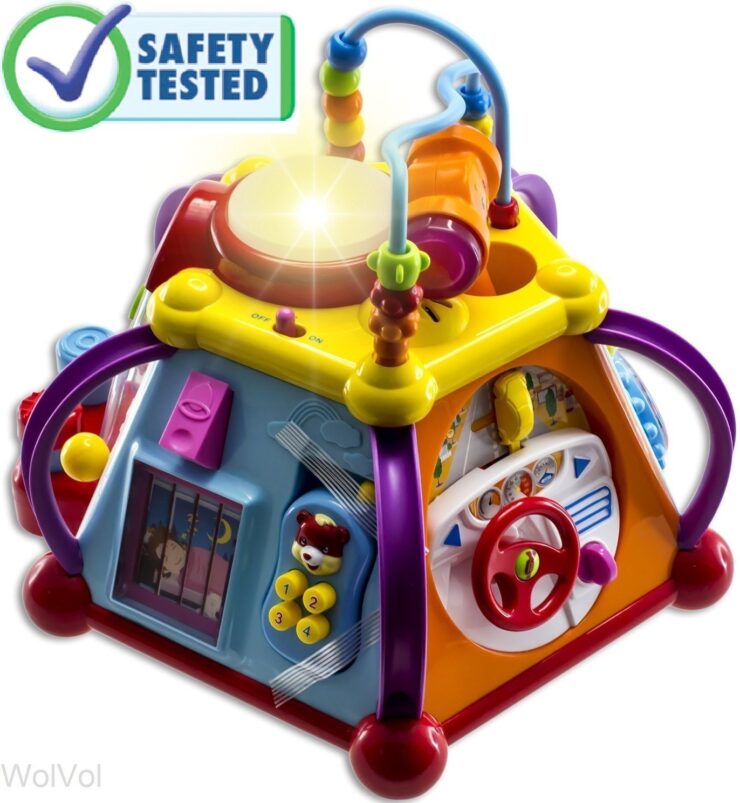 5. Bead Maze Wooden Educational Toy
You don't always have to go high tech when looking for an educational toy.  In fact, some of the best ways for your child to get hands on learning is through good old fashioned wooden block toys.  This wooden bead maze from Melissa and Doug is one of our top picks for toddlers. A classic toy with a twist, this set lets the kids try to move the colorful beads through the maze and the twisting cables, all the while learning about shapes and colors as they play.  These moving and twisting beads are sure to inspire the engineers of the future.
As with all Melissa and Doug toys, you can be sure that this wooden toy is made of fine wood and quality craftsmanship.  It is also small enough that your child can take it with them anywhere, and even has suction cups on the bottom to attach onto a flat surface.  Best of all, no need to buy batteries!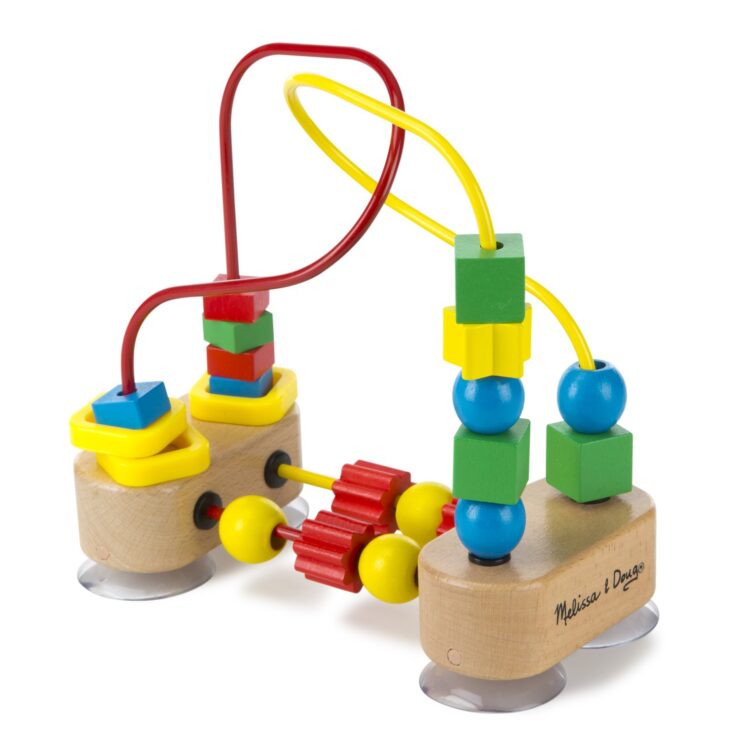 6. Pink Tablet Toy
The perfect gift for a 21st century little lady, this interactive toy tablet stimulates creative and education play for your 2 year old princess in a number of different ways.  With an interactive screen and 12 different activities, your child interacts with a cute little kitten to play a number of games centered around numbers, counting, letters and even music.  Just like a real tablet, it even has a toy camera and calendar features.
No only is this great for giving young minds stimulation, its great for giving parents an easy time too, as this has both volume controls for quiet play and auto shut down when not in use to save the batteries.  Overall, this is a wonderful educational toy for girls.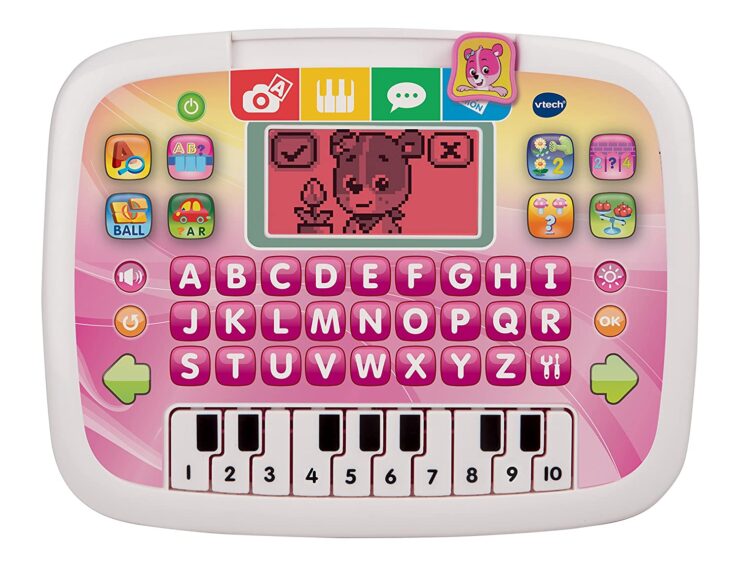 7. Magnetic Drawing Board Toy
Artists and writers of the future step right up!  This brilliant magnetic drawing board is a great early learning gift that not only gets your children seriously flexing their creative muscles, but also helps prepare them for critical language and drawing skills they will learn in school.  Not only will your little one have an amazing time doodling and drawing (with no need to keep buying paper) on this educational toy, but it has many different animated play modes that teach how to draw shapes and helps with handwriting, both upper and lower cases letters.
This complete package comes with its own magnetic pen, 2 magnetic stamps and 8 stencils.  It is also light and compact enough to be taken almost anywhere, so your kid will have a great travel toy too. If you want to give a younger one a head start before school begins, or your child needs a bit of help with their handwriting, this will be a great educational gift for them.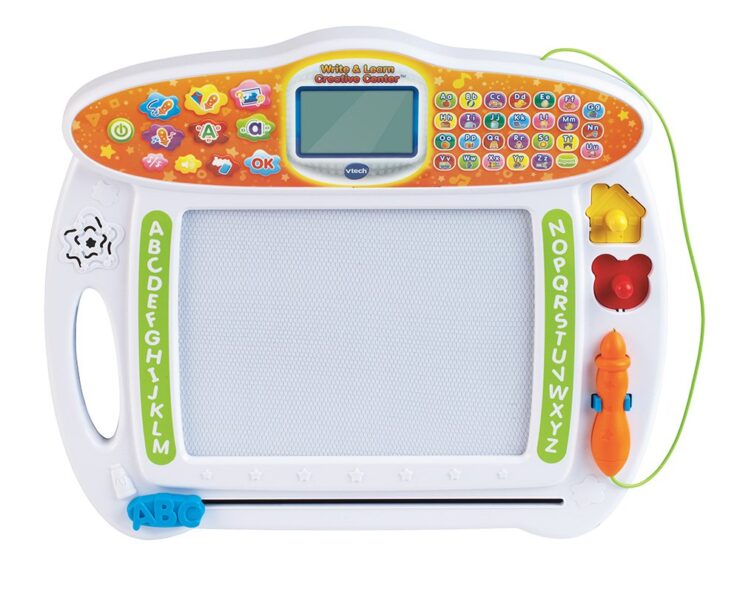 8. Toy Sport Center
Not all learning has to be academic for young ones.  Improving motor skills is just as important as numbers and letters, and this great 2 in 1 sport set for kids is just the thing for that.  With both a basketball hoop and a soccer net, your little athlete will have time of his life shooting hoops like Michael Jordan and scoring goals like David Beckham, all the while getting some great exercise, building their little muscles, and improving their movement and spatial thinking all at the same time.
On top of all the sporting fun they will have with this great sports set, this educational toy has an LED scoreboard to help with counting, and it plays different songs and sounds to keep things interesting.  This will make a great learning toy for boys or girls.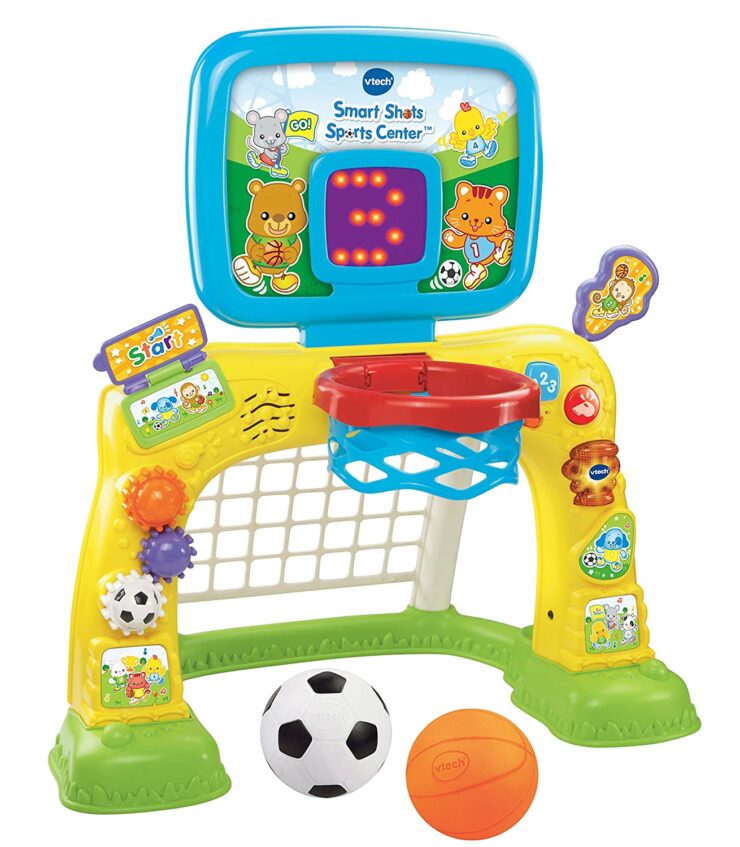 9. Magnetic Building Set
A wonderful present for the engineers of tomorrow.  We all know how much kids love playing with building block sets, and in recent years, magnetic building blocks have really taken the market by storm.  This huge 109 piece set comes with all kinds of different colored shapes, and the strong magnets allow your children to run their imaginations wild as they build castles, cars and animals.  Its also been specially made for those delicate little hands, so no sharp edges or rough surfaces.
These wonderful building blocks encourage all kinds of STEM learning and creative artistic thinking.  It also has a handy instruction booklet showing how to make some cools designs like Ferris wheels, houses and animals.  Best of all, its made of sturdy and non-odorous  child safe plastic.  This will make a great educational toy for a 3 year old boy or girl, and you'll be amazed at what they can make once they have gotten the hang of it.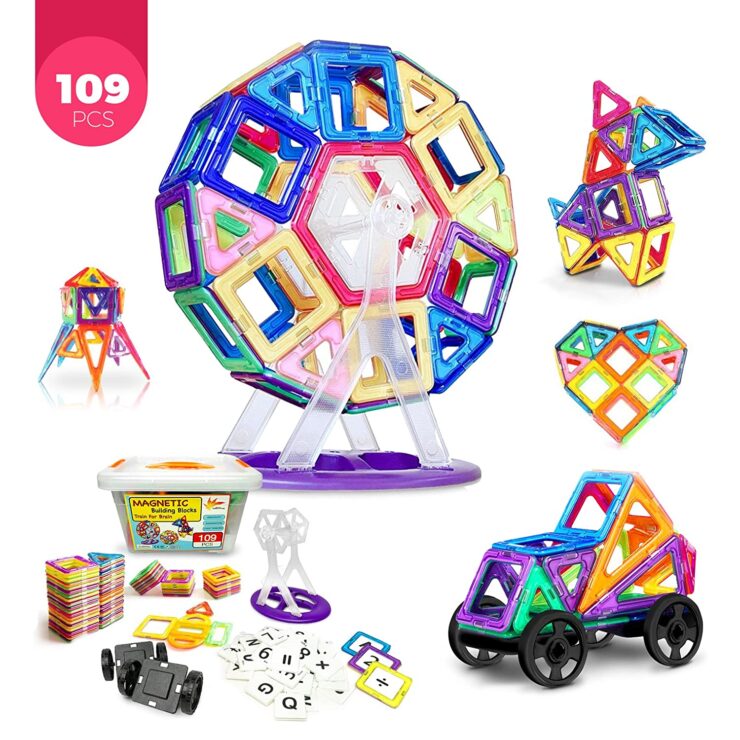 10. Frog Leap Toy Laptop
We all know how much children love to learn by imitating adults and older siblings, so this toy laptop is a great way to get them taking  some responsibility of their own learning, even as your as 3 years old.  While their mum or dad is reading emails or their big brother or sister is doing homework on a real laptop, your young one can play a whole host of educational games on this cute little development toy that really puts the fun into learning.
This toy laptop has great games to help with numbers and words, and it even plays music.  Its functions help teach the alphabet, sounds and pretend play, and it even has some cool animal trivia and letter games to reinforce what it teaches.  Your child will also love the cute animate frog on screen.  Overall, a brilliant learning tool for a modern child.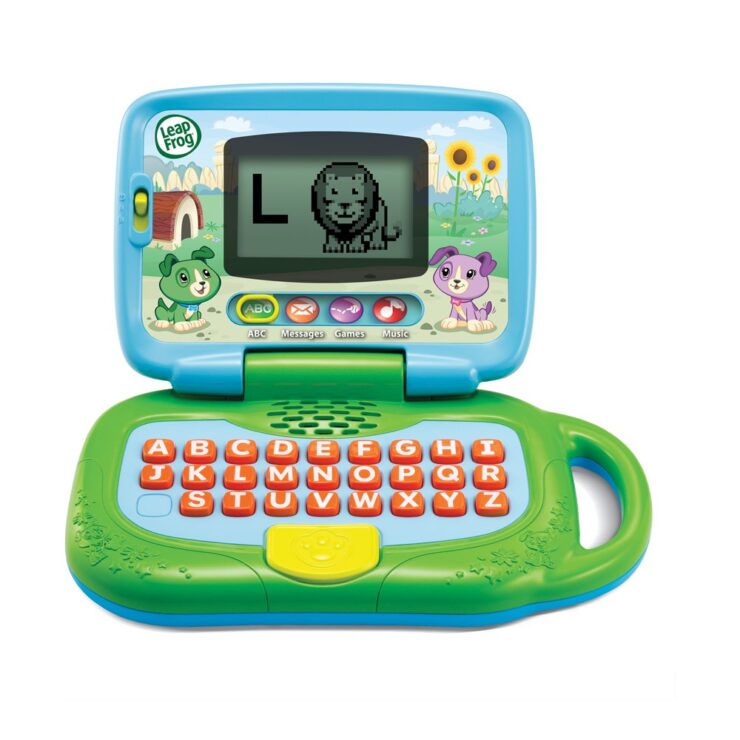 Best for 5 to 12 Year Olds
11. Osmo Coding Jam Set
Part of the award winning Osmo puzzle toys, this cool set is a great educational gift for an older child.  By putting your iPad into the Osmo base, you transform your tablet into a cool puzzle and learning  center for your child, that uses both the tablet screen and the Osmo pieces to play great puzzle games that have a lot of STEM learning in them.  The first set has a number of different word, letter and number puzzles which directly help with academic learning. The second teaches your child the basics of computer coding through letting them electronically compose their own music.
We really love these Osmo puzzle sets, and they make great learning tools for 5 and 6 year old children and older.  The only problem with them is that you need a a compatible iPad in order to use them.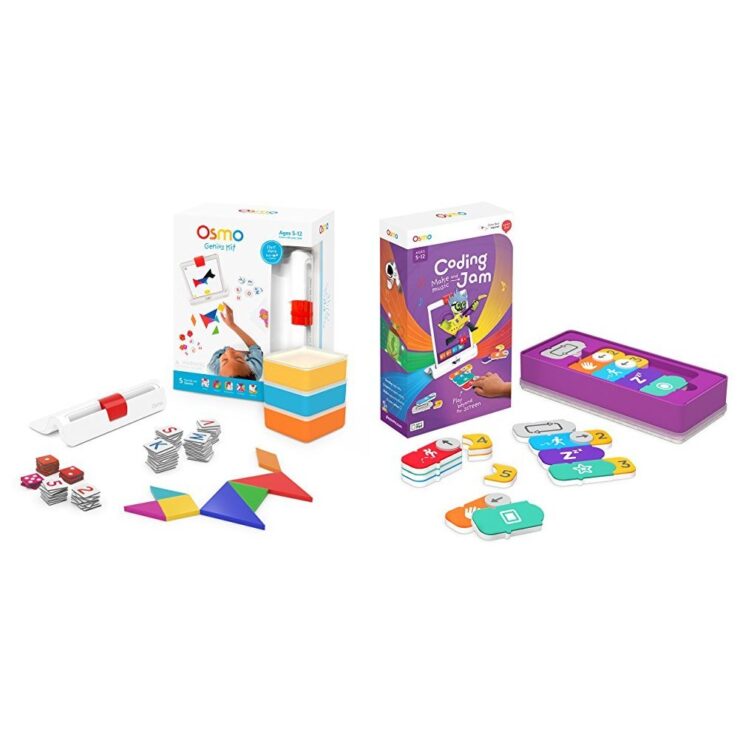 12. Marble Run Set
There is almost no end to the amount of educational fun your little engineers can have with this impressive marble run set.  Watch them craft all kinds of complex and twisting marble runs with the 85 plastic pieces that come in this box.  Despite how it looks, this set is really easy for children to use and very intuitive, and is a great way for them to start exploring the possibilities of construction, machinery and circuits and a fun and colorful way.
Whats great about this set is that it is fully compatible with other sets made by this manufacturer, so if the 85 pieces aren't enough for your little genius, you can easily add more.  This really is a top STEM toy.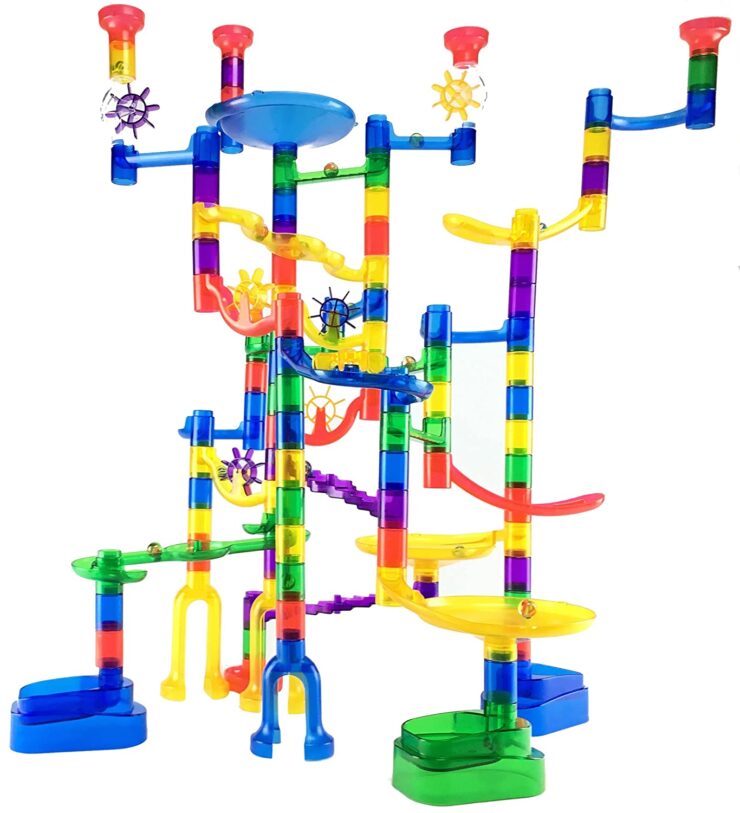 13. Gravity Maze Puzzle Set
This gravity powered marble game is sure to challenge your child's perception and reasoning skills in a fun and exciting way.  The game has 60 challenge cards, ranging from beginner to expert in difficulty, which challenge your child to construct stimulating and difficult towers for the marbles to go through, and each card will have them wracking their brains to discover how to get the marble to travel through correctly.
It might not have the bright lights and sound effects that some of the other toys in this list do, but this will really stretch their problem solving skills and give them a real test, all the while being very fun.  And you'll just love the look of satisfaction on their faces when the marble finally makes it all the way through that difficult tower.  A great educational toy for 9 year olds.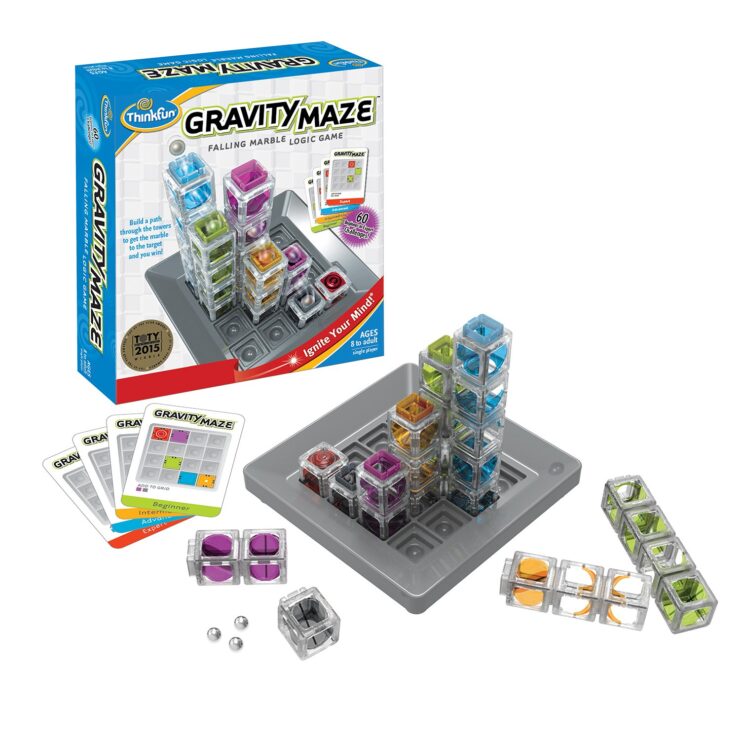 14. Build Your Own Video Game Set
You know that times are really changing when your kids are not just playing video games, they're building their own right in your living room!  This amazing and innovative STEM toy combines with physical blocks and digital tools to let your children design and play their own simple video games.  That old problem of buy your kids a computer game and them finishing it in a few hours is gone forever, as with this cool set they can just keep making their own.
Your children use the blocks to create the rooms and characters, with each block representing a different material or element in game. Then by using the downloadable app with a compatible device, they then get to play out their own little creation.    They can add the elements and artwork using the colored blocks and game board, then snapping a pic to make characters or decorations for the room. As they create, they have the opportunity to animate, test and reconfigure instantly!  This really is one of the most innovative and incredible educational toys we have ever seen, and your 10 year old will love it.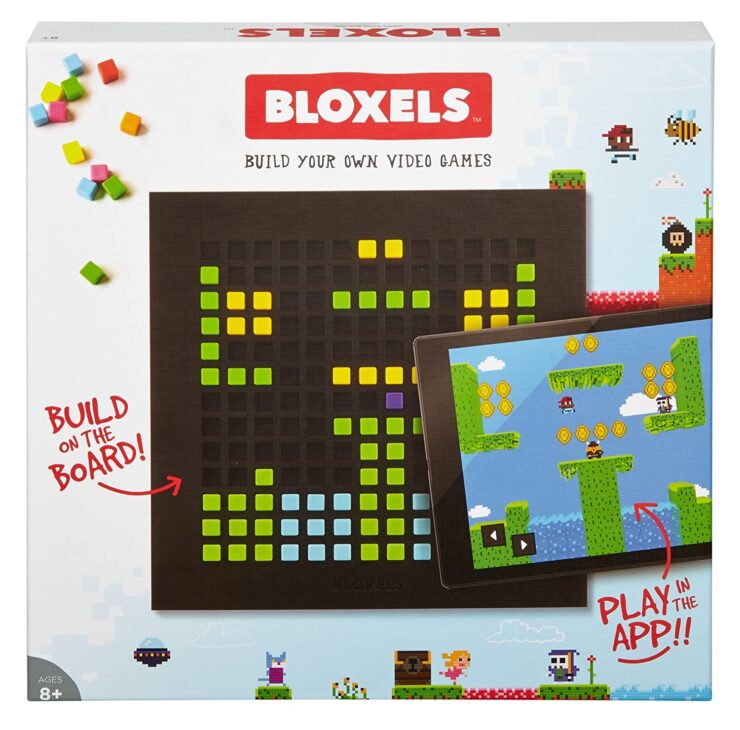 15. Super Rubix Cube
Some of us older parents might remember the old Rubix cube that really became a pop culture phenomenon.  Ever since then, puzzle boxes have been a very popular children's toy that is both great for exercising those mental muscles as well as building patience and stopping bad habits like fidgeting and biting nails.
This particular block takes it to the next level with its complex multi sided design, which will really provide a solid but not impossible test that a 10 year old will really enjoy.  Its also made of non-toxic materials and paints.  Just be prepared for the inevitable embarrassment that comes when your child can figure it out but you, the parents, just can't seem to figure it out!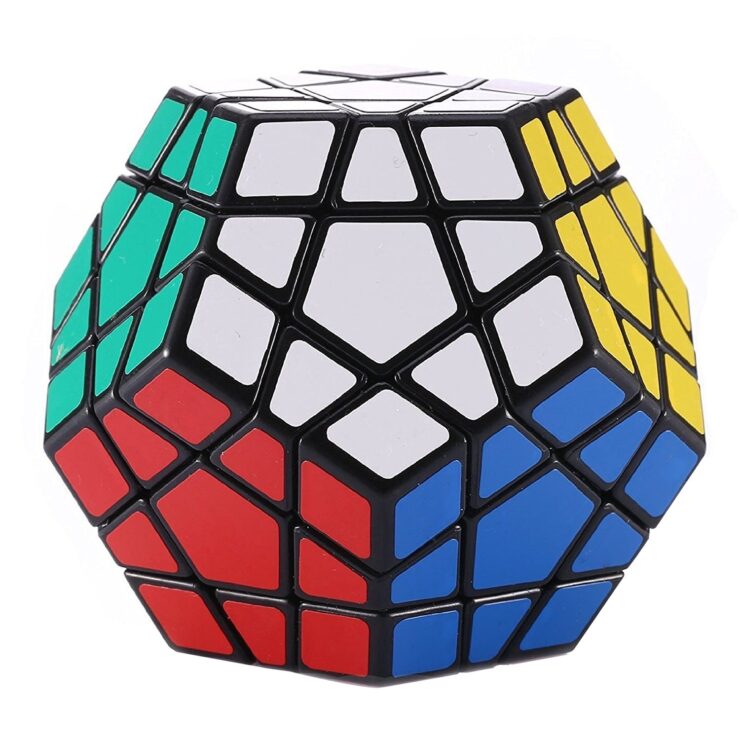 16. Snap Circuits Arcade Set
A brilliant STEM toy and an exciting introduction to problems solving and circuitry, this cool electronics set is the perfect educational toy for an 8 year old interested in technology and electronics.  Despite how complex it seems, these color coded components are quite intuitive, and by following the instruction manual, your little engineer can try their hand at up to 200 fun and practical projects including making a fan and LED light displays.
Snap circuits really break down the complexities of engineering and electronics in a way that kids and their parents can understand, giving them the building blocks of technical knowledge they'll need later in life if they choose to go down this road. What we really love about this set is how it gives your child a good challenge while helping them build practical things that they see in the world all around them.  A great STEM toy set.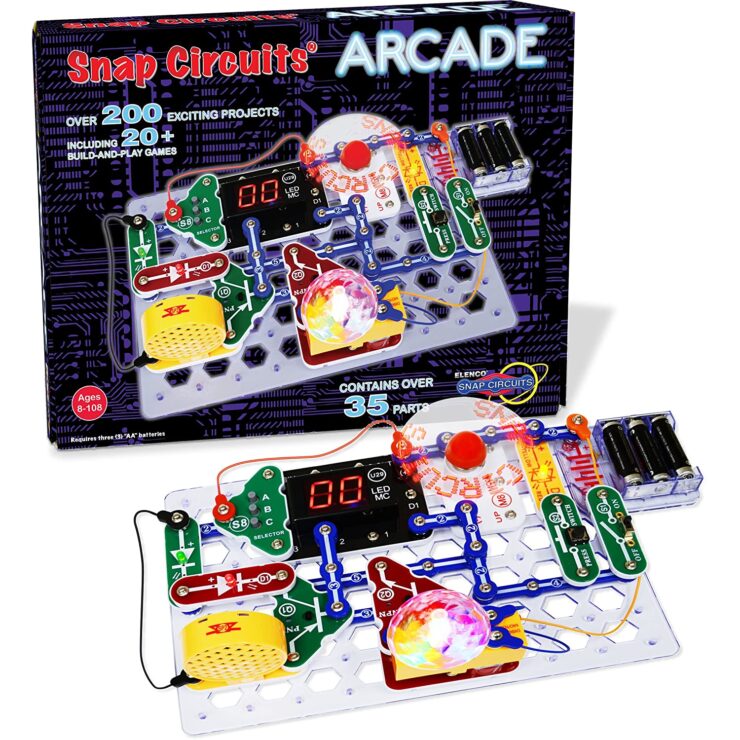 17. Stunt Planes Toy Rocket Set
Not all learning toys have to be complicated and challenging.  Your kids will have a real blast with this toy rocket set, while learning a little bit about physics while they do.  All they have to do is load up the launcher with their favorite rocket and jump on the pump to send it blasting off into the sky.  These little planes also encourage children to experiment with the angles they shoot the planes off at and helping them learn about trajectory, force and aerodynamics.
This is 100% kid powered, so you'll never have to worry about batteries or charging.  Plus, it comes with an exciting and informative in which children can learn about the physics involed with flying these cool rockets.  This cool STEM toy is also the Creative Child Awards 2017 top toy winner.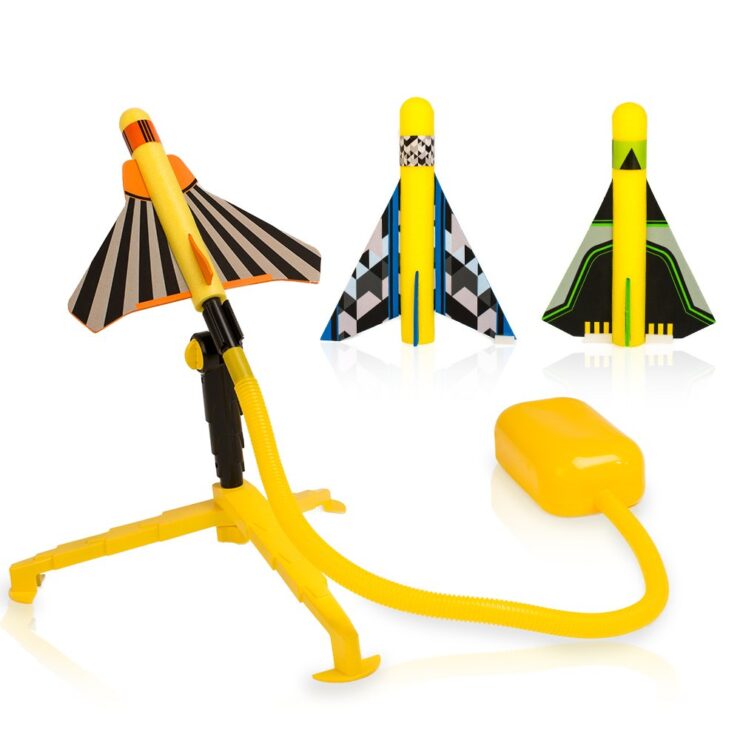 Best for 13 Year Olds and Older
18. Build a Robot Car Set
If your 14 year old is interested in cars or robots and they want a good challenge, this build your own robot car set will make a great educational gift for them.  Although it may look very complex, this cool little kit is designed for beginners with no computing or engineering knowledge, and it has great clear instructions to help your child build and awesome robot car that they can drive around themselves.
Not only will your teen have an amazing time building this robot, once it is ready, they will then have hours of fun learning how to program it to do all kinds of cool things, like avoid obstacles and drive itself.  This is a pretty serious kit, and you might have to roll up your sleeves to help form time to time, but once they are finished, your child will be a robotics and programming expert!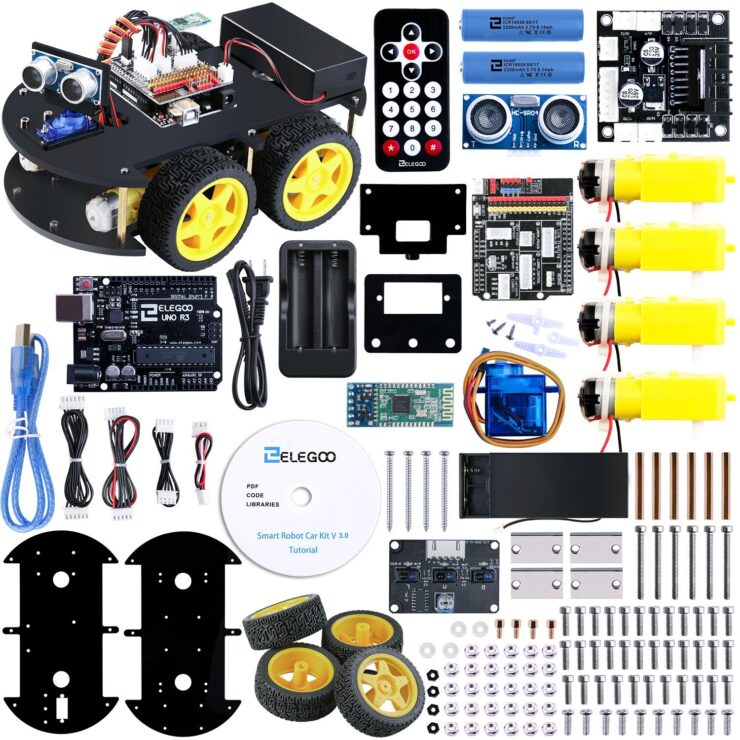 19. Spy Camera
The perfect gift for a teen 007 or Jason Borne, with this cool camera your little secret agent can have all kinds of great fun.  They can slide the camera along the floor or stick it to a wall, and it can take either 2000 HD photos or 10 minutes of video.
This is a wonderful gift if your teen is into photography or making videos, and it comes with everything you need, including the suction cup, USB charging cable and detailed instructions.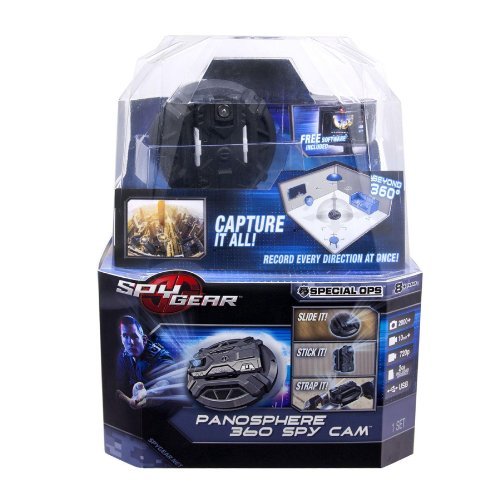 20. Code Car
A great learning toy for junior coders out their, the Code Car is a car shaped computer that your child will learn how to control by writing code.  With headlights, sirens and sound effects, your kid will learn how to control all of these through programming the car to respond to different inputs, like programming certain buttons to activate the horn or the breaks.
This might sound like an amazing toy, and it really is, but it is also teaching your child real C++ coding language with the easy to follow step by step lessons that come with it.  So they are learning a very valuable skill as they play.   A computer and internet access is required in order to use this, and that;s the only downside we can see to it.  However, if you choose to invest in on of these, your will be heavily investing in your child's future.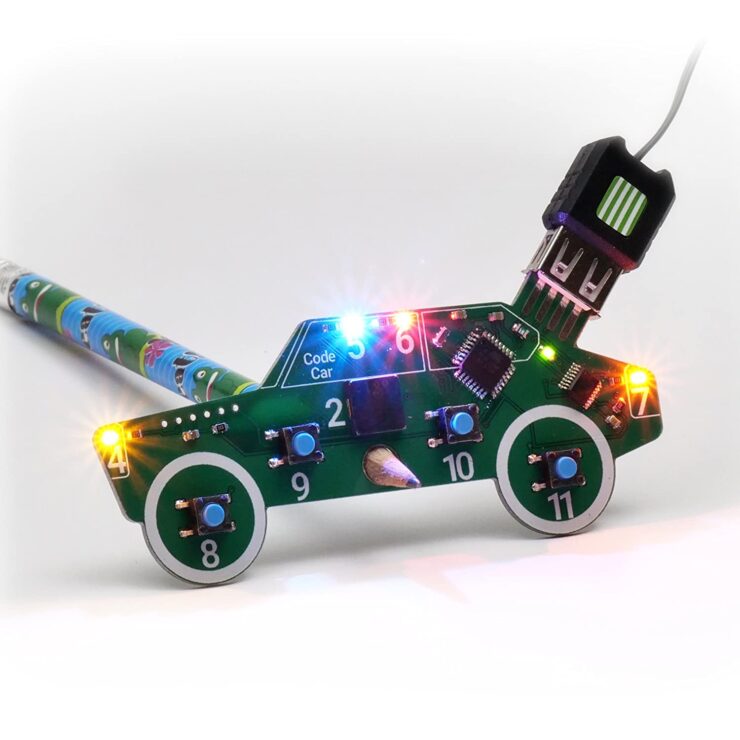 21. Stick Bots Studio
Stikbots are bringing the stop motion animation techniques used in such classic films as Wallace and Grommit into the hands of teenagers all over the world.  All you need to do is add a smartphone to this mini film studio and your teens will be crafting their own cinematic masterpieces.  Simply set up the smartphone camera in the tripod to take the pictures, and then use free app to edit the film.  Whats super cool about this set in particular is that your kids can use the green screen stage to edit and digitally add in the background, meaning the sky is really the limits of this great educational toy.
This is an amazing learning toy set for teens, as they can be really creative and inventive in what they make, and they will learning a lot about basic animating and digital editing.  You can always buy more stikbot figures if your child needs to increase the cast for their latest production. A wonderful gift for aspiring film makers and animators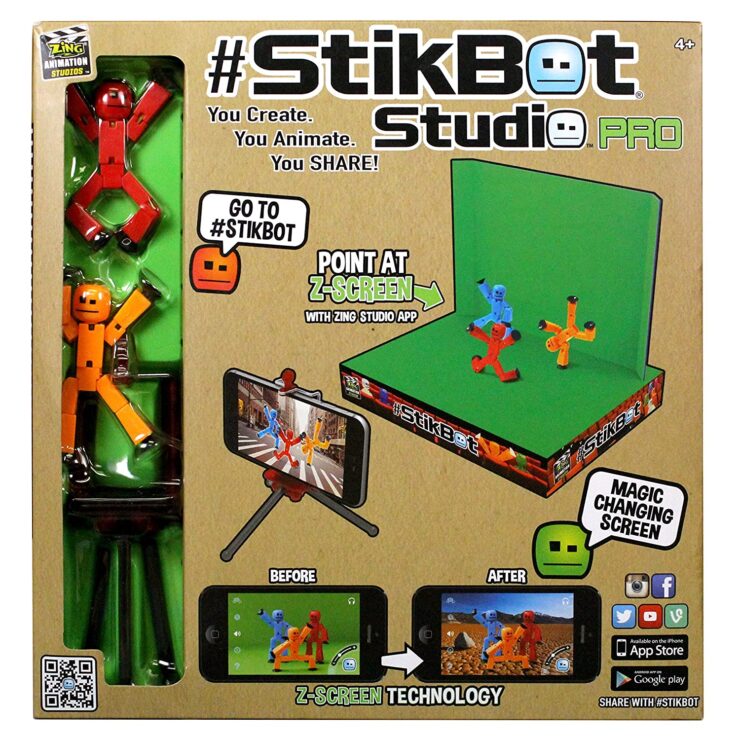 Top pick for 5 and under
For your under 5 year old, you really want something that is going to be bright, colorful and stimulating, yet you want something that's still going to be simple enough for them to use and understand.  Bearing that in mind, we would recommend the Vtech Activity Box for the younger children.  This little cube of fun just has so many different features that your child will both enjoy playing with and also learning a lot from, and it will help with their motor skills, sound recognition and learning about cause and effect.
This is also one of Amazon's top selling educational toys for this age group, and it has very good customer reviews, so we really have no problem in backing this.


Top Pick for 5 to 12 Year Olds
For older children, we really love the Build Your Own Video Game educational toy.  This cool set combines so many different educational elements, including art, design and programming, not to mention the huge fun they'll have playing the games they make.
Plus, with this toy, for once we can be confident that playing video games isn't a waste of time.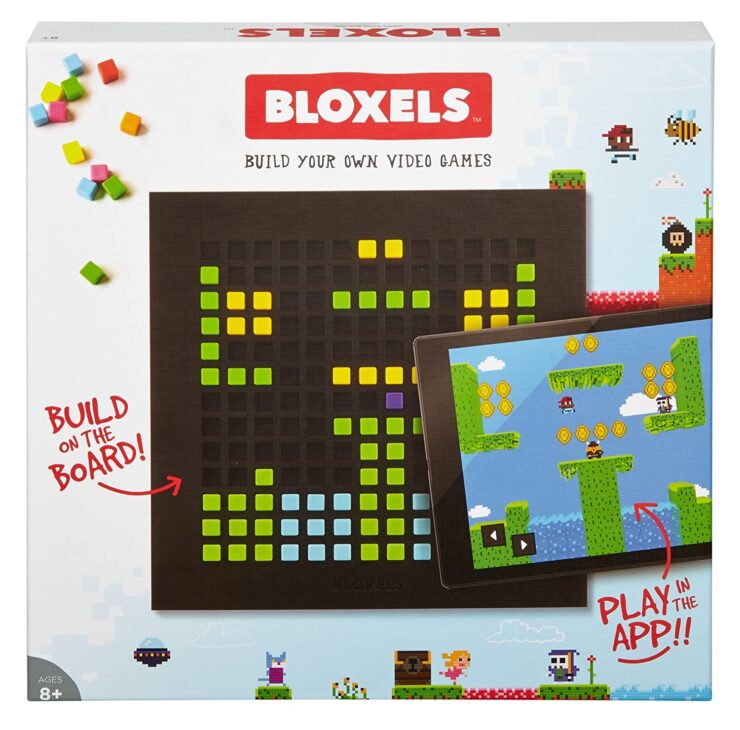 Top Pick for 13 Years Old and Over
Older teens are definitely going to need something more challenging that they can really get their teeth stuck into.  For this age group, we think that the Code Car will make a fantastic learning toy.  Not only will your kids have hours and hours of educational enjoyment  discovering how to program and use this electronic car, they be learning real coding language as they do.
All in all, this is just such an amazing toy for a teen to get to grips with programming and electronics, and it may be their first step to a career in computer programming or robotics!


Budget Pick
If you are on a bit of a budget, you really can't go wrong with this Super Rubix Cube. These cool puzzle boxes have been a favorite of kids for decades, and they really test their intellects and give them a proper challenge.  Plus, they'll feel a real sense of accomplishment and satisfaction once they figure it out.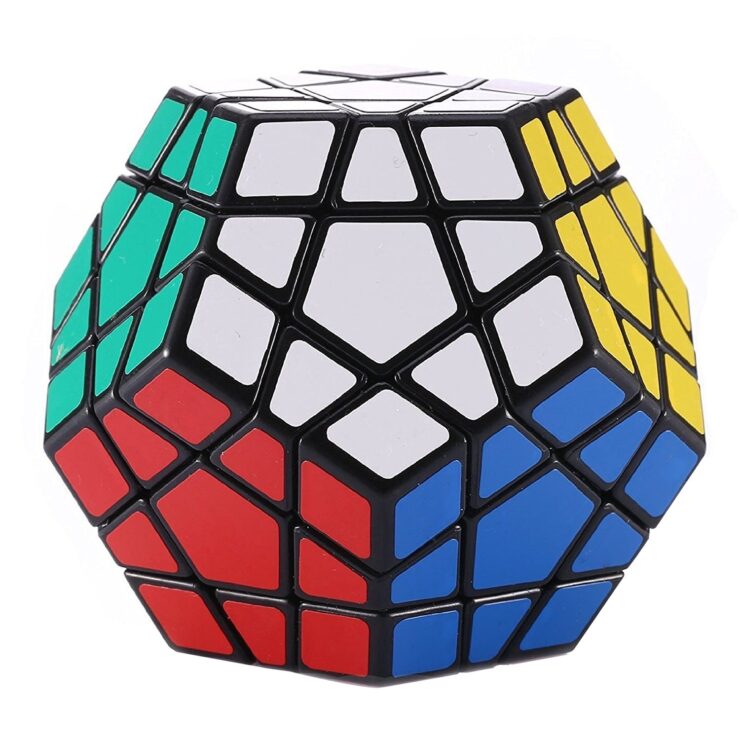 Here are some other great educational toys for every age: