Buying something special for your brother on his birthday or for Christmas can be tricky. So instead you might want to choose him something funny to make him smile. It can be difficult to find funny gifts for a brother which appeal to his sense of humor, so that's why we've done the hard work for you and picked out 20 entertaining gifts which are sure to bring a smile to your brother's face.
Considerations When Shopping for Brother Gifts
When choosing funny gag gifts, there are still a few things you should keep in mind. First, think about his sense of humor, and the type of gift he will appreciate. It's important that you don't choose something he finds offensive or otherwise not entertaining.
Also think about the occasion on which the gift will be given, as this might influence your choices too. Setting a budget is also a great idea when choosing a gift, to help ensure you don't overspend.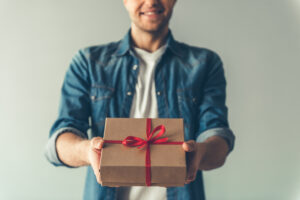 Top Gift Ideas for 2023
We'll now dive into the reviews, with 20 excellent gifts on offer. You'll love these funny gifts for your brother, and so will he! Check out the 20 best funny gifts for brother in 2023.
1. Drunk Stoned or Stupid Game
Our first pick of funny gift for a brother is this fun party game. It comes with 250 cards and players have to decide who is the mostly likely to do the action on the card. It's best for ages 17 and above due to the nature of the content, and it needs at least 4 players but is better with more.
The judge makes the final decision in who each card should be given to, and the first to seven cards loses the game. It's sure to make everyone laugh and is perfect for playing at a birthday party.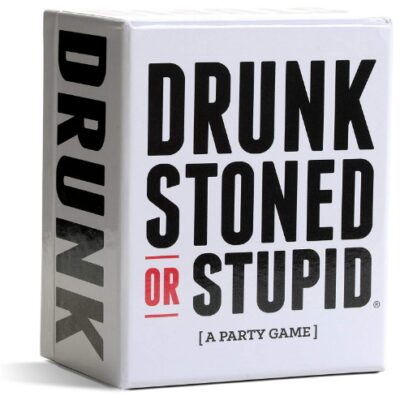 2. I Flexed and the Sleeves Fell off Top
This funny tank top is perfect for brothers who love to work out! There are loads of colors to choose from, such as black, red, blue, yellow and more. It's made from pure cotton and the design is screen printed so it lasts well in the wash. The shirt comes in sizes up to 5XL, and it's perfect for wearing any time.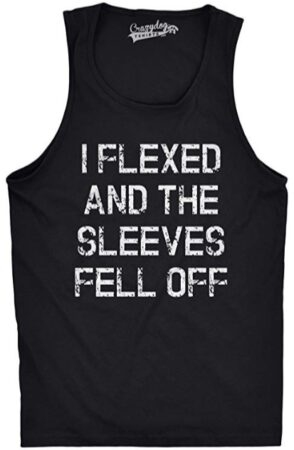 3. Pooping Pooches Calendar
If you're looking for really funny and stupid Christmas gifts, this Pooping Pooches calendar is a perfect choice! It features a different picture of a pooping dog for every month of the year, so your brother will have a smile on his face all year round!
This is perfect for a White Elephant gift too. The calendar is a good size and $1 from each sale is donated to charity, so it does have some advantages too!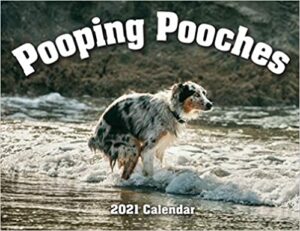 4. Bobo Bird Wooden Watch
This wooden watch is unique and interesting, but also fully functional as a watch. It is handmade and has a date display as well as an analogue clock face. The wristband is adjustable to fit most sizes, and there is a tool included to do this easily. The watch has quartz movement and comes in a lovely gift box so it's easy to give as a gift.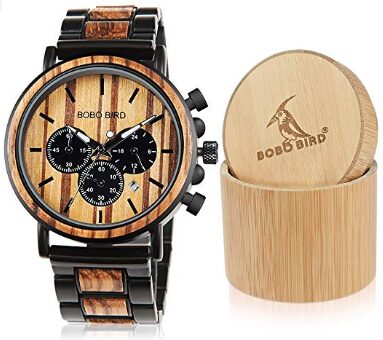 5. Prank Gift Box
If choosing a hilarious gift isn't enough, how about an even funnier box to pack it in? This fake prank gift box looks highly realistic and is sure to have him fooled before he opens it.
There are different options to choose from so you can find the one which will make him laugh the most. The box comes flat and simply needs unfolded to assemble, and it measures 11.25 x 9 x 3.25 inches.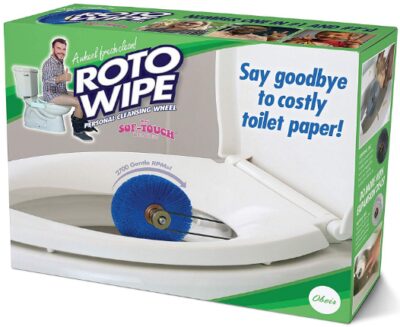 6. I'm Thinking T-Shirt
T-shirts can be a good choice when it comes to brother gift ideas, but it can be hard to find one which appeals to his sense of humor. This one which shows a buffering symbol and reads 'I'm Thinking…' is sure to bring a smile to his face! The shirt itself is made from 100% cotton which is lightweight and comfortable.
The fit is reasonably snug, so choose his regular size if he likes a tighter fit, but size up if he prefers it looser.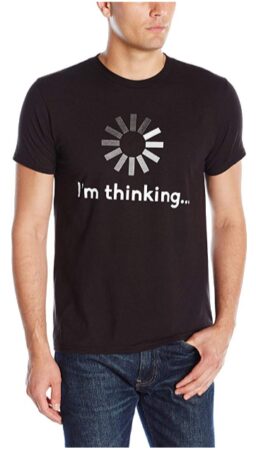 7. Tiny Hands
If your brother always has a joke up his sleeve, he is sure to love these prank mini hands. They are only 3″ long, and have handles to hold on with your real hands to hide them up your sleeves. Your brother will love playing jokes on everyone with these hands – there are endless possibilities! They're really easy to use and are sure to make everyone chuckle.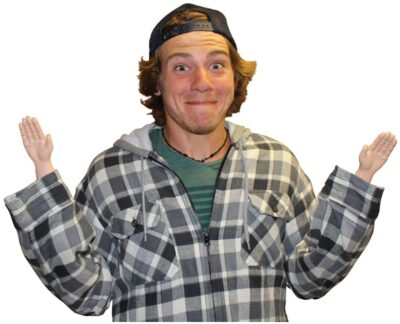 8. NFL Cooler Bag
If your brother enjoys a cold can of beer or soda on a day out, how about this cooler bag which holds up to 16 of them! You can even choose his favorite NFL team logo to be printed on the bag. The bag can keep food and drinks cold for up to 24 hours, so long as the external temperature doesn't exceed 90F.
There is an antimicrobial liner to the bag which ensure it's easy to clean. There's a small pocket on the inside and the outside of the bag for additional storage.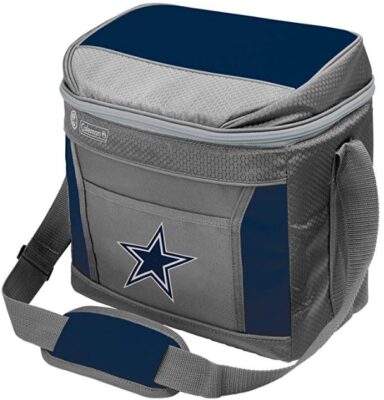 9. Dad Jokes Book
If you're looking for a funny Christmas gift for brother who has children, this book could be perfect! It's great for helping him learn some classic dad jokes to share with his kids, or in fact with anyone who likes a bad joke. It has a space on the front to write who the book is from.
The book has around 50 pages, with a couple of jokes on each page, so there are more than 100 jokes in total. Your brother will love sharing jokes from this book with anyone who will listen!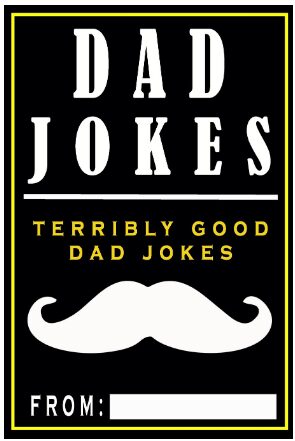 10. Wine Condoms
If he enjoys drinking wine, this is surely one of the best funny gag gifts for brother! They come as a pack of six and can be rinsed and reused, or disposed of after each use. The wine condoms are useful for sealing up opened bottles of wine and will keep it water and air tight to ensure it maximum freshness is maintained.
They fit bottles of all sizes, so you never need to worry about a bottle stopper not fitting again. They're made from 100% rubber latex and are sure to bring a smile to your brother's face.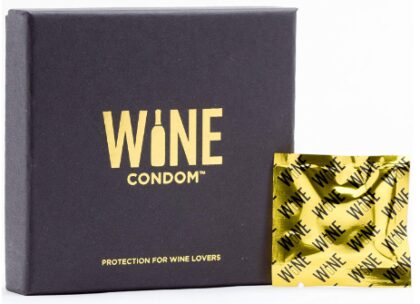 11. Ask Me About My T-Rex Shirt
Our next pick of funny birthday gifts for brother is this cool t-rex shirt. On the front it reads 'ask me about my t-rex', then inside the shirt looks as pictured below. It's great for any brother with a silly sense of humor!
There are four different colors to choose from, as well as a whole range of sizes to ensure a perfect fit. The shirt comes in sizes up to 5XL so you can be sure there is one that fits. The design is screen printed on to the shirt so it won't crack or fade even after multiple washes.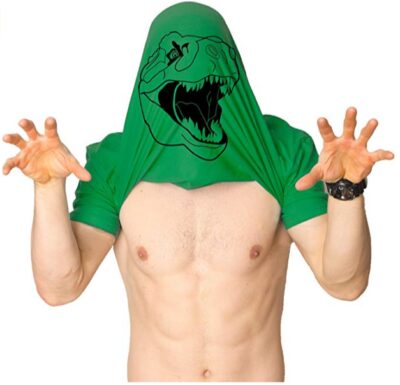 12. Mooning Gnome
If your brother likes to spend time outdoors, he might like this mooning gnome statue to sit on his front step, lawn or patio! It's made from durable stone resin as well as outdoor paint, to ensure it will last for many years to come.
The gnome is just under 8 inches tall and 5 inches across. It's sure to bring a smile to the face of anyone who sees it!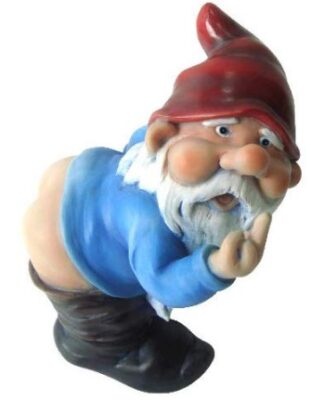 13. Donald Trump Toilet Paper
If you're still stuck in picking fun gifts for my brother, you can't go wrong with novelty toilet paper. This one features an image of Donald Trump on every sheet, and has 300 sheets per roll.
The sheets are 2-ply and can really be used. Whether your brother is a lover or a hater of Trump, he is sure to laugh out loud when he sees this! The image is printed on each and every sheet so it will keep your brother, and any guests who use his bathroom, entertained for a long time!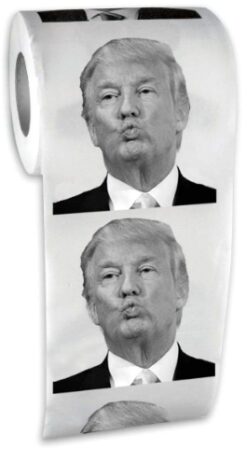 14. Spider Prank Box
Brothers often enjoy playing practical jokes, so if you want to get revenge on him, this spider prank box is simply perfect! You can use it to store the real gift inside, or simply give it on its own just for laughs! The box is good quality, made from solid pine and varnished for durability.
When the box is opened, the spider will jump out and land on the person's finger, which is sure to delight everyone watching! The box can be reused over and over again and it's even possible to switch the spider for another scary creature.

15. Beer Belly Bag with Sounds
Next on our list of funny joke gifts is this bag designed in the style of a beer belly. It even plays squeaky sounds which really adds to the fun! The bag can really be used, as it has a zipper pocket and an adjustable waist belt.
In fact, it looks better when there's something inside as it pushes the front of the bag out to make it look more realistic. It fits waist sizes 32- 52 inches and will make everyone laugh, not just the person wearing it. The material is waterproof and won't wrinkle, to ensure it looks realistic!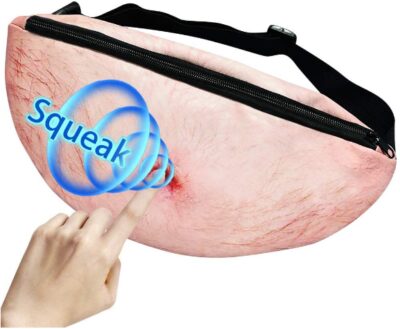 16. Redneck Backscratcher
This fun gift is actually pretty useful, and your brother will surely appreciate it when he has an itch he just can't reach! It has 15 flexible tines which contour to the shape of your back and they are 7.5 inches wide. The backscratcher is 20 inches long so it can easily reach anywhere on the back. The ends are sharp enough to scratch well, but not so sharp they will hurt to use.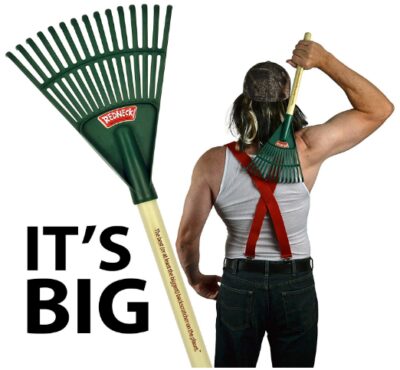 17. Knock Knock WTF Notes
If you're looking for the best funny brother gifts from sister, these WTF notes from Knock Knock are a great pick at a reasonable price tag. If you don't like this style, there are loads of different options to choose from, so you can find something which will suit him best.
There are 50 sheets in the notepad, and they're perfect for giving out to friends, colleagues and family when something goes wrong! They are ideal for brothers who love a bit of irony or sarcasm and he's sure to love giving them out!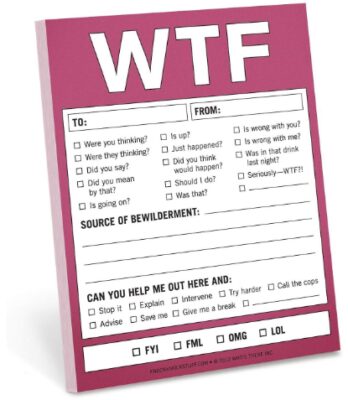 18. Yodelling Pickle
Next on our list of gag gifts for brother is the highly amusing yodelling pickle! It's quite pointless but loads of fun, and is possibly one of the best gifts for men who have everything. It is simple to use – just push the button and the sounds will start to play. The pickle is over 5 inches long and comes with batteries included.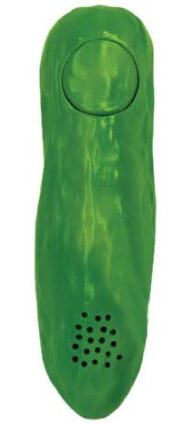 19. Prescription Coffee Mug
It can be difficult to find a funny gift for brother in law, but if he loves coffee then this mug is sure to go down a treat. The 12oz mug is made from high-quality ceramic, so it's actually useful as well as being entertaining. Any coffee addict is sure to find the label on the mug entertaining! The mug should be hand washed only and is not suitable for microwave use either.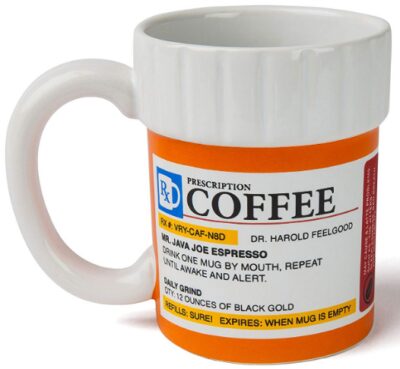 20. Bulls**t Button
Last on our list of funny gifts for younger brother is this funny red button. The huge button talks, lights up and flashes and has five different phrases built in. The button also plays funny background sounds to make it even more entertaining to use. Your brother will love to press this at the table or any other inappropriate moment to make everyone laugh.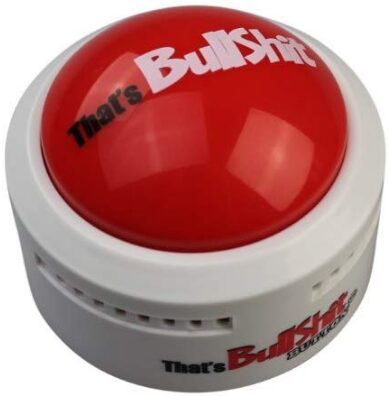 Best Gift Overall
After browsing through our list of goofy gifts, you might be wondering which we like the most. In this case, it has to be the 'I'm Thinking' t-shirt. It's perfect for guys who love technology and have a fun sense of humor. The shirt is great quality and is made from pure cotton, so it's comfortable and durable.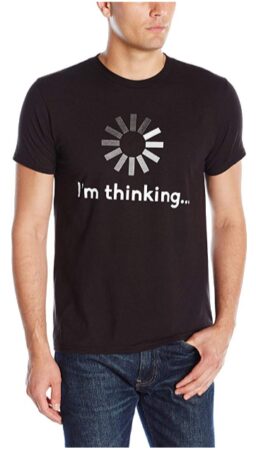 Best Budget Gift
If you're looking for a low-cost gift which is still entertaining, we recommend going with the Pooping Pooches calendar. It is hilarious yet practical and will bring a smile to his face every day of the year! It's perfect for dog lovers or anyone with a great sense of humor!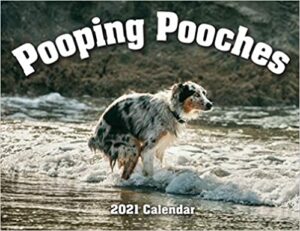 Christmas Gifts for a Brother Who Has Everything?
Pretty much any of the gifts we've featured here would work well for Christmas, and they're all suitable for those who have everything! Some which stand out are the yodeling pickle, beer belly sound bag and the novelty toilet paper. If your brother has everything he could ever want, he is sure to love some of our fun gag gifts featured above.
Here are some great ideas:
Best Gifts for Big Brother who Turns 30?
For the big occasion, you might want to choose something really special and meaningful, or you might prefer to choose something entertaining and funny instead! Again, these gifts would all be great on a birthday and they are sure to make his big day more memorable.