Choosing the perfect holiday gift can be quite tricky. There are a lot of possible options but getting that perfect gift that will show your love and appreciation will require some research. For that reason, we want to compile this ultimate best holiday gifts list for 2023.
We hope that you will find the perfect one here or that you will get inspired and figure out what you need to give to your loved ones. So with that, let us start with our top 2023 gifts for family members and loved ones.
Let's first do a general run of cool gifts for any age. In no particular order we want to highlight the following ones:
1. Star Galaxy Projector
This little device will light up any room and create a magical mood for any occasion. In the device, you have a small Bluetooth speaker that can play music or soothing sounds while you sleep or enjoy music. We can't stress enough how these little boxes can transform rooms into an array of colors and sounds. This really makes a perfect little gift!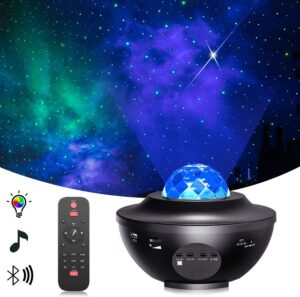 2. A JBL Flip 4 Waterproof Portable Bluetooth Speaker
A good speaker will last years and will bring music and enjoyment to any citation. The JBL Flip 4 is waterproof, has an amazing battery and looks really cool. You can't go wrong with this gift, and if you have two JBL's you can connect them for that full party experience.


3. Checkered Water-Resistant Picnic Bag
For those outdoor types that want to have a sitting spot anywhere. With a nice waterproof design, this blanket is a looker. Hardly expensive it is soft and sturdy, can be folded if you need it to be softer. It is really a terrific simple gift that will be used for a long time after you get it for someone.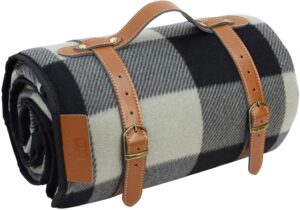 4. The Original Burrito Blanket
Another blanket! This one is soft microfiber and is a great gift for anybody who likes tacos and burritos. Super soft and super warm, you can wrap yourself and enjoy. Pretty giant in its size, it has a 5 feet diameter, so two people can easily lay on it. For those funny and tasty times.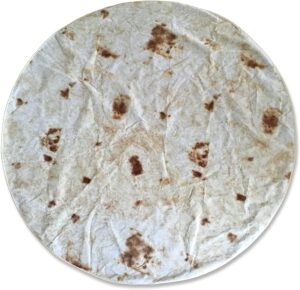 5. GUND Pusheen Cookie Plush
Plushies may not have the best use, BUT Pusheen is too cute to not buy it. This is really a perfect doll for cuddlers and this is really a huggable toy. The build quality is great and Pusheen is eating a chocolate cookie in this edition. SO happy snacking with Pusheen.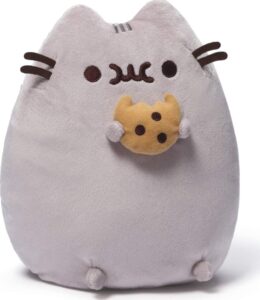 6. Deszon Wireless Charger with an iWatch and AirPods Stand
This wireless charger has it all. Be it what you want to connect your phone, watch or AirPods, you have it all in one portable device. Your watch even is at an angle so you can see the time when you are lying in bed. A real must-have for any Apple fan that makes their life easier and less messy.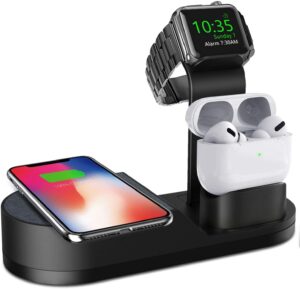 7. Penguin Stainless Steel
A cute little thermos that looks like a penguin. Made from high-quality stainless steel it will be of use for a long time. It will withstand any use throughout the day. Ideal for any coffee or tea drinker, they will save up on prep time and leave behind the time of paper cups or smaller thermoses. It's really too cute.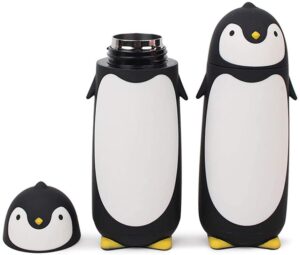 8. Moon Lamp Night Light
Lights are popular in 2023, and this moon lamp is something amazing to look at. You can get it bigger or smaller, depending on what you need and it really will fit any space, be it modern or classic. Oh and the cool part about it, you change its color when you touch it and you can control the dimness with the touch too. Really smart.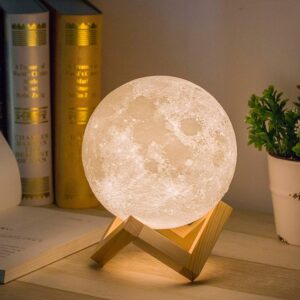 9. TeeTurtle
Another plushie that took over the world. The little octopus plushie is one of the cutest things in 2023. And if you really want to make this year better, maybe having this little companion is the way to go. Perfect for hugging and cuddling these are ideal for anybody, that's how cute they are.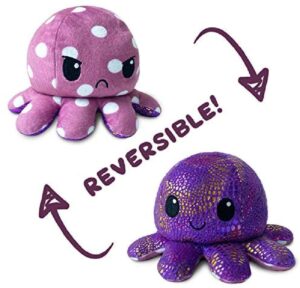 Best Holiday Gifts for Mom in 2023
1. Mkono Cement Succulent/Cacti Pots
If your mom is into succulents or cacti, this would be the perfect gift for her and her space. These nicely designed pots will brighten up any kitchen or living room. Made from concrete, so watch what type of plants you plant in them. They do have a hole for any water accumulation. We love the color scheme and we think it's a great small gift for mom.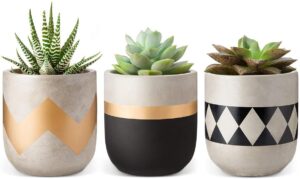 2. Fresco Granite Mortar and Pestle
For those moms who like to cook and experiment with different spices, this is a great stylish little thing that you can get for them. The granite material is heavy and ideal for grinding all kinds of spices and herbs. With such great build quality, the clean-up is also super easy and we recommend this one wholeheartedly.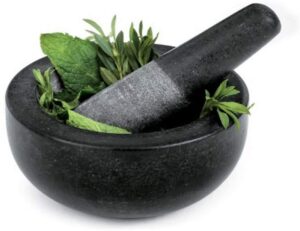 3. Wnieyo Massage Gun
Now, this is something. If you want to get your mom something that she will love to use, and something with which she can relax, the massage gun is your best bet. Be it sore muscles, be it that your mom needs to relax from a hard day of work, this massage gun can alleviate any pain. With great battery life and so many options with speeds and different head options, you can really find what you like. Long battery life will also help keep those sessions long. Oh and this one has a 1-year warranty, so you are sure for those first 12 months.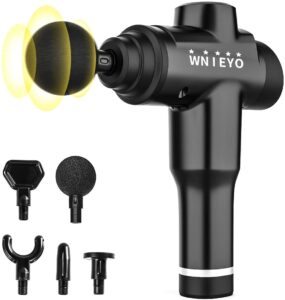 4. A Wind and Solar Hummingbird Chime
A really colorful option that can be indoors and outdoor. Their design is something magical to behold, with so many colors and ease of transport. With a rainproof design, they won't get broken in the rain or sun. With a solar cell, they will charge over the day to chime during the night. At night they will deliver a soothing sound on the wind.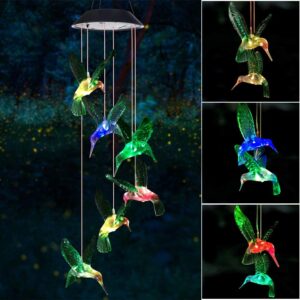 Best Holiday Gifts for Dad in 2023
1. Panoware BBQ Grill Tools
For those real American dads. This set includes 3 grilling tools that are fit for any grill master. Two tools, the tong and spatula are made from stainless steel. The other one is a digital thermometer that any good grill master needs to get that perfect steak. A really great gift for any food lover and DAD.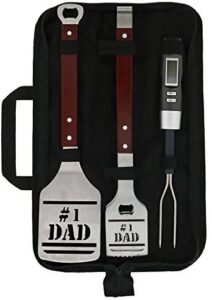 2. Hammer Multi-Tool
For those handy dads, this is the ideal gift! This functional tool is a very unique and unusual idea. Your dad may be carrying multiple tools with him, or he maybe has a tool that does not have all the options. This little gadget includes 12 tools, all from a hammer, to a Philips screwdriver. It's great for any camper, for any DIY jobs and projects. Great built quality will ensure that this little thing lasts for years and assists your dad in so many situations.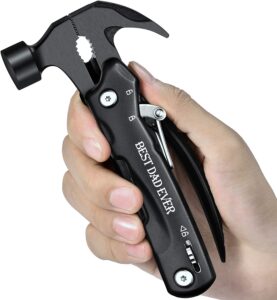 3. TESLYAR Docking Station for Phone and Wallet
This little organizer is a great-looking piece fit for any classy dad. Made from natural materials, the wooden stand is great for keys, cards, glasses, watches and your dad's phone. It even has a built-in charging port and a hidden wallet case. Built to last and to show, it is a great addition to any nightstand.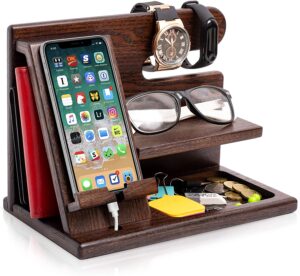 4. Magnetic Tool Wristband
One more for those crafty dads. This little wristband tool will make sure that your dad never uses another nail or bolt. With 15 powerful magnets and two little pockets, you will save your dad so many trips to the toolbox, or searching through his pocket for that thing that he needs. The wristband is made from a lightweight material that breathes. This is surely one of the great DIY gifts that you can get for your dad.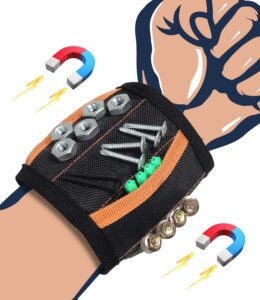 Best Holiday Gifts for Boyfriend in 2023
1. Razer Opus Noise Cancelling Headphones
Be it that your loved one is a gamer or a music lover, good headphones can go a long way. If you want to get something really good for him, the Razer Opus headphones are the way to go. With noise-canceling features and audio by THX, they are a real blast to listen to. With an included carrying case and a 25 hours battery life, they are perfect. Not too cheap, but not too pricey either.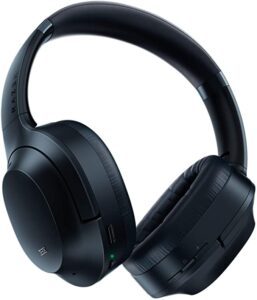 2. Beard Grooming Kit
This little gift is a great value choice. All-natural ingredients with different sets of tools, oils and shampoos for your bearded loved one. The high-quality product is a great addition to any gift box and it will ensure a nice soft beard and all the brushes, combs and scissors you may need. It also includes an ebook about how to use the products to their full potential.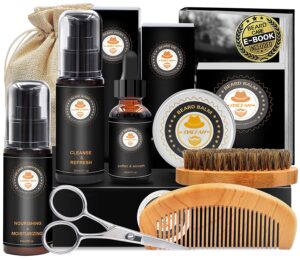 3. 100 Movies Scratch Off Poster
If you share a love for the cinema, this is an ideal gift for any movie buff. The 100 movies are all oscar picks and acclaimed cinema pieces that are and will be remembered forever. This particular poster has a gold finish that you scratch off and comes in a gift tube so it's super easy to give it. It includes classics like Jaws, Avatar, Citizen Kane, etc.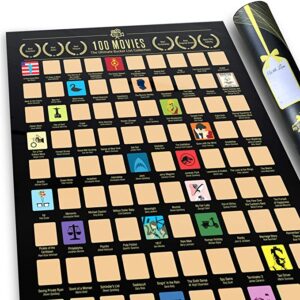 4. Flavours of the World & Hot Sauces
SPICY is the word. For food lovers this one is ideal. With different sauces ranging from mild to super spicy, you can flare up any meal in seconds. All these are vegan and vegetarian and these are all truly unique in flavor. A great addition to any kitchen and any cook!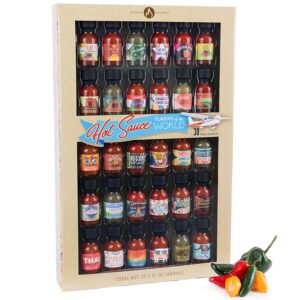 Watch the following video for more ideas:
Best Holiday Gifts for Girlfriend in 2023
1. Preserved Rose with Love You Necklace in 100 Languages
Any gift for your girl needs to be grand. If not grand, then thought out carefully. This one is a winner, as it looks beautiful and has a big message written in 100 different languages. A handmade flower that will last all from 3 to 5 years depending on the conditions where it's kept and a little necklace that has "I love you" in 100 languages. Really cute!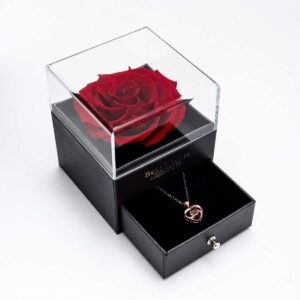 2. Handpicked Korean Sheet Masks by FaceTory
Buying any type of makeup for your girl can be tricky if you don't know her that well. STILL, with this little box, you can't go wrong. You can get her a subscription for a few months and she will receive each month handpicked masks that will help her skin. These are all tested and safe and we know how good Korean makeup is. Oh and these are also super cute.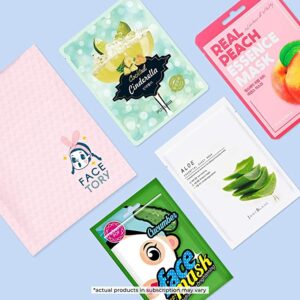 3. Crossbody Bag by ALDO
Choosing bags can get even trickier than makeup, but you can't go wrong with something stylish as this woman's bag by ALDO. The folding bag will always be in style and make sure you get in the color scheme your girl will like. But PRO TIP: black can never be wrong.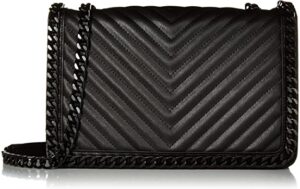 4. A Soft Pajama Set
Another safe option, a soft pajama will always be a favorite gift. This one by Ekouaer is really nice and soft and it comes in a lot of color and design options. You can probably play with that and get her something that she will like. These are super comfy according to basically everybody and they rock some great reviews.

With this, we hope we gave you some inspiration on what you should include in your holiday gift box for your loved ones. There is a lot of room to play with and try to be creative and include a nice card with some words if not anything else more personalized. Remember that the best gifts are given with love, so even a small, cheaper gift can mean and say a lot. A little can go a big way.
Here are some other interesting ideas:
Take a look at these awesome gifts for the whole family: