How do you determine the winner when looking at Tommee Tippee vs Avent?
Do you just choose the one with beautifully designed products? Or the most expensive of the two?
Let's find out in this comparison article of these two massive brands!
When it comes to parenthood there is a lot of things that new parents don't quite understand.
A lot of new parents have a hard time figuring out which brand or type they should be using for their babies.
If that isn't already confusing a lot of different brands have sub-brands and sub-types as well.
Even with the best research and advice from your loved ones you can still feel like you are drowning in information and baby items.
Unfortunately, many parents allow that to affect them. However, that's one of those things parenthood brings. And experiencing it isn't as bad as some people make it.
Here is a comparison between the Tommee Tippee brand and the Avent brand.
As well as some much-needed advice.
---
1. Tommee Tippee Bottles and Nipples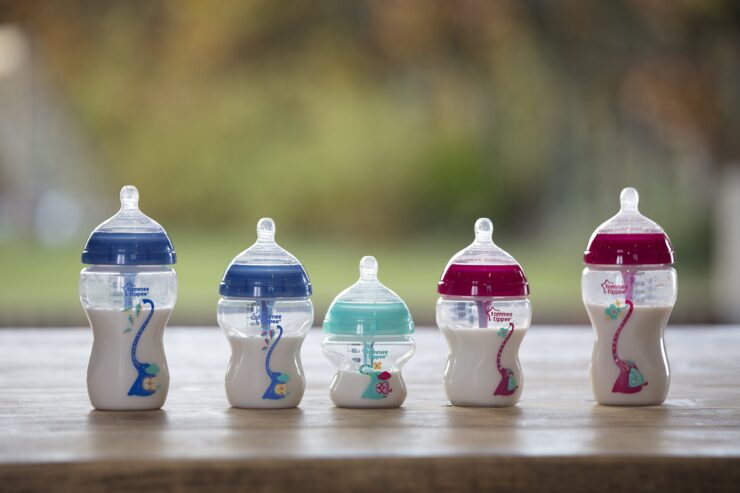 The Tommee Tippee brand prides itself on having what they call the most breast-like products. Their products are great for breastfed babies or parents who want a more natural product for their little loved one.
Not only do they have bottles and pacifiers but they also supply a multitude of different products. This includes products like sippy cups, bottle sterilizers, and bottle warmers.
Their bottles are shaped in a unique way. And that makes them more appealing to babies who prefer a more natural breast-like feeling and appearance.
---
2. Avent Baby Bottles and Nipples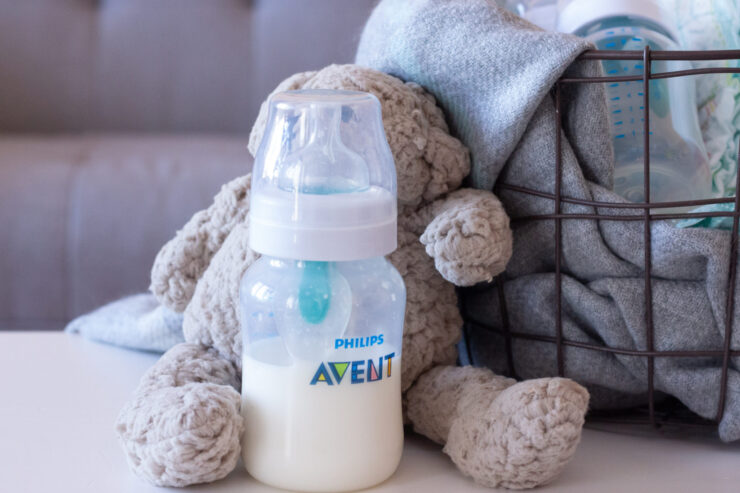 Avent is a well-known brand that makes a multitude of amazing baby and toddler products. They make everything from bottles to pumping products.
If you are looking for a brand to grow with Avent is definitely a good pick. Just like Tommee Tippee, these bottles tend to go the more natural route and have that natural feel.
They also have great anti-colic bottles and really every type of bottle your kid might decide they like better.
The great part about it is that you have a large number of options for you and your little bundle of joy to try out and find the best fit.
Avent also offers different stage nipples so instead of buying a whole new bottle pack you can just get the next size of nipple.
---
3. Consider Your Baby's Needs
When it comes down to picking a brand it is all about your baby's needs. It is also about your baby's specific taste.
Some new parents don't know that some babies tend to be very picky when it comes to which bottle they want to use or are willing to take.
Breastfed babies especially have a hard time with taking some different bottles. The best thing you can do is stock up on different sample bottles to get a feel for which ones you and your baby prefer.
---
4. How to Choose Between the Two Brands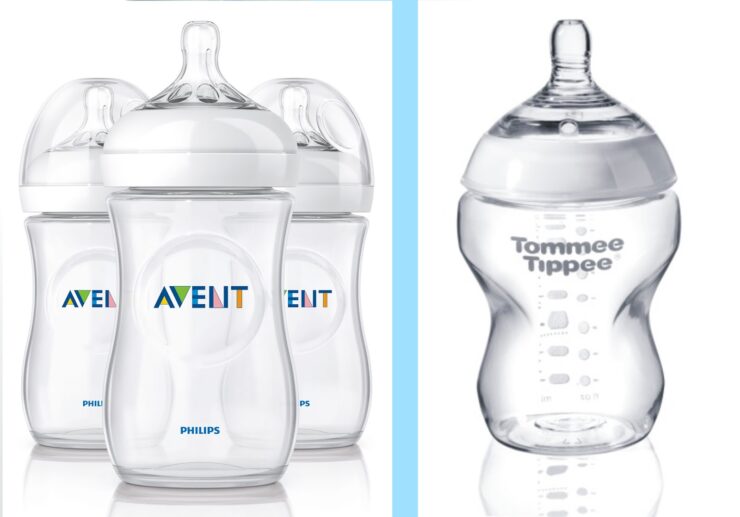 With so many different brands and so many different options, it can be hard to choose which ones you like the best. A great thing to do is to do research and get advice from people whose children have actually used the products.
First-hand reviews are a great way to make sure you are getting the quality products that you think you are.
Tommee Tippee and Avent are both great products but depending on your baby's needs one or the other may be standing out to you more.
Now consider the following:
Pricing
Unless you have a golden chest of money, you probably have a budget for everything. Including the one for buying baby products. So, getting a good price is probably important to you.
One thing that's similar between the two brands is their prices are closely related. Aside from the fact that most baby bottles are cheap, Tommee Tippee and Avent bottle products are priced similarly.
In choosing between the two, you'll probably want to consider your preferences and your baby's needs in addition to the price.
So, whether you're on a budget or ready to roll the dice, both brands are good for you.
Aside from price though, there are many other things you should consider. Here they are:
Availability
Both brands come in various sizes and styles and are available for purchase both online and offline. After Dr. Brown and the Comotomo baby bottle, Philips Avent and Tommee Tippee bottles are the two brands closing in behind.
This means you'll have plenty of options to choose from. If you like to get your products from the stores, you should be able to find both on the shelves.
And online? They're plentiful. Both the nipples, brushes and the bottles themselves.
Durability
As you probably have seen in the preceding paragraphs, both companies are reputable, popular, and reliable.
However, how long their bottles last is subjective. While there are some bottles from both brands that have performed excellently, we often come across several complaints about both brands.
And one that's prominent is the problem of leakages.
Therefore, it's important to read and digest reviews on the bottles or nipples you want to buy as the overall sentiments on the two brand products may not be fairly represented. a
---
Final Thoughts on Tommee Tippee vs Avent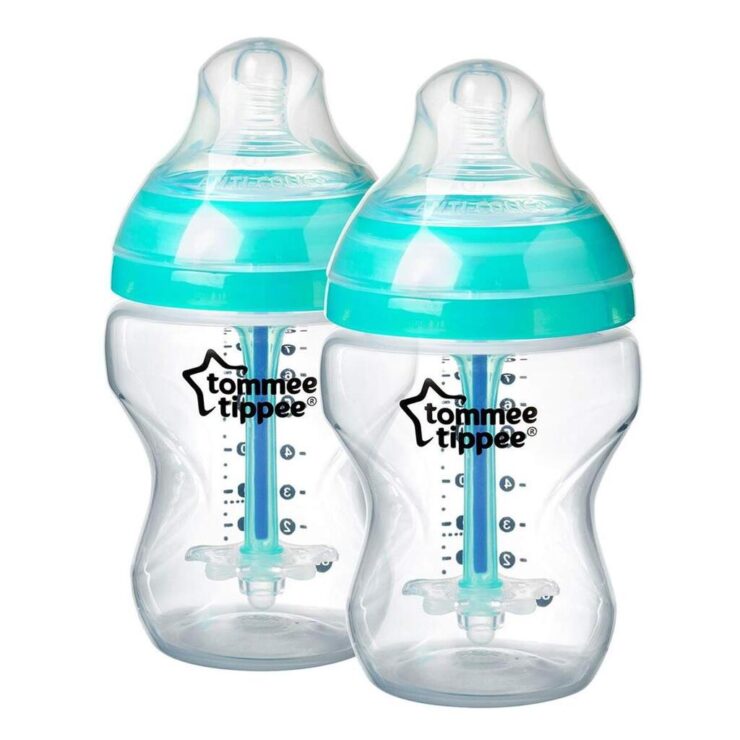 No matter how you look at this debate, one of these two massive brands will suit you. Even though Avent is not really a standalone brand as Tommee Tippee, they're equally as strong.
As hinted above, these two brands are similar in terms of popularity, reputation, and availability of their bottles. Again, both companies produce baby bottles that are BPA-free and to some extent, are easy to clean too.
Also, their numerous bottles and nipples are suitable for newborns and can help relieve the effect of colic. However, when it comes to good colic design, Tommee Tippee is savvier.
So if you're looking for that brand with better quality nipples, you should look at Tommee Tippee.
Related reviews:
Are Tommee Tippee Bottles Dishwasher
Are Avent Bottles Dishwasher Safe