Picking a gift for a 15 year old girl can be challenging and they want something special and unique gift idea. Picking a toy or gift for a girl aged 15 is no stroll in the park to say the least. Not only are there fashion fads for teenagers which are never constant, but your teenager would also want her voice heard, by way of expensive suggestions and such-like.
A rule of thumb might involve having a bucketful of gift ideas and examining each potential present against this latest fashion trends for teenage girls. In another circumstance, you could ask what she wants for her special day, and with an answer given, everyone stays happy and satisfied.
However, in case you come up against the dreaded words- "I don't know what I want"- do not despair, for help is at your fingertips.
Top Presents & Gift Ideas
#1. Speaker (Bluetooth) with Built-in Mic
If your 15 year old teenager is anything like the million others of her age across the globe, the chances are high that she may have begun to spend plenty of time in the bathroom. If she has taken a liking to sing and music, then the hours could stretch even further.
So why don't you make her birthday a memorable one, by giving her a wireless waterproof speaker with an inbuilt microphone? The SoundBot SB516/SB517 is the way to go.  The exterior is trendy, with a glossy finish that would give her bragging rights when she's with her friends.
Pros
The SoundBot comes with a unique, military grade 7 water-proof protection.
The SoundBot features the latest Bluetooth 3.0 technology and has a long-lasting built-in rechargeable battery capacity for 6 hours of play time.
The controls on the device are within reach, allowing access to functions such as forward/backward, volume up/down, answer/hangup calls, and to power the device on/off.
The SoundBot connects seamlessly to phones, or other Bluetooth enabled media devices.
It comes in different colors including blue, black, red and white.
Cons
Some users noted that the battery of the speaker does not last as expected.
The charger for the SoundBot can be improved.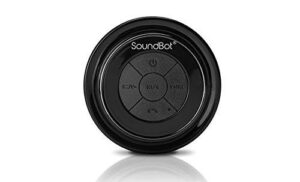 #2. Victrola Bt Suitcase Record Player with 3-Speed Turntable
So if your adorable 15 year old princess has set her sights on being Disc Jockey (DJ), why not give her a helping hand by presenting the Victrola Record player with 3-speed Turntable, especially if she loves old school music.
She will find that this device is an absolute classic and comes loaded with features. It is also portable, so she won't have any trouble bringing her friends together and serving as their DJ for the day.
Pros
The victrola comes with in-built speakers.
This music box features a 3.5 mm aux-in, enabling users to play music from any non-Bluetooth device, RCA aux-in, and headphone jack.
The Victrola has a three-speed Turntable (33 1/3, 45, 78 RPM), which plays all vinyl records as well as her favorite albums.
The device has inbuilt Bluetooth, so users can wirelessly stream music from another Bluetooth enabled device.
This product comes in a variety of exciting colors.
Cons
The tonearm can be sturdier.
The material for the turntable could have been made from a better material or plastic.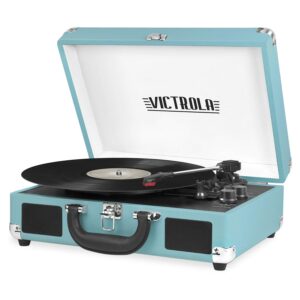 #3. Rowan Bandhani Duvet Cover

The bedroom is a place close to the hearts of many 15 year old teenage girls. It is a sanctuary; a place where she can lock herself in and be in her world, or hold a slumber party with her friends. So for her birthday, please give her a lovely Bandhani duvet cover, to add beauty and color to her room. The covers come with exotic Bandhani dye-inspired print, adding a boho charm to her bedroom. This duvet is stable at the back, so users enjoy a reversible finish.

Pros
The duvet material comes from 100 percent pure cotton.
The cover is machine-wash friendly.
The duvets come in minimalist designs.
Cons
The duvet can incorporate other materials to achieve a softer feel.
Sometimes, the color of the actual product differs from that advertised.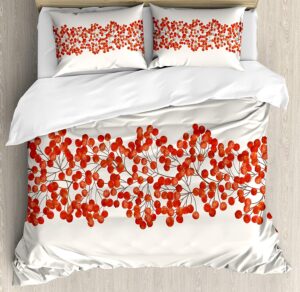 #4. Just Dance 2018 – Wii
Just Dance 2018-Wii is allow user to jam to movement as performed by different characters in the screen.  If your teenage daughter has the kicks for dancing and fun, then get her this video game for her birthday.
If she is not dancing to the tunes with her friends, she can give family get-togethers a new life, allowing her parents and siblings to latch onto the fun, with dancing.
Pros
The game comes preloaded with over 40 enthralling musical tracks.
It is adaptable to the Nintendo Switch system, so the fun can hold anywhere and at any time.
The game offers a pass to join the most prominent online dance party in the revamped World Dance Floor and take the chance to compete to win rewards/prizes.
Cons
The video game is too clunky to navigate
The registration process is a tad cumbersome.
The dance choreography does not match the rhythm of some selected songs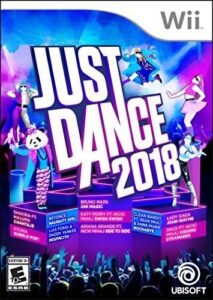 #5. Binpemax Large Size Indoor Decorative Neon Light
This desk lamp is ideal lighting for you, when you want to have a fun evening with your friends and family or when you want things to dim out beautifully when you are alone in your room.
The neon lights add to the ambiance of any place. They also bring excellent and great feng shui to the atmosphere being neon and nontraditional.
Pros
The lights come in a variety of shapes including snowman and rainbow.
The lamps are made from high-quality materials.
Cons
The colors might come across as being too blinky.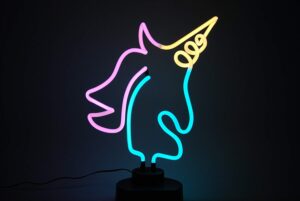 #6. Madewell Medium Transport Tote
Is your 15 year old teenager turning into a fashionista? With a keen eye for elegant dressing, topped off with the right accessories? Then the Madewell medium Transport tote will suit her style in grand style, as a gift on her birthday. Watch her take the tote to school, looking prim and proper, appreciate her blossoming into a young lady as she rocks the accessory to a function with friends; The Madewell Transport Tote will always make her day:
Pros
The bag comes from two pieces of premium leather.
The bag is easy to carry about; you can carry the tote with top handles or via the detachable shoulder straps.
The tote has an interior side zip pocket, to keep (valuables) safe.
Cons
You might want the tote to be a bit roomier.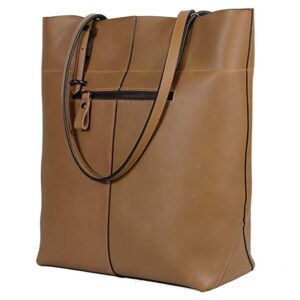 #7. The Sims 4 Get Famous
If your 15 year daughter has dreams of being famous in acting/singing (as she should), why don't you get her the Sims 4 Get the Famous game, for her birthday or Christmas? The game will thrill her to no end, as she lives her dreams with the characters that she chooses. She can become the next big celebrity right before your eyes.
Pros
You have the choice of outfitting your characters with outfits and personas that suit your tastes.
The game mirrors characters and situations authentically.
Cons
The game could do with more character role plays.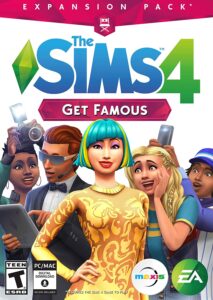 #8. Fjällräven Kanken Water Resistant Backpack
Is your 15 year old a lover of the great outdoors? Has she requested a camping trip as a part of her birthday/Christmas celebration? Then give her the classic Fjällräven Kanken Water Resistant Backpack. This stylish, teen-approved backpack will form an essential part of your teenage daughter's fashion ensemble.
Pros
The backpack is made from Vinylon F- a material that is dirt-resistant, water-resistant and is easy to wipe clean.
The bag has excellent functionality as it features a two-way zipper with rain flap for protection.
It has ergonomic shoulders straps for long trips as well as dual top snap handles for a quick carry.
The backpack comes with a lot of storage space and weighs in at less than 1 kg.
The product comes in different colors.
Cons
You should beware of imitations of the backpack in the market.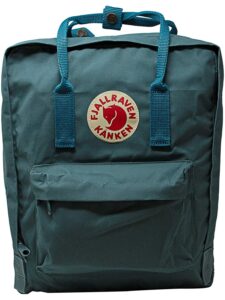 #9. Ray-Ban Round Flat Lenses in Gold Lilac Mirror
It is generally accepted that the eyes are the window to the soul. You can let your 15 year old teenage girl give expression to her inner muse, by donning this trendy aviator glasses from Ray-Ban. The specs are not only the fad, but they are also great fashion accessories.
Pros
The Ray-Ban Lenses are made from premium materials.
The lenses are prescription-ready
Cons
The sunglasses do not come with the option of getting larger frames.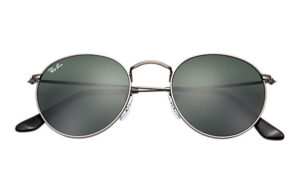 #10. Levi's Wedgie Icon (Skinny) Jeans
You can't ever go wrong with giving your 15 year old girl a pair of Jeans for her birthday or at Christmas, especially if the jeans are from the stable of Iconic jeans manufacturers, Levi. After you gift her, admire her strut her stuff and do her thing, while remaining fashionable in Levi's Wedgie Icon jeans.
Pros
The jeans feature a button fly closure, so there are no rooms for any fashion mishaps.
The jeans are machine-washing friendly.
The jeans come from fade-resistant materials.
The jeans wrap around the wearer comfortable, and they have stretch as well.
Cons
The jeans may have areas that stretch a bit too thinly.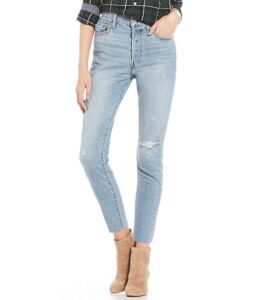 #11. Speed Up Tight Full-On Luxtreme
Is your 15 year old already a fitness freak? Then help keep her in good mental and physical shape by gifting her a pair the Speed-Up Tight Full-On Luxtreme.
Your growing princess will surely have a blast performing her exercise routine in these figure-complementing tights, as the Luxtreme is sweat-wicking and offers excellent support and coverage with a relaxed, smooth feel.
Pros
The jeans come with added Lycra fiber for stretch and shape retention
The product features a drawcord waist for a secure fit
The tights come in reflective detail that keeps you visible in low light condition.
The tights have easy-access pockets for keeping your stuff safe as you exercise.
Cons
Some wearers complained of slight skin irritation from the tights' fabric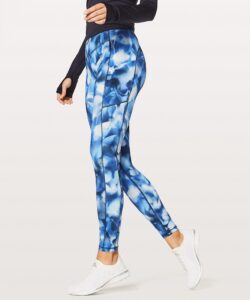 #12. Victoria Demi: Body Bra
At 15 years of age, your teenage daughter is gradually turning into a beautiful lady. What better way to usher her into young womanhood than by giving her a Body bra by Victoria Demi on her birthday.
Pros
The bra comes with a hook and eye closure, for a solid fit.
The bra is made from the super soft material.
The bra has adjustable straps
There is an avalanche of colors to choose.
Cons
The adjustable straps can come in a longer length.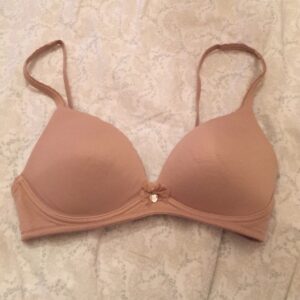 #13. Body Underwire
If Victoria's Secret is a bit pricey, maybe your teenage queen will cut you some slack when you get her an Underwire Bra from True Body.
They have an online quiz application that can throughly guide your child into selecting the appropriate style for them.
Pros
This underwire bra comes in tailor materials that enable the body to breathe. These materials are called lightweight microfiber fabric materials that take the sweat away from the skin and keep the skin fresh.
The product features a hook and eye closure for comfortable wear.
The bra is hand wash friendly.
Cons
The actual sizes sometimes differ from those displayed by the advertiser.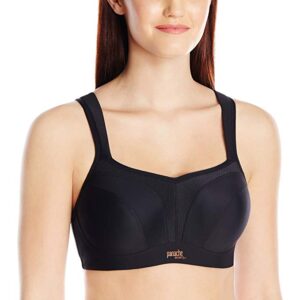 #14. Black Speckled Beanie
If you want to give your 15 year old teenager a gift that not only makes a fashion icon but also enables your purchase to donate to a charitable cause (helping foundations fighting pediatric cancer), then go for the Black speckled Beanie.
Pros
The fashion caps are made from 100 percent cotton
The beanies are Machine-wash friendly
They come in a one-size fits all
Cons
The hats tend to stretch.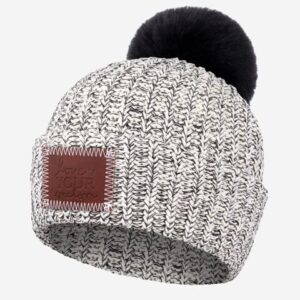 #15. My Eye Collector's Set
Made by Spehora, this is another cool birthday or Christmas gift for your 15 year old daughter. How will she not fall in love with the following with beauty sets containing mascara, eyeshadow and lipsticks of different colors
She will forever be in your debt as she gets on with the task of making her naturally pretty face, even prettier with her make-up kit.
Pros
24 Exclusive colors of different shades.
The set is light-weight, so you can make-up on the go.
Cons
The make-up set can incorporate more color shades or varieties.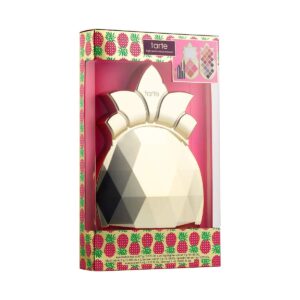 #16. Tom Ford: Lip Color
The many positive things users say about the product is the smooth finish the lipstick gives wearers as well as the product's stellar packaging. Give that 15 year old girl you know this product as a gift for her special day or occasion and watch her beam with joy and gratitude.
Pros
It is lightweight so that you can pamper your lips on the go
The brightness of the color of the lipstick remains untouched after a long day.
Cons
The actual color of the lipstick sometimes differs from that advertised by seller.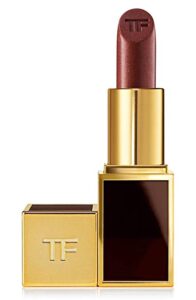 #17. Skin Lover Rubber Mask
This Christmas, give your 15 year old girl the chance to show her facial skin some love; using the tried and tested Dr. Jart+ Clear Skin Lover Rubber Mask, especially if the teenager in question is battling acne or some other facial problem.
Wrapping the skin and preventing evaporation of the anti-aging ingredients at the same thing providing a cooling/soothing sensation.
Pros
The mask Keeps acne at bay.
The product can be used as an emergency wrap a day or two before a function or event.
The mask sticks to the face for the duration of application
Cons
The mask should be pulled off gently to avoid breakage.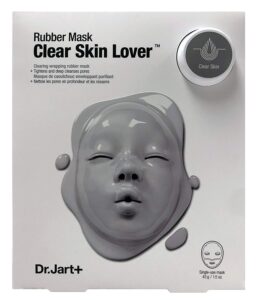 #18. Moisturizing Mask
If you want your 15 year old girl to have a refreshed and hydrated facial expression for her birthday or at Christmas, invest in giving her the gift of a Moisturizing Moon Mask.
This mask comprises active hydrating/cleansing agents including Sweet almond oil, plant-based squalane, and hyaluronic acid. These ingredients go below the surface of the skin, to shore up hydration, smoothen fine lines and restore skin elasticity.
Pros
This moon mask works with all skin types
Serves as a perfect skin conditioner
The cover is fragrance- free.
Cons
The product may burn sensitive skin, which may lead to breakouts.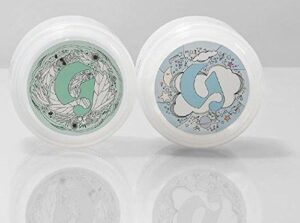 #19. Clarisonic Mia 1 Skin Cleansing System
So after a long day partying with her friends on her special day, why don't you give her one more surprise in the form of a skin cleansing System. This product is a 3-in-1 cleanser that penetrates the skin to clean, hydrate and moisturize, leaving the user with a bright, even glow/complexion.
Pros
The device cleans the face six times better than using one's hands
It is guaranteed to remove 99 percent of makeup, dirt, and oil from the face.
The device operates on easy-to-select modes
Cons
Some devices do not vibrate as expected
The registration process for the device is cumbersome.
It might come off as a bit too pricey.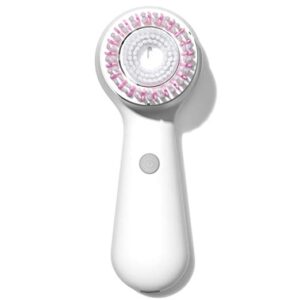 #20. Days of the Week Scrunchie Set
Scrunchies are making a significant comeback as a major fashion accessory for your teenage girls. Put your 15 year old queen in the mood for her birthday or Christmas with this Scrunchie set. Make her hair come alive this season and always with this thoughtful gift.
Pros
The product spreads out for use for each day of the week and more.
The scrunchies come from durable but comfortable materials.
The price is affordable
Cons
Some users deemed the scrunchie material too hard, resulting in hair breakage.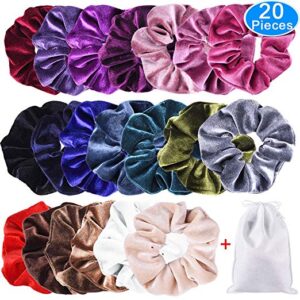 #21. Le Specs the Last Lolita Cat-Eye Sunglasses
For a timeout in the great outdoors, you would not want your 15-year-old lass squinting under the full glare of the sun. For this reason, giving her the Le Specs Cat-eye sunglasses as a gift for her birthday or on Christmas will make her day.  Besides, the sunglasses will serve as the perfect fashion complement to her dress ensemble.
Pros
The sunglasses come under a one year warranty.
Offers UV radiation protection
The glasses are made from plastics. Therefore they are lightweight.
Cons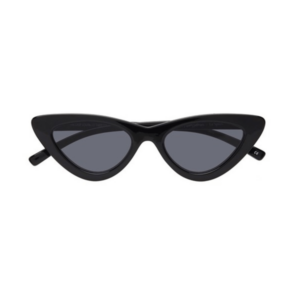 Complete Buying Guide
What to get a 15 year old girl who has everything?
It becomes dicey when your girl has everything, from initial assumption. All you have to do in this situation is to look closely. More often than not, they want a better version of what they have at the moment. The key to getting a gift for a girl that seems to have everything is by looking closely at what they have and find a better version of it.
In some circumstances, you can take the liberty of getting them an uncommon and untraditional gift item. Invite them for a day in the park, or get them tickets to movies or a pass for an event you think they would enjoy attending. The main idea here is to be creative, and spend more time analyzing the person you intend to give the gift to, rather than focus on how amazing their collection of gifts is.
With a little bit of effort and time dedicated to looking in the right direction, your gift might end up in their favorite list.
Top Christmas gifts 
Christmas gifts are always special, in the sense that, it has to fit perfectly into the season. You can't get away with a generic gift in this situation. Teenage girls are fond of keeping a diary for the new year, a perfect Christmas gift item would be a beautiful diary with the next year's calendar.
You can also get them the year's edition of their favorite item or brand. This would make them feel special beyond your imagination.
Best Gift Ideas for a 15 year olds Birthday
The best gift idea for 15 year olds is highly subjective because taste differs. What would catch the fancy of one person might be a total turn off for the other person. And the last thing you want to do is present a gift they won't appreciate to them on their birthday.
Coming up with the best gift ideas is simple as spending some time with them before their birthday. You have to assume the position of a secretive detective here; asking the right question is important.
Try as much as possible to do this way before their birthday so you won't give them a hint of what you're trying to achieve. 
Unique Presents for a Girl 
Some unique gift ideas include a day in the amusement park, this is not a gift that most people would think of; give them the break that they crave for, let them explore the world around them; with the expenses on you.
Taking them out on a dinner is also another unique gift idea. 
Best Types of Gifts for a Teen Girl
1. Stay abreast of the latest fads and must-haves
Hey, remember she is 15 years old, and she already has a keen sense of the latest trends in matters like fashion, music, movies, and magazines among others.
If you do not get a direct answer as to what she wants as a gift, you would have to pay attention to detail and go for items that take preeminence in her teenage world.
So do not give her jumpers when the fashion rave is skinny jeans; stay clear of action thrillers when what she enjoys are romantic films.
If you remain at a loss as to what constitutes the rave, you could discretely consult her friends to have an idea of the kind of gift to buy for her.
 2. Pay attention to her hobbies and other attractions
Take out some time to study your 15 year old girl. Has she taken a liking to music? Or is she into ballet dancing? Or poetry reciting? Her hobbies can point the way to the kind of gift you could get her for her birthday or at Christmas.
 3. Make it memorable
You can go for a compilation of toddler pictures or give a video of her performance at her kindergarten classes. Remember that the gift should be able to instill fond memories in her recollections.
This article will beam the light in that dark tunnel of uncertainty you face in getting the right gift for your 15-year  old daughter, sister, niece, etc. So for the next time you think of a cool gift for a birthday or another celebration, let this compilation guide your selections: