The 'sweet sixteen' birthday is something that girls get to experience just once in a lifetime. This birthday marks the transition of a young girl into womanhood. In various cultures and countries, this transition in age is a big celebration. For example in America, it is often celebrated by gifting the girl a car or other expensive gift item.
Turning 16 is considered when a girl comes of age because it is on this day that she is treated as an adult for the very first time. At this stage, she is considered mature enough to get a job or even own a car.
Of course, not all girls would love to receive a car on their 16th birthday. There are various other gifts she might be interested in. Some examples include; the latest fashion trends, a shiny piece of jewelry, a makeup kit or a fantastic party where she can share her special day with her best friends.
When your girl turns 16, she deserves a very special gift. If you are struggling to think of something to make the occasion, you can trust our 21 best gifts for 16 year old girl to do the trick.
Best Gift Ideas Reviewed In 2023
Shopping for a sixteen year old can be quite challenging truth be told. This is because she is ready to be independent, and she is tenacious, curious and creative. Teenage life isn't so easy, yet making the transition into adulthood can be even more difficult. So, you will want to choose a gift which can help her in her journey into a women, or something which she can simply enjoy.
Whether you are shopping for a granddaughter, a niece or a daughter, rest assured that you will find an item below that would be ideal for her.
1. Canon EOS M50 Mirrorless Vlogging Kit
Teenage girls nowadays are addicted to sharing their life with their friends with various technological devices. Whether she's an Instagram pro or a Snapchat queen – she'll enjoy sharing snapshots of her life on social media. This EOS M50 cam will allow her to capture the world around her in vibrant images and memorable 4K UHD videos. It's one of the most special gifts for her 16th if she loves taking photos and recording special moments.
What's more, she can shoot videos in Full HD 1080p or opt for a slow-motion effect using high-speed 120p in HD. The vlogging options are endless. She can also create high-quality photos with a wide AF area, advanced subject tracking, and eye-detection AF. Perhaps you've got the next YouTube or social media vlogging sensation in the family!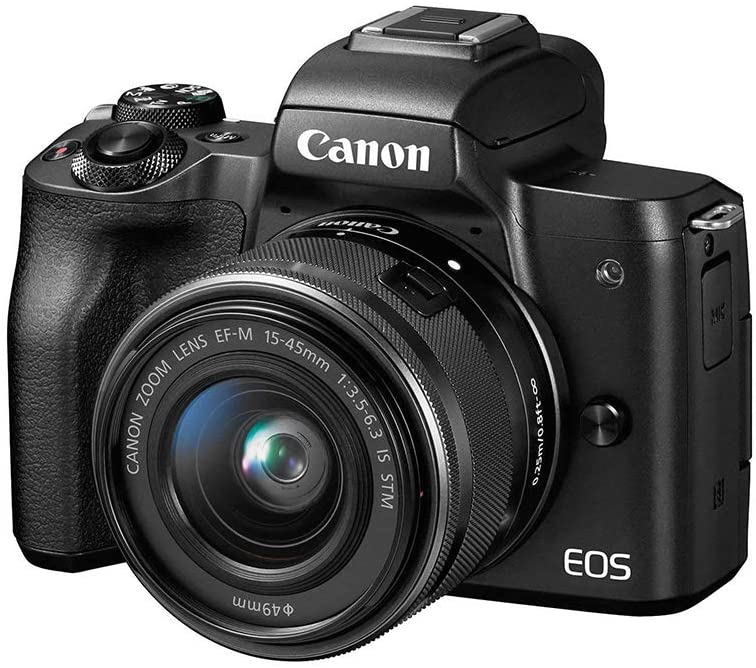 2. Apple AirPods With Charging Case
Wireless earbuds are increasingly popular nowadays, and there are countless models to choose from. Why not save yourself the hassle and opt for a known and trusted brand like Apple?
The Air Pods are incredibly compatible and produce crystal clear sound no matter what she's listening to. What's more, Bluetooth technology ensures a seamless connection at all times. She'll also be able to plug them in for calls with her friends or to listen to her favorite tunes and podcasts for up to 5 hours after a single charge. Pop them into the portable, pocket-sized charging capsule and she'll ensure she never runs out of battery.
Apple AirPods are a great offering for any teen girls who are music fans or constantly gossiping to their galpals on their mobile!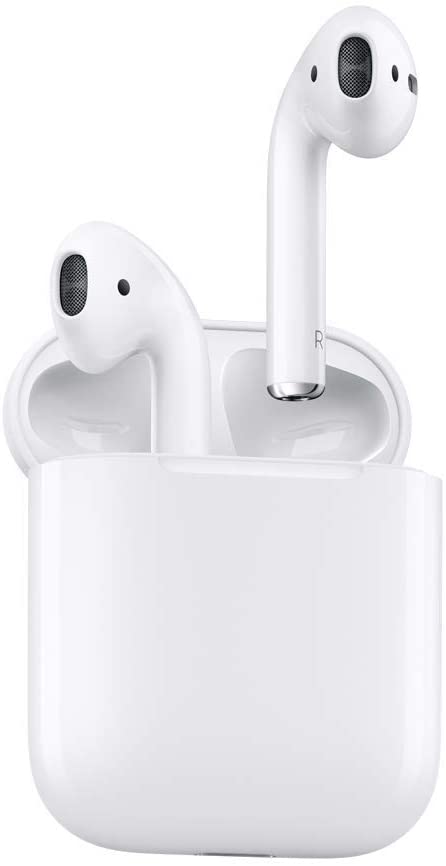 3. Victrola Vintage Suitcase Record Player
The Victrola Vintage suitcase record player combines retro and contemporary design so she can listen to her favorite music in style. This fantastic item has a three-speed belt-driven turntable and upgraded sound. It's the perfect addition to your teen room.
The turntable sits inside a classy vintage suitcase which she can take with her anywhere with an easy carry handle. She can also connect to her smart devices with the Bluetooth speaker. You can also choose from a huge variety of patterns or colors to find one that suits the personality of your teen.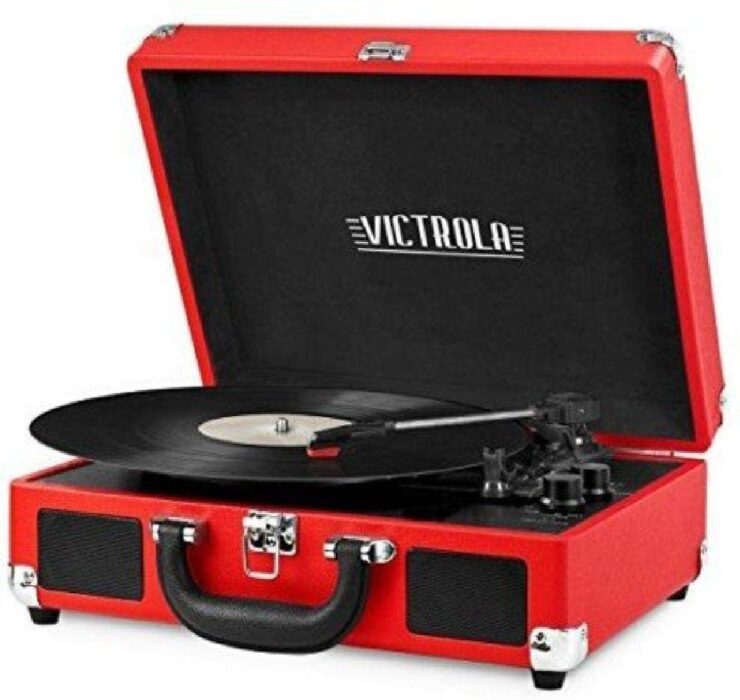 4. Ultimate Ears WONDERBOOM 2
Does your teen love blasting her favorite tunes and dancing around her room? What teen doesn't? The Ultimate Ears Wonderboom 2 is a fantastic present for any music-loving teen. This compact wireless speaker provides 360 degrees sound and added bass. When outdoors it can go even louder! It can easily fit into a bag so she can take it on adventures with her.
The long-lasting battery ensures she'll be jamming to her favorite beats for hours without interruptions. It's also waterproof and dustproof so she won't have to worry about damaging it. What's more, it can float! She can even have it on in the swimming pool or in the shower and bring her music with her everywhere she goes. It's also compatible with most smart devices and can be controlled by the speaker itself.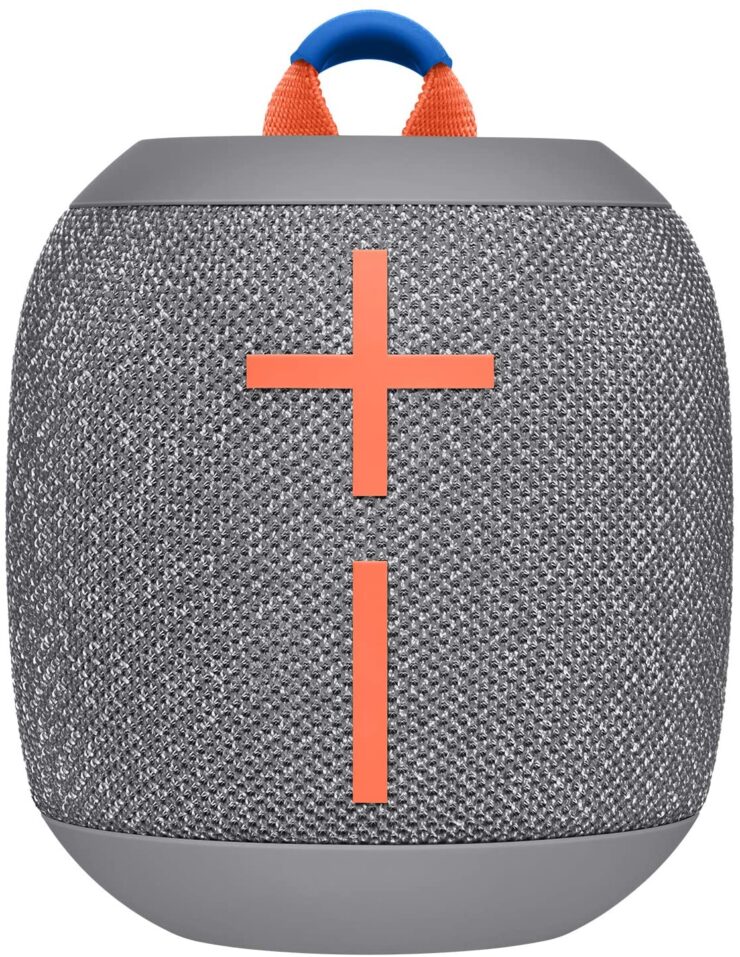 5. Apple 11 iPhone
Looking for a way to seriously impress her in 2023? This product is sure to do the trick and leave your teen extremely content. It's definitely one of the more expensive and in-fashion items on our list, so be sure she deserves it! Teens adore their smart devices, and the newest iPhone is guaranteed to bring a smile or two to her face.
This fancy gadget has a dual cam so she can take pictures and create new memories of her sixteenth turn around the planet. The iPhone 11 allows you to do everything that a great smartphone does, and the battery lasts all day – so you can rest assured that she'll always be able to contact you. Choose from 5 color options, it comes with a USB charging cable and 128GB of space for her to fill with apps, music, games, and more!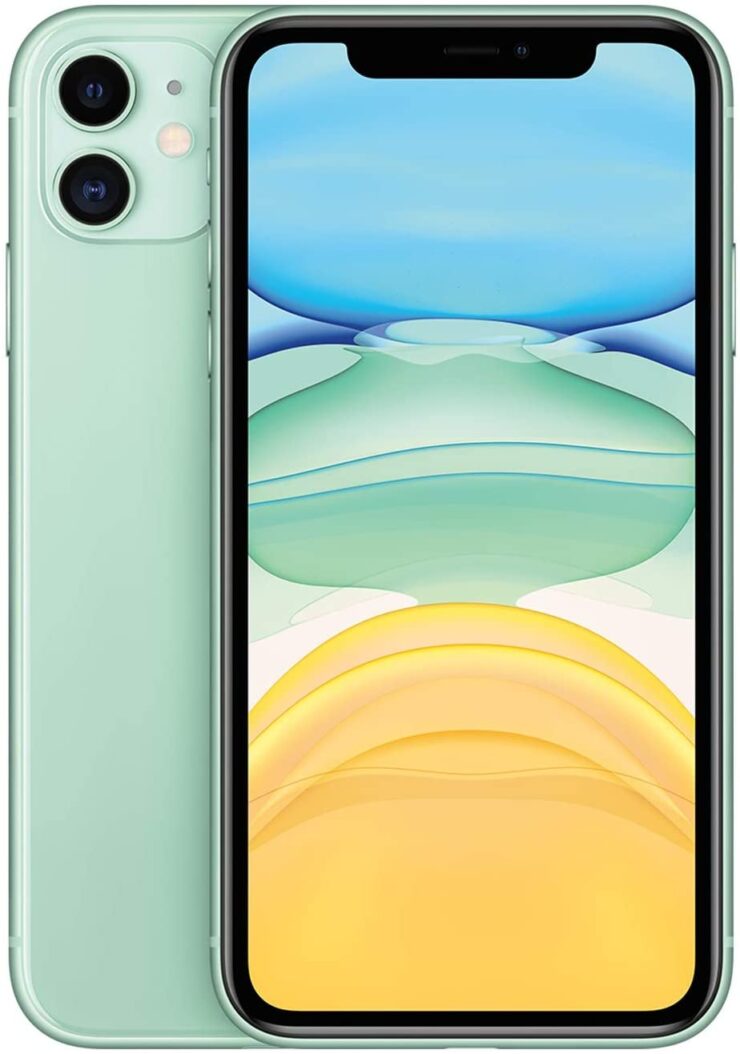 6. LED Photo Clips String Lights
All teens adore decorating their rooms. These LED string lights with clips will allow her to attach all her favorite pictures and memorable moments. She can print all her most treasured photos at home and organize them in whichever way she likes.
This item includes 100 waterproofed LED string lights made of durable wire. It's easy to charge with a USB cable or battery charging supply and has 8 modes of flashlight for creating a charming atmosphere in your teen's abode. This gorgeous present will be her inspiration to get out of bed have new experiences that she can photograph and remember.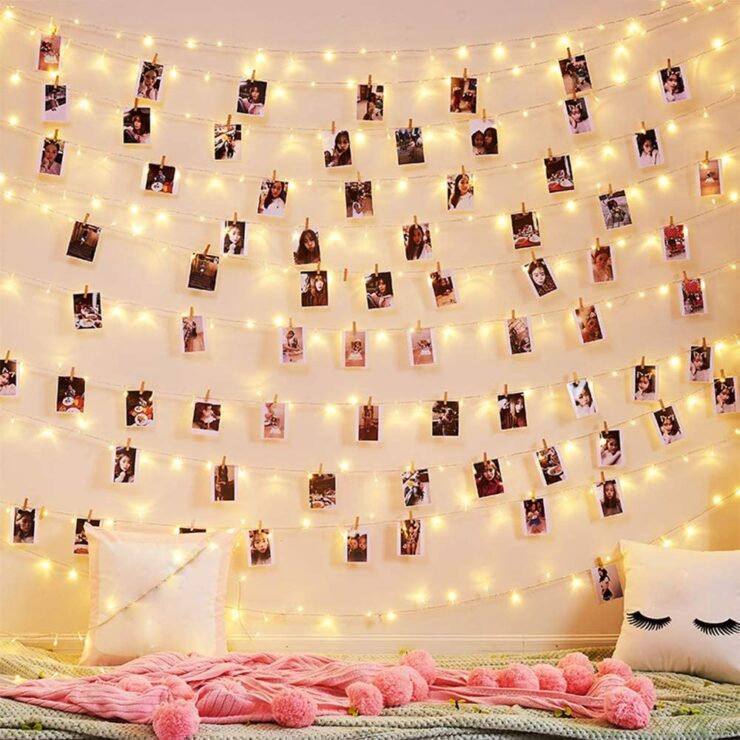 ,

7. 142-Piece 101 Art Wood Set
If you have a teenage daughter who is into drawing and painting then this is the best gift to offer her. This unique art kit comes with everything necessary to use a variety of drawing techniques, whilst keeping her engaged for hours. This product is perfect for developing creative skills as well as bringing out the hidden artist in your girl.
With this unique art set, many different forms of drawing can be carried out. These include watercolor, oil pastel, pencil drawing and coloring and crayons. The durable protective case guarantees proper organization of the items inside, and will prevent any pencils or oil pastels from snapping.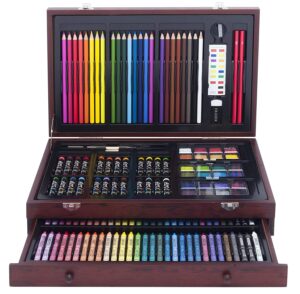 8. Apple iPad Mini – White/ Silver
Teenagers nowadays are in love with gadgets and this high quality iPad is one that would catch the interest of every young girl out there. With this mini iPad, girls can make crystal clear videos with excellent details thanks to its 1080p HD recording system. It also features a 5MP camera which ensures that high quality images are taken.
This is the ideal gift anyone can offer a 16 year old girl. Not only is it loads of fun, it is also ideal for school and college work. It has a high battery life – it can last for up to ten hours when charged fully.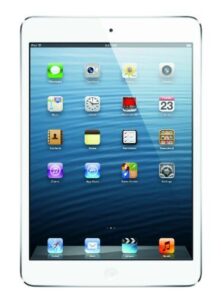 9. 60 Colored Gel Pens For Adult Coloring Drawing Books
Safety and protection were taken into consideration when designing this colored gel pens as they are made out of nontoxic and acid-free materials which ensures the longevity of the product. These pens come with a simple ballpoint tip which enables users to color and draw with ease. Coloring with these pens can help improve creativity and imaginative skills.
These colored gel pens suit a variety of purposes such as for writing journals, scrapbooking, decorating, doodling, crafting, party invites and many more. They are also good for completing adult coloring books, which is another great gift for your teenage daughter. They come neatly packaged and arranged in a durable case which not only looks good but also guarantees that items are properly and neatly organized.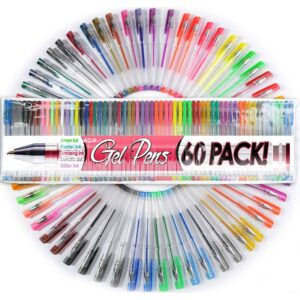 10. Face And Body Dead Sea Mud Mask – Pure Body Naturals
This product is safe for use as it has been thoroughly tested and approved. It makes use of high-quality ingredients such as essential oils and Shea butter which delivers impressive results to the body and face. You can be sure this mask won't cause harm or irritation as it doesn't contain parabens, fragrance, alcohols, dyes, bronopol or phthalates.
It is effective when it comes to detoxing and exfoliating clogged pores which are known causes of skin acne and irritation. So, this is the perfect gift for teens who are becoming more and more interested in beauty and skincare.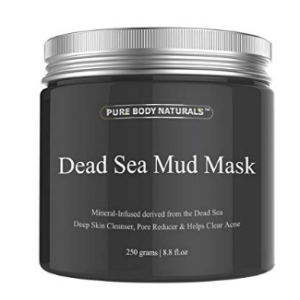 11. iPhone 6 6s Fabulous Glossy Pattern Case For Girls
This is another impressive and practical gift item that you can gift a girl on her birthday or for Christmas. It is made using TPU material which makes sure this case provides the phone screen with all the protection it deserves. One notable feature of this phone case is its raised lip design which ensures that, should the phone fall face down, the screen will not make contact with the floor and therefore won't get scratched or broken.
Unlike other poorly designed phone cases, this one comes with FingeReaction technology which guarantees amazing button response. It sleek, elegant and stylish pattern combined with a pocket-friendly design makes it the envy of other similar products.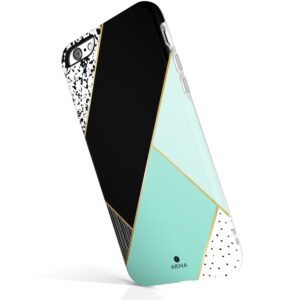 12. Sean Covey's Seven Habits Of Highly Effective Teens
With over five million copies already printed round the world, this is one of the recommended books that will  guide teens to ultimate success in life. Reading this book helps to boost self-esteem in teens, which is perfect for when they are finding life tough.
This book talks about life changing decisions and tough struggles teens face every day. It also introduces teens to simple approaches that will be instrumental in helping them fight back peer pressure, build better friendships, better their image and even achieve life goals.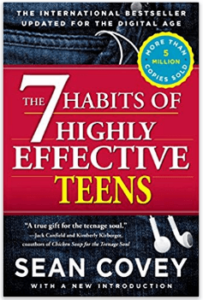 13.  LEGO 10247 Expert Ferris Wheel Construction Set
Coming with a crank and colored gondolas, this is an excellent creative building toy for older girls. The 2400+ pieces can be used to make a big wheel which really spins. Building will keep girls busy for a long time, and it is perfect for helping them build on important skills. The pieces can also be used with other LEGO construction sets, so it is the perfect gift for any collector.
The finished piece would look excellent on display, and it also comes with accessories to set up fun scenes and displays. These include, an ice cream vendor, a ride operator, four adults, four children, pretzels, balloons and ice cream cones.

14. Adidas Racer Lite Women Running Shoes
Made using high quality synthetic mesh material, these running shoes will withstand the test of time. Unlike other low-quality running shoes found on the market today, this well-designed pair comes with a durable mesh upper which helps the feet to breathe during use. This ensures the skin doesn't suffer any damage due to a build-up of sweat and means the shoes won't start to smell. It also means the feet will feel comfortable in these shoes all day long.
The shoes look really stylish, with the three synthetic leather stripes trademark of Adidas. The monochrome color scheme is attractive, and ensures these shoes will match any outfit. Thanks to its sock liner feature, the feet will enjoy plenty of cushioning meaning maximum comfort.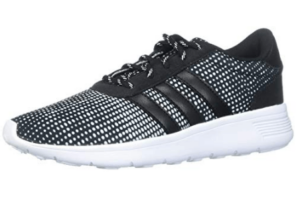 15. Casio Colored Gloss Baby G-Vivid Watch
Made using durable plastic material, the Casio Color Gloss Baby-G Vivid Watch is resistant to shock and impact. For additional durability, this watch is water resistant to depths of up to 660 feet, making it perfect for water sports, although not for scuba diving.
This watch delivers a perfect and secure fit as buckle closure combined with a resin band makes sure it stays perfectly in place on the wrist. Other impressive features of this wristwatch include the 12/24 hour format, timer, daily alarm, stopwatch, backlight and many more.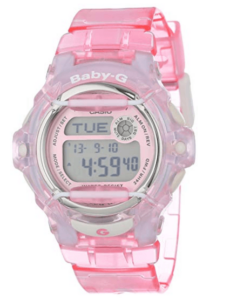 16.  Fujifilm Instant Camera Mini 9 Bundle With Case And Film
Featuring attractive designs and also being easy to use are the main highlights of this remarkable gift item for teen girls. This instant camera comes with a selfie feature which makes it possible for teens to take sharp and crisp selfie shots. Focusing on a particular object is easier than ever with the Fujifilm Instant Camera thanks to its close-up lens adapter which brings photographers closer to their targets.
Its brightness levels can be easily adjusted to suit the light levels. Durability is another key factor of this well-designed mini 9 instant camera as it features high quality materials and components which makes sure this instant camera lasts for a long while. Teens will love capturing memories with their own camera and printing the photos out to display in their room.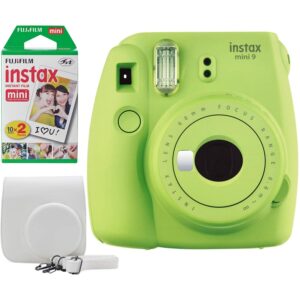 17. JR.WHITE Mermaid Tail Blanket for Kids and Adult – Ocean Blue
This blanket's mermaid tail design is designed especially for girly girls who love fantasy creatures such as mermaids and unicorns. This blanket is easy to use thanks to the back opening which means climbing in and out is simple.
It also features a soft wool material that helps girls feel warm and toasty especially in cold weather conditions. It is the ideal present to offer any girl or her birthday, graduation, Easter, Christmas and other celebrations.
The blanket is the perfect size for teenagers and adults to use, so you can be sure it will last a long time. It is large enough to fit the whole body inside, from head to toe! This blanket is suitable and ideal for sleepovers, camping, for use on the sofa and even in cars.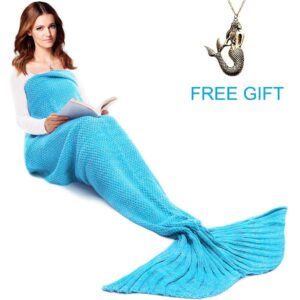 18. Sweet Sixteen Lucky Feather Bracelet Gift For 16 Year Old Girl
Make your daughter's sixteenth birthday a memorable one by getting her this 14 karat gold dipped feather bracelet. This gift will make her look beautiful as it comes with elegant beaded strands. There are sixteen beads on the bracelet, one for every year of her life. That's why this is a special and memorable gift for her sweet sixteen.
The bracelet is ideal for every wrist size as it comes with an easy to adjust cord which can be adjusted to fit any size. It is also nickel-free, making it perfect for those with sensitive skin.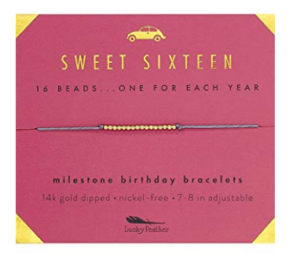 19. The Driving Book – Do's And Dont's Of Driving
Reading this book provides teens with information on how to change tires, driving in poor weather conditions and many other challenges drivers may face every day. If your daughter is keen on learning how to drive then this book is the best gift to offer her to help her to prepare. You can be sure your daughter will be a safe driver if she reads this book before starting to learn.
This book provides detailed insight on everything teen drivers need to know, which would normally come from experience. It also sheds light on how to navigate through new routes and territories. This is simply a must have for every teen that is keen on learning how to drive.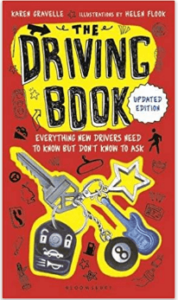 20. Spiritual Guidance Menton Ezil Adjustable Bracelet Jewelry
Teens will love wearing this bracelet as it won't just earn them complements, but it is also extremely comfortable on their wrist. It's made using high quality polished metal, so there isn't any worry of rust or corrosion.
A firm and secure fit is guaranteed as it can be shortened or extended as needed. The clasp is easy to fasten, so girls will be able to put it on by themselves with ease. The silver bracelet comes in a well-designed box which can be used in presenting this piece of jewelry as a gift item on special occasions.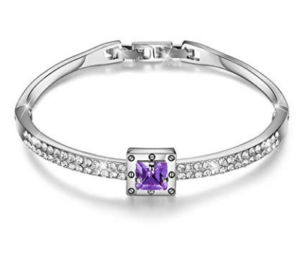 21. Birthday Charm Bracelet With Rings, Stars And Hearts
Designed by the famous Haysom interiors, this is a beautiful, well-made bracelet which every teen would love to  call their own. This bracelet comes with simple and unique detailing such as a number 16, stars, a heart and clear glass loops which makes it more attractive and stylish.
It is made using high quality silver plated material which doesn't just make this bracelet durable but helps in making it shiny. This remarkable bracelet comes well packaged in a pink, satin-lined box with the inscription 'on your birthday' and a silver butterfly design on it. This makes it perfect for giving as a gift on your special little girl's sweet 16th.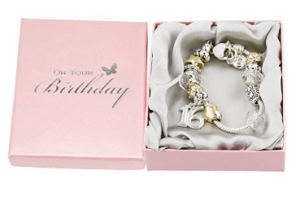 ,

22. Things To Do Before The End Of High School
The essence of this book is to learn what won't be taught in school like planning a road trip, hosting film festival, writing a manifesto and making a podcast. It gives teens some fun projects to try, almost like a bucket list of things to do before leaving school. It aims to help them meet new people, start new hobbies, explore new places and exposure themselves to new opportunities.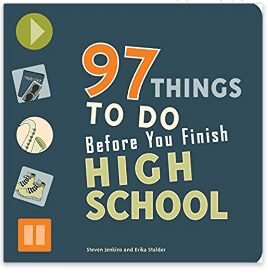 23. Kraft Kit – Craft-tastic – String Art Kit – Owl Edition
Completing the Craft-tastic art kit involves pushing colored pins into pre-cut holes then threading the co-coordinating strings around them. Although the designs look complex at first, they are actually quite easy to do. This art kit comes with everything you'll need, so you won't have to rush to the craft store to buy anything else.
Not only is this kit fun and interesting to use, it also results in some beautiful artworks to display in the bedroom or around the home. If the included designs don't appeal to your 16 year old, they can simply create their own using the same supplies and techniques.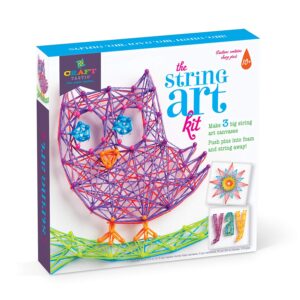 24. 16 Birthday Party Pink Decoration Kit
If you are going to be throwing a birthday party for your daughter turning 16, this is simply a must-have. It makes decorating for the party easy, as everything is included in this color-coordinating kit. It can also be used multiple times, perfect if you have a younger daughter too! The pink birthday party decoration kit will make the room look amazing and ensure the party is fun and stylish.
This decoration kit comes with letters that are printed using gold foil which helps in providing a luxurious feel. It is also made out of high quality cardstock material meaning it will last a long while. Girls are sure to love the large number 16 balloons too!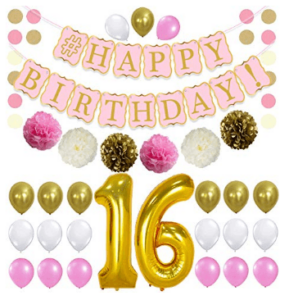 ,

25. SAYM Pockets Sweatshirts Jacket Pullover Hoodies
This isn't like any other sweatshirt you can find online, as it features a unique 3D-printed design which makes it resistant to fading. It simply pulls over the head to ensure a comfortable and relaxed feel. The hood and front pocket make this hoodie perfect for teens who like to keep warm.
Made using one hundred percent polyester fabric, the SAYM hoodie comes in a wide variety of prints and designs to suit all personalities and styles. The sweatshirt can be hand washed as well as machine washed, although it is recommended to use cooler water.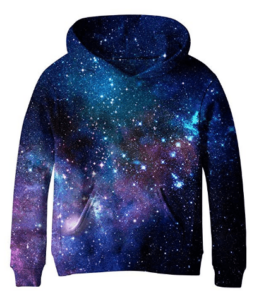 ,

26. ENSIANTH Adjustable Bracelet With Birthday Cake
This bracelet is made using safe and high quality alloy and stainless steel material which doesn't just ensure it lasts long but also makes it safe for use on sensitive skin. This is one gift item any girl can wear for a long time, as it won't fade or wear out over time.
If your daughter loves wearing jewelry, this is the perfect gift to offer her. Not only is is stylish and adorable, it is a great memento of her special day. The charms include a birthday cake, a crown and a bow, making it perfect for girly girls. One impressive feature of this gift bracelet is it comes neatly arranged in velvet pouch which makes it ready to be given out as a gift.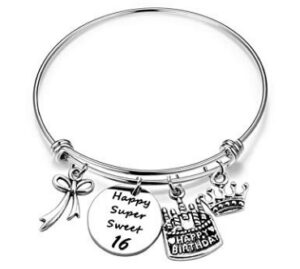 27. AmyHomie Mermaid Adult Mermaid, Kids Mermaid Blanket For Girls
Made using skin-friendly and eco-friendly materials, the AmyHomie mermaid blanket is designed to be safe and not cause allergies. It is handcrafted to deliver a stunning, exquisite and elegant look compared to other mermaid blankets made using machines.
One feature that makes this blanket popular is its easy-to-use design. It comes with an open front and back design which enables teens to get in and out of the blanket easily. It is perfect for use in cold weathers to help give that warm and cozy feeling.

Presents to Get for Her Birthday
The sweet sixteen is the birthday every girl is anxiously looking forward to. If one isn't updated on the latest trends and happenings, you might not find an ideal gift for your 16 year old to love and cherish. Turning 16 is a special event for girls, which deserves a special gift. You might want to put in some extra effort to pick a gift item that she will receive with arms wide open.
To help you stay inspired, we have rounded the best, most highly-rated gift items 16 year old girls would love to have. Choose any of these items below and you will be sure to charm her!
Party decorations
Driving accessories
Grumpy cat slippers
Soundlink Bluetooth speaker
Hanging hammock chair
Jewelry or a jewelry organizer
Whole fruit juicer or smoothie maker
Clothing gift card
Spa day
Conclusion:
Being a teenage girl can sometimes be considered as a struggle but one important fact that everybody needs to know is finding the best gift for a teenage girl doesn't have to be difficult or stressful.
Lots of messages are thrown at teens today – they have to look and act in a certain manner. Gifting a teen a unique and beneficial item will not get rid of her social or school pressures, but it will certainly go a long way in reminding her that she is loved.
By now, you probably have a good idea of what to offer your 16 year old on her birthday, Christmas or any other event. Our detailed review aims to offer plenty of choice no matter what the special 16 year old girl is interested in. Should friends or family come to you for help in choosing a gift, why not refer them here for some inspiration?
Take a look at these also: